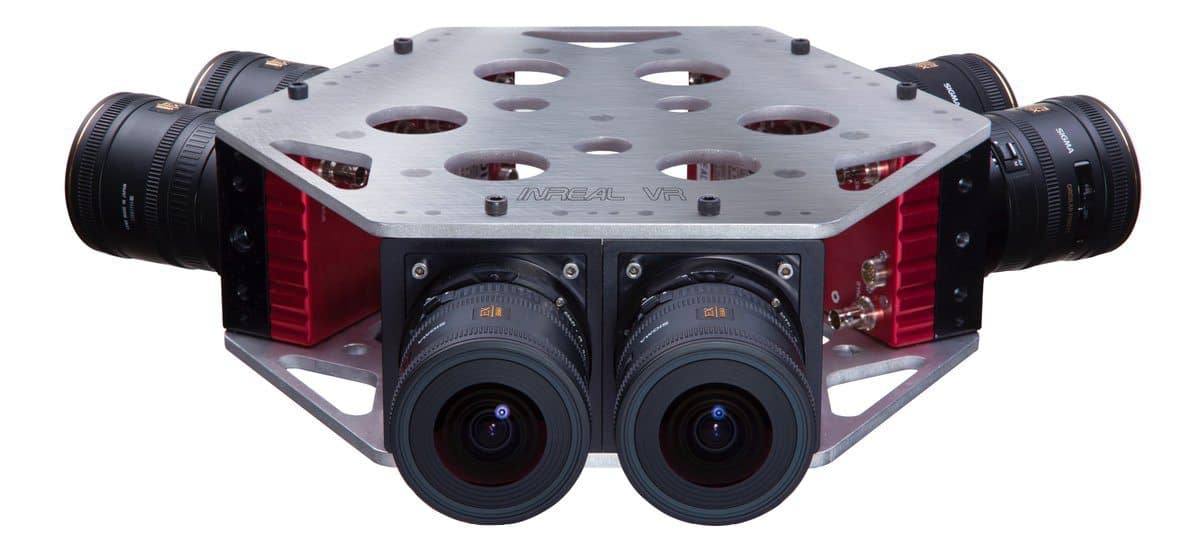 InReal Entertainment, developers of 4K virtual reality (VR) camera systems, are targeting high-end drama producers with their latest technology, which they claim offers the most cinematic 360-degree imaging available.
"Unlike other VR cameras that serve the high-end filmmaking community, like Jaunt and Nokia Ozo, we have designed our technology to produce a much more cinematic look, like an ARRI Alexa," said Ben Fender, InReal UK director. "We're not just offering a camera but the whole capture-to-post workflow solution."
InReal will rent out its camera systems with a specialist crew, and has plans to train a roster of its own DPs to use the technology.
Jupiter, one of three VR arrays, combines Sigma 4.5mm fisheye lenses with IO Industries' Flare 4K camera heads, offering 10 stops of dynamic range. Neptune is a monoscopic array with three lenses, while Jupiter has three pairs for stereo, and Saturn can mount a dozen cameras.
InReal has rewritten all the code for colour science and adapted the cameras so that the interocular [distance between the lenses] matches that of human vision. Data is recorded RAW to Convergent Design's Odyssey7Q device and playback is possible through HTC Vive or Oculus VR headsets.
Real-time 3D stitching software allows a director wearing a VR headset to see what the array sees. The Foundry's Cara VR plug-in integrates rushes with Nuke as well as Da Vinci Resolve for post-production.
Framestore is among the facilities that have performed tests. The short Alteration, winner of the VR Narrative Design award at the Tribeca Film Festival in April, was shot with the camera. Three other projects using it are in production, including a short about the Japanese invasion of China.