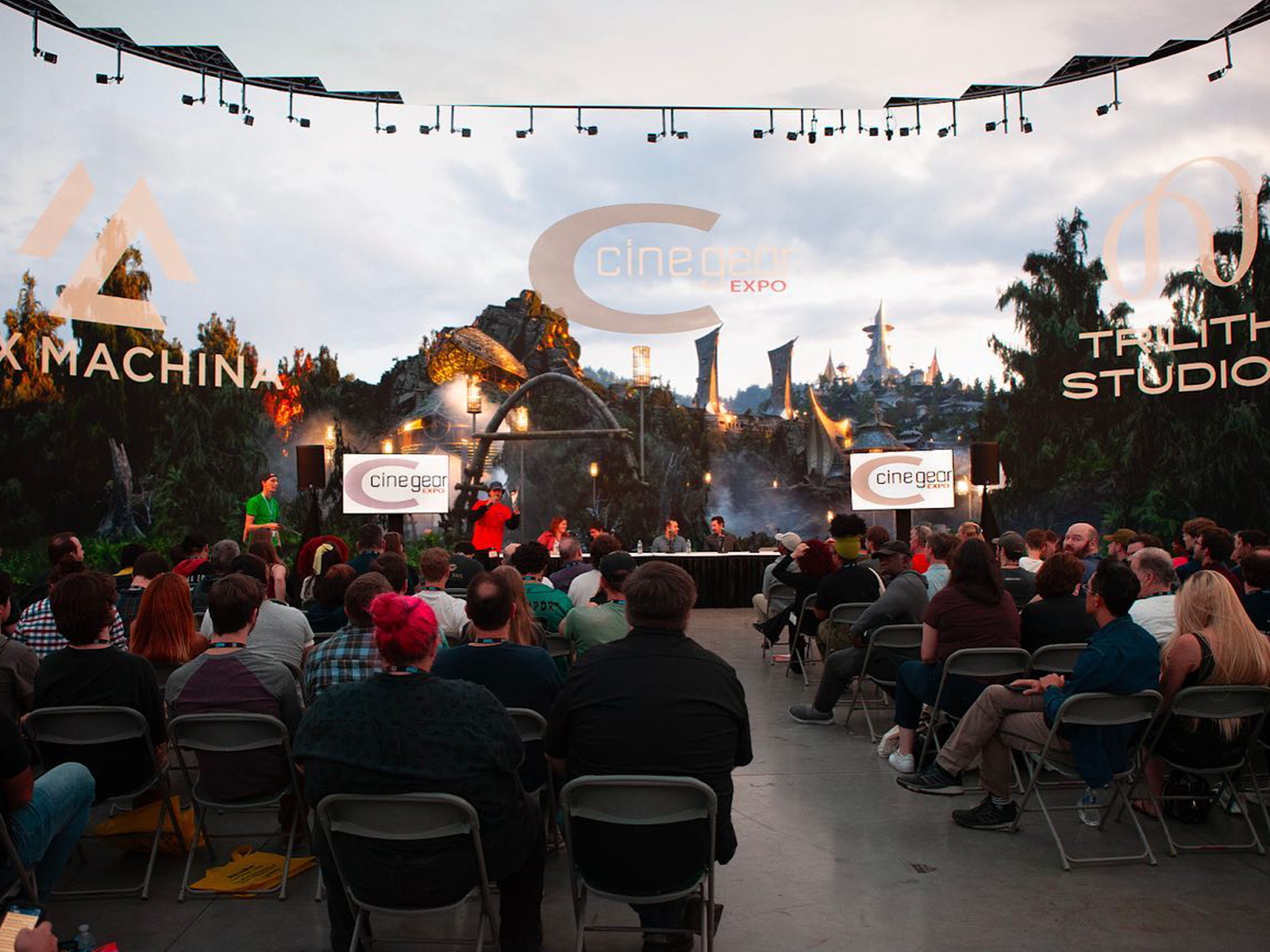 As this year's Cine Gear Expo circuit wraps up with another successful Atlanta show at Trilith Studios, 2024's Film Series at Cine Gear Expo opens for submissions. Filmmakers are invited to enter their projects and Expo attendees can mark their calendars for next year's upcoming shows.
The Film Series at Cine Gear Expo is a show staple that invites diverse creators to show off their work. Categories include Commercials/Music Videos, Independent Short Films, and Student Films. Selected films will be screened at Cine Gear Expo LA 2024, and filmmakers will receive tickets to the VIP Party and awards ceremony. Winners will be selected from each category to receive a production prize package, sponsored by some of the world's top cine gear companies. Entrants are asked to provide a link to their project, along with a synopsis, key crew bios, and additional information.
Early Deadline: October 31, 2023
Regular Deadline: December 31, 2023
Late Deadline: January 31, 2024
Extended Deadline: February 22, 2024
Cine Gear Expo Atlanta concluded to much approbation on October 7, 2023. Held once again at Trilith Studios, the show welcomed thousands of attendees, new and old, from local artists, content creators, filmmakers, and crew, to rental houses, trade journals, associations, and equipment makers. Virtual Production was a hot topic, including the well-attended Eisley Company and PRG Seminar "This is the Way: Our Journey Navigating Real-Time Pre-Viz on Set," and the roster of other popular panels hosted against the backdrop of Trilith's massive Creative Technologies LED stage. Even Carl the Dalmatian got in on the action, demonstrating ZEISS' new CinCraft Scenario camera tracking on the show floor.
It's time for cinema technology enthusiasts to mark their calendar for 2024's Expos. Dates are set for Cine Gear Expo New York, held at historic Industry City, March 14-16. Look out for the Los Angeles Expo, to be held June 6-9, 2024, as well as the next Cine Gear Expo Atlanta, October 4-5, 2024.