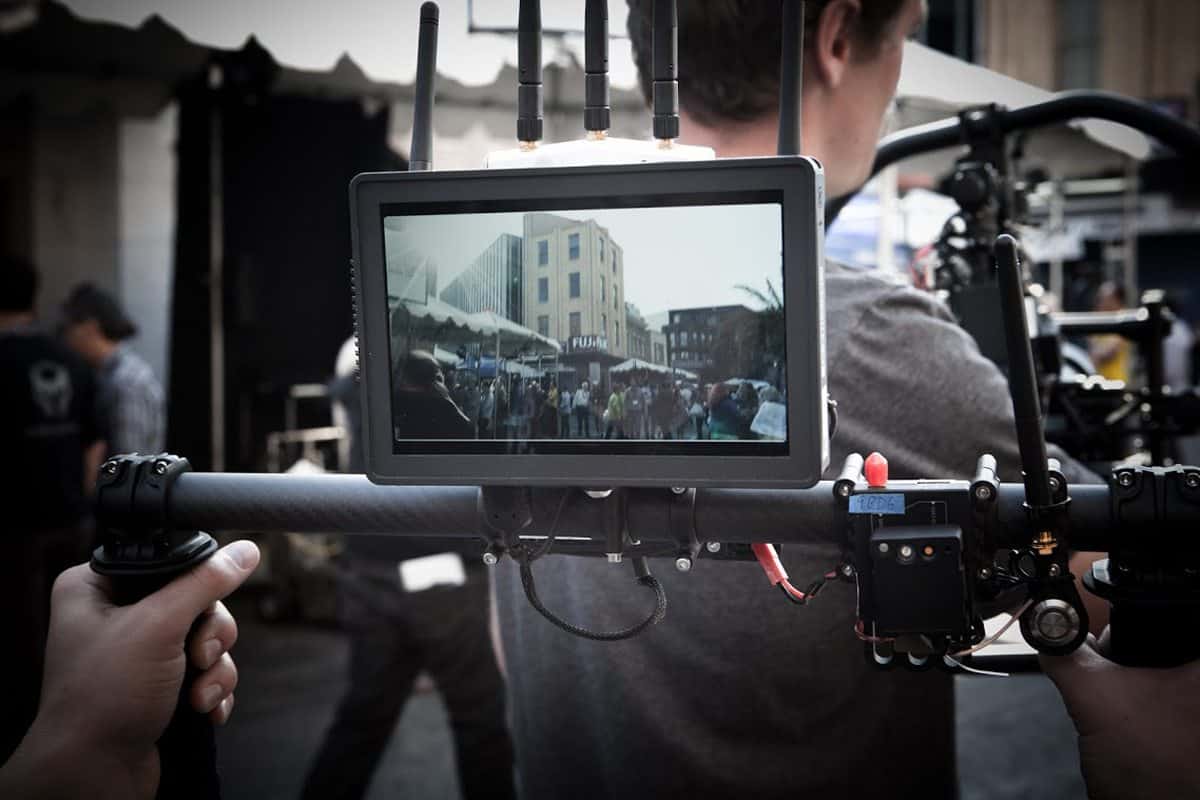 June 1, 2017 kicks off a busy schedule for Cine Gear Expo at Paramount Studios. The 4-day, action-packed event ramps up with a day of screenings in the Sherry Lansing Theatre followed by two days of the highly anticipated Equipment Exhibition. The weekend will once again include expert panel discussions on top feature films and the always-enlightening Student Short Film, Independent Short Film, and Music Video and Commercial Competitions. The team of judges includes top cinematographers Amy Vincent ASC, Robert Primes ASC and actor Nick Turturro.
The annual four-day expo starts off with screenings of the Film Competition finalists on Thursday, June 1, in Paramount's Sherry Lansing Theatre. Winners in each category will receive generous prizes including a variety of top filmmaking tools—cameras, lighting, accessories, and support—thanks to donations from the renowned Film Series Sponsors.
Independent Short Film Competition Finalists:
Gumshoe and Stiletto, Matt Steinauer Director
In the Night, Joshua Erkman Director
Nano, Mike Manning Director
Monsters, Steve Desmond Director
Fragile Storm, Dawn Fields Director
LIMBO, Will Blank Director
Strangers In The Park, Gabriel De Santiago Director
Hala, Minhal Baig Director
Baggage, Johnny Healy Director
The Eliminadora, PJ Gaynard Director
Commercials/Music Video Finalists:
Coca Cola 1944, Jeff Jingle Director
Fickle Friends "Crybaby", Brother Willis Director
CR7 Underwear Commercial, Joel Gill Director
SOHN Signal, Milla Jovoich Director
Slayer, BJ McDonnell Director
These Are My Boots, Nico Johnston Director
"Hope" Dominic Balli (Official Music Video), Tony Cruz Director
"Let Them Fall", Arcane Station feat, Marianne Hekkilæ, Christopher Meyers Director
Cell Biology by MindMuzic (Educational Hip-Hop), Kristopher Kaltenbach Director
Black Wave, Jeremy Cole Director
Student Short Finalists:
Manners of Dying, Bo-You Niou Director
Icarus, Tom Teller Director
Death in a Day, Lin Wang Director
Lockdown, Max Sokoloff Director
No Way Back, Michael Kongshaug Director
Zaire, Joshua Benson Director
The Fare, Santiago Paladines Director
Screening tickets are available for purchase individually or via a Film Series Pass for all screenings at: http://www.cinegearexpo.com/la-expo-passes-and-tickets
On the evening of June 2, Cine Gear will host its Industry Reception and Awards Ceremony from 8:00pm – 11:00pm at The Paramount Theater and Paseo Grounds. The awards ceremony recognizes individuals and manufacturers who have performed outstanding service and made significant contributions to advancing the arts and crafts of filmmaking. Honors will be presented for Technical Lifetime Achievement, Cinematography Lifetime Achievement and to the Film Festival Competition winners.
On Friday, June 2 and Saturday, June 3, visitors are invited to a free series of seminars and panel discussions conducted by esteemed equipment makers such as Sony, Panasonic, Zeiss, Adorama, Leica, Tiffen, RED, Blackmagic and Canon, as well as distinguished industry associations including: The American Society of Cinematographers, Local 600,The Society of Camera Operators, and The Digital Cinema Society. Visit http://www.cinegearexpo.com/la-expo-premier-series for the seminar schedule.
Sony will present a surprise Special Film Screening in the Paramount Theatre on the evening of June 2. Free to registered attendees, this showing is subject to availability so Cine Gear encourages early arrival.
Attendees will also have the opportunity to register for a series of master classes on Sunday, June 4. DoP, Henry Braham, BSC will discuss the cinematography of Guardians of the Galaxy Vol. 2 in a Master Class sponsored by RED Digital Cinema. This three-hour session will be comprised of a lecture, hands-on demo, and a footage review. Also on the schedule is the ARRI and Cine Gear sponsored Lighting Master Class, where expert cinematographers will demonstrate and discuss their techniques and problem solving skills.
Tickets can be purchased for all master classes at http://www.cinegearexpo.com/master-classes.