Bucket List

Catherine Goldschmidt / The Honor List

Bucket List

Catherine Goldschmidt / The Honor List

"The thing that drew me to The Honor List  was the emotional range of the story. When I first read the script, I laughed, I cried, and I thought: this is why I love movies!", enthuses cinematographer Catherine Goldschmidt. "After watching (director) Elissa Down's film The Black Balloon, I really wanted to work with her, because I saw how well she balanced comedy with drama."
The Honor List tells the story of four friends who were once inseparable, but by senior year of high school, they have now gone their separate ways. When tragedy strikes before graduation, they reluctantly put their differences aside and reunite to complete a forgotten bucket list.
"It's a genre-bender," Goldschmidt explains. "It's a buddy comedy, mixed with a more dramatic coming-of-age story. Primarily, it's all about how important but complicated female friendship can be, especially when you're growing up."
The film, produced by Lionsgate's Studio L and Cinestar Pictures, was shot entirely on location in Los Angeles in the summer of 2017, over a short schedule of only four weeks. The characters, and therefore the cast, are predominantly young women, and the crew was also made up of a large percentage of women, including many HoDs. The locations ranged from the girls' high school and their homes, to the middle of a lake, to the top of Mount Wilson.
"The challenges were probably the same as on every other film I've shot," laughs Goldschmidt. "A lot to do, and not very much time to do it in!"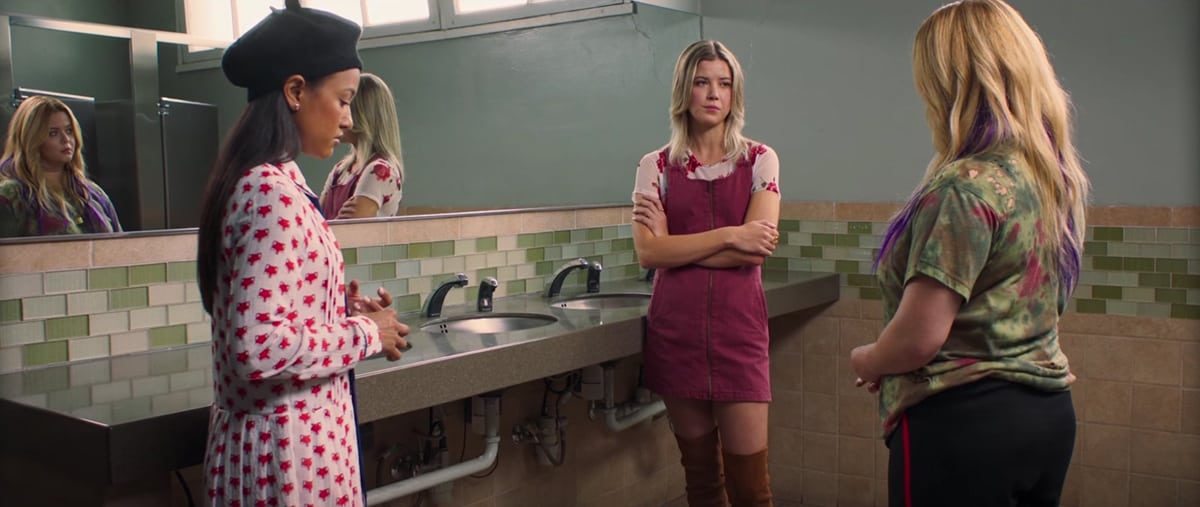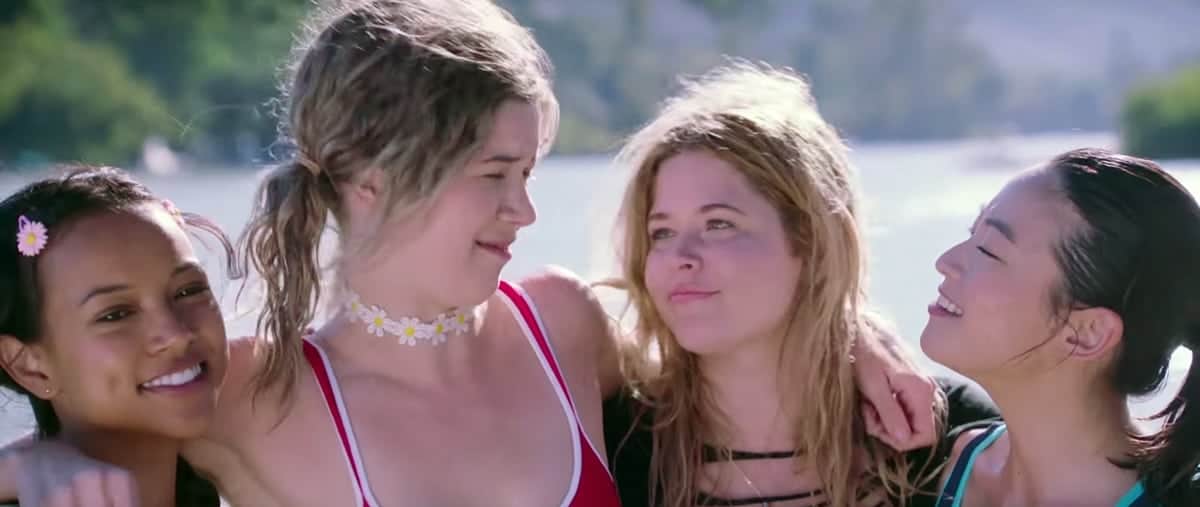 To capture the drama, Goldschmidt chose to shoot on ARRI Amira, 3.2K ProRes, with a set of Leica Leitz primes from Panavision Woodland Hills. "Elissa told me that the most important thing to her was to have a good range of very wide to very tight lenses. When we landed on 3.2K, the Leitz glass seemed like a great fit, as they cover the entire sensor, even on the wider side, and Panavision had so many focal lengths available for us. We carried an 11 lens set, that went from 15mm to 180mm, all having the ability for macro-focus," Goldschmidt explains.
Framing-wise, the story plays out in a 2.39:1 aspect ratio, because "a lot of the scenes involve this trio of characters, and that frame lends itself perfectly to our hero-threesome."
"When it comes to shooting indie features, I find the Amira to be indispensible," Goldschmidt continues. "The image is Alexa-quality, but the form factor and the price tag made it so flexible and user-friendly for what we had to do."
The film was shot primarily single camera, but for the larger scenes and days of work in general, a second camera came into play. "We put the Amira everywhere on this movie: on Steadicam, on a crane, on a dolly, on our shoulders, on car rigs… The only place it didn't go was underwater."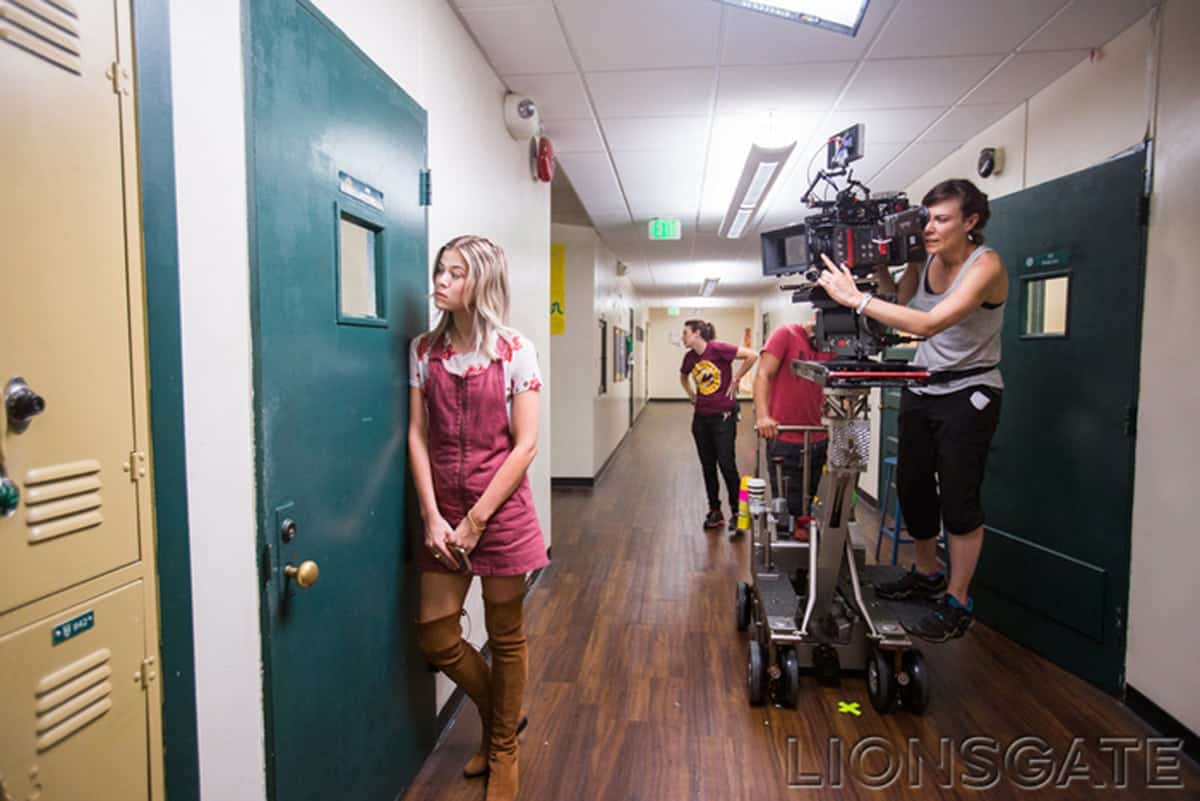 "When it comes to shooting indie features, I find the Amira to be indispensible. The image is Alexa-quality, but the form factor and the price tag made it so flexible and user-friendly for what we had to do."
- Catherine Goldschmidt
One of the scenes in the film, a flashback to their freshman year, sees the girls plant their bucket list under a rock at the bottom of a lake. Unable to shoot at the real lake location for variety of logistical reasons, and not having time in the schedule for a dedicated tank-day, meant the filmmakers had to get creative. Together with production designer Krystyna Łoboda, Goldschmidt tested how to dress and shoot a back-yard pool effectively to resemble the lake bottom. In the end, that short sequence was shot on a Sony A7sii, "primarily to save our precious two-camera days for places I felt we needed it more!," explains Goldschmidt. "Not only that, but shooting underwater already affects the image so much that it masks the change in compression and image quality, in my opinion."
One larger set-piece in the film is a climactic scene in the high school gym where all the characters come together during a night-time basketball game. "When I first read the scene, I remembered the cheerleading fantasy sequence from American Beauty (1999), shot by the great Conrad Hall ASC – that moment when the lights cut out, and the cheerleaders become spot-lit. Our story is very different, and yet it called for that same level of theatricality in the lighting."
"To light and shoot this gym scene on a single overnight was definitely one of the hardest challenges this film presented. Featuring over 100 extras in addition to our entire cast, we had to come up with an overall solution that would let us change between different lighting cues in camera. My hat is off to gaffer Ted Rysz, who was instrumental in coming up with the most efficient lighting plan that worked within our tight time frame and budget, but still achieved the look we wanted.
"We used two 14', 12K tungsten, tubular balloons from OneLight Balloons, placed together in an outward pointing V-shape for our overall base level. On the floor, the more theatrical performance space was lit with 6' Phillips Color Kinetics Color Blaze strips and Color Blast units. Outside the gym, for some streetlight window ambience that would play when the lights went off were 2x 6K HMI Pars gelled with Pale Yellow and Urban Vapor on a 40' articulating boom lift. And finally, for our heroes' entrance, we rigged a Source 4 spotlight up in the balcony. Everything, apart from the HMIs, were wirelessly DMX controlled through Luminair on Ted's iPad."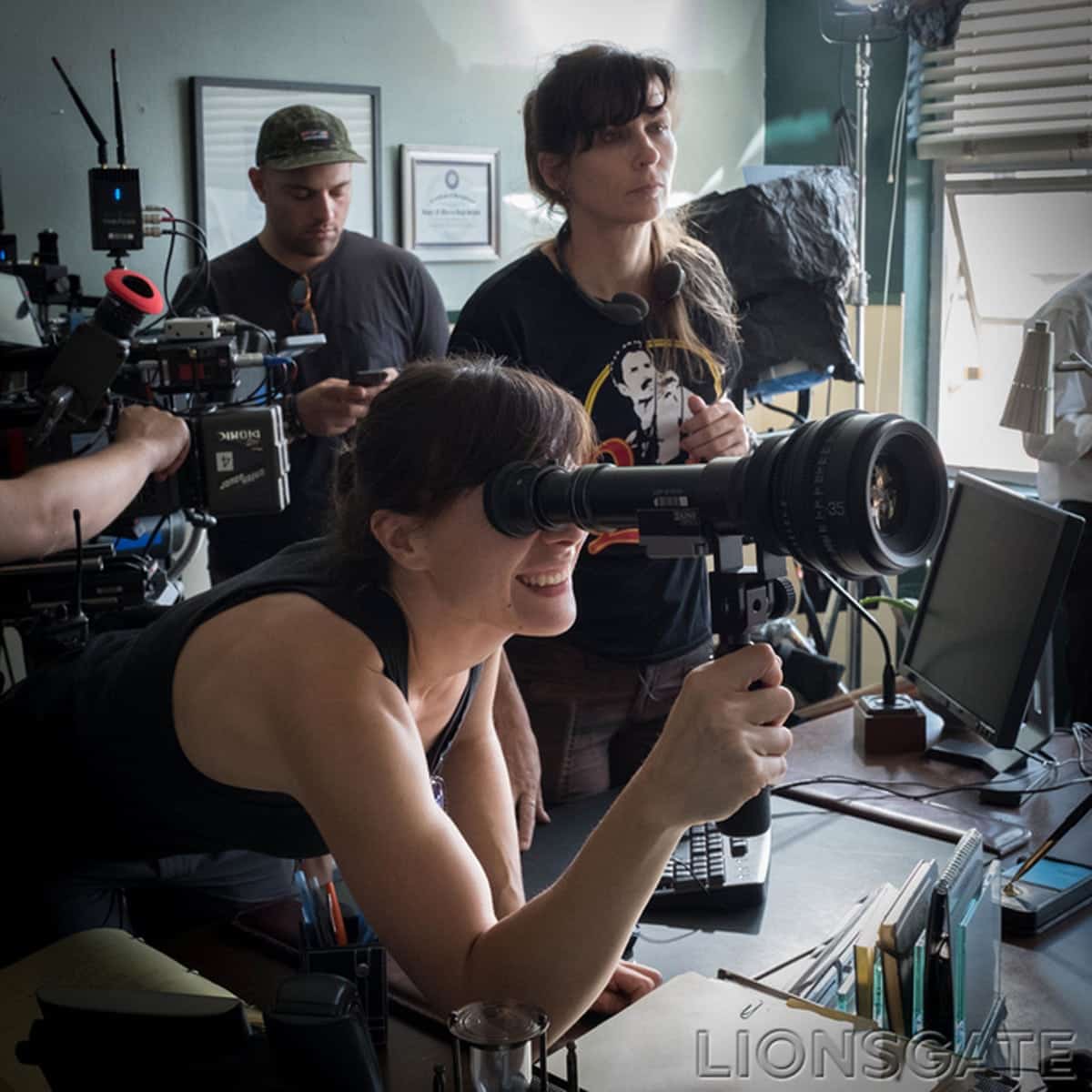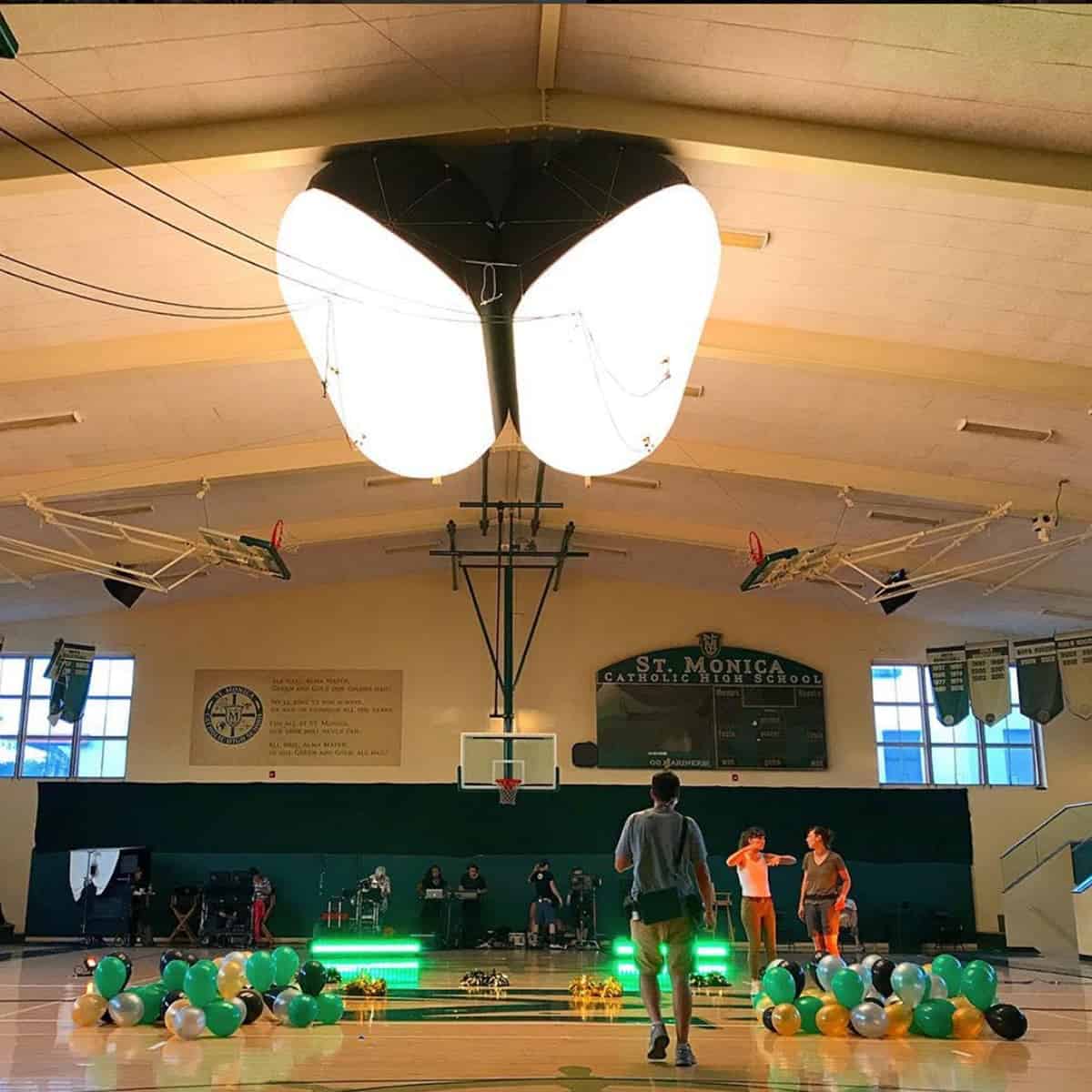 In addition to gaffer Ted Rysz, Goldschmidt credits her IATSE crew, including key grip Edward Apodaca, first AC Anne Carson, DIT Peter Brunet and A-camera operator Kenny Niernberg, for bringing so much in the way of hard work, passion and good ideas to the project.
The Honor List opened Geena Davis' Bentonville Film Festival on May 1st 2018, with subsequent releases digitally on May 11th and on DVD May 15th.