The British Society of Cinematographers are delighted to announce the nominations for this year's 'BSC Best Cinematography in a Theatrical Release Award 2017' and congratulations are due to all on their well deserved nominations.
The announcement of the winner and the award presentation will take place at the BSC Annual Summer Lunch at Pinewood Studios on Sunday 15th July 2018, with the victor following in the footsteps of last year's winner, Seamus McGarvey BSC ASC for Nocturnal Animals (below, presented by Billy Williams OBE BSC).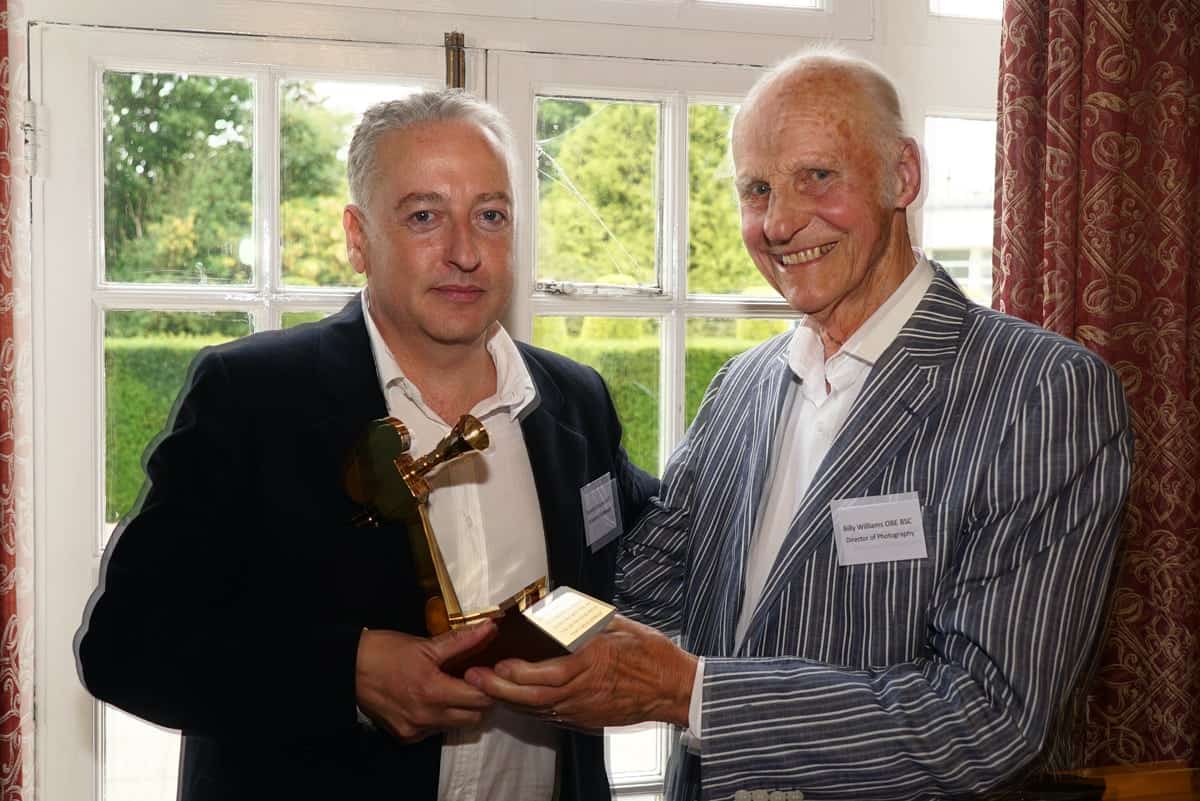 Following wins for Blade Runner 2049 at the BAFTA, ASC and Academy Award ceremonies this year, Roger Deakins CBE BSC ASC is looking to add yet another trophy to his mantle-piece and win the BSC award for a sixth time, though it would be his first for seven years, after previous triumphs for: True Grit (2010), No Country For Old Men (2008), The Assassination of Jesse James by the coward Robert Ford (2007), The Man Who Wasn't There (2001), O Brother, Where Art Thou? (2000). Deakins has also been previously nominated on another four occasions.
Bruno Delbonnel AFC ASC and Dan Laustsen DFF will have hopes of nudging out Deakins this time around, having both lost out to the Brit in the BAFTA, ASC and Academy Awards, for their respective productions, Darkest Hour and The Shape Of Water. Delbonnel will be trying to make it third time lucky for the BSC trophy, having missed out on the 2009 award for Harry Potter and The Half Blood Prince and the 2001 pick for Amelie, whilst Laustsen will look to triumph on his debut nomination.
Ben Davis BSC gets another nod for his work on Three Billboards Outside Ebbing, Missouri after being selected for BAFTA contention, and like Laustsen is also in the running for the BSC award for the first time.
Best of luck to all four nominees.

READ ALL ABOUT THEM…
Get fascinating insights about the four DPs and the work on their nominated films, by following the links below: