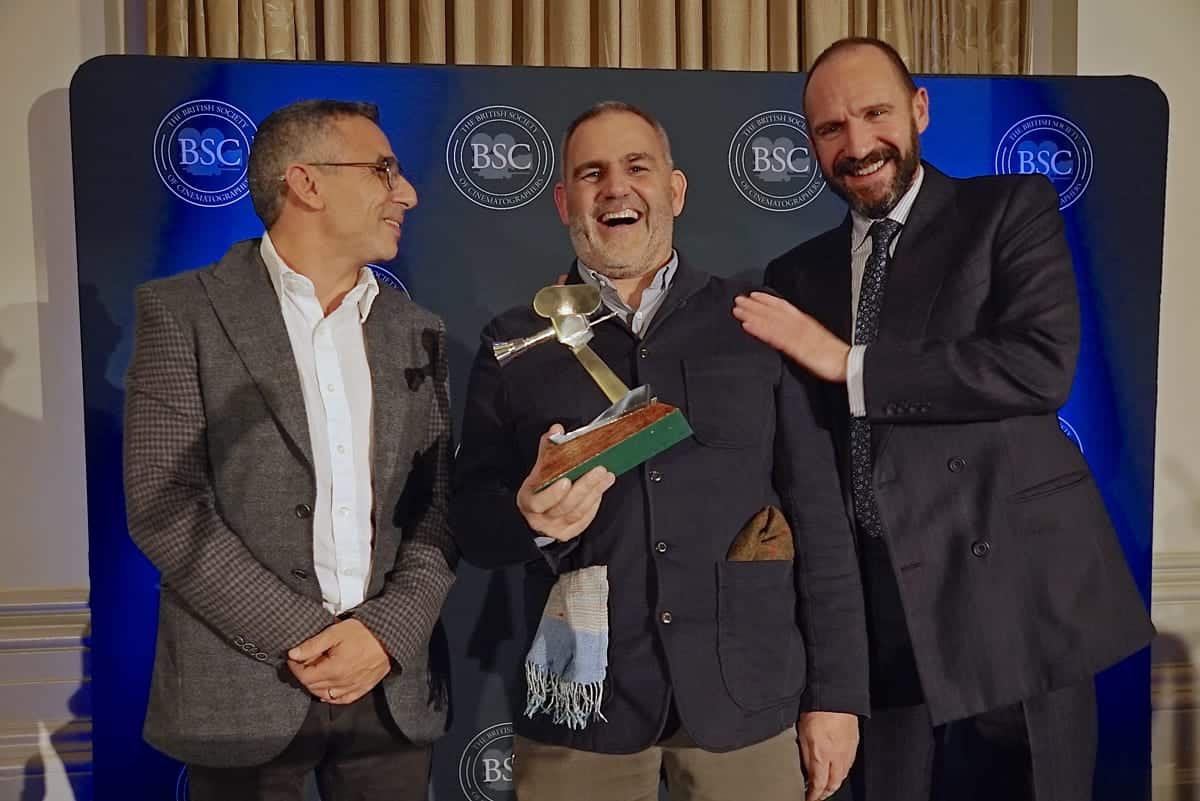 The BSC (British Society of Cinematographers) are pleased to announce the 2018 nominations for the BSC 'Best Cinematography in a TV Drama' award, which will be announced at this year's special 70th Anniversary Awards Dinner & Awards on Friday 15th February 2019 at The Grosvenor House Hotel.
This year's winner will look to follow in the footsteps of Mark Patten, who took the award last time out for Taboo – Season 1 Episode 4 (Read all about Mark's work on Taboo here).
The eighth edition of the 'TV Drama' award in 2018/19 sees James Friend BSC once again receiving recognition for his work on Patrick Melrose Series 1 Episode 1 – 'Bad News', following his triumph at the 2018 Energacamerimage festival in the 'First Look TV Pilots' competition, and his nomination at the 33rd ASC awards for the 'Motion Picture, Miniseries or TV Pilot' trophy. Friend was selected for the BSC 'TV Drama' award, but missed out to Mark Patten, for the Rillington Place episode 'Tim'.
Adriano Goldman ASC BSC ABC is selected for his work on The Crown – Series 2 Episode 4 – 'Beryl', to add to his pick for the same episode in the 33rd ASC Awards' 'Non-Commercial TV episode' choices. Like Friend, Goldman was a runner-up to Mark Patten last year after being chosen for the 'Smoke and Mirrors' episode of The Crown (series 1.6).
Friend and Goldman will compete against Danny Cohen BSC, Julian Court BSC and Stuart Howell, who all receive their first selections for the BSC's 'TV Drama' award. Cohen is up for A Very English Scandal, Court for Killing Eve – Episode 7 and Howell, like Goldman, is chosen for his work on The Crown, but for Series 2 Episode 1 – 'Misadventure'.