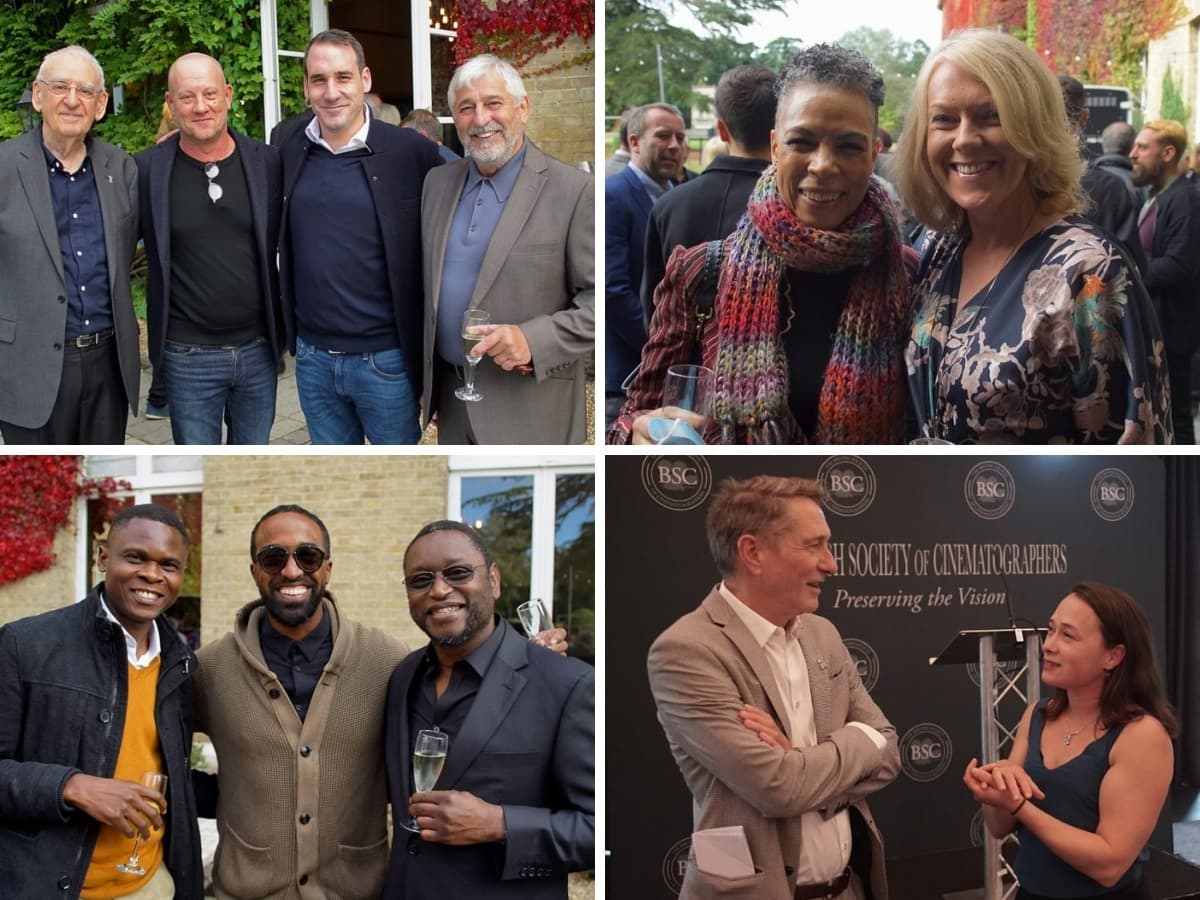 We are delighted to share images from the 2021 BSC Annual Lunch – a glorious gathering which took place at De Vere Beaumont Estate on Sunday 10th October. 
Nestled within 40 acres of beautiful grounds within the Royal Borough of Windsor, the venue was certainly the perfect setting to reunite the BSC family in person after so long apart.
Over 180 guests attended the reception and lunch along with some of the British Cinematographer team, including editor, Zoe Mutter, publishers Stuart Walters and Sam Skiller, and senior account manager Lizzy Sutherst.
During the event, the BSC's newest members Baz Irvine BSC ISC and Mattias Nyberg BSC were presented with their certificates by BSC President Mike Eley BSC.
British Cinematographer would like to thank the BSC for hosting a fantastic event and we look forward to doing it again very soon.
(Photo credit: Richard Blanshard)