Space truckin'
Bradford Young ASC / Solo: A Star Wars Story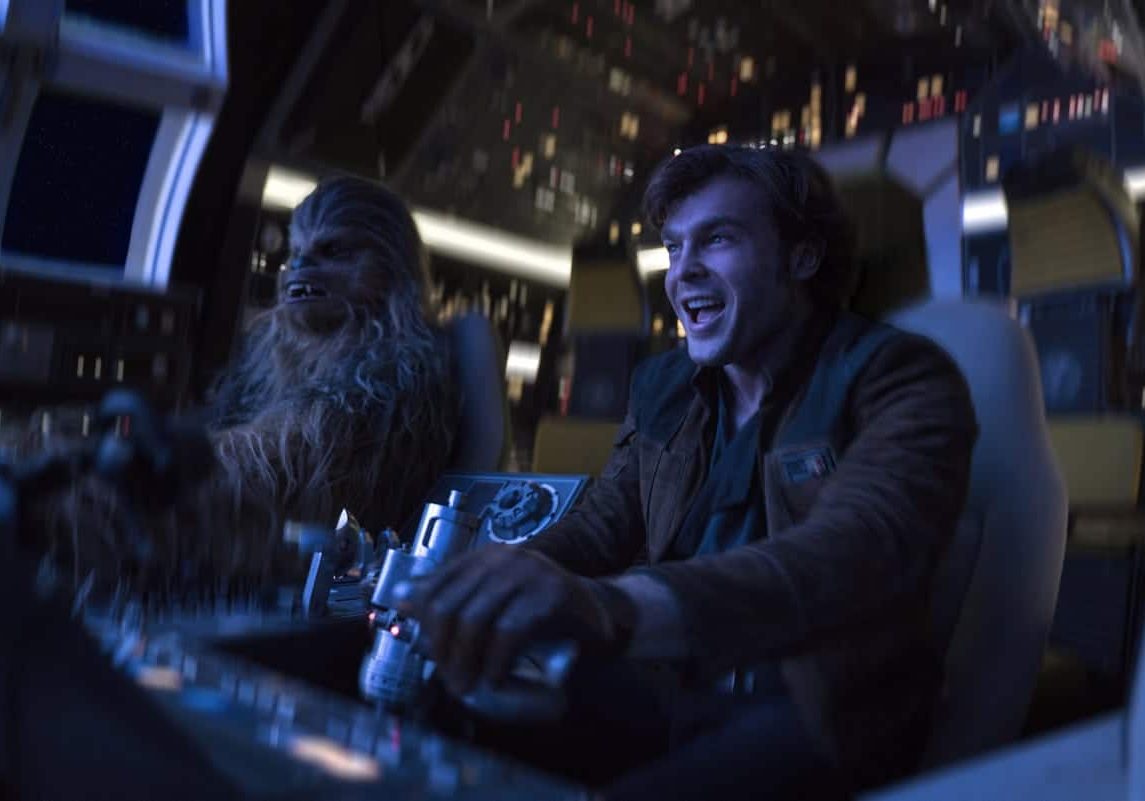 Space truckin'
Bradford Young ASC / Solo: A Star Wars Story
Set ten years before the original Star Wars: Episode IV – A New Hope  (1977), Solo: A Star Wars Story centres on the young scoundrel, Han Solo, and his inter-galactic adventures aboard the Millennium Falcon.
During a series of daring escapades, deep within a dark and dangerous criminal underworld, Solo meets his mighty future co-pilot and Wookiee partner Chewbacca, and encounters the notorious rebel and gambler Lando Calrissian, in a space western that sets the course of one of the Star Wars saga's most unlikely heroes. The movie stars Alden Ehrenreich as Han Solo, Donald Glover as Lando Calrissian, alongside Woody Harrelson, Emilia Clarke, Thandie Newton, Phoebe Waller-Bridge, Joonas Suotamo and Paul Bettany. The film's budget has not yet been disclosed.
Directed by Ron Howard, and produced by Lucasfilm from a screenplay by Jonathan and Lawrence Kasdan, the Walt Disney Studios Motion Pictures' production was shot by cinematographer Bradford Young ASC, whose credits include Ain't Them Bodies Saints (2013), Selma (2014), A Most Violent Year (2014) and Arrival (2016). Young has a penchant for raw light, and is known as a maestro when it comes to achieving a naturalistic look.
In January 2017, Young became the first African-American cinematographer to be nominated for an Academy Award, for his work on Arrival. On this occasion he also became first person of colour to be nominated in the Academy Award cinematography category since 1998, when Remi Adefarasin BSC was nominated for Elizabeth.
Principal photography using ARRI Alexa 65 on the production, codenamed Red Cup, began in January 2017 at Pinewood Studios, where sets were built on the backlot, across multiple stages, including the 007 Stage, and in Black Park. Production kicked-off under the direction of Phil Lord and Christopher Miller. However, the pair left the project in June 2017 over "creative differences" with Lucasfilm, and Howard took over directing duties. Production also included stints at locations in Fuerteventura in the Canary Islands, and Cortina d'Ampezzo in the Italian Dolomites, before concluding in October. The film is scheduled to premiere on May 15, 2018 at the 2018 Cannes Film Festival, followed by a worldwide release, including RealD 3D and IMAX 3D.
Ron Prince caught up with Young as he was completing the DCP grade of the movie at Skywalker Ranch, the workplace of film director, writer and producer George Lucas, in Marin County, San Francisco.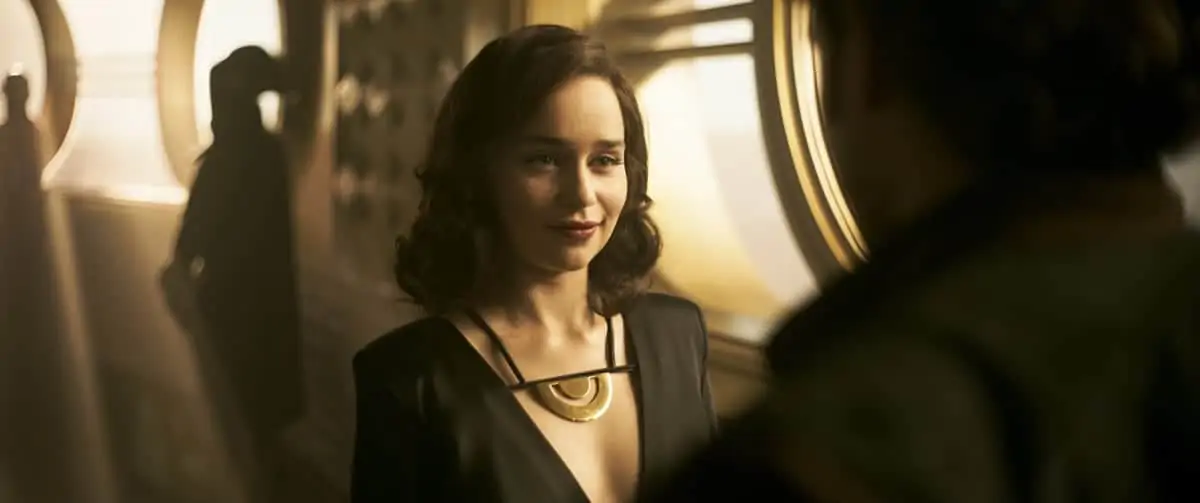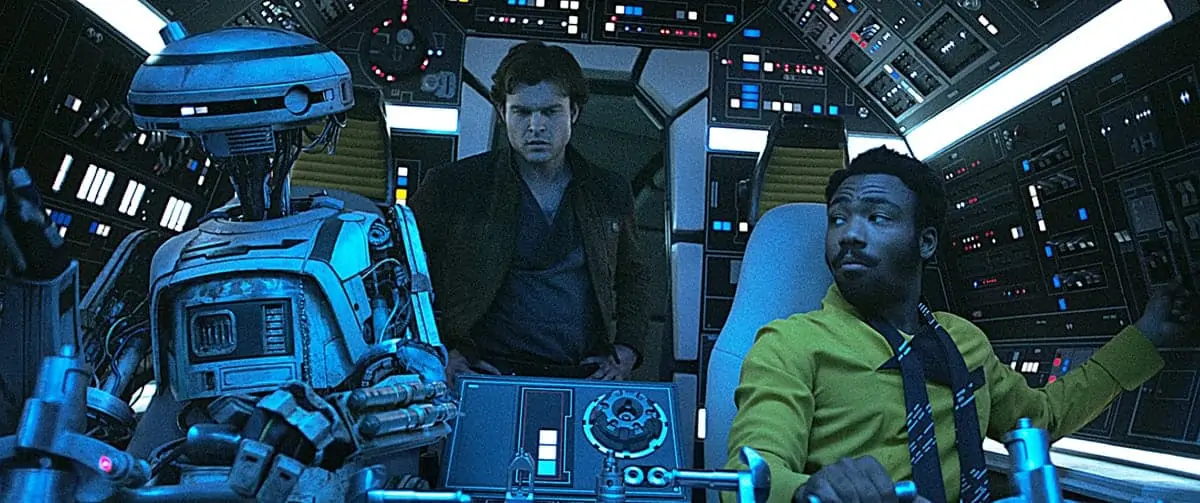 How did you get involved with the production?
BY: In 2015, I heard through the grapevine that Lucasfilm were crewing for a production, but didn't know what the project was. Then, I got a call from my agent about a Star Wars spin-off. I was flattered, but felt it was quite a reach – that there was no bridge between the naturalistic work I do and Star Wars.
So, initially, I kind of ignored the overture. But Lucasfilm persisted, and in December I met with two of the producers – Simon Emanuel and the late, great Allison Shearmur – in LA, and this propelled me to explore a bit further.
What were the initial references that intrigued you?
BY: Chris and Phil's main visual reference was McCabe & Mrs Miller (1971, dir. Robert Altman), shot by Vilmos Zsigmond ASC. The tonality in the narrative and Vilmos' cinematography really brought me in. I feel my cinematography is about being naturalistic, with a subdued imprint in the way the camera technology and lighting are used. Vilmos' flashing of the film 35mm negative and lighting on that film exemplify that approach.
We also referenced a number of Woody Allen movies that were shot by Gordon Willis ASC, such as Interiors (1978) and Stardust Memories (1980). I have always been interested in the bridge between dark comedy and dark photography, and always really loved the interesting harmony between the counter-intuitive nature of Gordon's cinematography and the comedy genre. I thought maybe there was some room for that in Solo: A Star Wars Story. And that really spoke to me.
Plus, Solo: A Star Wars Story was a period film – part western, part road movie – with sophisticated humour that teases out character studies of young soul rebels on-the-run – all of which I really liked the thought of too.
Overall, I felt that if we could make this movie with a dark and more organic temperament, with what I call "spirited blacks", it could be a real move forward in how Star Wars movies feel.
Before committing to shooting the movie, you took counsel from your circle of close-knit friends and mentors. Tell us about that.
BY: Yes, I took a short break to think about it. I don't live in LA or New York. I live in Baltimore. I went to film school in Washington DC, and come from a very small community of independent filmmakers. Shooting a Star Wars movie was never on my radar. So I went to people who expect something out of my work – my elders, allies and filmmakers who have been instrumental in my development as an image-maker – and asked them whether I should get involved. People like Ava DuVernay, Haile Gerima, Malik Sayeed, Arthur Jafa, Ryan Coogler, Johnny Simmons ASC and Boots Riley. I'm not on this journey by myself. I represent a particular set of people, and felt it was really important to ask them. Of course, they unanimously said, "Do it!"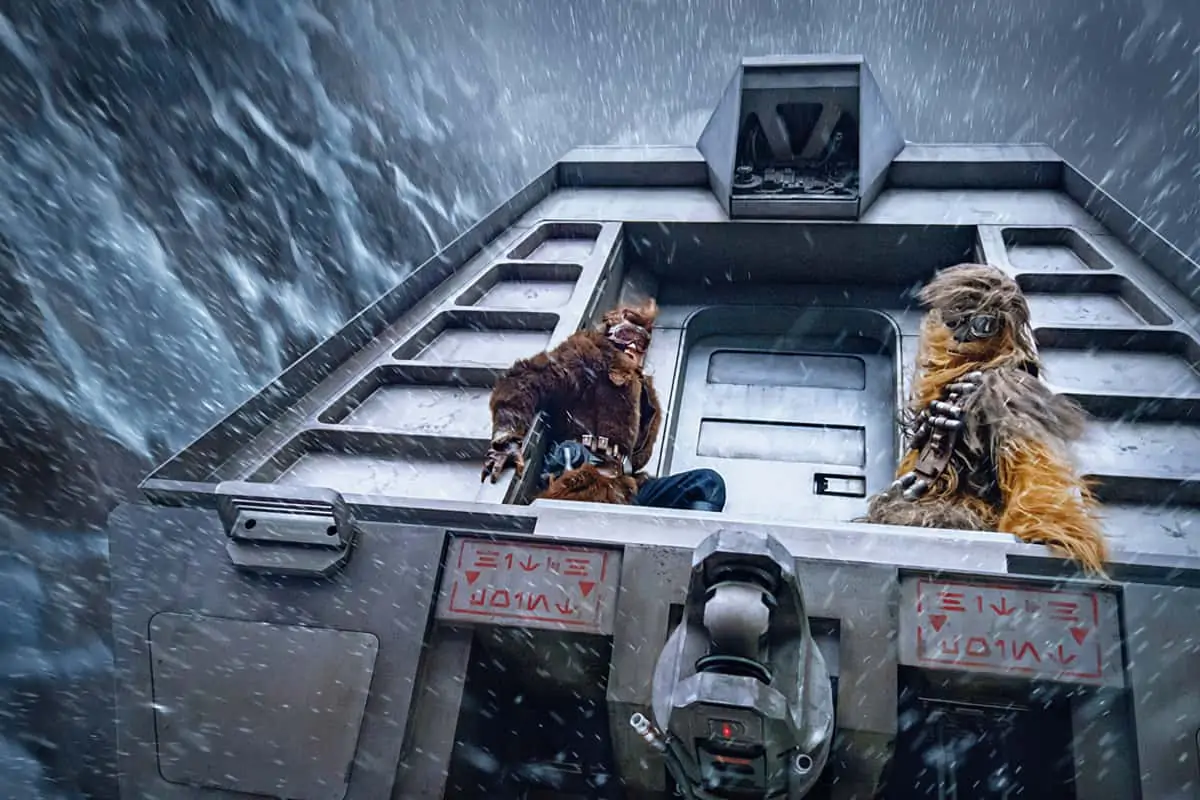 Were there any other creative references you considered?
BY: I usually use paintings and photographs as references, but, as I was testing so much, I did not have time to dive into that well as deeply as I usually do. The three films we referenced most were: McCabe & Mrs Miller, Belly (1998, dir. Hype Williams) for the wonderful colour palette in Malik Sayeed's cinematography, and Lenny (1974, dir. Bob Fosse, DP Bruce Surtees ASC), as it marries noir and comedy in a really interesting and intimidating way. I might also mention Birth (2004, dir. Jonathan Glazer, DP Harris Savides ASC) as an influence, for its extraordinary visual style and texture, that I keep trying to attain.
How did you arrive at your combination of camera and lenses?
BY: I looked at lots of possibilities, and it took a while for me to come around to the Alexa 65. At first I thought this movie would be shot on film. But the beautiful thing about working with Lucasfilm, is that you have the bandwidth to explore. Nothing is off limits – except Super 8mm perhaps. I tested 35mm and 65mm film, Alexa XT and Alexa 65, and found that this movie was not necessarily about the capture format, but more about the glass. I wanted to play around and find a way to do things very differently. I looked at lenses everyday for several months. I felt that most of the camera formats would connect me to legacy glass, and I wanted to discover that one special lens that I had never seen before – something unearthed from a mouldy dustbin in a backroom at ARRI London.
I chose the Alexa 65, as it gave me more options with less-familiar glass, and started testing with the Hasselblad PrimeDNAs. ARRI can personalise these per project and even per scene. We shifted elements in the lenses in different phases, and found some interesting results.
Then, my incredible first AC Jake Marcuson, who worked with my friend Greig Fraser ACS ASC on Rogue One and Mary Magdalene, saw these tests and suggested ARRI might be able to take things much further. ARRI's brilliant lens guru, Neil Fanthom, approached me with a B-type 50mm T1.9 lens incorporating donor glass. It was one of the most fascinating lenses I have ever seen, with a strange hybrid Anamorphic/spherical look, super funky flares and kick-backs. Suddenly Pandora's Box opened up, and I realised we could do all sort of interesting things.
This lens became the benchmark for all of the other glass to measure up to. ARRI created three different versions of that lens, colour coded blue, red and yellow. Each had its own personality, although we shot mainly with the red and the blue.
My second favourite lens was a funky and expressive 45mm PrimeDNA. We also created a number of Speeders – with opened-up focal lengths, so a 50mm became a 35mm – giving us a faster stop, and they had a really special look. Kevon Elhami from Camtec in LA, created a set of spectacular and raw full-frame Falcon lenses that we used different ways from 6K in open gate to 4K crops.
We also used Alexa Mini for the shoot, which I combined with Zeiss Super Speeds.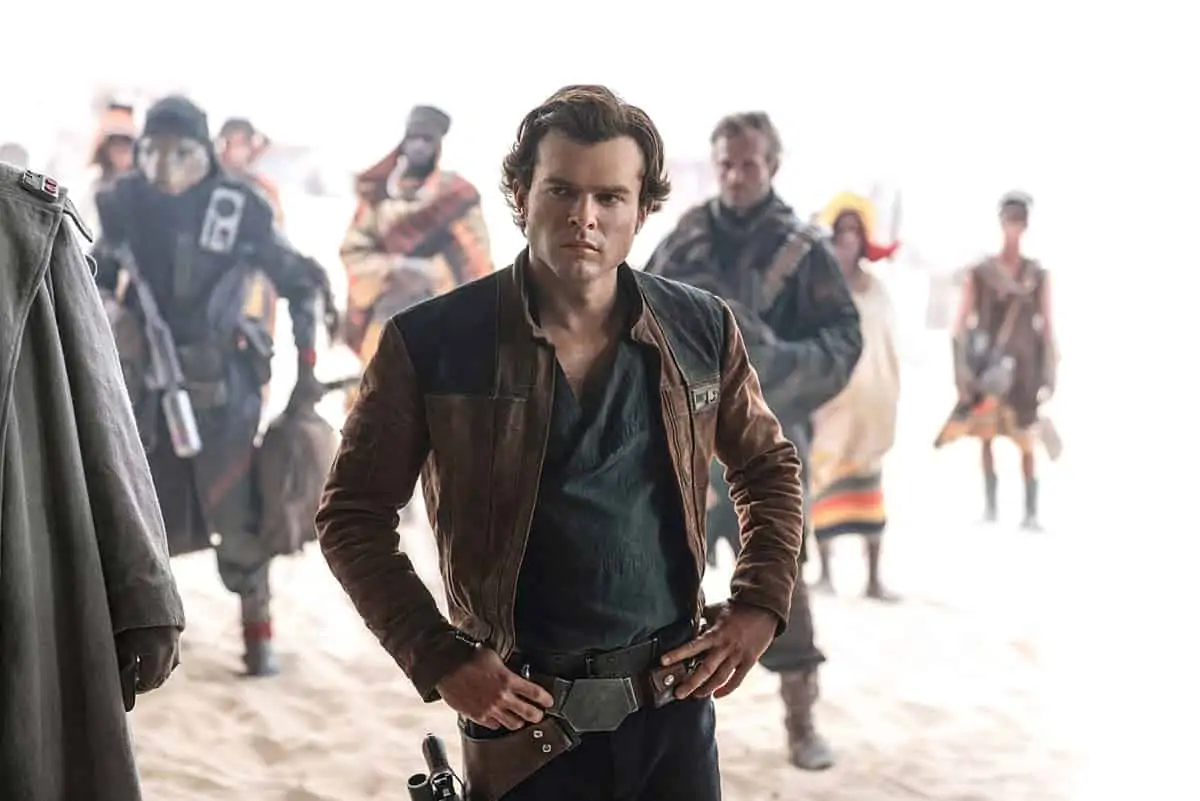 How much prep did you have?
BY: It was a good long period – close to 20 weeks of non-consecutive prep – starting in April 2016. Along with the testing, plenty of time was spent travelling to figure out the locations. I moved my family to London in September 2016. My wife and two children loved it and it was hard to leave. We'd like to find an excuse to go back!
Who were your crew?
BY: They were a company of amazing visual storytellers. Whilst I like to operate, there was no way I could light and operate at the same time. So it was all about building an eco-system to which people could offer different skills and talents. My good friend Sylvaine Dufaux was my main camera operator. She is a warrior. When things got crazy, and we needed more help, my best friend Jeffrey Kim came over and eventually headed a fully-fledged unit that brought a lot to the table.
Oliver Loncraine on B-camera was massive, and a great discovery. Philip Smith, first AC on B-camera, helped to prep 90% of the film and is a very special human being. My main DIT Dan Carling was wonderfully on-point with exposure advice. When he had to leave for another production, Peter Marsden came in and I inherited all of the masterful things he does with Dick Pope BSC.
My second unit DP, Tim Wooster BSC was a great asset, who, with second unit director Bradley Allan, understood the vision and stuck to it and was guardian of the image. Perry Evans, my main unit gaffer, and Rocky Evans, my second unit gaffer, helped me and our camera crews immensely, as did key grip Gary Hymns, and his team. The crew were all as invested in the look of the film as me. They were never shy in coming forwards if they felt anything was not our look.
You treated the footage with a LUT on-set. Tell us more.
BY: Yes, during prep I worked with Industrial Light & Magic (ILM) to find an interesting LUT. I went for a Kodak 5230 beach-bypass emulation LUT – the same one that was initiated by Greig Fraser on Rogue One, which the colour scientists at ILM had mimicked from that exact film stock. My colourist, Joe Gawler (from Harbor Post, NY) worked with ILM to modify that LUT slightly to fit our organic, naturalistic look. By the way, Greig is a good friend and was also one of my advisors on the film. He was extremely generous in his advice and helped me keep my head level.
What was the thinking behind your camera movement?
BY: I tried to stay true to what I do – slow revealing shots that try to tell as much of the story as possible in one. If we needed coverage we'd go in and do that. On the main unit we did a lot of formal, classic, camera movement, but we went handheld when the action got a bit rough and tumble. This approach allowed our second unit of Tim and Brad to do what they do well – which is to move the camera and put it in interesting places that you don't expect. The combination of those two styles worked really well – creating what I call a really jazzy look – gentle melodies and crescendos – that you can definitely see in the final cut.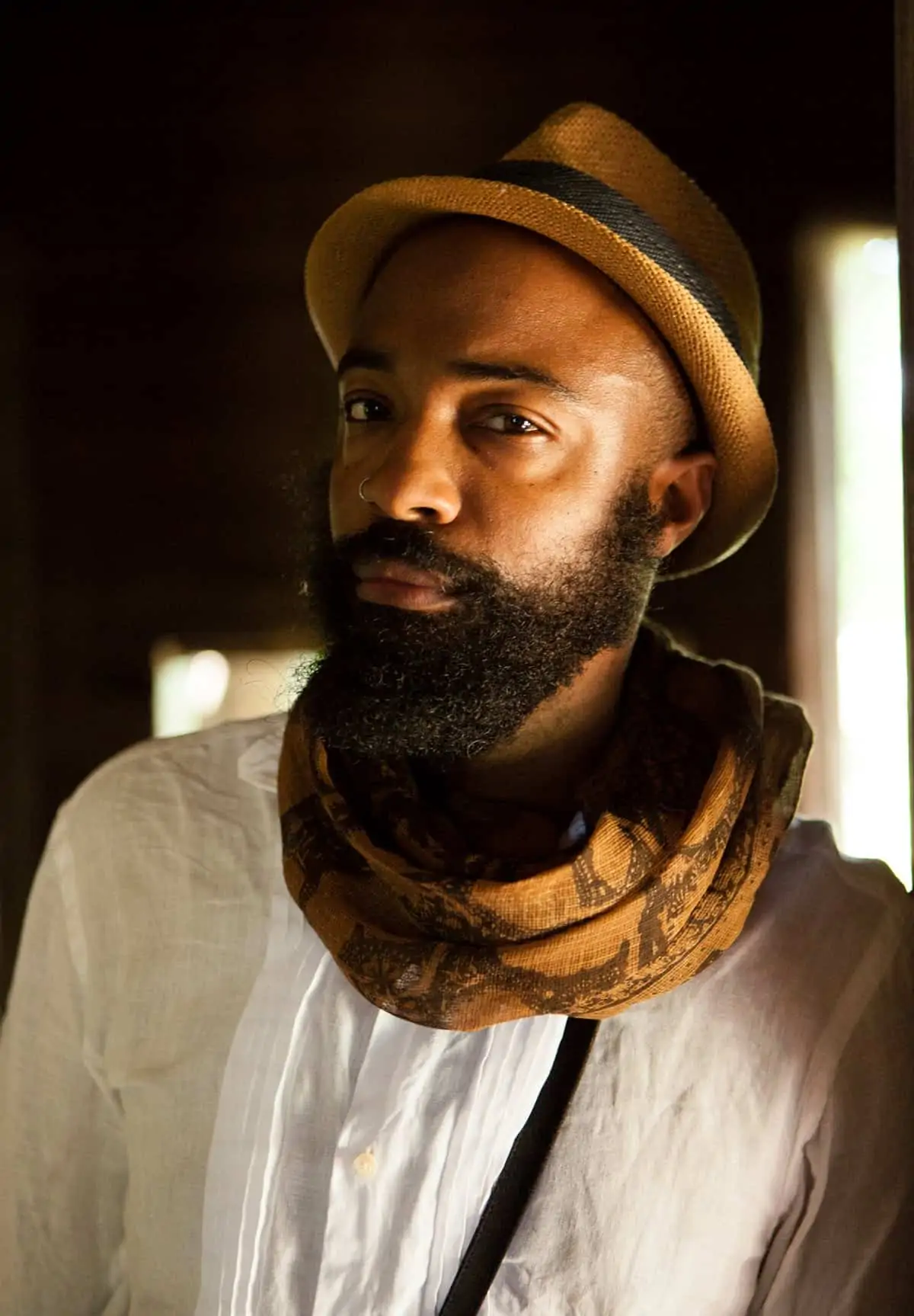 "I looked at lots of possibilities, and it took a while for me to come around to the Alexa 65. At first I thought this movie would be shot on film. But the beautiful thing about working with Lucasfilm, is that you have the bandwidth to explore - nothing is off limits.
I tested 35mm and 65mm film and found that this movie was not necessarily about the capture format, but more about the glass. I wanted to play around and find a way to do things very differently."
- Bradford Young ASC
How about your lighting strategy?
BY: My style is very much around natural and available light, but you have to accomplish that on a stage. This is nothing new to my amazing gaffer Perry Evans. He's a master. He watched Arrival and immediately understood how I work. Perry is a sensitive soul, and was always thinking about where the light was coming from. The way he guided and directed me was wonderful. There's a moment when Han Solo meets Chewbacca for the first time, and we had a pre-light day for that on a Saturday. We were trying all sorts of things, but none were working out, until Perry suggested we switch everything off and start from zero.
Do you have a favourite scene that we should watch out for?
BY: Yes, the scene on the swamp planet Mimbam, where we had a foggy, muddy, WWI trench-warfare, type of set-up on the 007 stage. It was all lit by explosions, plus a subtle level of ambient light that gave beautiful detail in the fog.
The collaboration between Perry, Dominic Tuohy our SFX supervisor, and our board operator Will, in coordinating the timing of lights and pyrotechnics was incredible. Our whole thing was about backlight, and what Perry did in operating the SkyPanels on dimmers in realtime, keeping the characters in backlight amid all of the action, was very special. He was working from a spiritual space.
What were your biggest challenges on this production?
BY: Time – you never ever have enough – and stamina. I worked-out in the gym every morning, and made sure to have a good diet to keep in good physical shape. But it's also about mental fitness too, and I spent as much time as I could with my family. When these two elements came together, that's when I was able to give the best of myself to the production. I can't tell you how important that was.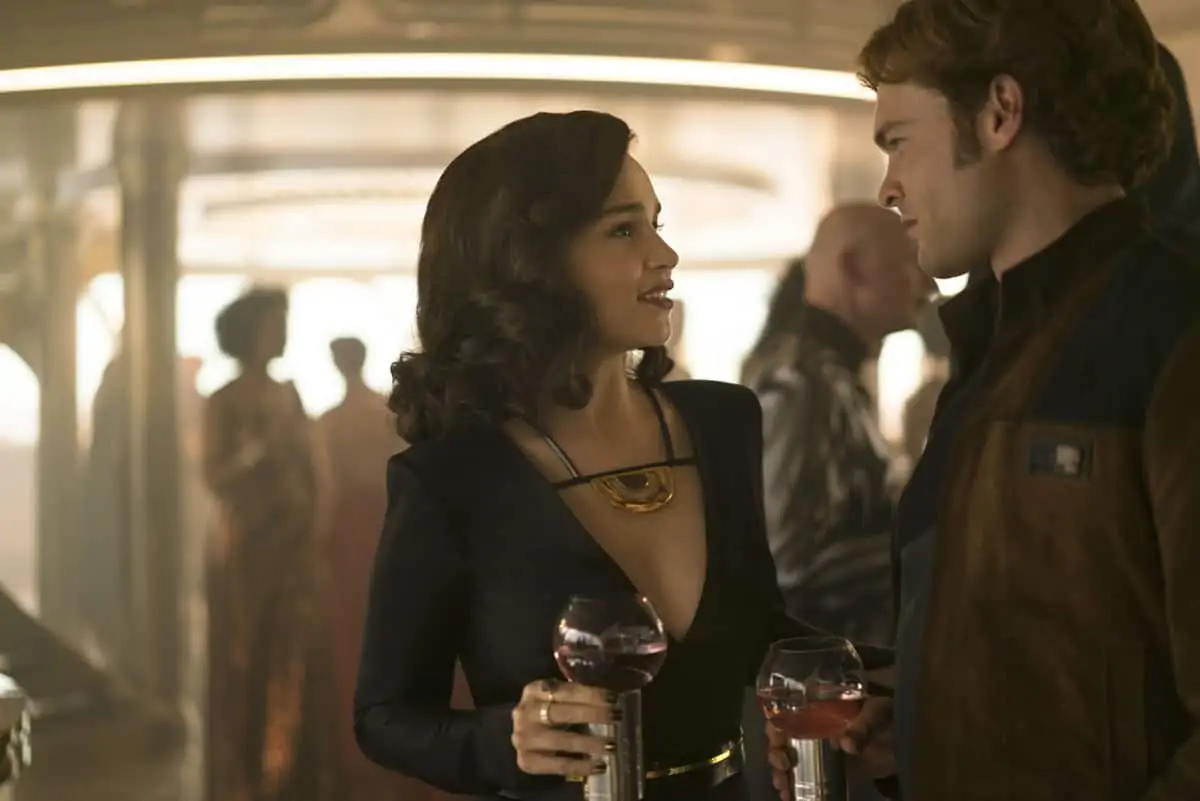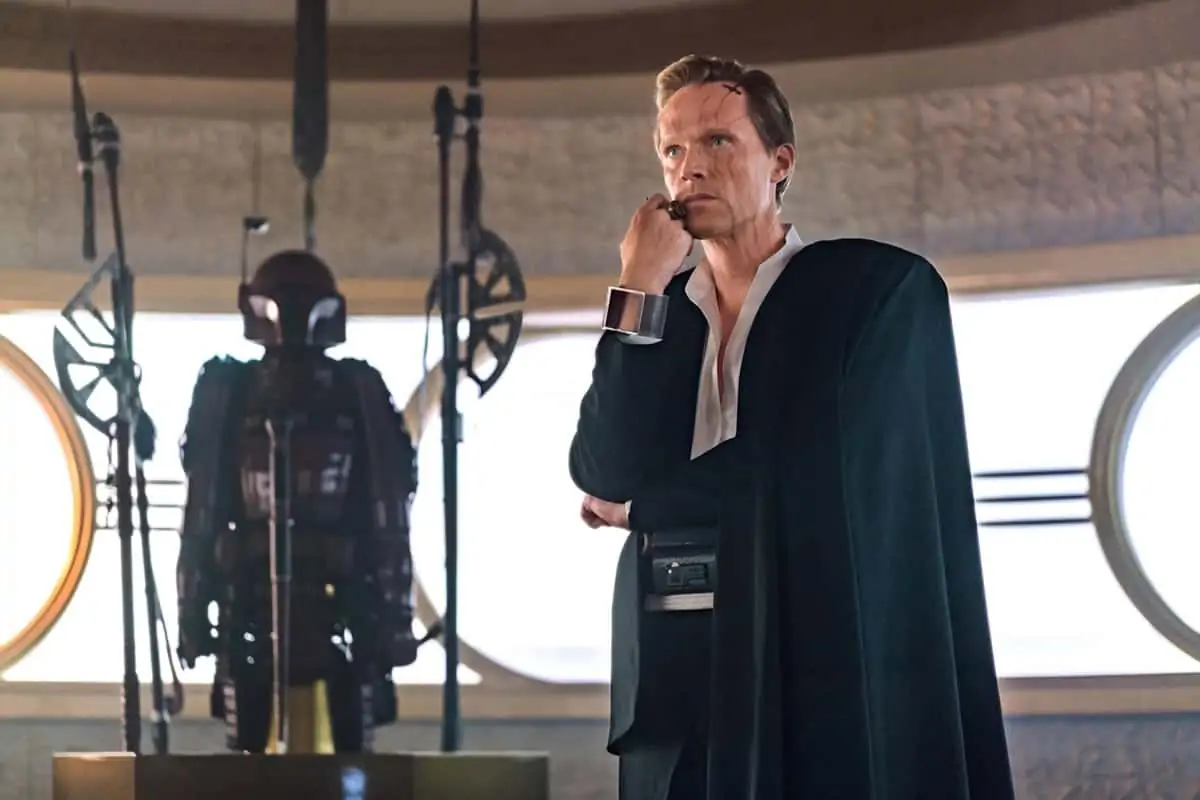 What can you tell us about the DI grade:
BY: We're doing the DI of the theatrical DCP at Skywalker Ranch, with all of the VFX assets in place, and are monitoring in HDR. It's a beautiful place to work, where you can really stay focussed. The DI is pretty straightforward. Joe, my colourist, and the team from ILM got together to make some slight modifications to our on-set 5230 beach-bypass LUT. What I am seeing on-screen, is pretty true to what I saw on-set everyday, but with a little spice sprinkled here and there. I've worked with Joe for ten years, and our relationship is a friendship. I like to provide him with a negative that allows him to also put his signature on the final result. The various deliverables – Dolby, IMAX 3D, HDR and DVD – will be completed in LA in the next few weeks. It's been interesting to monitor in HDR, you can see there are some elements that don't quite work, but low-light elements look better in HDR, which is very encouraging.
What are your takeaways from having shot Solo: A Star Wars Story?
BY: It was demanding, but I loved it. I loved living in London and working with an experienced crew. The shoot itself had the feeling of a low-budget independent movie, with a small group on-set making it happen, although in reality there were many hundreds of people working on it around the world. It was a great, grounded, intimate, connected experience, not weighed down by any sort of artificiality. That's the Star Wars family for you!