POWERFUL IMAGERY
"The Power of the Dog" – Thomas Savage's 1967 novel examining masculinity from the perspective of a deeply homophobic, but closeted, rancher – has been adapted by director Jane Campion for Netflix and skilfully lensed by Ari Wegner ACS.
The cattle castration mid-way through The Power of the Dog is a wince-inducing visual metaphor and another twist in a slow ratcheting of tension. The ropes that the cowboys lovingly plait from rawhide further signify the tightening of its psychodrama. DP Ari Wegner ACS says these macros are just as important as the film's more obvious wild west vistas.
"The idea of giving love and attention to a macro was always in the architectural language of the film," explains Wegner. "Those second unit 'found details' were things Jane and I had thought about when we storyboarded. They didn't necessarily have a place yet. Some were conceived as chapter breaks or interludes, but we made a list of images that we thought had an emotional resonance beyond their beauty."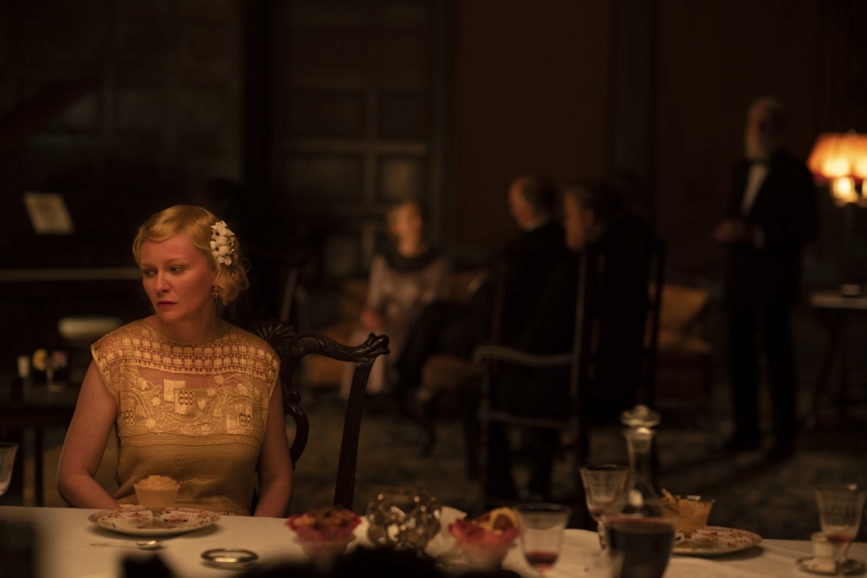 The images included shots of horse's manes, hands on rope, fingers playing piano and banjo. "These details have something iconic about them and can say more about the story than any more obviously dramatic moment."
Wegner tasked A Cam/Steadicam Grant Adam to grab the macros, working from a "huge" PDF list of specific landscapes she'd seen when scouting. "We'd itemised Google GPS pins, camera angles, and notes like 'get this at 4pm, this at dawn, this with a long lens from right here," she relates. "It was a huge amount of work, but Grant made it feel effortless."
Login to continue reading
Adapting the novel
The Power of the Dog is Thomas Savage's 1967 novel examining masculinity from the perspective of a deeply homophobic, but closeted, rancher. Jane Campion's adaptation for Netflix stars Benedict Cumberbatch, Kirsten Dunst, Jesse Plemons, and Kodi Smit-McPhee.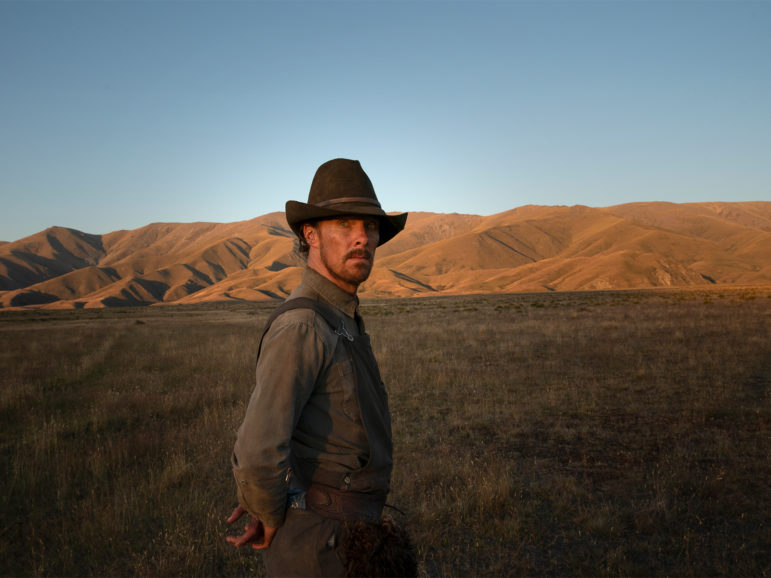 Perhaps because of their shared antipodean heritage (Australian to Campion's Kiwi) but more likely having seen the DP's work on True History of the Kelly Gang (2019), another subversion of western legend and examination of tragically toxic masculinity, the director invited Wegner on board.
"Jane wanted someone who could be available for months of prep. To me, that's a dream. I am a sucker for preparation and will take any moment I can get with a director."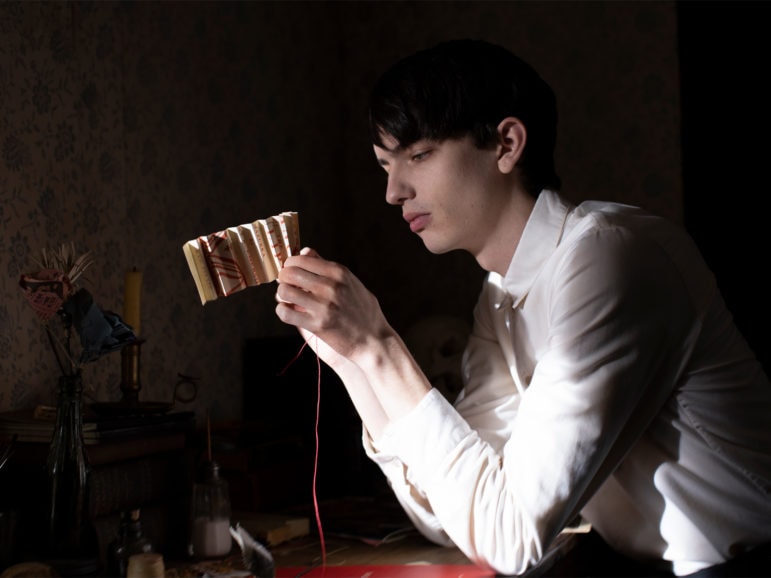 Campion and producer Tanya Seghatchian had already scouted in Montana, setting for the novel, and concluded that that part of the world was now too built up to pass as the 1920s. The sparsely populated Hawkdun Ranges of New Zealand's South Island were deemed a good match for frontier life.
"We spent a huge amount of time on that site in prep, getting to know the landscape and the building, understanding how the light worked and what the best times of day were. For some specific shots we needed to capture the shadows on the mountain. The exteriors were shot 99% with available light but because the days are so long and dusk and dawn so far apart, we had to commit to one or the other. Mostly we chose dusk… Jane is not a morning person either!"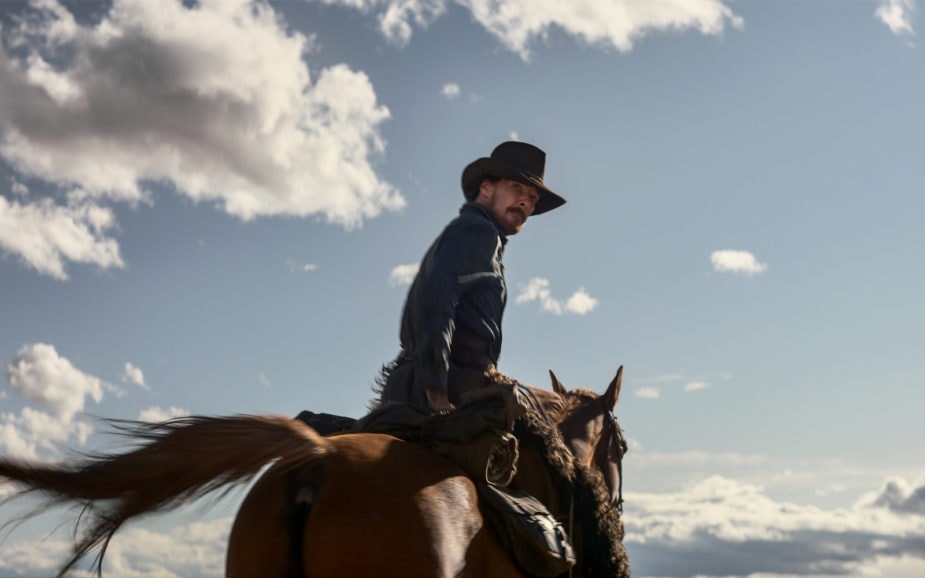 Trapped in the open
Production designer Grant Major built the main ranch set, mostly exteriors but with one room for shooting interiors. "This was what we called the cowboy dining room and it allowed us to do shots such as Rose (Dunst) running outside and we can pan around and see how she feels trapped in the wide-open space," Wegner says.
The film appears as a Western on the surface, but the genre was not a huge touchstone for the filmmakers. "When I think of a Western, I think of a man on a mission off to right some wrong or just travelling thorough the landscape on a quest and the story often ends in some big show of violence," Wegner says.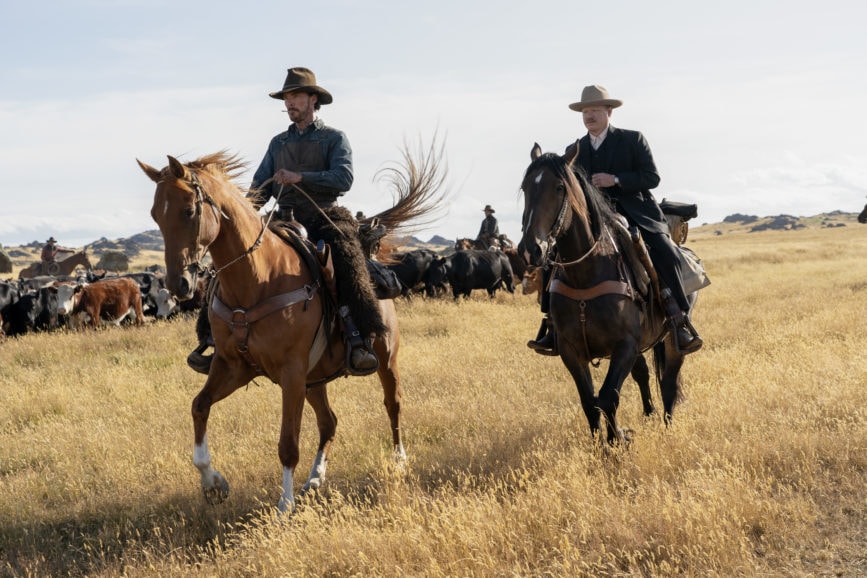 "Violence does play a big role here as tension but mostly it's a kind of invisible violence and the threat from within the house and the family structure. There's the idea that someone closing a door or moving a chair could be just as terrifying as someone pulling out a gun."
It's not that they avoid westerns completely. The iconography of characters silhouetted in doorways framing the plain is straight out of John Ford. A tonal reference was the period contemporary photography of Evelyn Cameron; the colours were taken from the location's wintry and muted summer hues and the minimalist palette of paintings by Lucien Freud and Andrew Newell Wyeth.
"The only exception was Rose's costume which are bright or pink," Wegner says. "As Rose is increasingly isolated, she takes solace in outfits to bolster her confidence."
Conventional Westerns have the characters roam outdoors. This film is set mostly in dark, gothic, and cavernous interiors straining against the pull of the wild outside.
"One of the things that excited me was that dark interior contrasted with big bright exterior," she says. "Coming from Australia, this feeling of being inside in middle of the summer is very familiar to me. The windows were designed to be huge in keeping with the architectural style but knowing we'd be shooting interiors in a studio (in Auckland) challenged how we would manage that. We explored green screen and blinds, even blowing out the windows. Ultimately, we settled on printed backdrops. It's basic old school, just billboard-sized print out of photography we'd taken on location. It enabled us to select the time of day, bright or overcast, and light the set accordingly."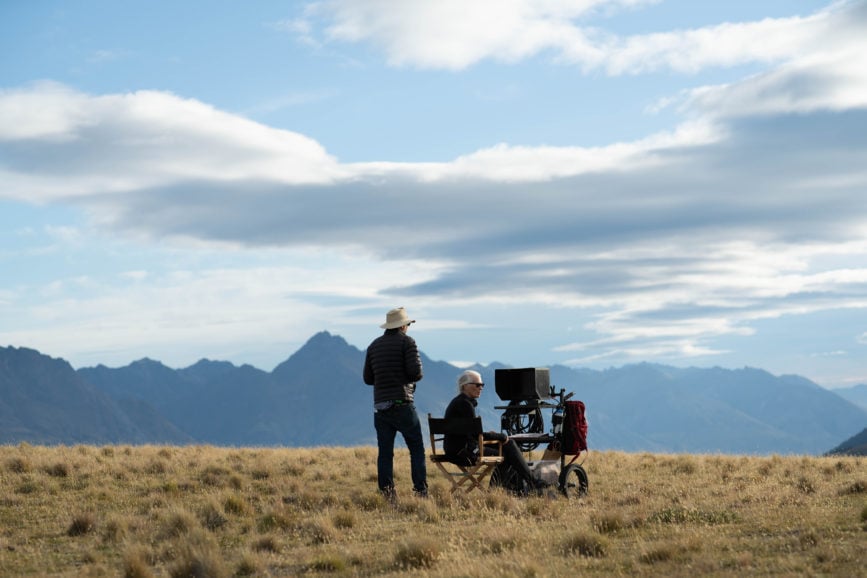 HMI keys were augmented Source Four LEDs. Wegner also bounced moonlight off modelled glass. "To be in the same set day after day was a tremendous way of playing with the space, knowing how this wall reacts in this way and how we could incorporate different textures."
The lack of a processing lab in NZ was the one downside to shooting in the country, although an Alexa Mini LF with Panavision Ultra Panatars was hardly a compromise.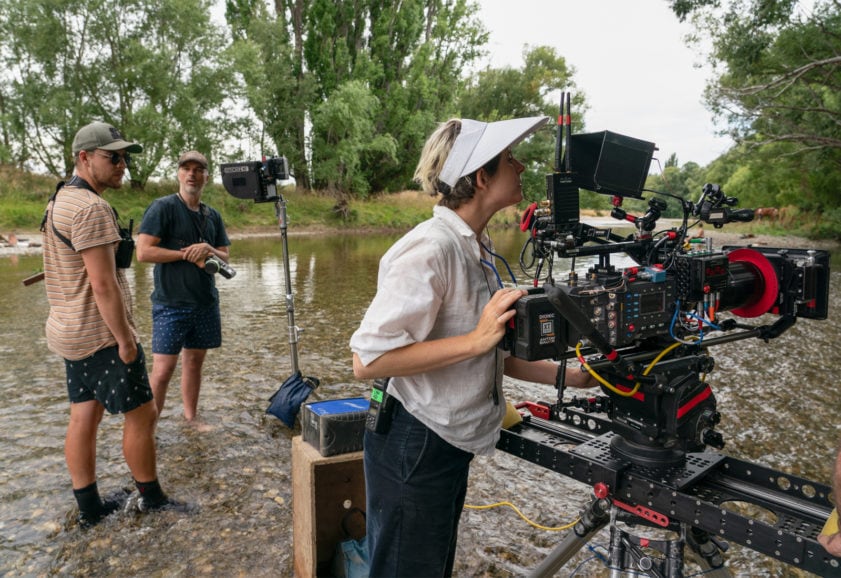 "Jane likes to have the camera rolling and not feel the pressure of dollars clicking away," she says. "We also didn't want to draw attention to any aspect of the filmmaking. Sometimes anamorphic is too strong of a look but the 1.3x squeeze of the Ultra Panatars gave us beauty without ever screaming out at you."
Campion's decision to shoot aerials with a drone seems to run counter to this. "It surprised me that she wanted drone shots and I was a bit nervous of having big swooping moves, but the scale of the location's geography definitely presented itself to be shown in this way. When we made other sweeping camera moves such as when it revolves around George (Plemmons) and Rosa dancing, there's a specific emotional reason.
"Likewise, each drone shot had a narrative reason. It was never just an establishing shot, or a glory shot. For instance, the drone accelerates as cars carrying the governor arrive at the house and Rose's anxiety rises. It's her worst nightmare come true."