Cooking up looks
Meet the New Wave / Aaron Rogers
Cooking up looks
Meet the New Wave / Aaron Rogers
Filmography (so far): Shorts - Pommel (2018), Last Christmas (2018), Thinking In Time (2018), Pollution Of The Heart (2016), Last Leg (2015)
When did you discover you wanted to be a cinematographer?
When I was 16, I studied film and TV production at South Downs College in Portsmouth. I watched an Australian short film called Apricot, directed by Ben Briand and shot by Adam Arkapaw. It's beautiful and the cinematography stood out to me. I then wanted to know everything there was about the role.
Where did you train?
Ravensbourne, but I was the worst student. I spent the whole three years working in the industry as a spark, working on everything I possibly could, whilst doing most of the coursework online.
 What are your favourite films, and why?
Se7en (1995, dir. David Fincher, DP Darius Khondji AFC ASC) - my No.1 movie. The stunning lighting and unique compositions blew my mind.
True Detective - season one (2014, multiple dirs., DPs Nigel Bluck, Adam Arkapaw, Germain McMicking) - the most captivating performances and filmmaking in a series.
Tyrannosaur (2011, dir. Paddy Considine, DP Erik Wilson) - a brutal but somehow beautiful account of a character, played by Peter Mullan.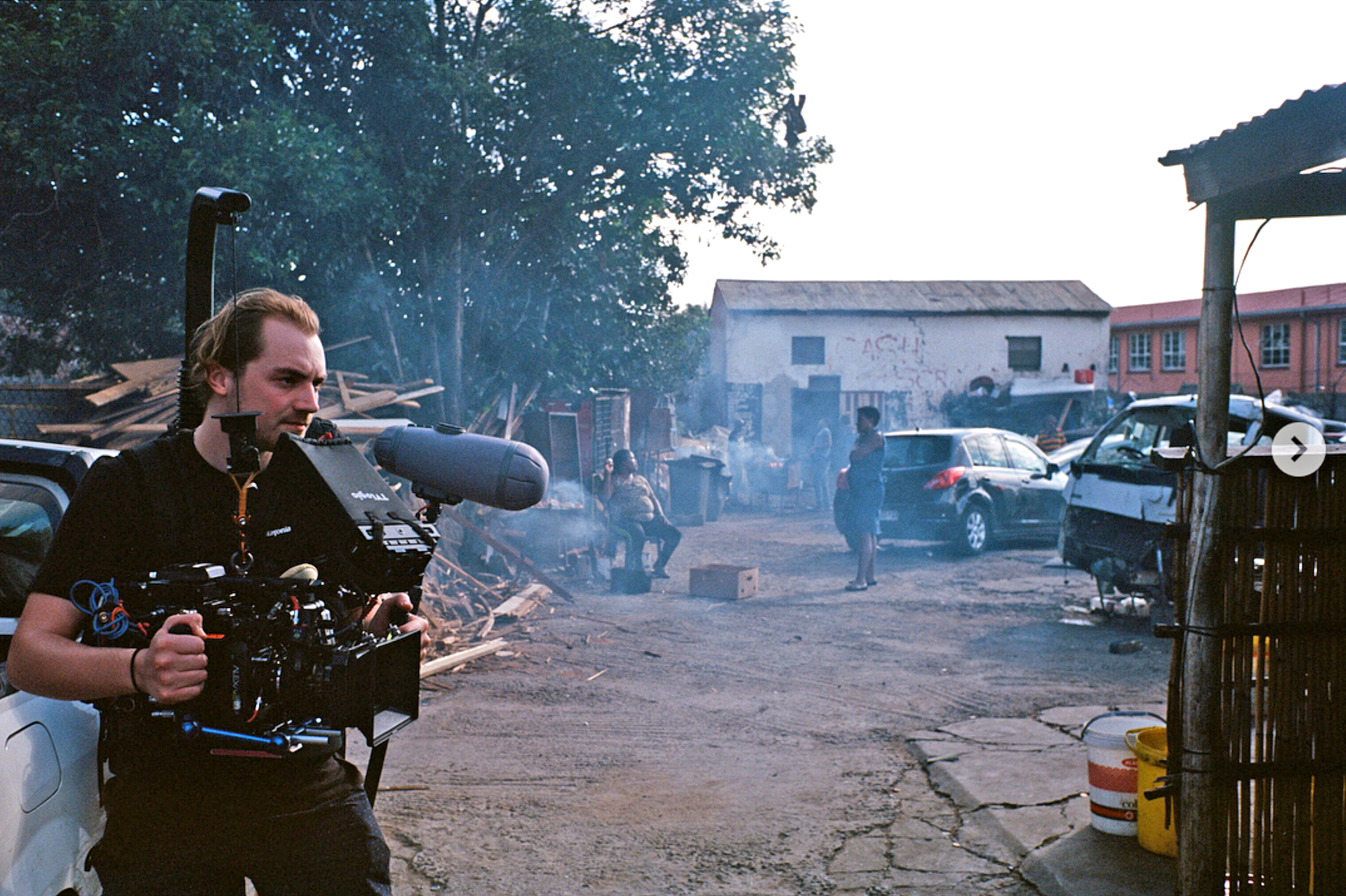 What's the best advice you were ever given, and from whom?
"The role of a DP is 70/30. 70% diplomacy, politics and communication, 30% skill and ability. So, be nice, work hard and play the long game, because people will remember if you are unpleasant." Aaron John Walters, gaffer.
Who are your DP/industry heroes?
Darius Khonji AFC ASC - Se7en is a remarkable piece of work, and every time I watch it, it still blows me away. Darius's lighting is impeccable along with his ability to capture intense moments within a story with class and intimacy.
Seamus McGarvey BSC ASC - there is an elegance to Seamus's lighting and camera-work that I find mesmerizing.
Eben Bolter BSC - Eben grew up in the same area of South East England as me and I've always looked up to his wonderfully varied and beautiful cinematography, along with his work ethic. I'd love to follow a similar path.
Khalid Montaseb - the visceral and atmospheric imagery that Khalid creates encourages me to push for my own sensibilities, and to be proud of my voice as a cinematographer.
Have you won any awards or received any nominations?
I won my first award as a 2018 BSC Emerging Cinematographer for the short film Pommel, directed by Paris Zarcilla.
What's your proudest moment?
BSC Emerging Cinematographer Award. Getting signed to Casarotto Ramsay & Associates, and this article.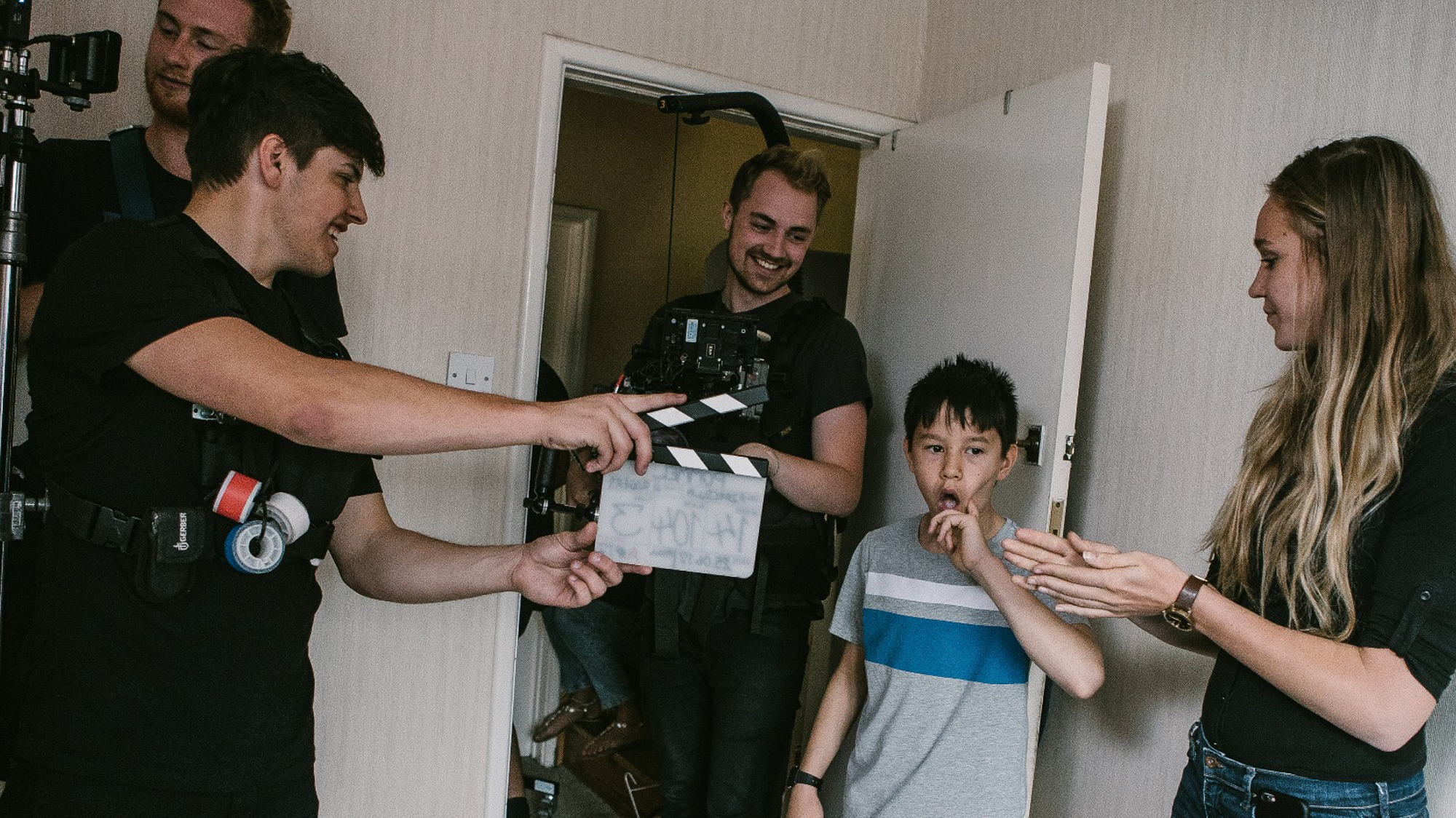 What's the worst knock-back/rejection you ever had?
There have been many. However, I always try to convert them into constructive learning experiences.
What have been your best/worst moments on-set?
Best: I shot the short Pommel, a year or so ago and loved every minute of it. It was extremely challenging but definitely the most rewarding film I've had the pleasure to work on. Pommel was based upon a true story and we were working with two young gymnasts, Michael and William, who played our protagonists. On more than one occasion I remember being in the middle of a scene and welling-up in the eyepiece. The atmosphere on-set the moment we ran a take was extraordinary and my director, Paris Zarcilla, was exceptional to work with.
Worst: On one of my first productions as a spark trainee, I ran 100ft of 63a cable the wrong way round, in a slate quarry in Wales in the sideways rain. Then had to swap the ends around with everyone watching. Luckily, the DP thought it was funny.
What was the biggest challenge on your latest production?
Attempting to track an ECU of an Olympic rower, on the tightest end of the Optimo 24-290, with a doubler, whilst he was rowing at full pelt along a canal in Manchester, with no time to practice as the wind was picking up.
Tell us your most hilarious faux pas?
On my first feature we were doing a lot of long days and early starts. I woke up one morning feeling delirious and I had a moment of utter madness. I thought it would be funny to pour a splash of boiling hot water from the kettle on the hand of my loader, Austin Phillips at breakfast. Somehow, we are now really great friends and he tells me he still sees the funny side!?
Away from work, what are your greatest passions?
My wife, and our miniature Dachshund.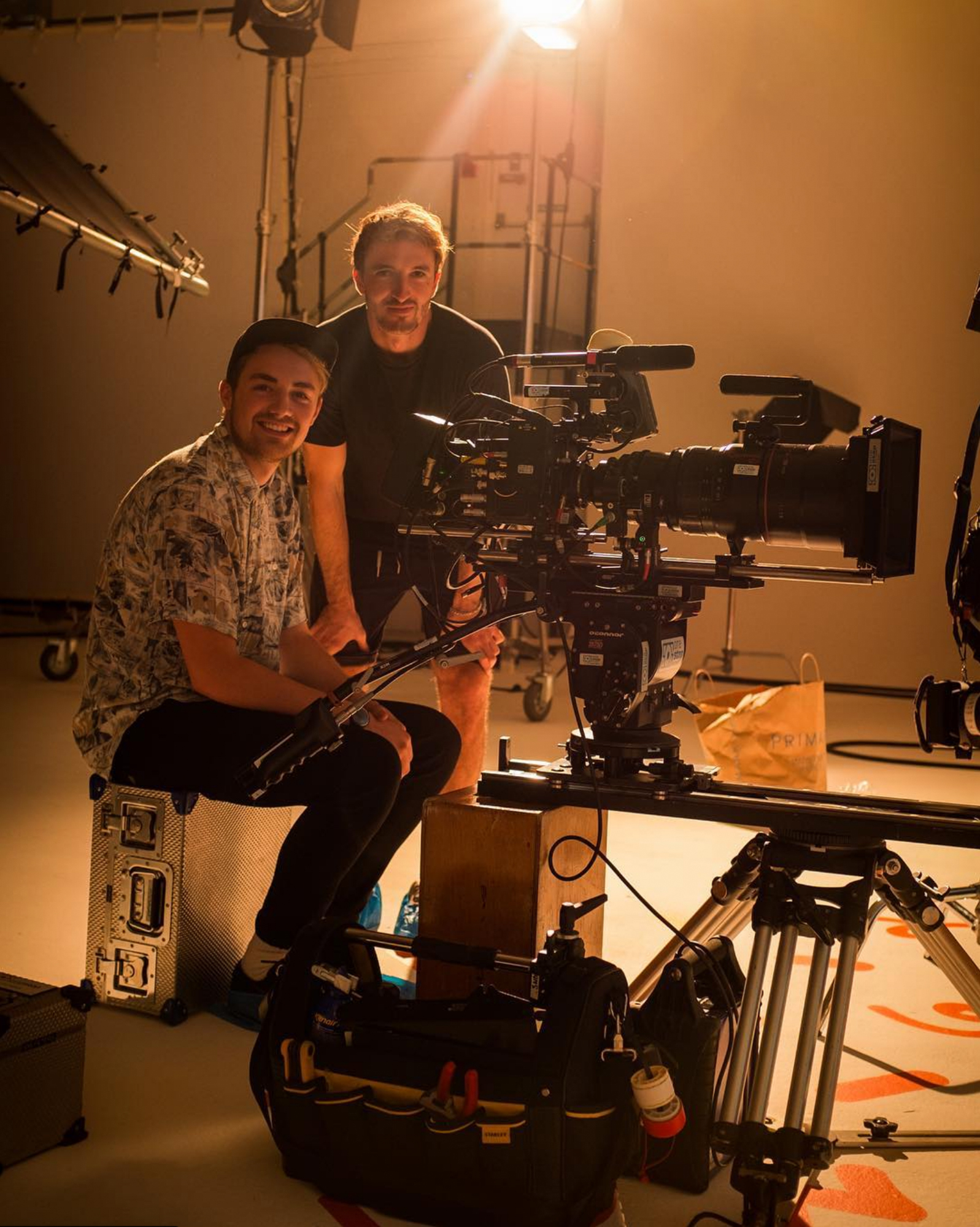 "I adore lighting - when you spend X amount of time prepping a lighting set-up based upon notes and references from your director and then move on to developing that into a reality with your trusting gaffer."
- Aaron Rogers
What one piece of kit could you not live without?
Light metre (for finesse), and Easy Rig (to save my back).
Which films are you most proud of to date?
Pommel. Last Leg. And the music video for Metaxas titled "Sirens".
What's the weirdest place you've ever shot in?
Kliptown in Johannesburg, at an outdoor bar location which also served as a barber shop, chapel, scrapyard and small farm for animals yet to be thrown on the BBQ.
What's the hardest shot/thing you've had to light/frame?
I shot a Polish speaking short in Warsaw where I had to light a staircase for an aerial night shot from the top looking down. We wanted it to be dramatic and the whole film was super-stylised so we chose a mixture of Peacock blue (moonlight) and Hi Sodium (urban street light) as our palette. We employed an array of Tungsten Fresnels (300-2K) either direct or bounced into mirrors/poly to hide the fixtures in the little space that we had on each floor.
Tell us your hidden talent/party trick?
I know my way around a pre-1970s narrowboat engine (used to live on one).
In the entire history of filmmaking, which film would you love to have shot?
Se7en (1995, dir. David Fincher, DP Darius Khondji AFC ASC)
What are your current top albums?
'Hounds Tooth' - Dope Lemon; 'Chiaroscuro' - Ocean Alley; 'Beautiful People Will Ruin Your Life' - The Wombats.
Can you tell us your greatest extravagance?
Food… so much food!
What's the best thing about being a DP?
I adore lighting. When you spend X amount of time prepping a lighting set-up based upon notes and references from your director and then move on to developing that into a reality with your trusting gaffer. It's the moment the director sees my interpretation of their vision on the monitor for the first time, and their reaction, plus my relief, once they tell me how much they love it.
What's the worst thing about being a DP?
When the above doesn't have the desired outcome...!
Give us three adjectives that best describe you and your approach to cinematography?
Adaptive. Supportive. Emotive.
If you weren't a DP, what job would you be doing now?
Chef. I will go to culinary school some day. 100%.
What are your aspirations for the future?
To continue to do my absolute best on every project and remain open-minded, positive and respected by my peers and heroes.