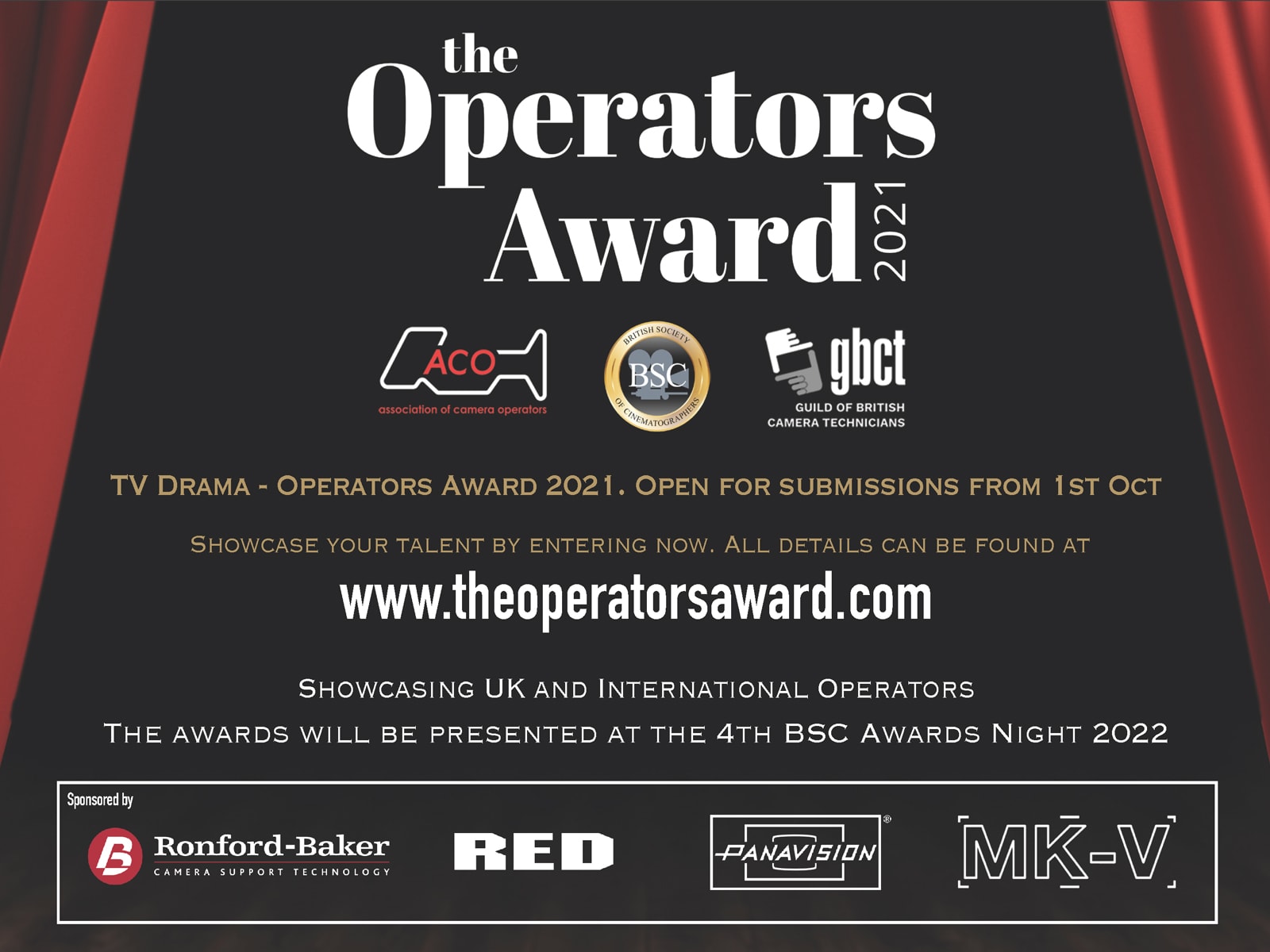 From 1st October, productions with outstanding work by a camera operator or team can be submitted for consideration.
Submissions process:
In order to provide more exposure for operators we have changed the 2021 rules so that the nominations presented to the jury for final voting will have been selected by the wider membership. This is an opportunity to nominate your own work or that of colleagues.
The full list of TV drama award submissions will have their ten minute clips showcased whether they are nominated or not.
Members of the BSC, ACO and GBCT will be able to log in from 1st October for detailed submissions guidance. Non-member individuals wishing to submit productions for consideration, please contact enquiries@theoperatorsaward.com.