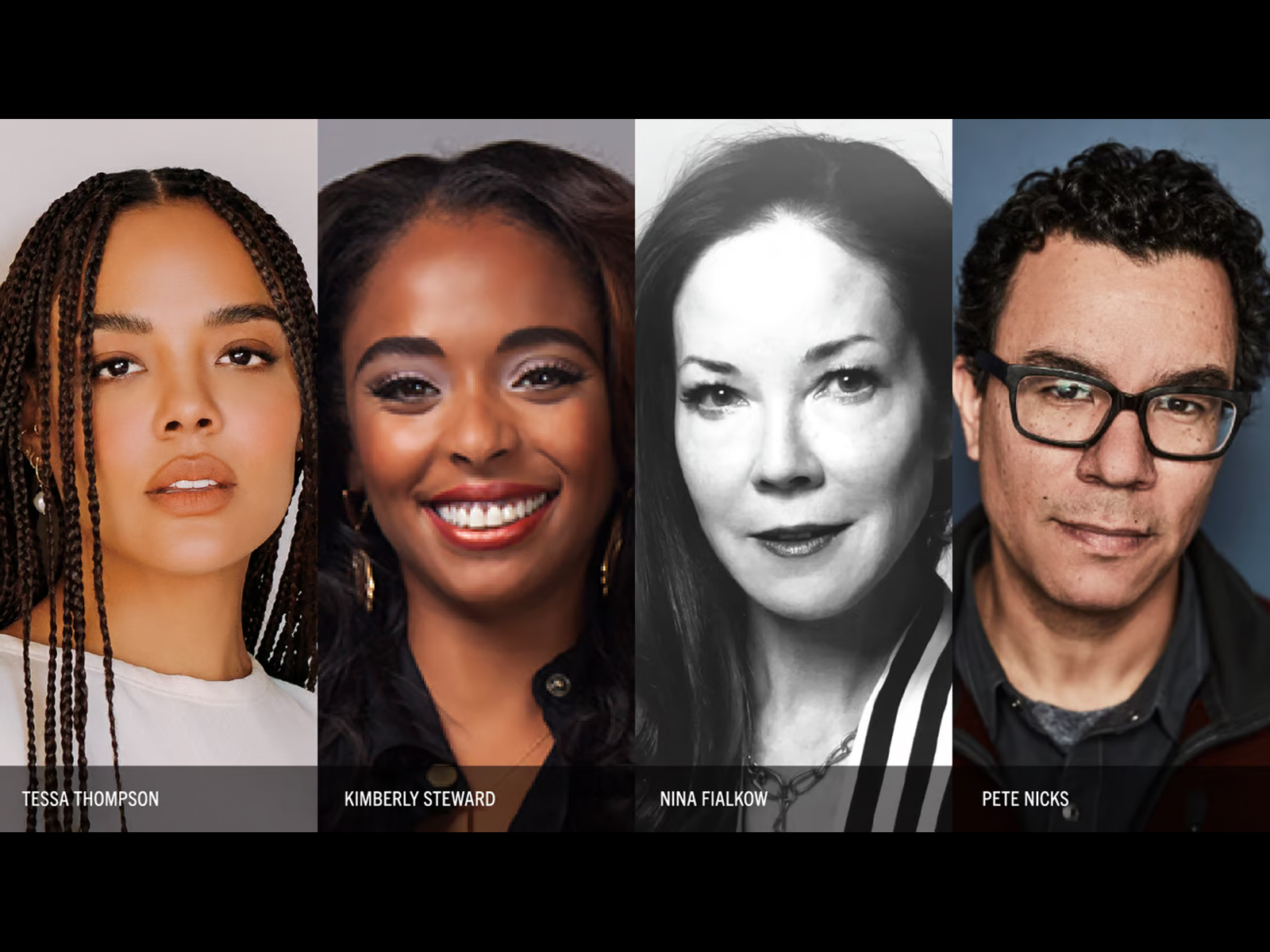 The nonprofit Sundance Institute today announced four newly appointed additions to the Institute's Board of Trustees.
Tessa Thompson, Pete Nicks, Nina Fialkow, and Kimberly Steward have joined the leaders who guide and steer the entire organisation and also act in an advisory capacity. They add to the Institute's Board of values-based leaders, building an enduring, evolving community for storytellers. The distinguished new Trustees will work closely with Board Chair Ebs Burnough and CEO Joana Vicente and bring invaluable experience.
"As Sundance Institute continues to respond to the needs of independent artists, we welcome these new members of our Board, each of whom has an incredible commitment to independent film and a long history with the Institute," said Sundance Institute Board Chair Ebs Burnough. "Together, the Board is poised to identify new and strengthened ways to uplift independent storytellers."
"We are so pleased to have Tessa, Pete, Nina, and Kimberly join as Trustees on the Board of Sundance Institute. They bring expertise and valuable perspectives that will be meaningful as we continue to evolve as a cultural organisation," said Sundance Institute CEO Joana Vicente.
Tessa Thompson is an award-winning actor and producer, Pete Nicks is an award-winning documentary filmmaker, Nina Fialkow is an award-winning producer, and Kimberly Steward is Academy Award-nominated producer, entrepreneur and philanthropist.
"Both the Sundance Film Festival and the Institute have served as an artistic home for me throughout my career.  I'm proud to expand this journey by joining the board to eagerly serve a community that has been so incredibly impactful to me and countless others," said Tessa Thompson.
Pete Nicks added, "I drove out to my first Sundance in 1999 in what was likely a highly unreliable vehicle. But I made it and got to see my film school professor Jon Else hoist what was then known as the Filmmaker's Trophy for his documentary Sing Faster: The Stagehands' Ring Cycle. I was hooked and lucky enough to be invited over the years with my own films. I'm now beyond thrilled to join the board of trustees and play a role in the evolution of this magical organisation."
Kimberly Steward shared, "Sundance Institute is one of the most influential organisations that supports emerging creative talent. They have supported my career and company since its inception in 2013. I am honoured to be a part of a community that provides resources and programs to incubate and curate diverse talent on-screen and off-screen."
Nina Fialkow said, "As a longtime attendee of the Sundance Film Festival and supporter of the institute, I am thrilled to join the board of trustees and look forward to being fully engaged."
They join current members on the Institute's Board: Robert Redford, President & Founder; Ebs Burnough, Chair; Sean Bailey, Vice Chair; Gigi Pritzker, Vice Chair; Jason Blum, Kimberlé Crenshaw, Philipp Engelhorn, Caterina Fake, Jeanne Donovan Fisher, Robert J. Frankenberg, Patrick Gaspard, Donna Gruneich, Cindy Harrell Horn,Uzodinma Iweala, Amanda Kelso, Charles D. King, Lyn Davis Lear, Ann Lewnes, Wonya Lucas, Alejandro Ramírez Magaña, Shripriya Mahesh, Pat Mitchell, Bill Plapinger, Amy Redford, Geoffrey K. Sands,Nadine Schiff-Rosen, Barry Tyerman, and Lulu Wang.