Cold hard dash
Ruairí O'Brien BSC ISC couldn't resist the unexpected opportunity to shoot Will Gilbey's debut feature Jericho Ridge in icy Kosovo.
It's a Thursday morning in early spring 2022, and cinematographer Ruairí O'Brien BSC ISC is prepping for a documentary that's set to be shot in Norway. But with unexpected difficulties looming, O'Brien rings his agent, WPA's Amber Thompson, to explain that there was a chance the project could be pushed back, or even fall apart.
"She told me not to worry, something had just come in for me – and would I be willing to go to Kosovo right away?" he remembers.
The prospect of going to the Balkan state, known for its turbulent past, immediately intrigues him. An hour later, he's poring over a fast-paced script from the award-winning editor Will Gilbey, who is taking his first steps into feature directing. "It was a very tight, suspenseful read."
The next day, he meets with Gilbey to share ideas and perspectives, and he's quickly booked to shoot the project – Jericho Ridge – just over 24 hours after it first came on his radar. So is the whirlwind life of a DP!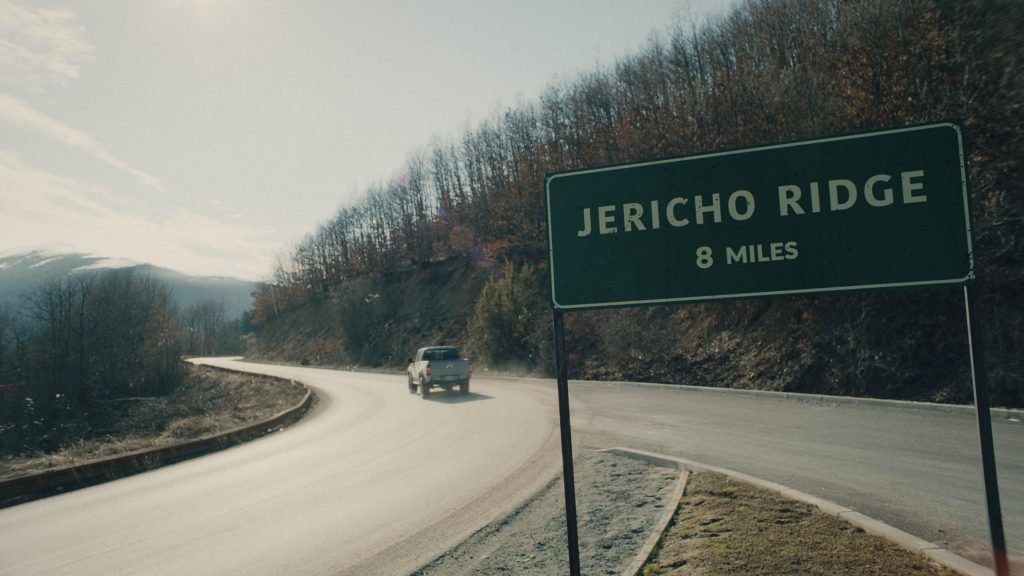 "Will is incredibly energetic and enthusiastic, and he's able to talk a mile a minute," O'Brien says of his collaborator. "He had a really clear vision of what he wanted Jericho Ridge to be. It was written with budget in mind, so it seemed like it was actually achievable."
The idea for Jericho Ridge, a police drama with echoes of '80s action classics like Die Hard, came to Gilbey on a walk with his family while his young son was having a tantrum. "The word 'dispatch' just popped into my mind, and I thought that trying to tell a story in a police station about a character manning the dispatch radio whilst everything around her is chaos was very appealing," he explains.
A huge fan of action films and thrillers, Gilbey adds that he has always felt at home among 'genre' films. "I'm very conscious that if you're not making the sort of film that you'd pay to go and see then you will come unstuck. You can't fake passion. You have to care about what you're doing rather than chasing trends."
The Monday after he was hired, O'Brien began a busy three weeks of prep. Before jetting off to Kosovo, he headed to London rental house 24-7 Drama, where he projected various lenses to suit his camera of choice, the ARRI Alexa Mini, under the guidance of Graham Hawkins. Although the DP was keen for a clean anamorphic look, getting the right glass was a problem, so he went spherical with Cooke S4s instead. "I hadn't used them in years but was really pleased with their clarity and consistency," he remarks. "I had toyed with something a little dirtier, but not knowing only that we would be shooting lots of dark scenes in a country where I was told everything was 'available-ish', I played it safe."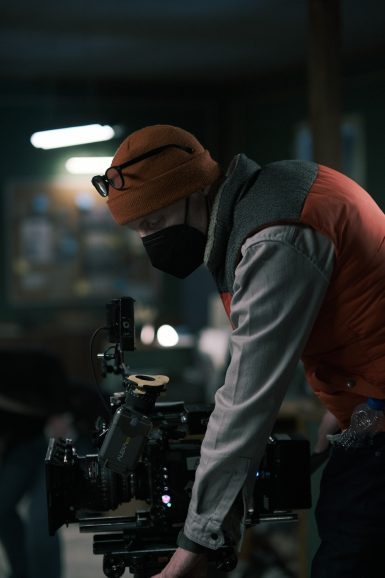 Eastern promise
Jericho Ridge was set in an eponymous fictional town in rural North America, and while the shoot was originally set to take place in Canada, COVID restrictions meant they had to find a location a little closer to home. Producer Harvey Ascott knew the perfect place, having worked on the Oscar-winning short Shok in Kosovo a decade ago. "We went all over the world to try to find a place to shoot – Australia, Ukraine, Bulgaria, and even the UK," Ascott says. "By December 2021, I said to Will and the producers, 'What about Kosovo? I know it like I know the UK – let's shoot there.'"
Kosovo's stunning sylvan landscapes would work perfectly for the 'Nowhere, USA' setting that Gilbey was looking for. "It gave us sweeping snowy vistas and lakes and forests to set up the rural American feeling," O'Brien says. "When we arrived it was coming out of winter. It looked beautiful but, boy, was it cold. At one point in the film, the windows get shot out and that meant that our wooden police station, which had taken the edge off the -12ºc nights, was turned into a wind tunnel. This meant that using atmos would not be possible."
While it was tough for the crew, he admits it was worse for the actors "who had to crawl around in the iciness as we watched in our layers of warm clothing. Big shout-out to North Face!"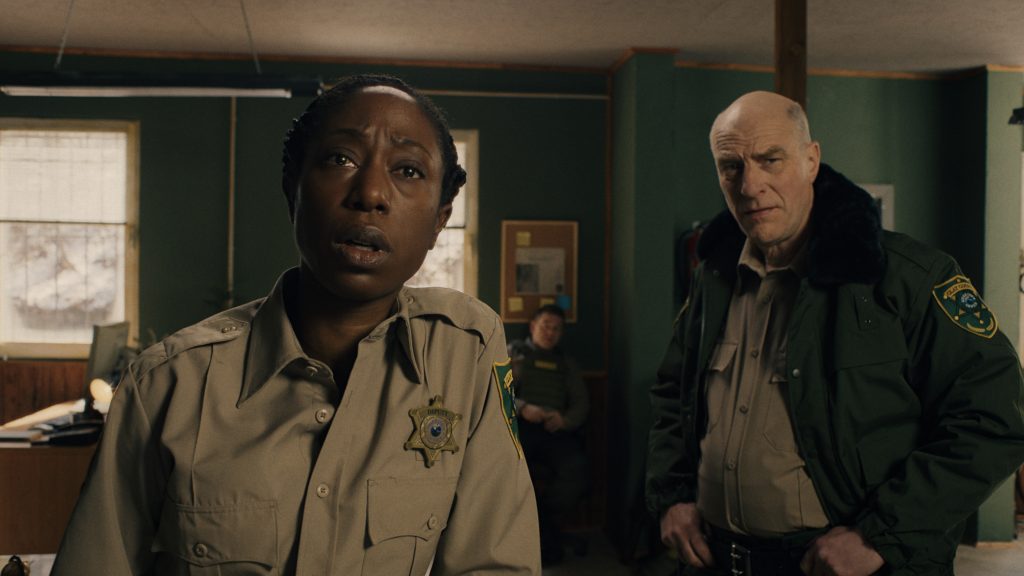 Upon arriving in the Balkans, Ascott gave the production team a whistle-stop tour of Kosovan capital Pristina and the local crew whose skills and expertise they'd be using. O'Brien was pleased to have brought an old friend, 1st AC John Scaife, over from the UK with him, but equally enjoyed working with his cosmopolitan crew. "Often on set we'd hear Albanian, Macedonian, Turkish, English, Serbian or Bulgarian as the crew were pulled from all over the Balkans," he says. "Fortunately, the standard of English was very good. I did try to learn Albanian, but it seemed the locals just wanted to teach me to curse!"
Ascott also introduced O'Brien and his team to the facilities they'd be working with. "Our main set was a police station a little off the beaten track, and our designer Burim Arifi built what on close inspection was a giant garden shed in the middle of a state park," says O'Brien. "But on camera it looked perfect."
Gilbey opted to contain the story largely to one location to both increase the tension of the film, but also to make it easier to shoot on a lower budget. "Location moves are so time consuming, and I knew that shooting a low budget action film we'd have to be moving very quickly so tried to really think about that as I was writing and developing the script," he says.
Other interiors were captured at a retrofitted studio build, which had the unusual feature of a 40-foot-high glass wall at one end. "Not ideal when you're trying to control the light and create inky darkness!" O'Brien adds. "My gaffer Costa Doncev referred to it as the 'fishbowl'."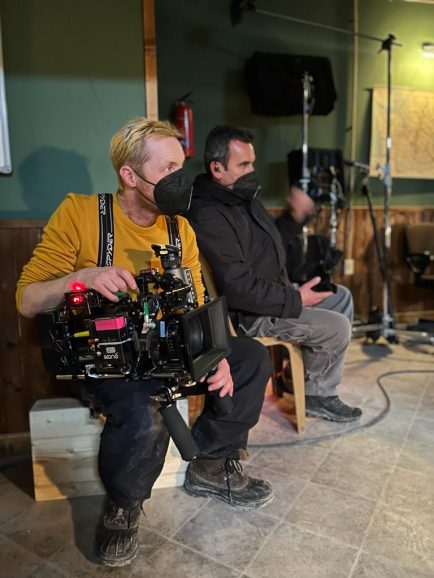 Tabby's tale
Central to the premise of Jericho Ridge is BAFTA nominee Nikki Amuka-Bird, who plays county sheriff Tabby during one tempestuous night in smalltown America. On his and Gilbey's approach to capturing Tabby's story, O'Brien explains: "The film is a very direct and literal story- there's nothing impressionistic or ambiguous about it and so the most important thing was to stay with our heroine Tabby. She anchors the whole film. It's primarily about her desperate attempt to survive. So, we kept our approach simple.
"Conrad Hall [ASC] was asked how he chose shots and he said 'point the camera at the story'. It's a simple mantra but it was exactly what we did. More than anything, we wanted to deliver a movie that motored along with clarity and excitement."
A key challenge for O'Brien would shooting in so much darkness, due to its nighttime setting. "On top of that we needed to be able to shoot in all directions and move quickly," the DP adds. "I persuaded Will that maybe one or two desk lights would remain on and that at least then there would be some motivation for the light. Because both money and time were tight, we worked with a small package of LEDs inside and being a build, we could drill holes wherever we needed to, so Costa and his team could always get the light where we needed it."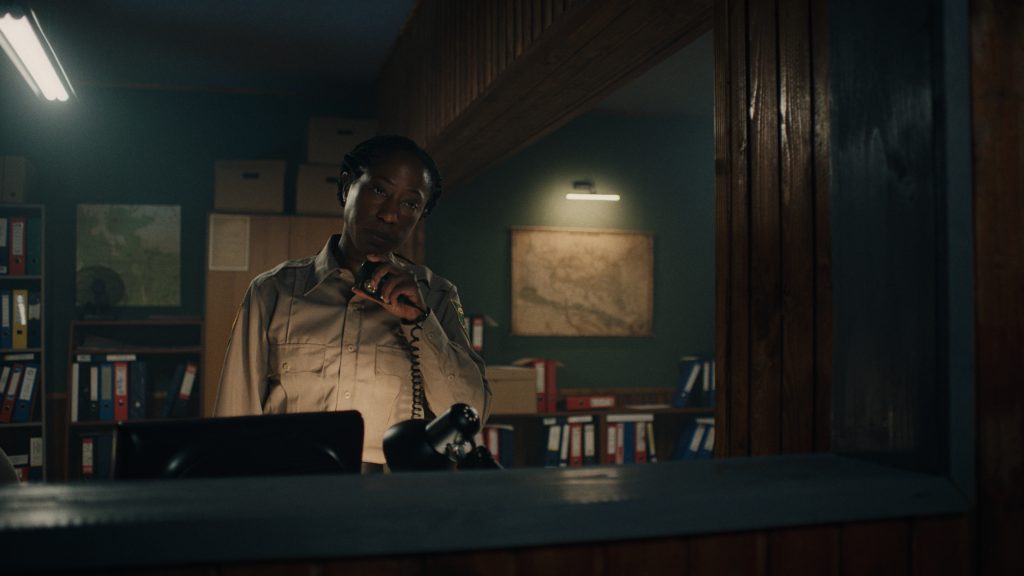 O'Brien unleashed his lighting creativity in a scene involving a tense shootout in a corridor. "I talked Will into doing something I saw Mikael Salomon [ASC DFF] do on The Abyss and Backdraft: We had one of our fluorescent lights get shot so that it fell into frame but stayed lit. That way it swung about and gave us animation in the frame as the light constantly shifted."
An interesting aspect of working in Kosovo was the different process when working with a rental house – in this case Ikone in Pristina. "The camera and lenses had to go back to the rental house every night and be returned to us before call time every day," the cinematographer recalls. "It added more hours to the 2nd AC's day, which I didn't like. On day two the key broke in the lock of the safe room and the whole production had to wait three hours while we waited for a locksmith…"
Finding a suitable dolly that O'Brien felt comfortable with was another stumbling block. "First, we had a panther with a central column and a 'snake arm'," he recalls. "I was willing to give it a go, but it really wasn't the right tool. Our producer spent a long time trying to get us something more suitable in the region and eventually he brought in a Scorpio dolly from Turkey. It was alright until the wheel fell off one day… But we struggled through thanks to our grip Zarko Dudic. The lesson for me was, panther, snake or scorpio – being named after a dangerous animal is no guarantee of quality!"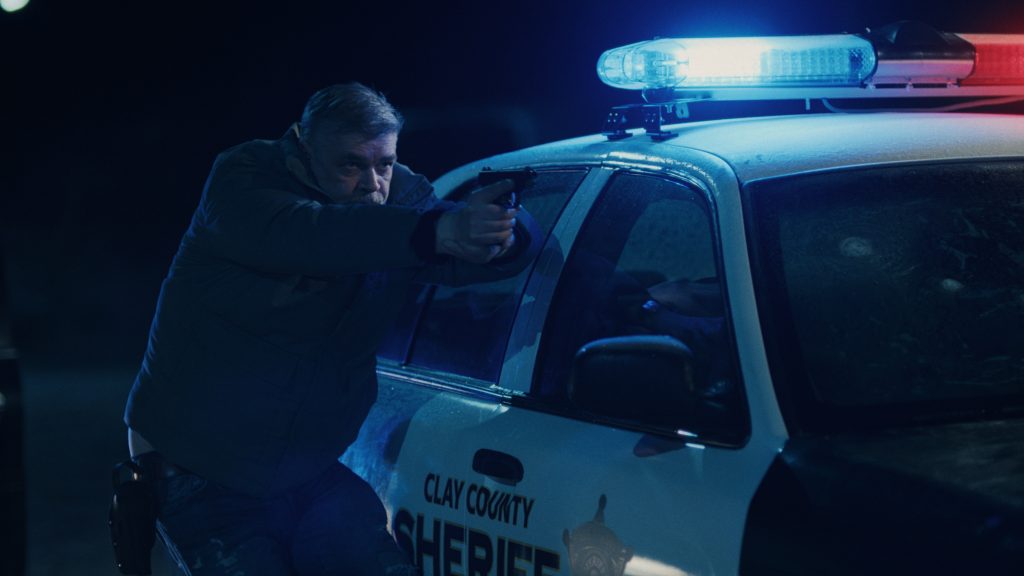 Dark and stormy
The grade was undertaken by Cheat's Jack McGinity. "I was worried that given the speed and conditions we shot the film under, I'd get to the grade and find a confused mess but it all more or less fell together, and Jack did a great job of patching up the holes and polishing the rest," says O'Brien. "He understood the look immediately and delivered something beautiful."
"Ruairí was an absolute pleasure to work with, and he had done a great job on set," adds McGinity. "After the look was set, we were very surgical about making sure we had complete consistency while still playing about with the film. We also had some fun through the medium of shaping various scenes to try and push Ruairí's intent wherever we could. It was great spending time with Ruairí and Will in the suite and when grading we managed to find time to eat some seriously good food too!"
Despite the challenges of filming, O'Brien enjoyed bringing Gilbey's vision to life. His editing background came in handy, the DP notes: He wasn't prescriptive about the shots but could often say what he did and didn't need. He was so clear about it that when they cut the film there were only six shots that didn't get used!"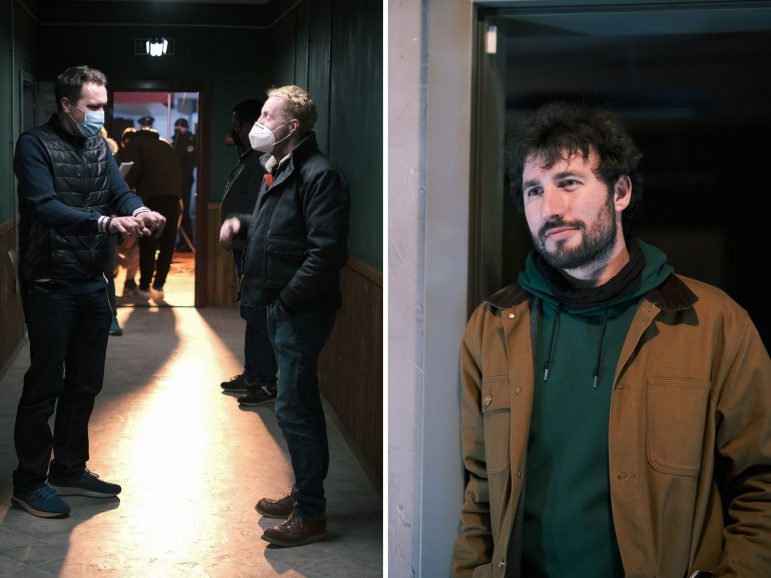 He also stresses how important producer Ascott's role and Kosovan experience were to the success of the shoot. "We had plenty of problems to solve and tricky challenges and Harvey was the engine that just kept the train hurtling forward. We lost a location permit, we had two generators go down in one night, we lost a day due to cast illness, but no matter what happened, Harvey was completely calm and supportive.
Gilbey adds: "I think the two things I'm most proud of are the actors' performances and the cinematography. I couldn't have asked for a better DP than Ruairi and I think he elevated the film so much with his talent and hard work. He managed to achieve so much with so little and constantly came up with great, creative ideas on set. We didn't have a lot of money or a lot of days to shoot the film so constantly had to find creative solutions to the problems our shoot threw in our way."
The DP summarises the experience perfectly: "The work was hard but there was never a cross word spoken on set. Although it was very pressured and miserably cold, we laughed every day."
Jericho Ridge is set to be released in early 2024 in the UK.