Double Feature

Rachel Morrison ASC / Black Panther  & Mudbound
Double Feature

Rachel Morrison ASC / Black Panther  & Mudbound
Listed as a cinematic talent to watch out for by Variety in 2013, Rachel Morrison ASC became the first female cinematographer to be nominated for both Oscar and ASC Awards in regards to her contribution to Mudbound, and has entered into the realm of Hollywood blockbusters with the release of Black Panther.
Becoming a cinematographer was not an accident for the native of Cambridge, Massachusetts. "I got interested in movies around seventh and eighth grade, specifically into the cinema there was back then," notes Morrison, who double majored in photography and film at NYU. "I loved stills photography but wasn't affected as much by a single image than by a film one when it worked. That was the point when I started inkling towards cinematography as a career rather than photography."
After making her feature film debut with Palo Alto, CA (2007) and graduating from the American Film Institute, Morrison detoured back to reality-TV with The Hills before finally pursuing her real ambition – narrative filmmaking.
Morrison has never looked back, lensing Sound Of My Voice, Little Accidents, Cake and Dope. She unexpectedly found herself in the media spotlight with the American Society of Cinematographers and Academy of Motion Picture Arts and Sciences honouring her with award nominations for Mudbound. "I realised how momentous this was. Hopefully, getting that visibility will be a call for women to follow this path. It's funny, us cinematographers tend to be the silent contributor."
Unlike previous Sundance Film Festivals, the female trailblazer served as a member of the US dramatic jury alongside Octavia Spencer, Jada Pinkett Smith, Michael Stuhlbarg and Joe Swanberg. "Blaze directed by Ethan Hawke was not necessarily my favourite but the cinematography was interesting. It was ethereal and dream-like. Across the board there were quite a number of films that I felt were of high-production value and well-shot on a budget. It was nice to see."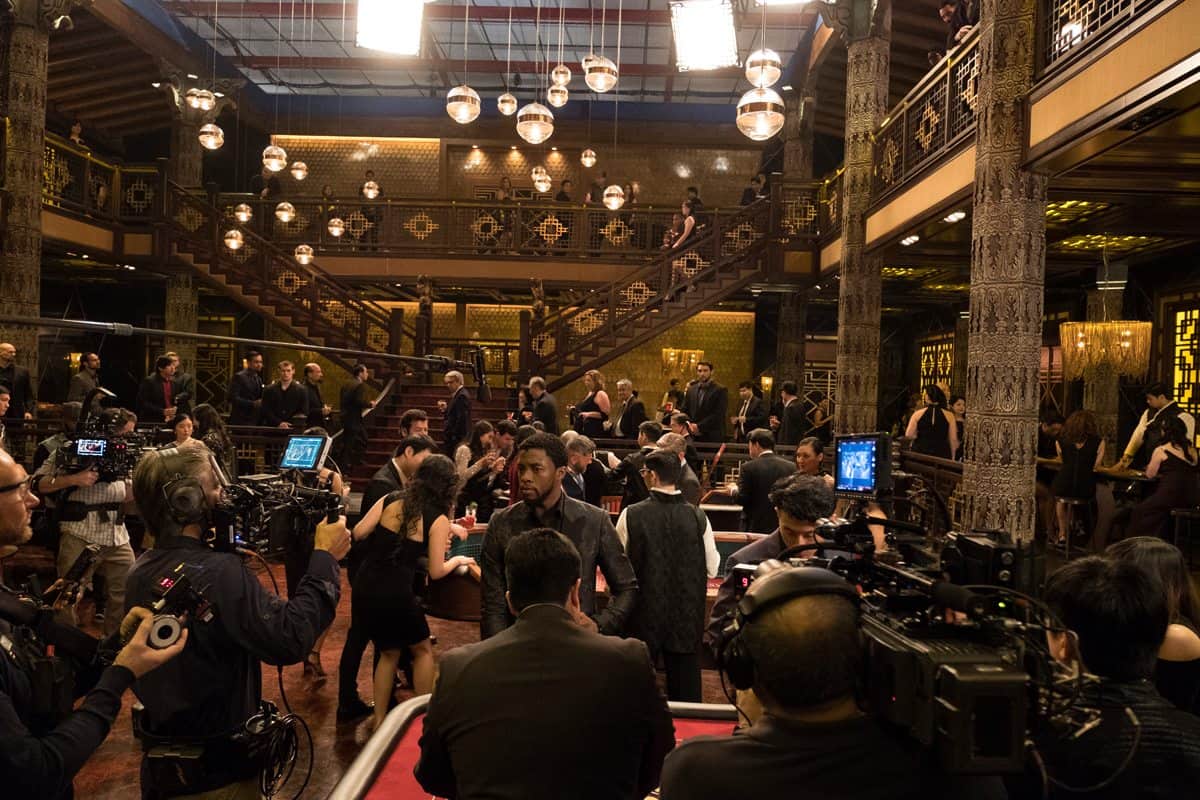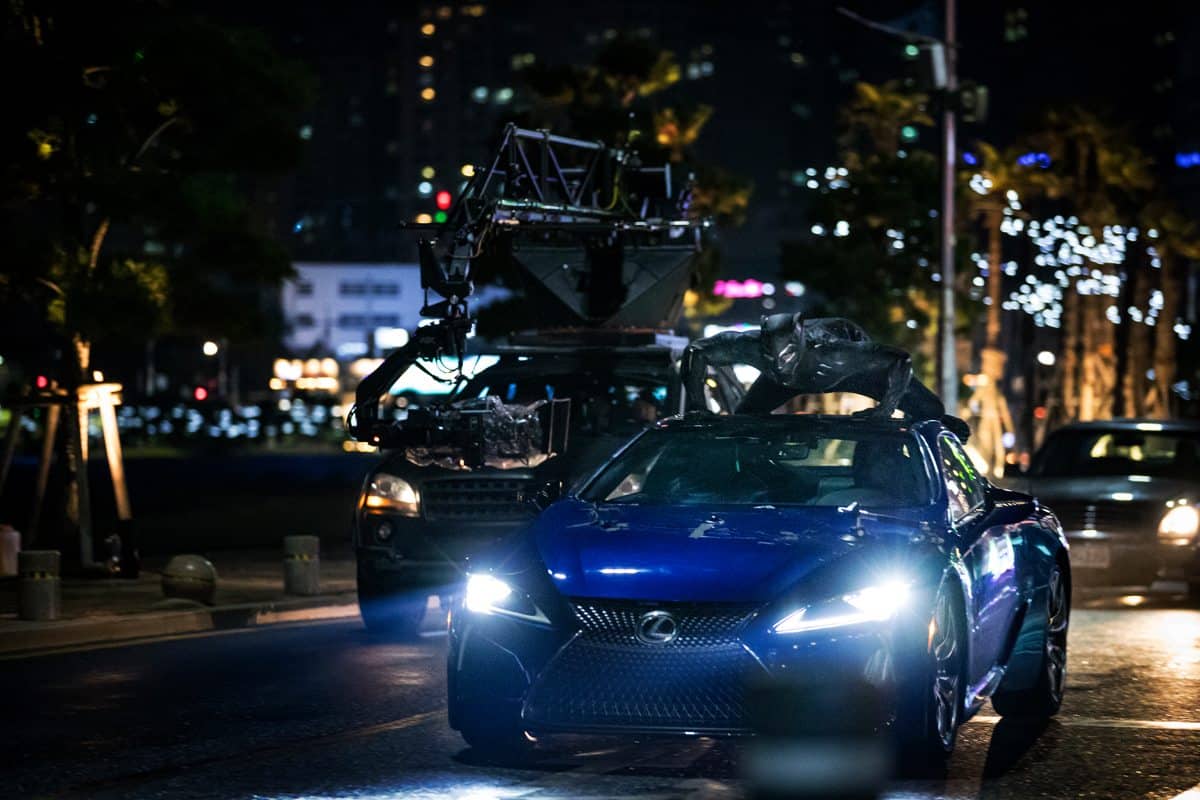 Behind The Scenes on Black Panther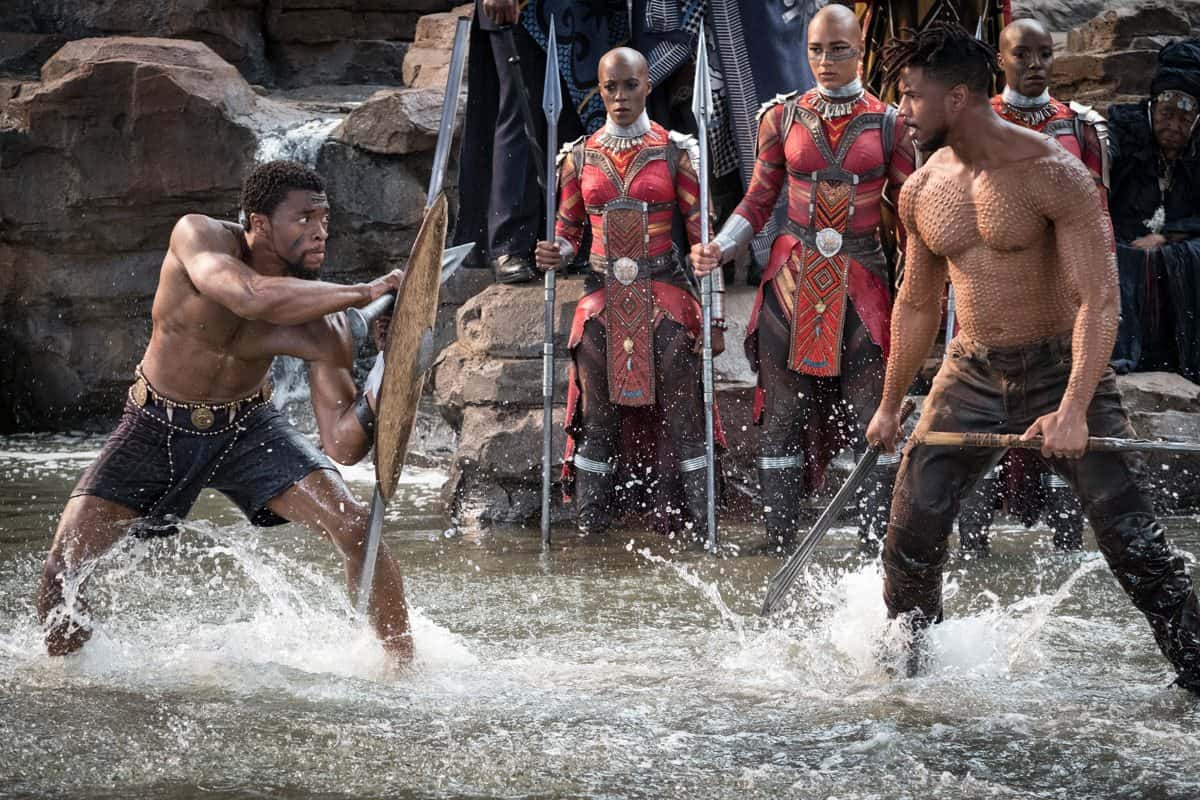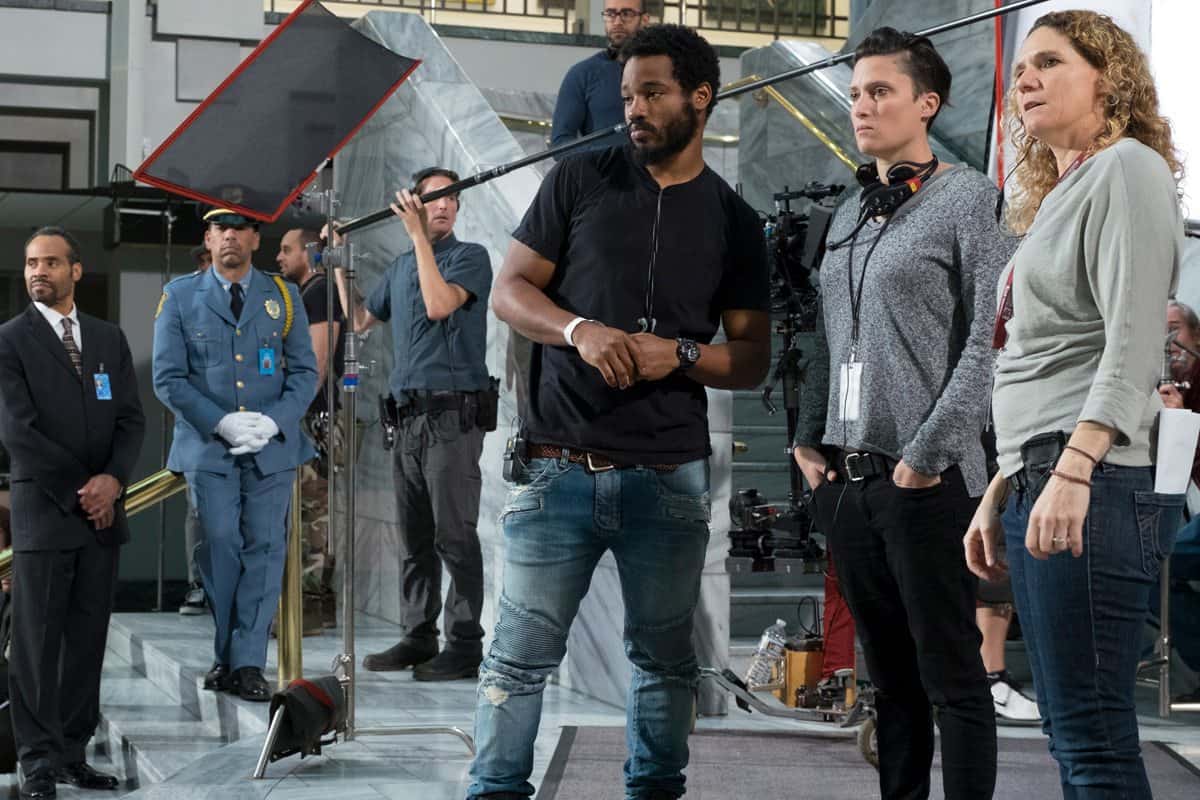 While attending Sundance, Morrison took the time to discuss Mudbound, the source of her awards attention. The adaptation of the novel by Hillary Jordan directed by Dee Rees (Pariah) revolves around two World War II soldiers adjusting to civilian life and racial tensions in rural Mississippi. The other topic of conversation was the cinematographer reuniting with Fruitvale Station filmmaker Ryan Coogler to bring the solo outing of Black Panther to the big screen for Marvel Studios. Chadwick Boseman reprises his role as T'Challa who faces a threat of being overthrown as the King of Wakanda, a technically advanced and secretive African nation.
"From a visual standpoint the aesthetics were different. Mudbound was predominately Anamorphic and really old glass. Black Panther was spherical, and flat sharp glass. Mudbound was a relatively small crew and had a tiny budget for what we were trying to achieve. I knew everybody's name within two days. Black Panther was massive. I had more rigging grips on the film than I did for an entire crew on Mudbound."
As directors, Dee Rees and Ryan Coogler have similarities and differences. "The biggest similarity is that they both like to be on set with a handheld monitor watching the performances rather than checking the cinematography," notes Morrison. "Ryan took the time early-on to learn focal length and what he responds to. Ryan articulates in a clear technical way what he's looking for. Dee is much more specific with the photography. We compile shoot listing separately and together. Dee has a clear idea of the shot that she wants but would never tell me what lens I should shoot it at. Ryan is more collaborative when it comes to what the shot is but knows that he wants it to be on a 27mm lens."
Storyboards tend to be restrictive. "The shot list tells you what is needed," states Morrison. "It's a guiding map but is not limiting in any way with the filmmaking. Storyboards are often drawn by storyboard artists who probably haven't read the whole script. Everything is a crane shot moving in for no apparent reason. Starting on location with a specific shot in mind ties you to something which isn't necessarily relevant on the day. Even on Black Panther, Ryan might have a blocking in mind going into it but once you start working with the actors that does change. Obviously with action sequences it's different; we were more attuned to the previs or storyboards. We didn't do a ton of storyboards on Black Panther. We did do all of the action sequences but even with that we used it as a guideline."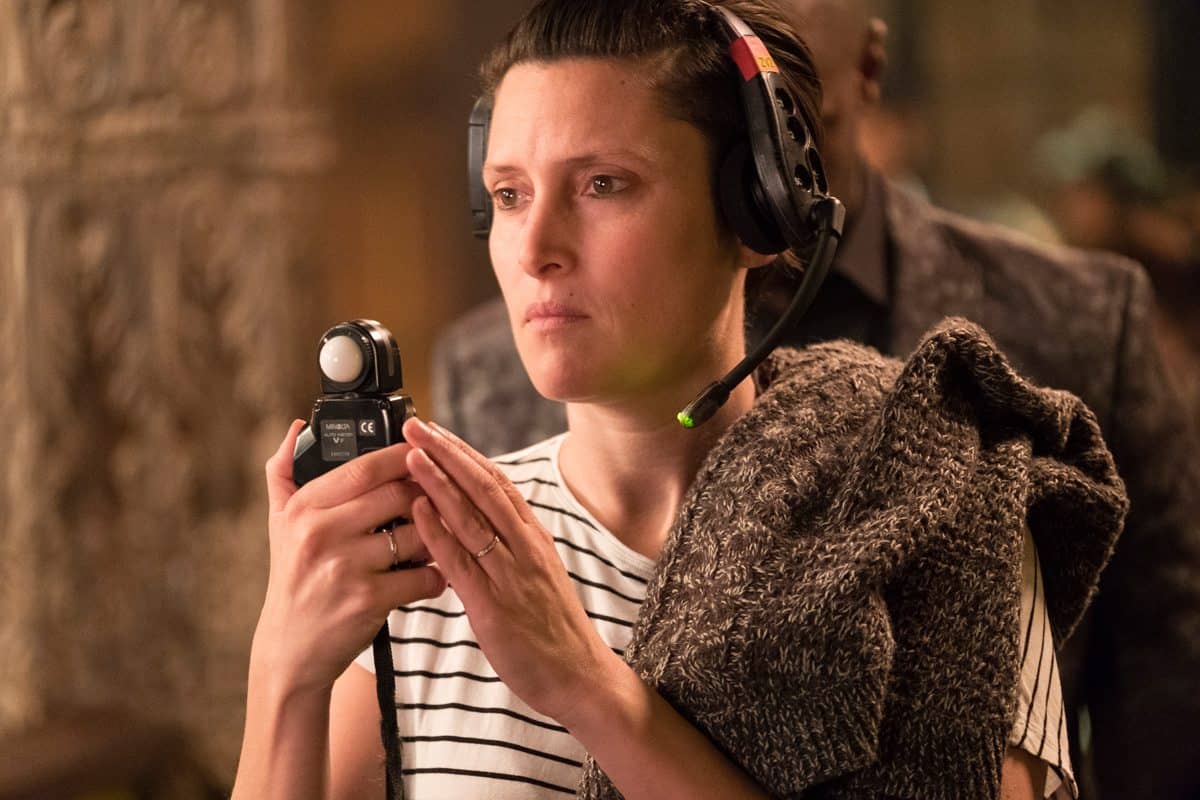 Still photography, paintings and sculptures were used as visual references for Mudbound while The Godfather, A Prophet and the Alex Atala episode of Chef's Table were an inspiration for Black Panther. "For Mudbound, I was after some of the work from Gordon Parks: Segregation Story which was actually in 1950s instead of post-World War II," remarks Morrison. "It felt period and was not that generic, washed-out look that is so trendy and popular these days. I wanted to retain the rich blacks. I always try to do as much in-camera so that the DI is not reinventing the wheel but more finessing it. That was true for both films. Black Panther [being based on a comic book] was much more saturated."
The grading took place at Technicolor under the direction of colourist Maxine Gervais. "Once they brought in the visual effects there was a need for balancing some things out in the DI to blend the real and visual effects elements. Mudbound was more extensive in the DI. Joe Gawler [at Harbor Picture Company] is a genius and that was the first opportunity I had to work with him; he finessed what we were already doing by giving more warmth to the highlights and richness to the blacks."
Delays in production resulted in the 28 days of principal photography for Mudbound taking place in July, rather than January, in Louisiana with four weeks spent in prep. The scheduling shift made it difficult to find wide open fields.
"They were thinking of shooting in a cow pasture," notes Morrison. "It wasn't at all what I had been expecting. David J. Bomba [production designer] and I encouraged Dee to look further to see if we could find something that was better for what we were doing.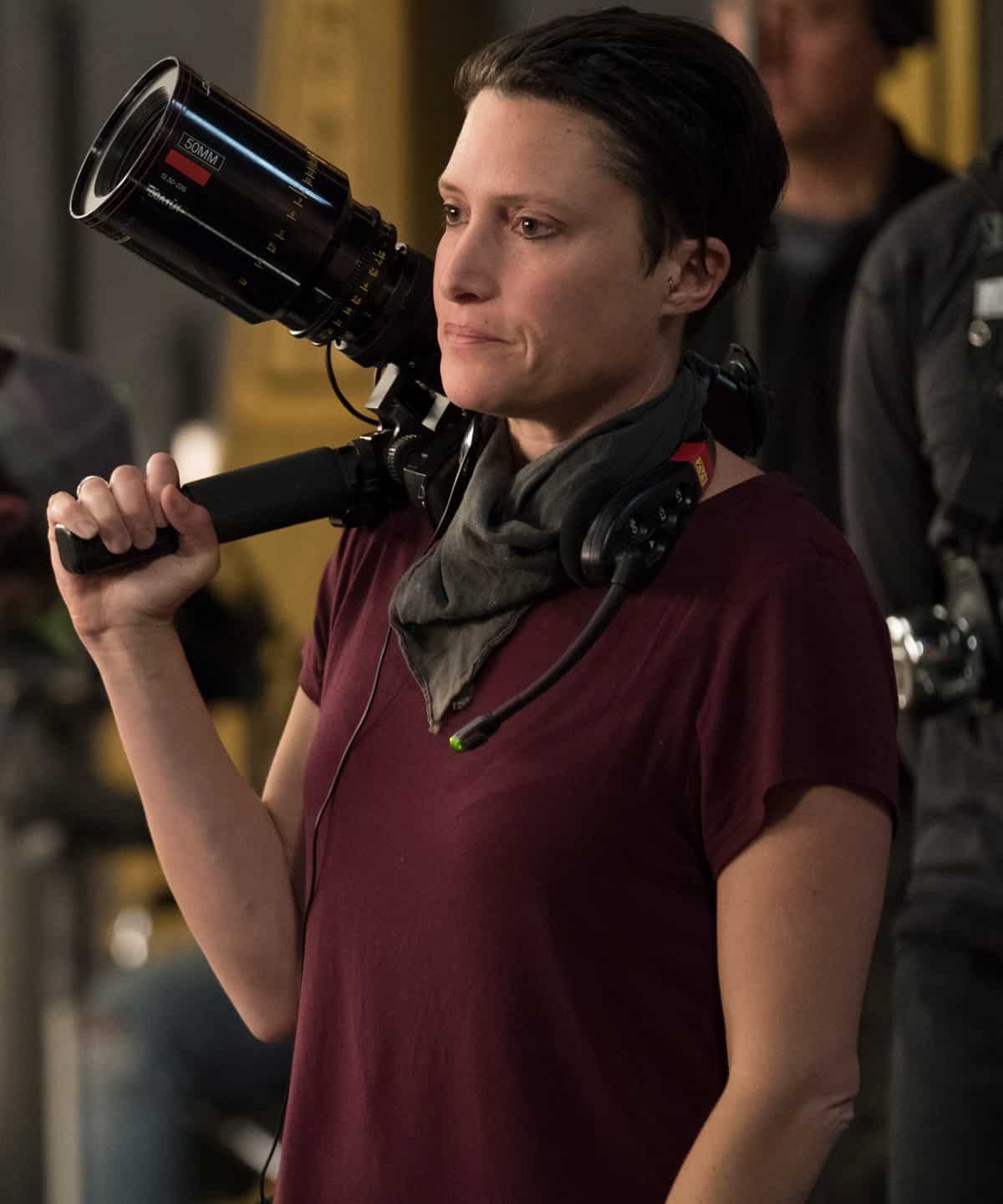 "Mudbound  was a relatively small crew and had a tiny budget for what we were trying to achieve. I knew everybody's name within two days.
Black Panther  was massive. I had more rigging grips on the film than I did for an entire crew on Mudbound."
- Rachel Morrison ASC
Another option was discovered with enough time before a new crop was going to be planted. "The other thing was it was supposed to be cotton. There wasn't any cotton in that part of Louisiana where we were shooting. We were also trying to find fields where when you looked left or right you wouldn't see sugarcane." Weather was a major adversary. "It would rain when we didn't need rain and be sunny when we did. Continuity was impossible. You'll film a scene in full sun and within forty-five minutes you won't be able to find it through the clouds. Ten minutes later it's pouring. Then it's sunny again. But also, it was 100 degrees with 100 percent humidity. The heat was so brutal that we had to shift some of our day schedule to night because people were dropping like flies."
Ten weeks of prep and 73 days of principal photography were spent on Black Panther. "We had scouted and originally planned to shoot much of the film in Africa but for a number of reasons logistically that didn't work for Marvel," explains Morrison. "As we tried to map out the schedule, the plan was to do two weeks in Africa, ten days in South Korea, and the rest in Atlanta. Then little-by-little the scenes that were going to be shot in Africa were shifted to Atlanta. That was a hard compromise for Ryan, Hannah Beachler [production designer] and me. Even a film that big has a breaking point when it comes to budget." A critical part of the production was the creation of the African nation of Wakanda. "That was a lot of back and forth between Ryan and Hannah early on. How futuristic is it? They also didn't want it to be unrecognizably African. It was finding that balance. Even though Wakandans have all this tech they still prefer to walk barefoot in the street at times."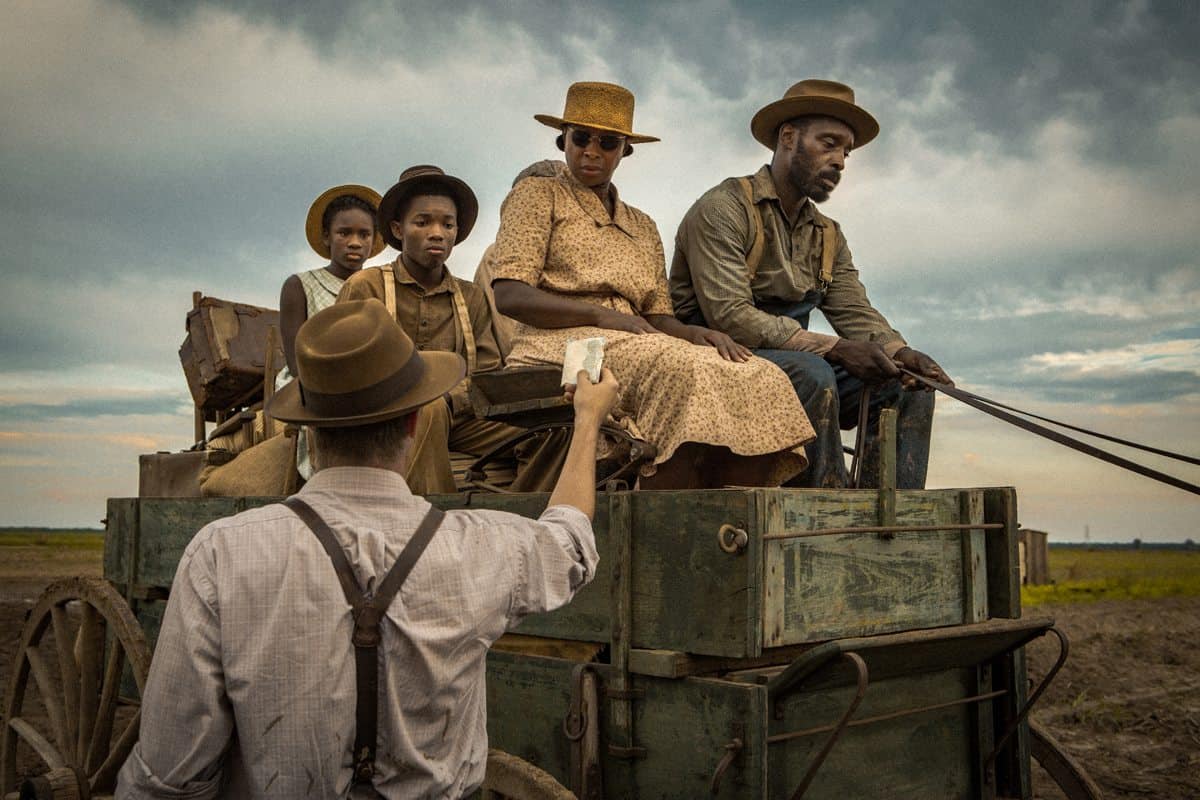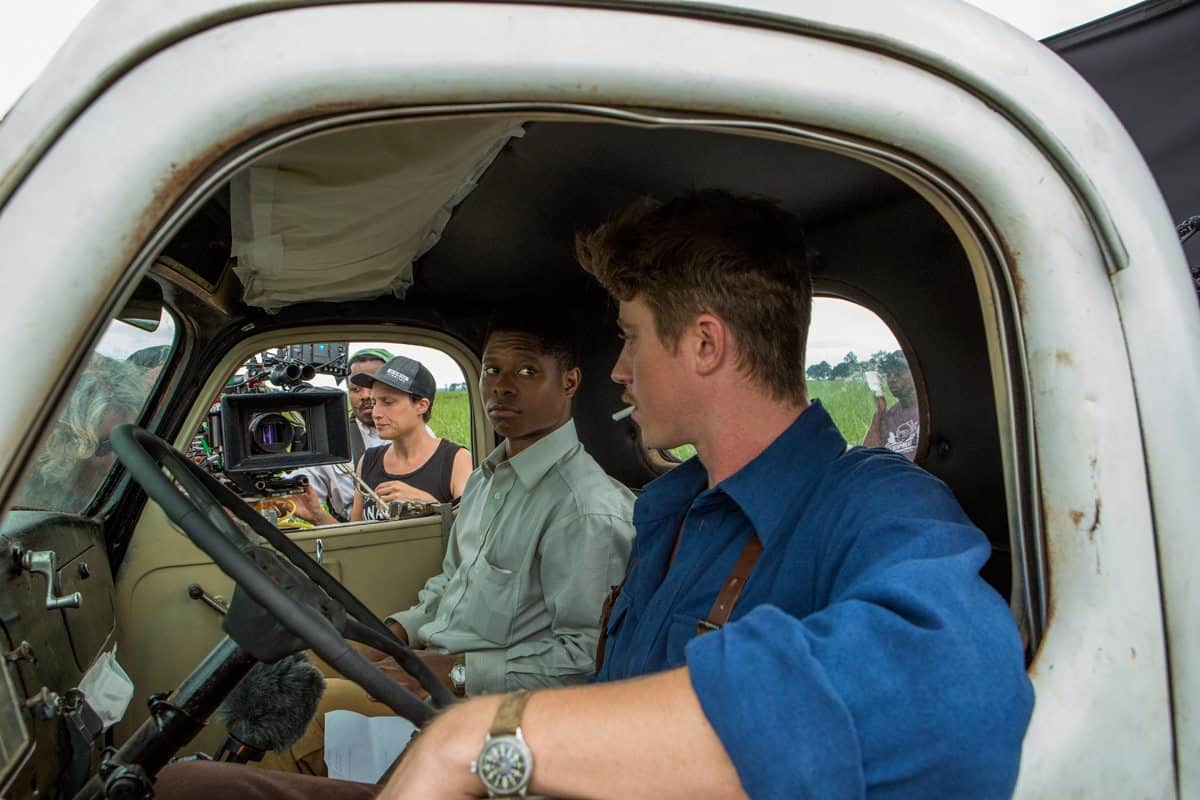 Behind The Scenes on Mudbound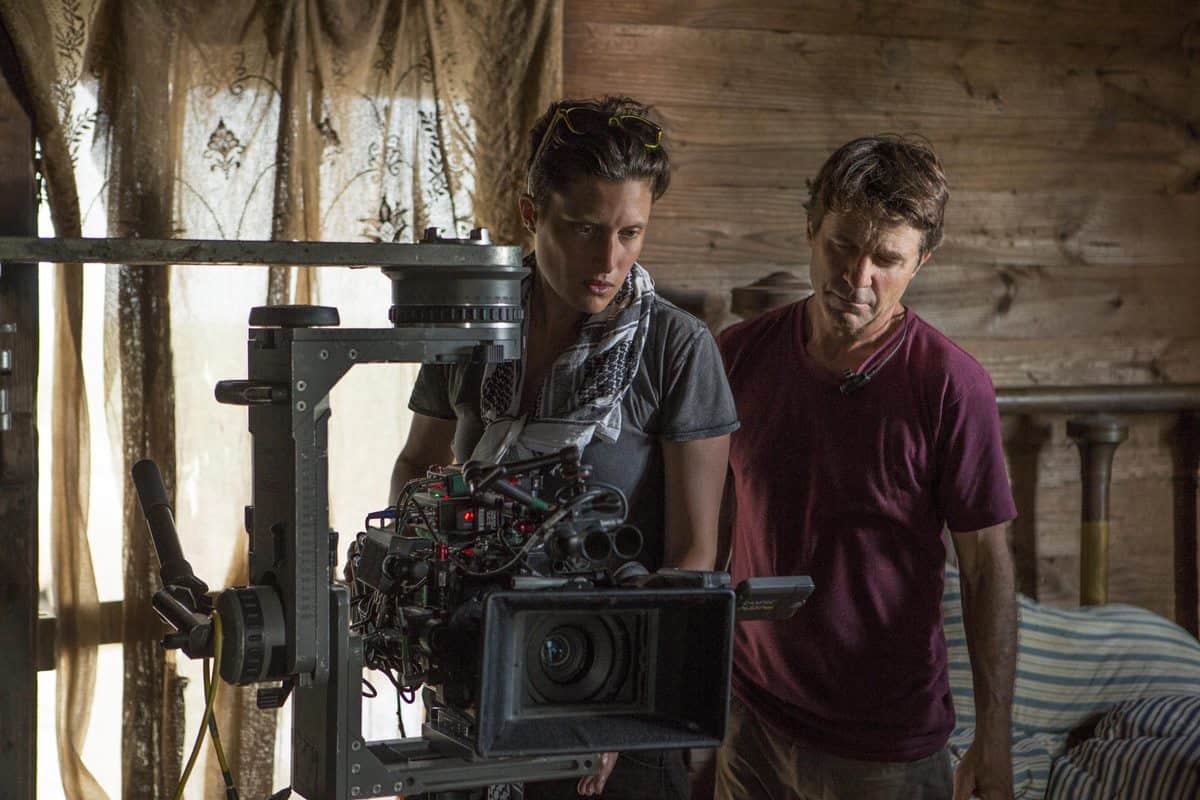 Mudbound was much more a race to the finish out of sheer necessity," notes Morrison. "Dee is clear in regards to what she wants. Once Dee has it she moves on. Ryan likes to have options in the editing room. He'd tried anything until somebody told him it was time to move on. Ryan often ends up with more takes." There was no studio work on Mudbound and hardly any visual effects; however, Black Panther had a huge amount of sets and blue screen. "It's a mind melt [dealing with visual effects]. I've done so much in-camera for my entire career. There's something satisfying about looking through a lens and seeing exactly what the image is going to be. It definitely took an adjustment period for me to be lighting a firelit scene with no actual fire and having blue screen in the background which is the opposite colour of what fire looks like. It required a reset in how you approached things. You have to get past the fact that you're not seeing what the final product is in-camera."
"Mudbound was the Alexa Mini which was mainly used because we were in tiny locations so the extra six inches in the back of the camera was an asset," states Morrison. "Also, the internal ND is the best thing that has happened to the Alexa." The predominate lenses were the Panavision C and D Series Anamorphics from the 1960s and 1970s; other lenses supplied by Panavision Atlanta were T and E Series Anamorphics, and PVintage. "I also shot spherical with Panavision Ultra and Super Speeds. We tended toward normal and long lenses as Dee doesn't like wide lenses as much. The lighting was traditional tungsten and HMIs with a few LEDs in the mix. It wasn't a ton of LED lighting." The ARRI Alexa XT was the camera of choice for Black Panther combined with Panavision Primo Primes and Primo Zoom lenses. "I pushed hard for Anamorphics, but the visual effects department preferred spherical, and Ryan is so accustomed to the spherical look and focal length. The lenses tended to be wide to normal. We didn't do a ton of long lenses. Ryan clearly loves the 27mm, 30mm and 35mm; about 50 to 60 percent of the film was shot with those three lenses." The lighting was mainly LEDs along with a few tungsten and HMIs. "We had more SkyPanels in a single set on Black Panther than I had for all of Mudbound."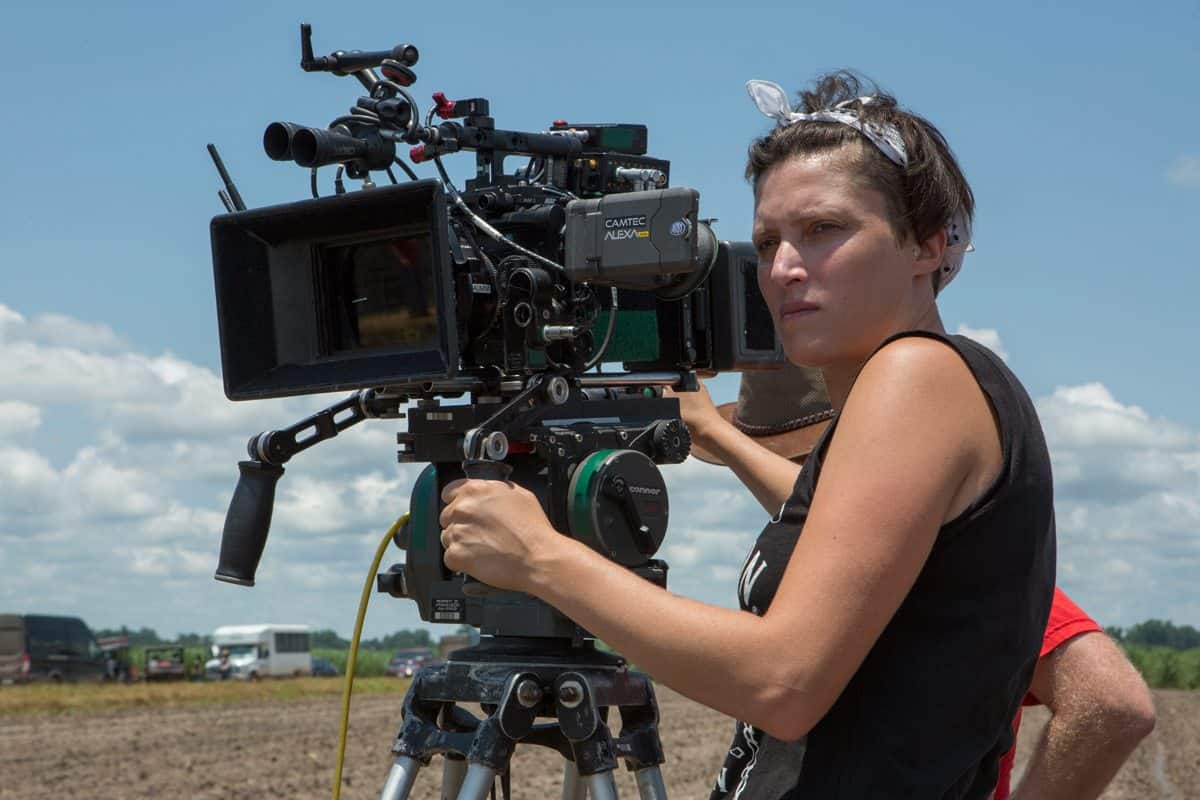 Both Mudbound and Black Panther were shot ARRIRAW open gate 4:3 with the aspect ratio being 2:39:1. "We were predominately using the card on Mudbound, and a combination of card and Codex on Black Panther," reveals Morrison. "The biggest challenge on Mudbound was the lack of time and the elements. Trying to make that movie in 28 days when it should have had 50 was not easy. The weather kicked our asses day in and day out. On Black Panther the challenge was not getting to see everything in-camera and having to imagine what the finish product would look like. Also, the management component with something as big as Black Panther; it's a whole different world where the DP is not just running around with a camera. It's managing other units."
There is no single sequence that stands out in Mudbound. "It's a visceral experience. I was grateful for people to see it in the theatre. Mudbound does have a feeling of the 1940s. There's a richness to it across the board. The car chase [in South Korea] is fun in Black Panther. That was the one scene that I didn't get to shoot. It was devastating. It was shot by the second unit. But who doesn't love a car chase through the streets of Asia?!"