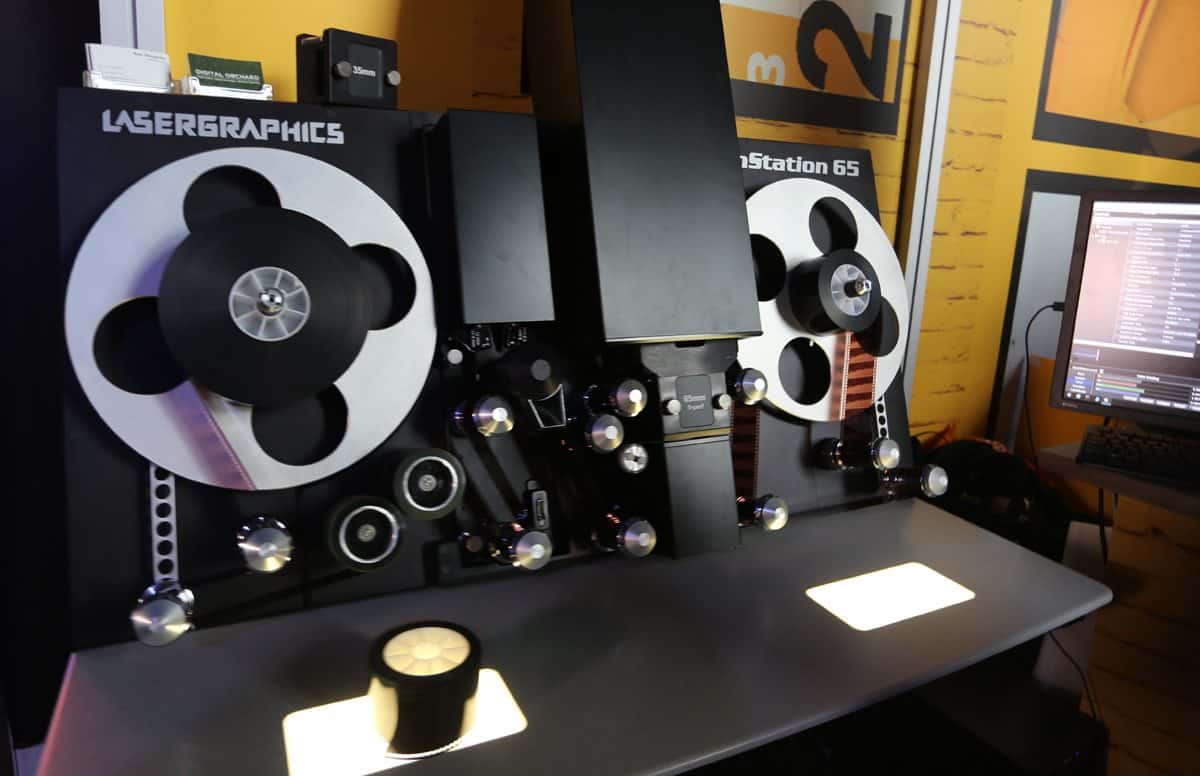 Film and digital workflow specialist, Digital Orchard, has brought high-speed 65mm film scanning to the UK with its new Lasergraphics ScanStation 65.
Custom-designed and manufactured for Digital Orchard by Lasergraphics in Irvine, California, the ScanStation 65 is currently the only scanner of its kind to produce optically pin-registered 65mm 5K scans at 15fps and 35mm at 30fps.
Dr. Stefan Demetrescu, CEO of Lasergraphics said "Cinematographers are rediscovering the artistic and technical superiority of photographic film and Lasergraphics is proud to bring 65mm film scanning into the 21st century with the ScanStation 65."
Digital Orchard can now provide a complete end-to-end solution that makes shooting on 65mm as accessible as any other format for all sizes of production, liberating creative decisions about format and look. By incorporating their expertise of effective digital workflows into a celluloid shoot, Digital Orchard will provide cinematographers and directors with rapid 5K dailies exactly as they would do on a digital shoot.
This new offering means that UK and European productions can now complete their full film dailies pipeline locally, substantially reducing transport costs and turnaround time with a unified operation for both film and digital shoots.