Sharp Shooter
Clapperboard / Peter Taylor Assoc BSC ACO GBCT SOC 
Sharp Shooter
Clapperboard / Peter Taylor Assoc BSC ACO GBCT SOC
Camera operator Peter Taylor is the son of the late, legendary cinematographer Gilbert Taylor BSC, who photographed many notable features including Star Wars (1977), Dr Strangelove (1964) and A Hard Day's Night (1964).
Peter Taylor was brought up in Borehamwood village and then Elstree before moving to Radlett at the age of twelve. After leaving school in Northwood he went to work for Samuelson's film services in Cricklewood, London, where he got a good grounding in the basics of camera equipment.
After eighteen months he started work on a freelance basis at Elstree Studios. "I started loading on TV material, including The Barron and The Avengers; an amazing show that was miles ahead of its time. It was shot on 35mm and each episode took around two weeks to shoot."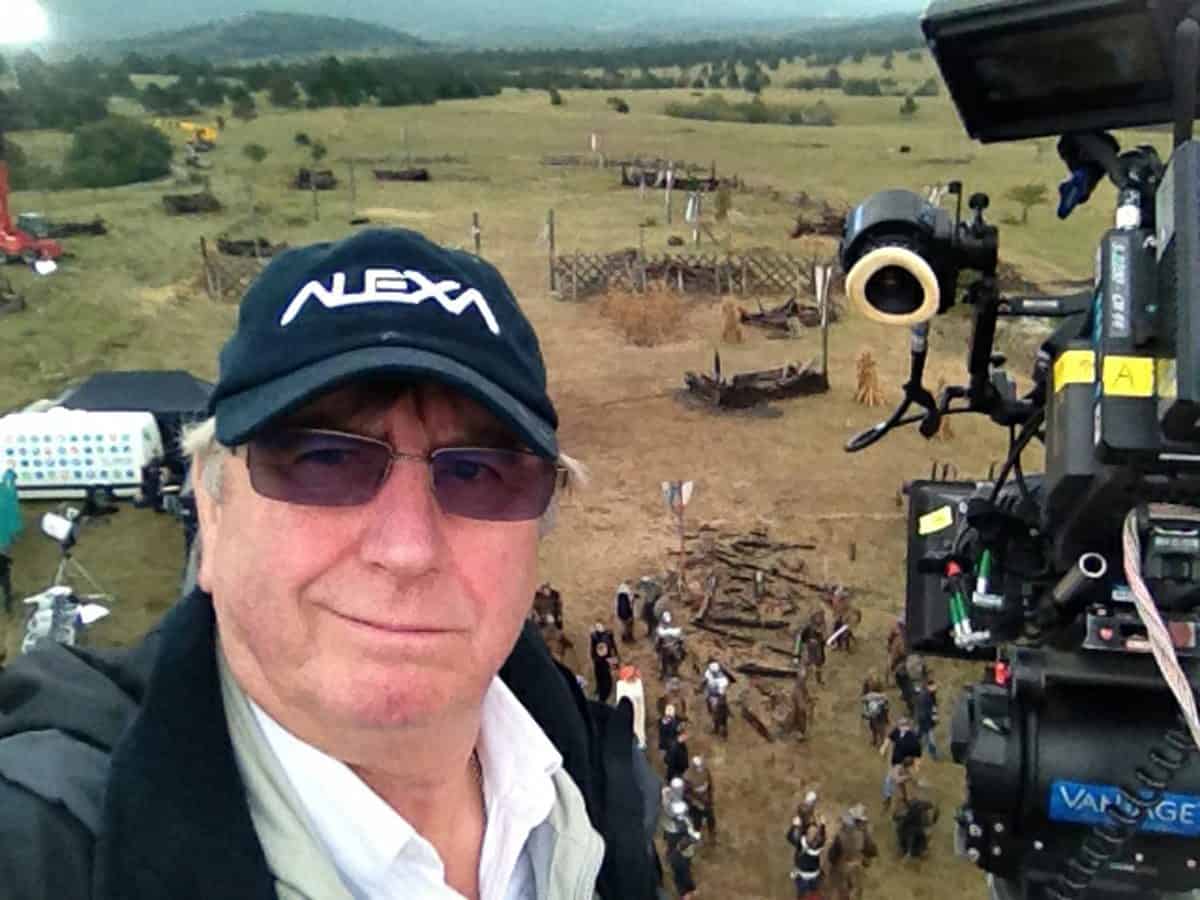 After a short period as a loader he went on to pull focus on a number of features, including Alfred Hitchcock's Frenzy (1972) with his father. Asked about working with Hitchcock he said, "It was a great honour to work with him. At that point he was getting on and would sometimes sit around and occasionally fall asleep, but he knew exactly what was going on. He would often tell funny stories."
After twelve years as a focus puller Taylor moved on to operating. He said, "When you start out you have to learn how to deal with people. As a focus puller you are in your own world. As an operator you are more the mouthpiece for the camera. You have to learn quickly how to talk to actors and directors. The only way you can do that is to go in at the deep end and do your best."
Asked about working on Gravity (2013, DP Emmanuel Lubezki AMC ASC) he replied, "Apart from the Soyuz and Shunza capsules scenes, which were live sets, the whole movie had been predetermined by a comprehensive pre-vis created during the pre-production period. My task as the operator was primarily to co-ordinate the camera moves as per the final pre-vis.
"The complicated nature of many of the moves made that challenging. My laptop would be loaded with a particular pre-vis and that also contained all the information and co-ordinates that I needed to work out a move. I would then go off with my team and rehearse the shot with the stand-ins and puppeteers until we had nailed it down. Basically we would be ready to fine-tune and shoot the scene when it was scheduled."
On the 8th March 2014 Taylor received the Camera Operator Of The Year Award for Gravity from The Society of Camera Operators (SOC) in Los Angeles, followed later in the year by the ACO/BSC/GBCT Operators Award, also for Gravity. He said, "It is always nice to get an award, and Gravity was indeed a very tricky shoot. As usual it was down to good team work, and I share the award with the excellent grip, camera teams and other operators, who came in on the third axis."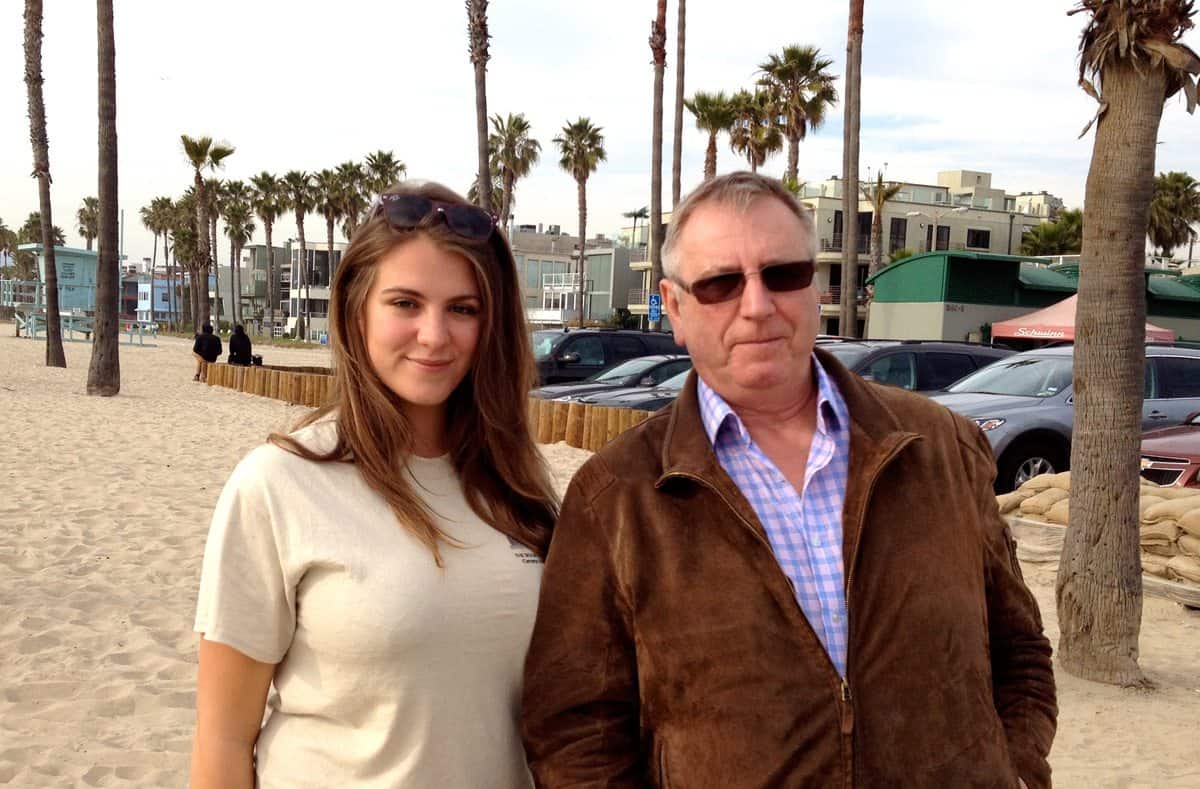 "As an operator you are more the mouthpiece for the camera. You have to learn quickly how to talk to actors and directors."
- Peter Taylor Assoc BSC ACO GBCT SCO 
Among his other awards are a brace of BSC/GBCT Operators Awards for Gladiator (2000, DP John Mathieson BSC) and Love Actually (2003, DP Michel Coulter BSC).
What was the best advice he was ever given? "I was doing a manual zoom for a lovely operator named James Bawden. Bawden said, 'Think through the lens,' which seemed odd at first. After a while it began to make sense. In other words be it a zoom, a focus pull, dolly track, crane move or whatever, don't just think of your input as going from A-to-B. Imagine what the camera is seeing and blend your move in with it. It is something that I say to young technicians I work with."
What advice would he give to new operators? "Always think how a scene might be best cut. What we do with the camera and where it is placed is very much like a pre-edit. The editor's choices come from our angles and what we give them. Always think how it might be cut and don't be afraid to make suggestions."
When asked about favourite pieces of kit he said an old Ronford Fluid 30 is his favourite head. Combine that with a slider and zoom control and he is happy to spend all day on the dance floor with lots of moves. "I also love working a remote on a crane," he added.
Would he like to move on to lighting? "I very much enjoy lighting and would dearly love to do more. I believe it is all too easy to get pigeon-holed in this country, which is a shame. With my overall experience as a filmmaker I would love to get involved with second units, either as a DP, director or both. The difficulty is getting the break. I get close now and again, but so far still waiting."
Taylor was asked about digital cinematography and his feelings about seeing film starting to disappear. "Like many technicians I will always be nostalgic for the magic of celluloid. However, from my point of view as an operator, I prefer working with digital. For most situations I don't like looking through the camera – I prefer an HD screen. I find I can be much more fluid and free with the cameras, without my head having to be glued to the eyepiece. A telescopic crane with a remote head has much more versatility than a ride on a crane. For me, anyway, the same principal applies to a camera dolly. My adage is: let the camera work around the operator, not the other way round."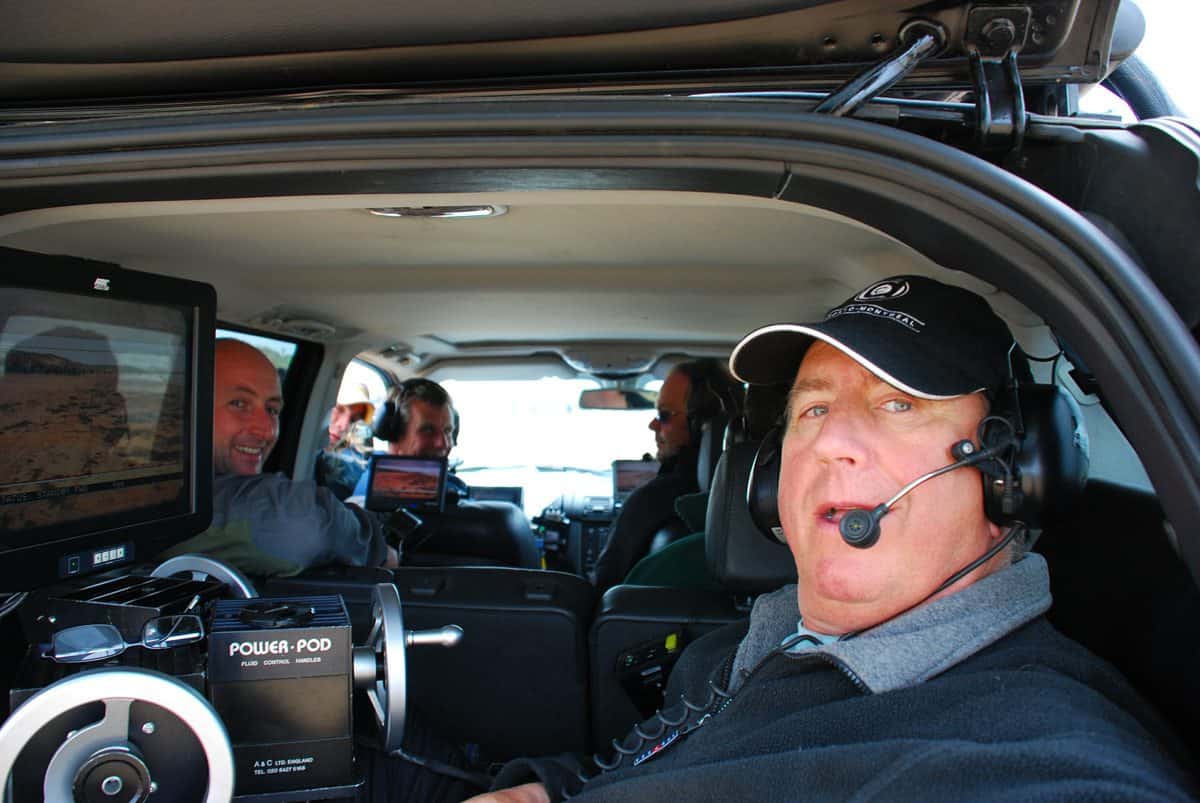 Asked about favourite films he has worked on, he said, "One of my favourite films is Richard Loncraine's Richard 111 (1995), beautifully lit by Peter Biziou BSC. It wasn't a big budget film but everyone pulled together to make it a very good movie. For very different reasons I would add Gladiator (2000, DP John Mathieson BSC), Gosford Park (2001, DP Andrew Dunn BSC), Phantom Of The Opera (2004, DP John Mathieson BSC) and Gravity. They have just about everything in shooting style, from hand-held to extreme slow moving moody close-ups, evolving roving moves and sweeping crane shots."
Does he prefer studio or location work? "Usually I would prefer being on location. Working for three months or more in a studio can be a bit tedious and it is always good and healthy to have a change of scene now and again."
Does he have any industry heroes? "There are many unsung heroes in this industry, too many to mention here. I would like to give a mention to all the teams that run the camera and grip equipment companies, that make sure our equipment is always kept up to such a high standard."
Would he like to direct? "I would love to direct, which is why I like to have as much input as I can get away with – that is what makes it all so satisfying. Unfortunately it's getting the break that is the hard bit."
Finally, he was asked if he had interests away from the set. "Yes, I do have some hobbies. I have a large collection of guitars that I love to play and a lovely old grand piano. I like to paint when I can motivate myself and I have always had a penchant for fast cars to blast the cobwebs away. Just been looking at a Caterham 7, always fancied one."