Smooth Operator
Clapperboard / David Worley ACO, GBCT
Smooth Operator
Clapperboard / David Worley ACO, GBCT
Camera operator David Worley, who won the 2012 operators' award for The Girl With The Dragon Tattoo on the BSC Operators' Night, was born in Watford and brought up in Rickmansworth. He finished his schooling at Watford Grammar School.
His first taste of working in production was with British Transport Films as a camera trainee. He remained with them for four years and then went to the BBC on a summer contract. He was offered a full-time position but preferred to go freelance. He worked on other TV material including documentaries. After this he became a loader on a feature called The Mini Mob, renamed The Mini Affair. He went on to focus pulling and eventually did his first job as a camera operator on the second unit of Raiders Of The Lost Ark with the late DP Paul Beeson BSC. He also did some work on the main unit, operating the B-camera. Worley went on to operate the B camera on the main unit of Indiana Jones And The Temple Of Doom with Douglas Slocombe BSC, the late Chic Waterson BSC and Robin Vidgeon BSC. Vidgeon said: "I have worked off and on with David over the years, and without doubt he is one of the best camera operators in the business. His attitude and skills on set make him a pleasure to work with."
He also operated on Douglas Slocombe's last film Indiana Jones And The Last Crusade with the late Mike Roberts. Slocombe said: "I was very happy to have David working alongside us, he completed a wonderful crew"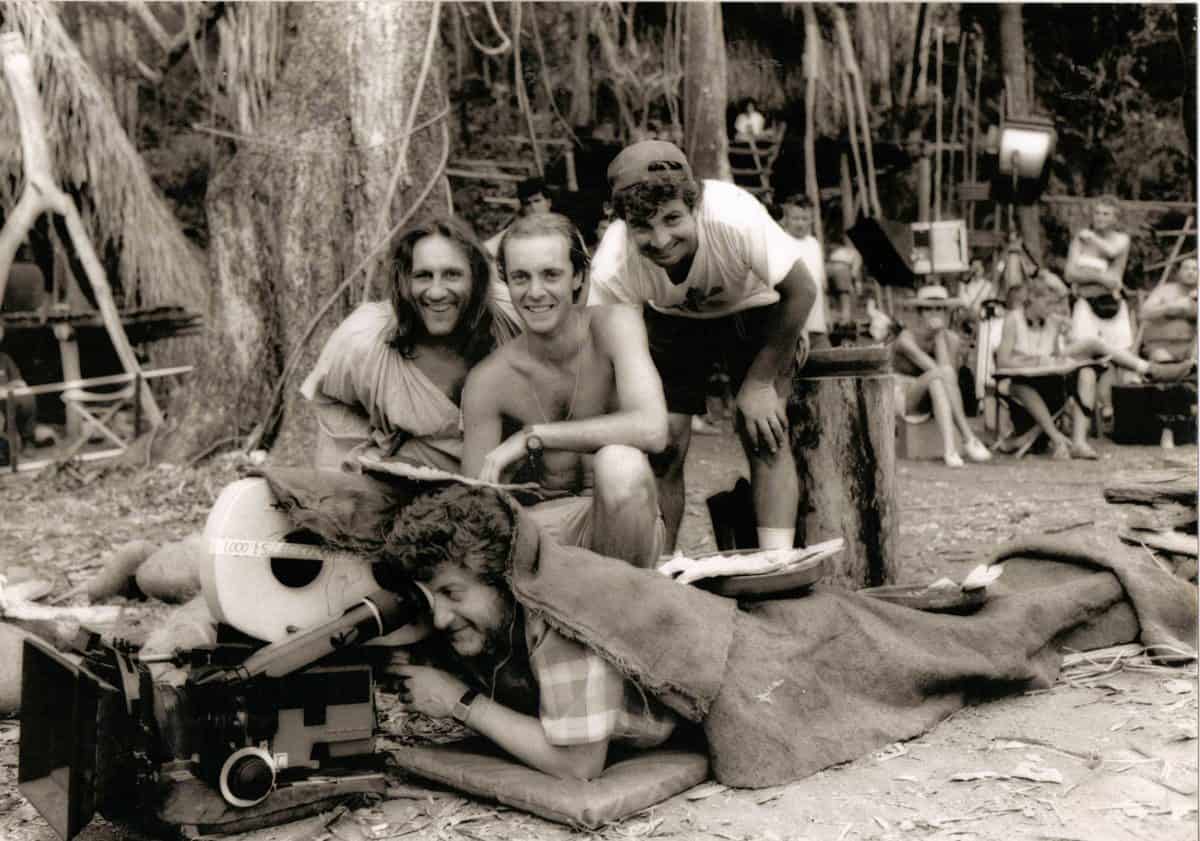 Asked what skills and knowledge are required to be a camera operator, Worley said: "You have to know the script, then you have to understand all about setting eye lines and screen direction lefts and rights. Also it is important to be a good communicator. For example, we may have a crowd scene and it is essential you work with the first assistant director to make sure the extras are not out of the screen area. Also to spot various other things such as hair being out of place.
"On the technical side you must know how to use any kind of head and any film or digital camera.
"Another really important things is to know crew members' names. You have to remember that making a film is a team effort and though the job on camera is important you're still only a cog in a big wheel. When you think about it, everybody's work is in the images that are being taken.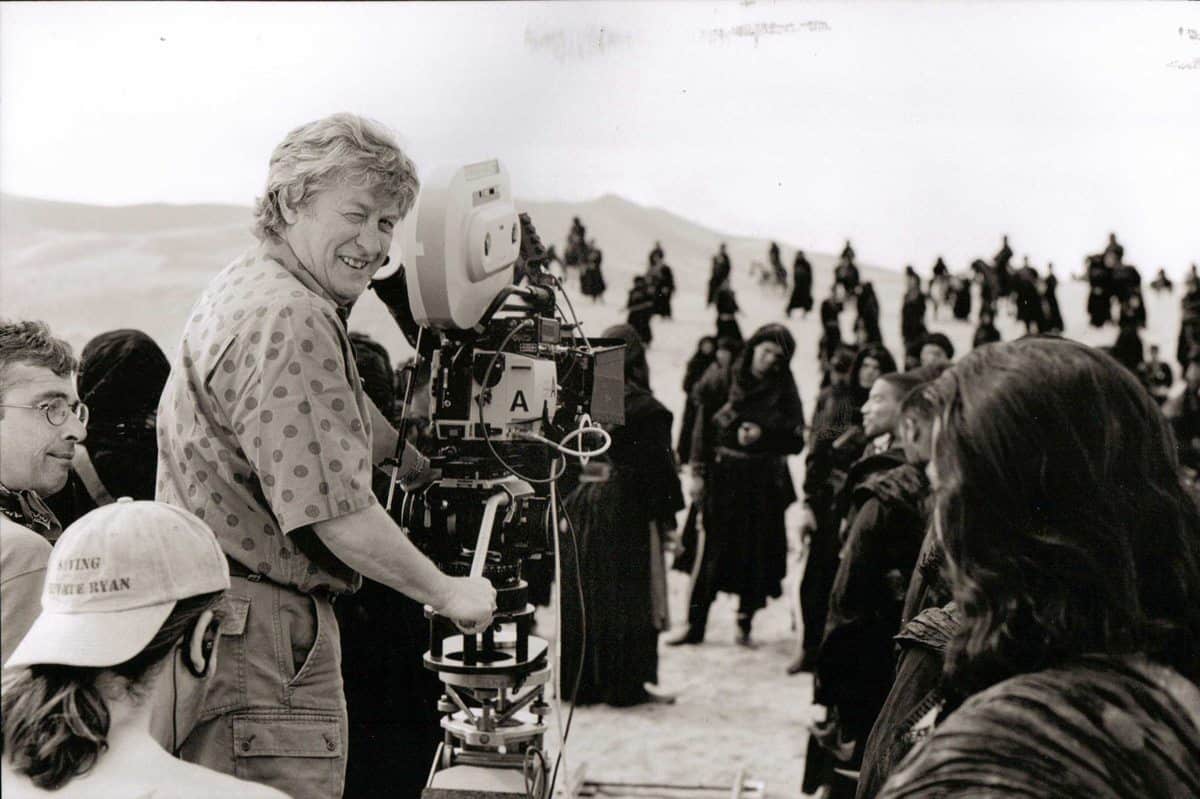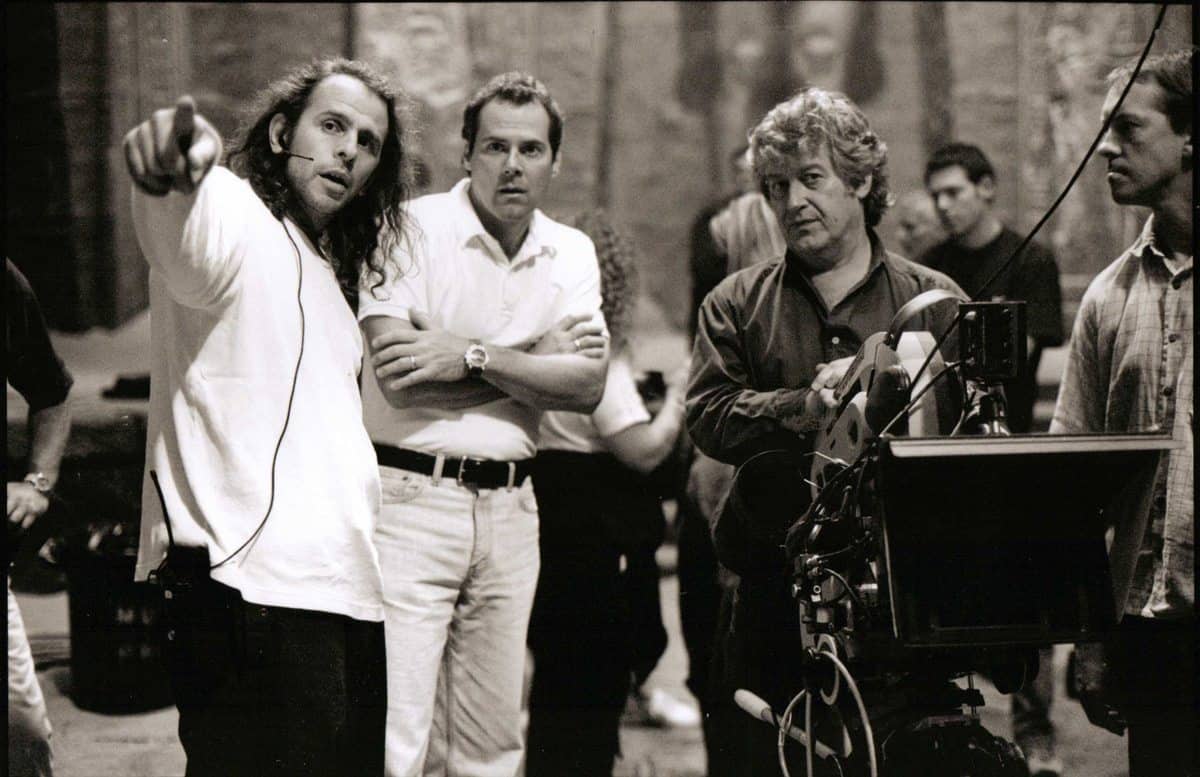 Asked what advice he would give to aspiring camera operators he said: "Know your script and be able to perform all the technical things and be a good communicator. Communication is important. Being on the camera a lot of people come up to you and ask questions. If you don't know the answer you can always point them to somebody that does. Also to be able to make constructive and creative suggestions, when called upon."
Worley said if he could only list five films on his CV they would be Raiders Of The Lost Ark because that was the first film he was involved with operating and he was working with Steven Spielberg and legendary 2nd unit director Mickey Moore. Then, Who Framed Roger Rabbit because for its day it was so innovative. Next is The World Is Not Enough, the only Bond film he was the main operator on all the way through. Number four is The Full Monty, with John De Borman BSC, one of the most successful British films. Finally, The Girl With The Dragon Tattoo. It was his first digtal shoot. He goes on to say, "On that I used the Red One, then the Red Epic camera with Master Prime lenses. It was preferred that I operate from an on-board monitor rather than the eyepiece. This initially took a bit of getting used to."
Did he find it difficult changing from film to digital? "No, of all the grades in the camera department, digital probably affects the operator the least. With digital being used on most productions you don't have dailies (rushes), so you don't have the chance to discuss shots in the viewing theatre with the editor."
When shooting film his favourite camera is the Platinum Panaflex. He also enjoys working with anamorphic (scope) lenses.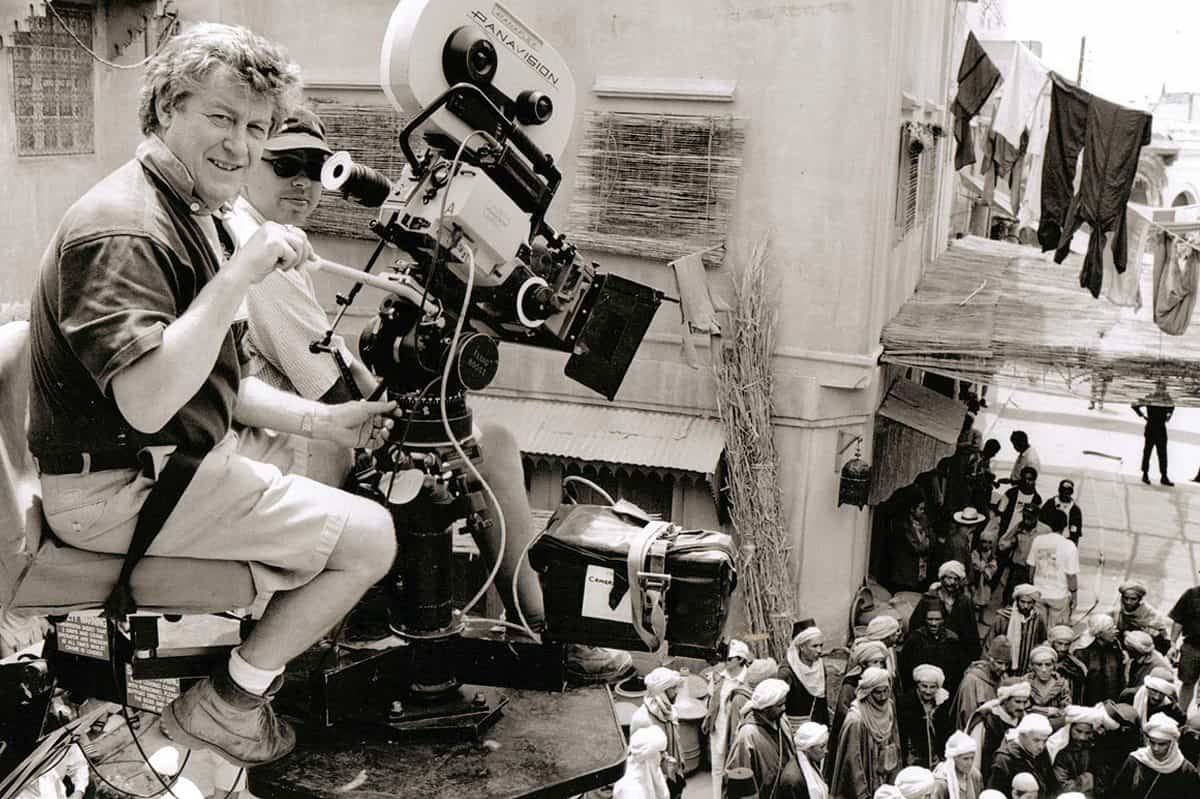 "Know your script and be able to perform all the technical things and be a good communicator. Communication is important. "
- David Worley ACO, GBCT, Associate BSC
Asked about challenges he has faced, he said: "Cliffhanger was a challenge because of the locations. We had to go into the Italian Dolomites and sometimes we would get there and within half an hour the weather would change and we would have to come back down again, which was difficult and often dangerous."
Worley has worked with a number of notable DPs, including Jack Hildyard BSC, Alex Thomson BSC, Phil Méheux BSC and Harvey Harrison BSC. "I've known David for many years, working with him when he was with the great Adrian Biddle BSC and I was shooting second unit for them," said Harrison. "Among other things David is professional, meticulous, artistic, technological and a bloody good bloke.
"In social terms, on pictures while in other countries it was imperative we found a bar that served Guinness. I would love to know how many miles we trudged around the world just to find that hostelry with the black gold."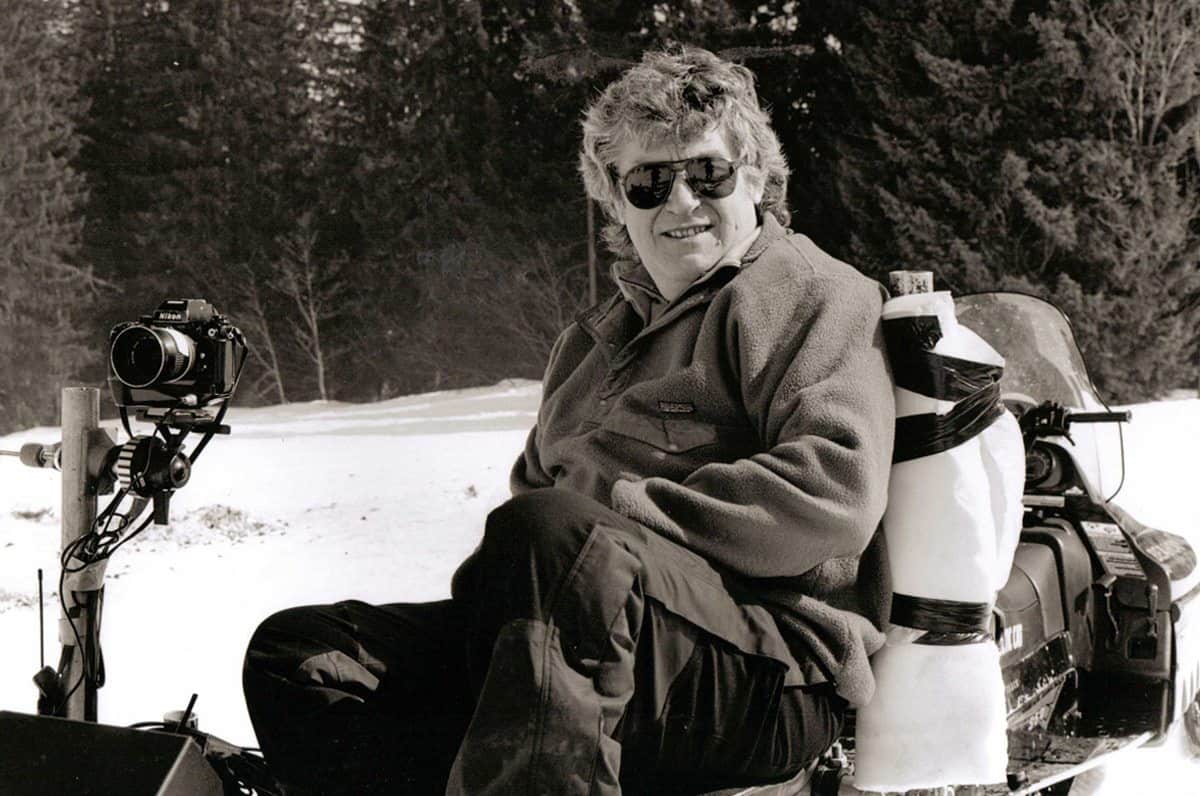 Apart from the five films on his CV list, other favourites includes The Mummy and Return Of The Mummy, and Aliens, which he says he went on for one day and stayed on for four months. Then, Bridget Jones: Edge Of Reason, which was enjoyable, filming in Thailand and Austria. Next is 1482:Conquest Of Paradise, filmed in the freezing winter of Northern Spain. Combined with the extreme heat of Costa Rica it made an exacting production even more challenging. Finally, Hellraiser, the second film he shot with Robin Vidgeon. It was a small budget film, which he says was a very happy film to work on.
Does he have any industry heroes?  "Among them I would list Jimmy Bawden, the operator I assisted as a focus puller more than most and who showed me, by example, how to conduct oneself as an operator. Then, Steven Spielberg, David Fincher, Douglas Slocombe, the late American cinematographer Gregg Toland, whose work I admire a great deal and the late Adrian Biddle with whom I worked a lot."
Worley is a member of the GBCT, the Association of Camera Operators (ACO) and is an associate member of the BSC. At the moment he is working on The Muppets… Again! with director James Bobin.
Asked about the Association of Camera Operators (ACO), he said it was formed about three years ago to help promote and celebrate the technical and creative skills of the camera operator, which were felt at the time to being rather undervalued by some producers and DPs.