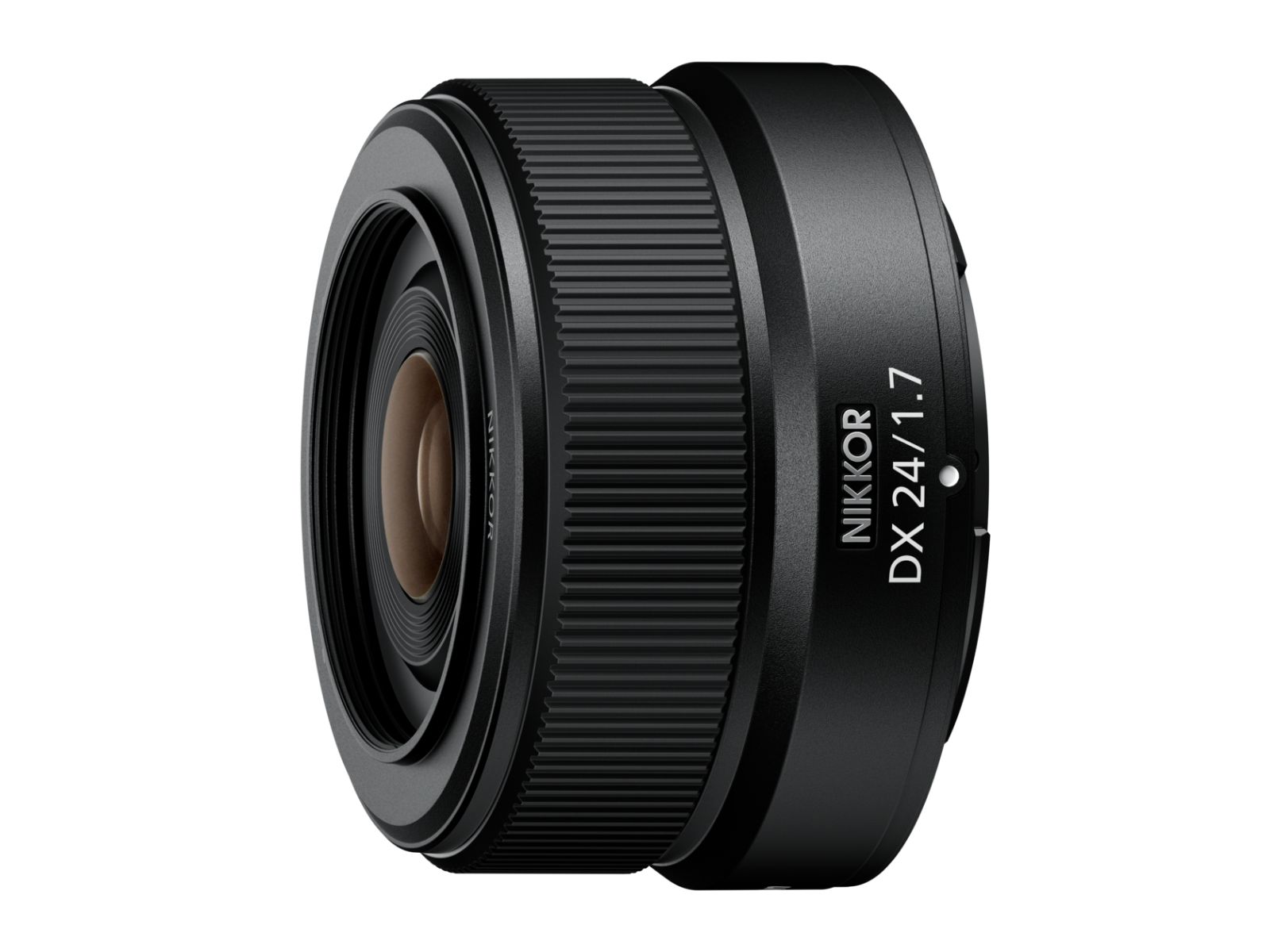 Nikon has expanded its range of NIKKOR Z DX lenses by introducing the first DX-format prime lens.
Weighing just 135 g (approx.), the NIKKOR Z DX 24mm f/1.7 pairs with Nikon Z DX cameras to create a super-compact kit. The wide lens' 24 mm fixed focal length gives an angle of view equivalent to 36 mm on a full-frame (FX) camera: Nikon Z DX shooters will get close to a classic 35 mm perspective, which offers framing flexibility and is great for landscapes, street photography, portraits, and more, as well as video.
With its f/1.7 maximum aperture, short 0.18 m minimum focus distance, and large, natural-looking bokeh, this lens' creative credentials are impressive. Users can easily capture crisp shots of low-light situations or use faster shutter speeds to freeze motion, and they can create a real sense of depth by making subjects stand out against beautifully blurred backgrounds. For close-ups, users can capture sharp shots when the front of the lens is just 12.4 cm away from a subject: combined with the shallow depth of field possible at f/1.7, photos of subject details and close-up video footage will mesmerise.
Zurab Kiknadze, product manager, Nikon Europe, said: "We're extremely happy to see the first DX prime lens join the Nikon Z family. The NIKKOR Z DX 24mm f/1.7 hits the sweet spot between image quality and versatility: it's the perfect prime for creative everyday photography and a great upgrade from a standard kit zoom lens."