RISE OF THE MACHINES

Special Report / Lighting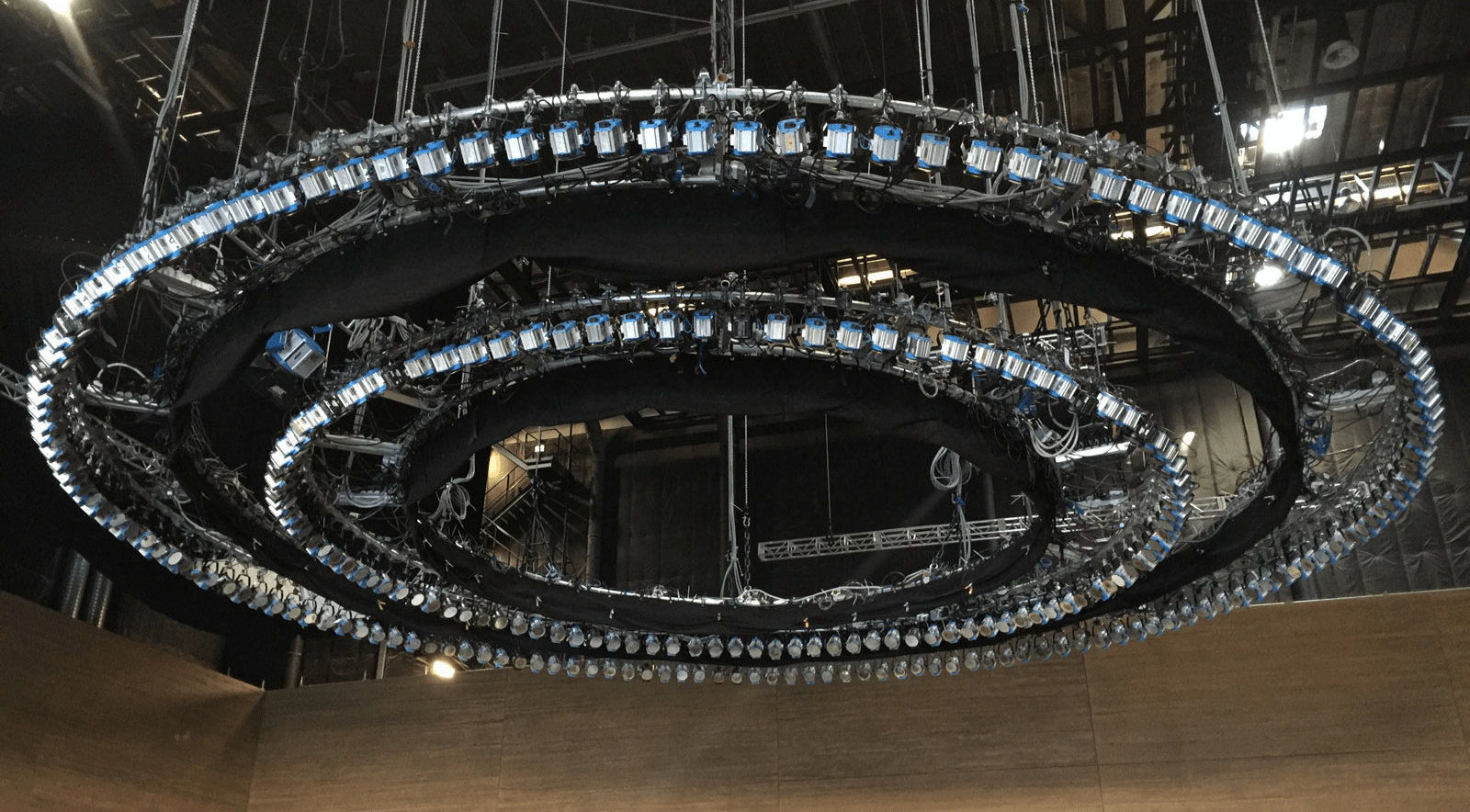 RISE OF THE MACHINES
Special Report / Lighting
BY: Michael Burns
Lighting. It's fundamental to the art of cinematography. In 2002, when issue No.1 of British Cinematographer Magazine appeared, film lighting was mainly a choice between Tungsten or HMI fixtures, with fluorescents like Kino Flo as a softlight alternative. However, just as in acquisition and post-production, a digital challenge to the established analogue order was underway.
As Markus Zeiler, executive board member of ARRI Group, puts it: "The transition from analogue to digital LED lighting was less dramatic compared to camera. However, the impact on set life and processes were just as significant."
Traditional sources
Frieder Hochheim, president at Kino Flo Lighting Systems, had pioneered fluorescent lighting on late '80s films like Barfly (1987, dir. Barbet Schroeder, DP Robby Müller) refining the technology with high-frequency ballasts and colour-balanced tubes for film sets.
"As LED started to become more into the field, first of all, there were colour issues, there were flicker issues. There was also a costing issue. So, there was an initial hesitation to bring them on-set, but very often you will compromise certain qualities for convenience, such as whether it's battery operable, and it's lightweight."
"Although LED technology itself is relatively old, it took a while until the benefits and challenges of light-emitting diodes were evaluated and mastered for general applications," says Zeiler. "In feature film or theatres, the requirements on light are much greater since the reference - "old" Tungsten lights - might be not efficient but they produce beautiful light.
"We continuously work on our Tungsten portfolio to accommodate the lights with the latest regulations and look for areas to improve handling, quality, or add new features," he adds. "One real life example was when a certain broadcaster asked for the use of 1kW bulb in our True Blue ST2/3. The lamp was redesigned to accomplish the request and now this is a ST1/2/3."
For Blade Runner 2049 (2017, DP Roger Deakins CBE BSC ASC) a moveable ring of Tungsten lights was installed to simulate the sun and its shadows in Niander Wallace's room - 256 ARRI 300w Fresnels in two concentric circles were used.
"Clearly, the trend is moving towards LED, but the beauty and simplicity of Tungsten still make it the light of choice on many jobs," says Zeiler.
Kino Flo produced its last fluorescent in January 2020. "We're still supporting it," adds Hochheim. "We thought people would all want to move into LEDs, but we're finding rental houses where, for instance, that there's still in heavy usage in our Image 80s. It's still seen as a very cost-effective way of doing large surface areas."
Leading lights
The journey into LED started at ARRI over 14 years ago. "The breakthrough was the L-Series, which was launched in 2012, successfully followed by SkyPanel in 2015," says Zeiler. "Especially with SkyPanel, we exposed the true potential of digitised light sources."
SkyPanel C versions are fully tuneable; correlated colour temperature is adjustable between 2,800 K and 10,000K, with excellent colour rendition over the entire range.
"Instead of rushing headlong into producing LEDs, we spent a lot of time researching and trying to understand the camera," says Kino Flo's Hochheim. That research led to the creation in 2002 (with Color Kinetics) of the Koloris RGB production LED heads, some of the first colour changing DMX fixtures designed for film set lighting, appearing on 2003's The Cat In The Hat, (DP Emmanuel Lubezki AMC ASC). The range has since expanded to include Celeb, FreeStyle and Diva-Lite LED lights.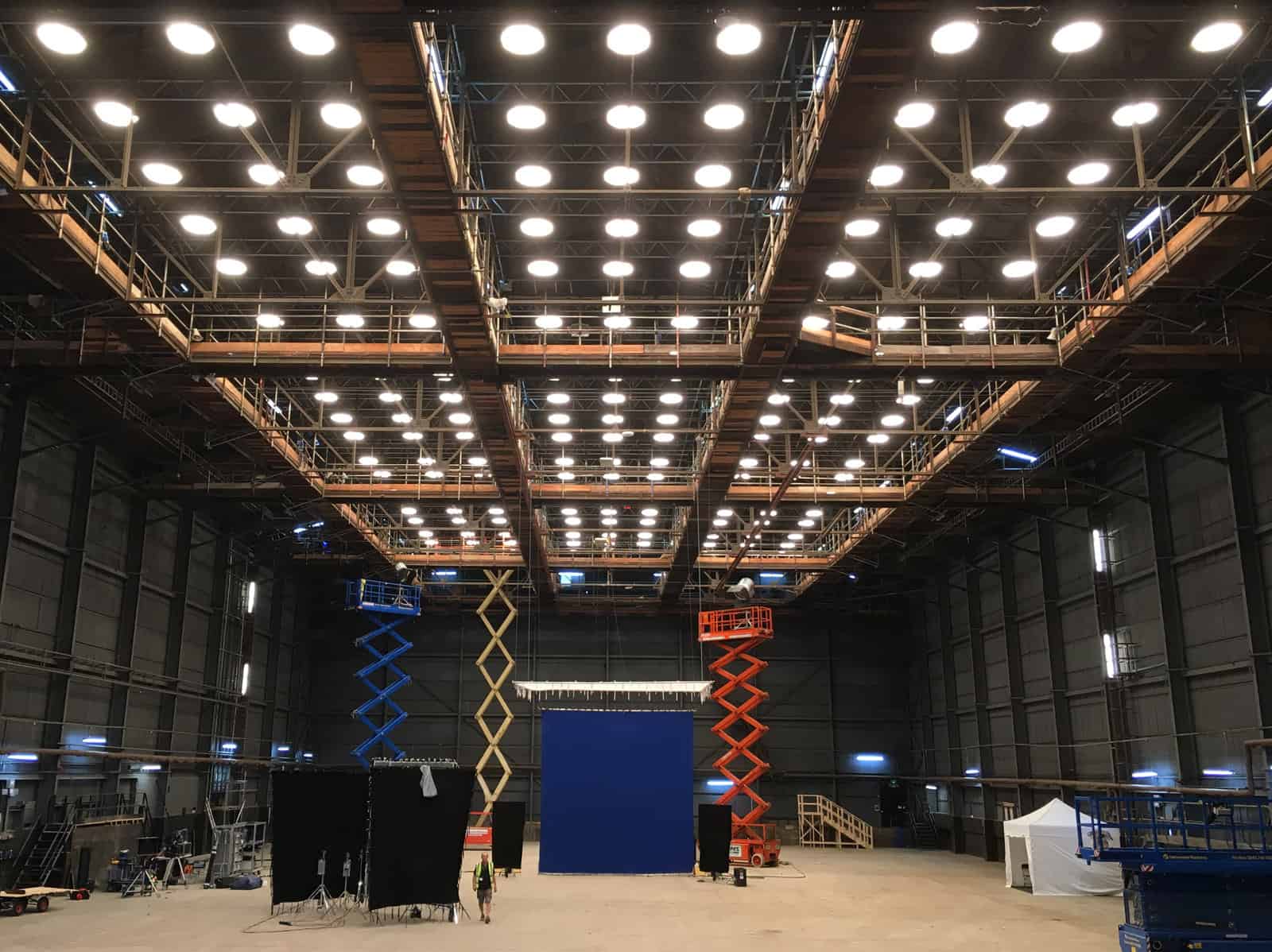 "It is now the norm to have a primarily LED lighting rig overhead, and it is only the 5kW and up fixtures that remain traditional sources," says Paul Pelletier, global brand manager for Chroma-Q. "As the production process comes under ever increasing time pressure, the flexibility of LED buys the creative time to create amazing images.
Pelletier says LED brings the ability to make instant decisions and run with them.
"Take the Chroma-Q Brute Force as an example - which is essentially an LED replacement for a quarter Wendy. You can change the CT, add Green, or create a fire effect all without needing to go near the fixture itself," he says.
"Another aspect of today's productions is the use of high-frame-rate shooting, which is now possible thanks to the high-speed LED drivers, like the one used on the Space Force which runs up to 96,000hz to avoid any flicker effects."
"The steady rise in the effectiveness and popularity of LED technology has delivered real change," agrees Darren Smith, managing director of Pinewood MBS. "Today, products from the likes of ARRI, Chroma-Q, Creamsource and Digital Sputnik offer viable alternatives to traditional fixtures. In particular, ARRI's use of the full colour spectrum was a ground-breaking advance.
"The key advantages lie in controllability, power consumption, lower heat, their usability in confined areas and the convenience of setting colour without the need for gels, which also allows real time lighting effects," he continues. "There are certain disadvantages which can sometimes be apparent, such as colour rendering, consistency of LEDs, camera flicker and limitations on single LED package size for high-powered optics. The understanding of the application of LED has provided a learning curve within the industry. However, many crews now fully-embrace the technology and LED has become established as a key element in the creative process."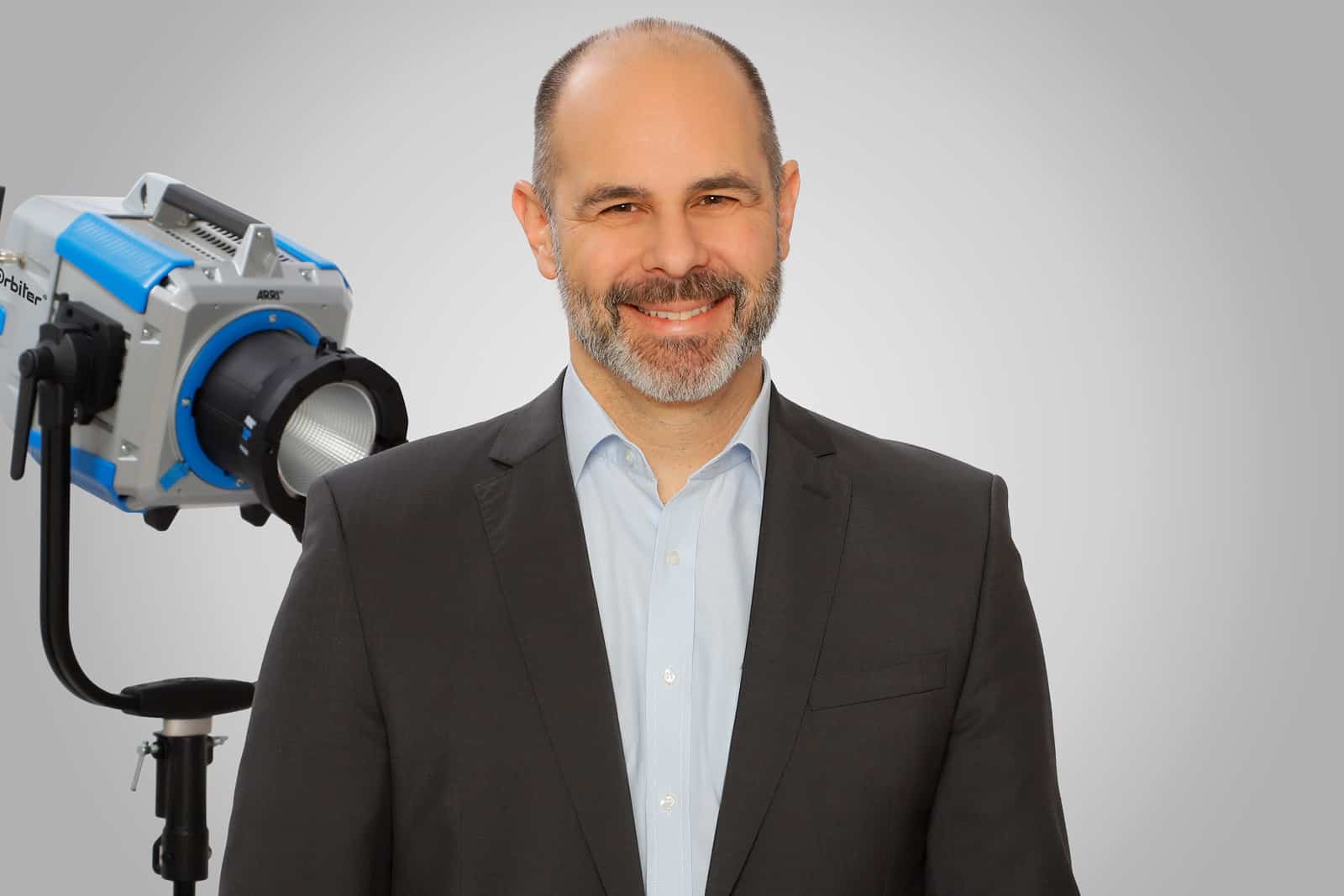 "Now it's down to how well your instruments play within the evolving environment of what's required," says Hochheim. "Rather than how many hours will this light last, the question now is, 'How adaptable is this to cinematography?'"
With its latest firmware, the Kino Flo can now balance its LED lights directly to selected cameras.
"We now offer camera selection - for the ARRI Alexa, Sony Venice, Panavision DXL and the Panasonic Varicam ­- ­to optimise the spectral response of the light to camera," says Hochheim. "Essentially, we've gone from building lighting fixtures to building computers now."
Indeed, the move from conventional lighting to LED lighting to light emitting computers, and the importance of software, are among developments that Markus Zeiler considers to be the most significant in lighting in the past 18 years. Others include the LED lamphead's development into a digital fixture and the many new functions requiring new, intuitive control concepts on and off the lamphead.
"Simple DMX control is gradually being replaced by modern protocols," adds Zeiler, referencing the fact that apps, that allow the gaffer or DP to fine-tune the lighting by iPad or over a network, are taking the place of DMX-based conventional theatrical lighting systems.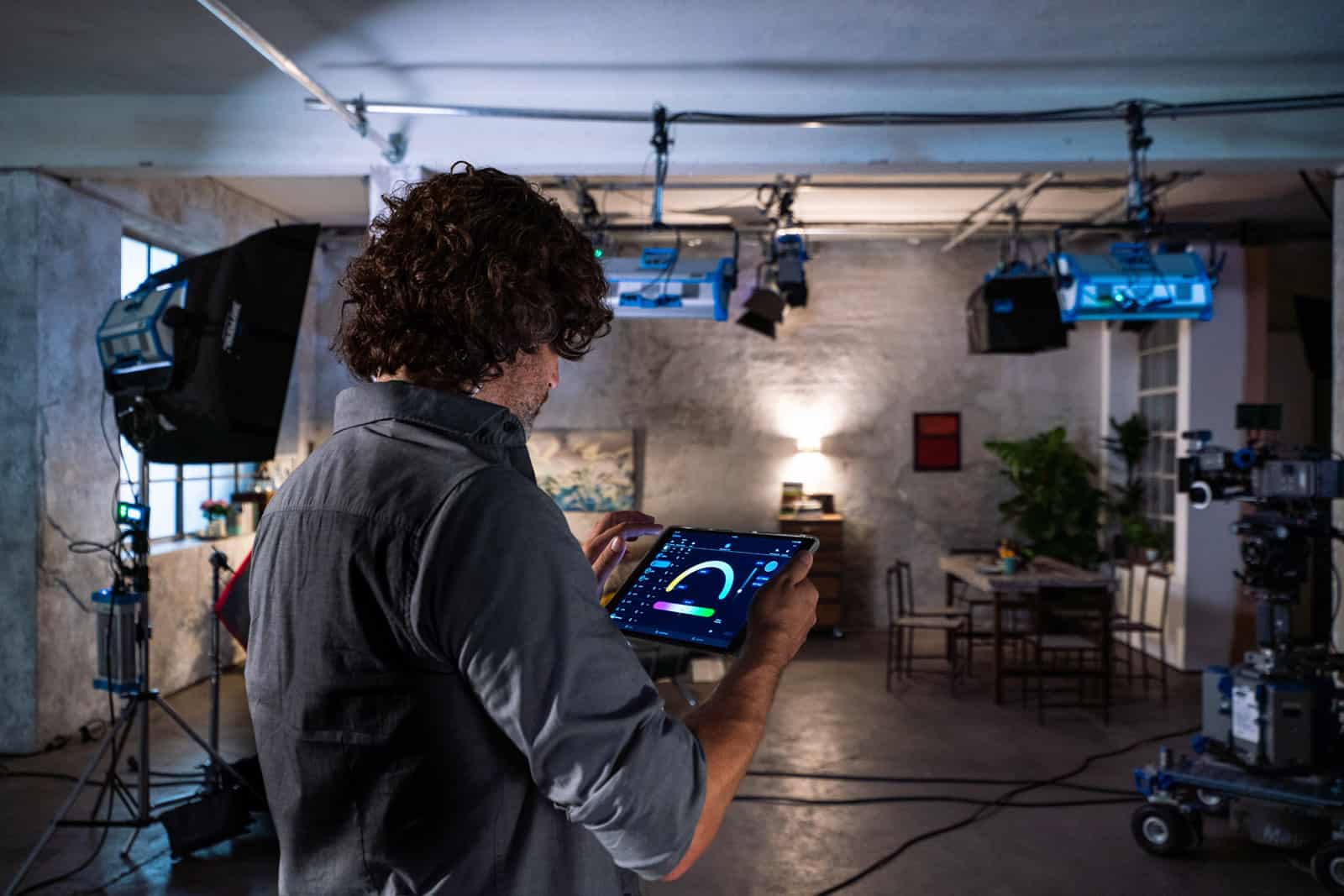 Control application
Cinematographer Jess Hall BSC ASC is no stranger to exploiting the creative freedom of modern lighting. His work on Ghost In The Shell in 2017 saw him create a palette of 28 colours to bring a futuristic Hong Kong to life, right down to the unique effects of the local atmosphere on light, as well as developing an incredibly flexible environment to control practical and environmental lighting. The production used a dimming console, "almost like a recording studio mixing desk, and every single fixture that I had would be running through that desk on a separate channel," says Hall.
"You can control saturation, and RGBW on all these [LED] fixtures," adds Hall. "You're controlling colour, you're controlling intensity. And to a certain extent, the lightweight nature of the fixtures also allows you to rig them in a way that's flexible. I really do have an incredible amount of control and I'm very liberated to see changes in real time.
"I'm regularly changing sources by 200Kelvin where those kinds of adjustments with traditional lighting would require gel," he adds. "And you'd have to carry an amazing selection of gels to do what I'm doing on an everyday basis. The speed of being able to do it at the touch of a button is fantastic.
"Personally, I wasn't really keen on LEDs when they first came out because the integrity of the colour was quite poor," he continues. "But the integrity of the colour, the capturing of the colour spectrum, and the way that manufacturers are looking at the cameras and trying to build waveforms within the light's emission that enable the camera to really make the most of that colour information, has really progressed very quickly.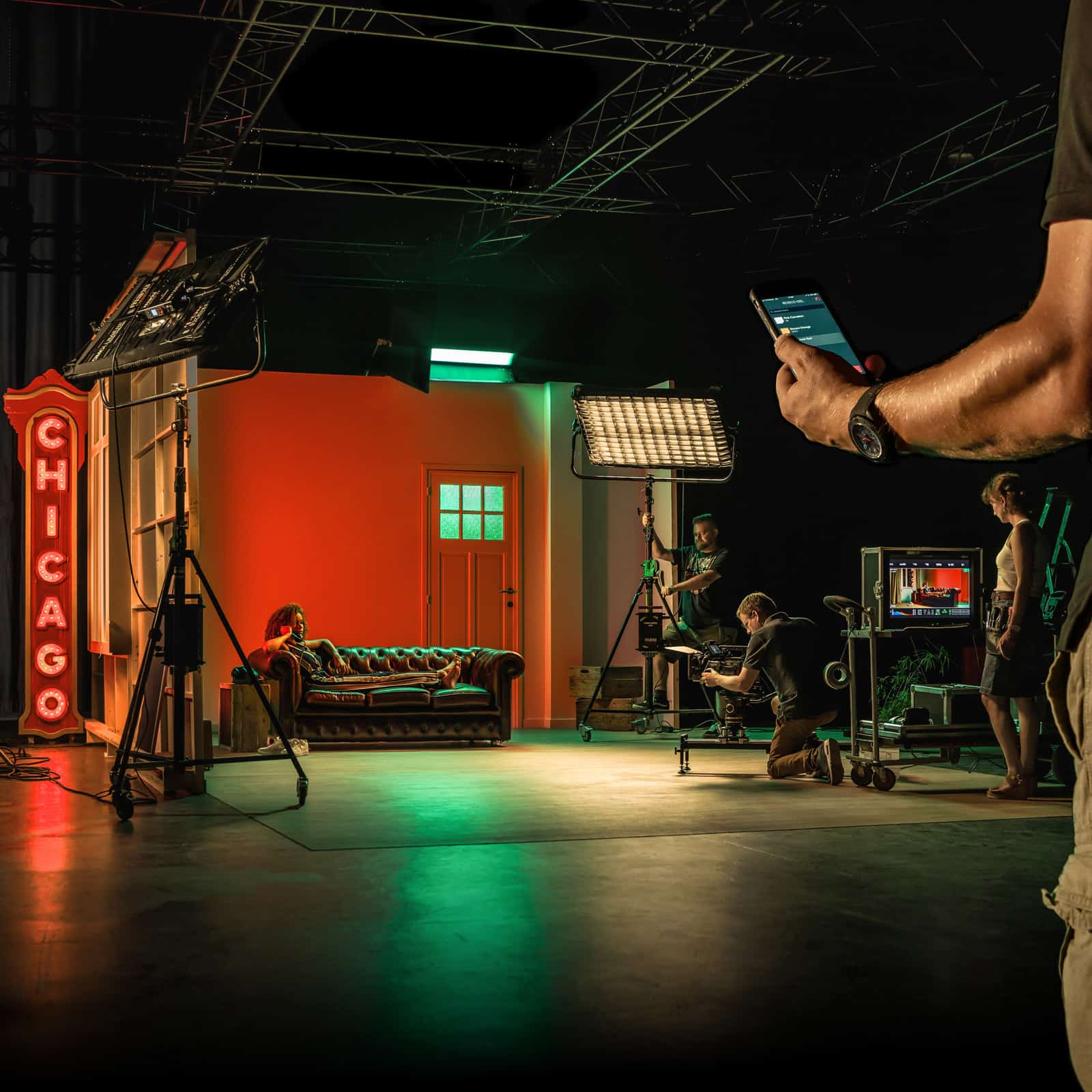 "There's been a great dialogue between manufacturers and practitioners," he adds. "When I first started working with on Ghost In The Shell, I was building relationships with Mike Baumann at LiteGear, and the R&D people at Digital Sputnik and ARRI, all of whom built custom products for us. They also wrote software advances as we were working, because of the feedback that we were able to give each other. That has been a really integral and important part of the development of this technology."
On-set
"We don't like to single-out any one particular production, since we are grateful for every style, idea, and final edit," says Markus Zeiler. "However, the first movies to use SkyPanels in a larger scale were: The Huntsman: Winter's War (2016, DP Phedon Papamichael ASC), Rogue One: A Star Wars Story (2016, DP Greig Fraser ACS ASC), and Beauty And The Beast (2017, DP Tobias A. Schliessler ASC). Major installations in large quantities replaced Tungsten space lights on productions such as Star Wars: Episode VIII - The Last Jedi (2017, DP Steve Yedlin ASC), Dumbo (DP Ben Davis BSC) and Avengers: Endgame (2019, DP Trent Opaloch) to name a few."
"Prometheus (DP Dariusz Wolski ASC) in 2012 was the first 'major' to use large-scale LED for set lighting," says Smith. "Since then, numerous movies have embraced it, although I think that Rogue One deserves particular recognition. We serviced the production using over 95% LED and it became the real launchpad for the ARRI SkyPanel, Digital Sputnik DS3 and DS6, and Creamsource's Sky products.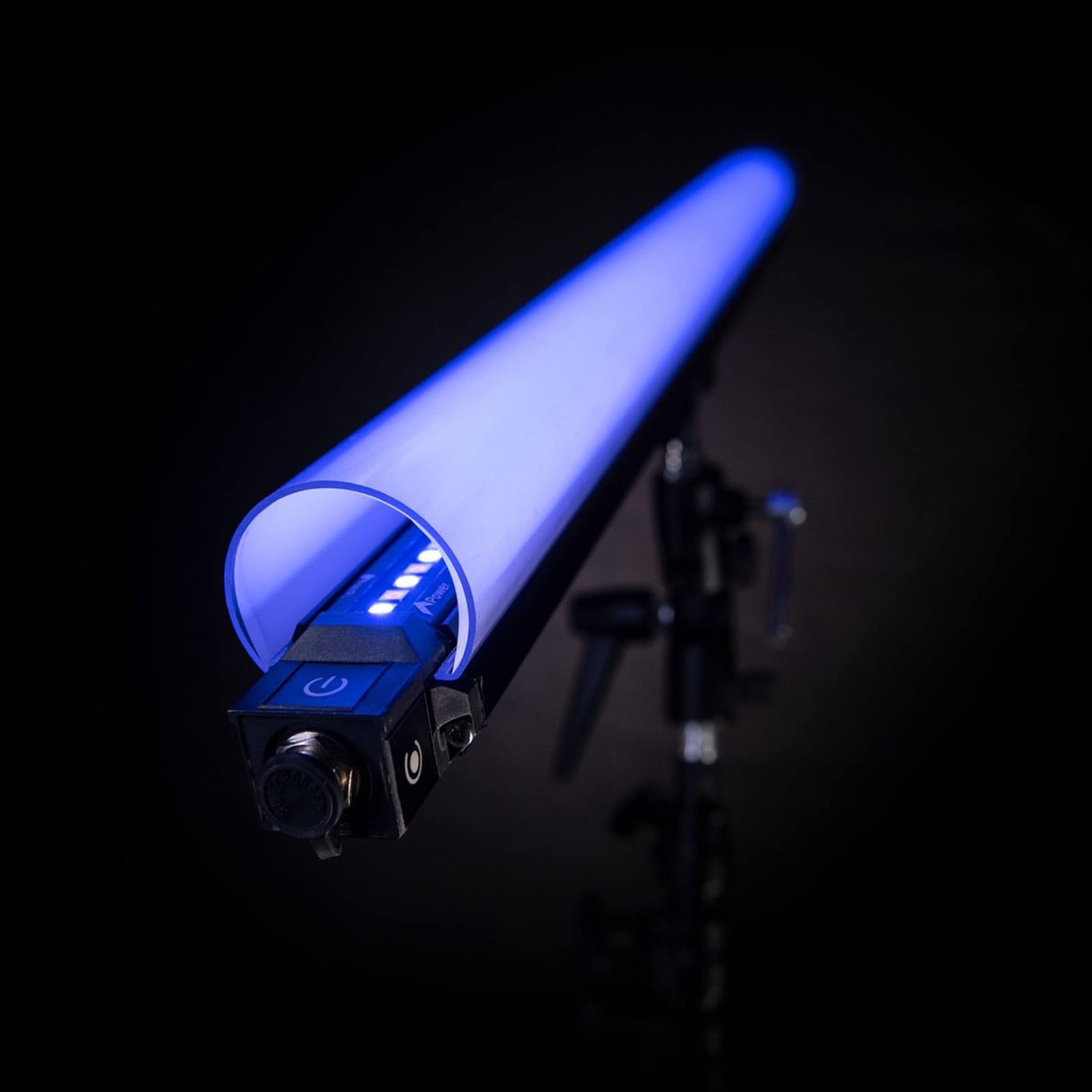 "Gravity really encouraged filmmakers to challenge the creative possibilities of LED screens with the famous 'cube' set up," he adds. "This approach and technology have steadily evolved. It was used in delivering the stunning effects on First Man (2018, DP Linus Sandgren FSC ASC) and added efficiency to the creative process via real-time virtual production of The Mandalorian (2019, DP Greig Fraser ASC ASC) shot at MBS (Manhattan Beach Studios)."
Cinematographer Greig Fraser ACS ASC developed the latter in partnership with Jon Favreau's Golem Creations and ILM, as a production 'volume'. This was created by assembling a massive video wall to form a 270° background made up of more than a thousand fine pixel pitch LED screens, topped by another videowall ceiling. As well as providing a virtual set that the actors could see and react to, it also allows any actor or subject, even highly reflective ones, to be lit by the LED screens.
The Lightbridge CRLS system developed by Austrian DP Christian Berger AAC and gaffer Jakob Ballinger is another innovation, producing a natural look by reflecting illumination from a light source that produces a concentrated beam of light to approximate a ray produced by the sun. The specially designed aluminium-coated reflectors can bounce back up to 97% of the light hitting them, with 100% colour rendering from a spill-free light source.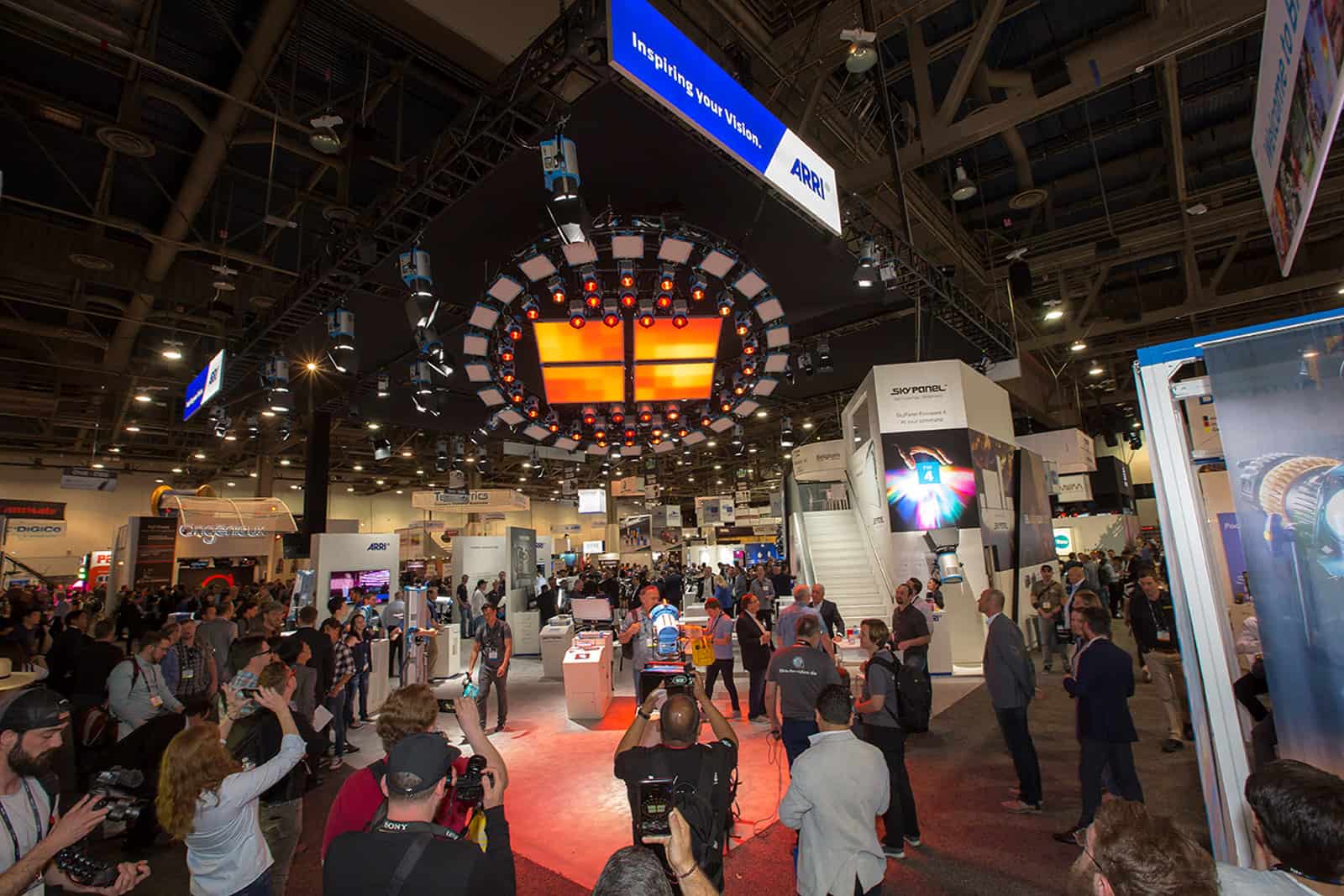 Flexible LED lighting, allowing fixtures to be hidden or integrated into a set in a variety of ways, has proved its worth over the life of the magazine. LiteGear has been a pioneer in this field with its LED LiteRibbon, which as the name suggests, is a strip of emitters mounted on 1in fabric. Building effects into lighting fixtures has also become prevalent. Rotolight's CineSFX for example allows the fixture to create customisable effects that simulate fire, lightning, TV, gunshots and paparazzi flashes in the light falling on the subject. On some Digital Sputnik fixtures pixel mapping allows video to be played through them, allowing complicated effects like fire and water. Many more innovations are being developed every year.
Lightbulb moments
"I think it's to the credit of the people that are running these companies that they have engaged with cinematographers, and they continue to engage with us and continue to improve the products," says Jess Hall. "Where there's a gap they're willing to build a prototype and let us try it."
"Through MBSi, our in-house innovations resource, we are already creating the technology that will help shape the future," says Smith. "In particular our LV drivers and control systems feature the control and driver technology that is key to delivering LED performance. Large scale use of LED as practical lighting has become the new norm, with most features now have having a large Practical Department using the MBSi LV range of drivers in the hundreds.
"Larger sources are still a challenge for LEDs," he adds. "I don't doubt that manufacturers will continue to try and solve this in order to capture this part of the market, with the Chroma-Q BruteForce leading the charge."
Energy efficiency is another huge driver. "I'll be the first to tell you, I love Tungsten lights and there are projects where I will use nothing else," says Jess Hall. "But the amount of energy that you're using on traditional film lighting versus LED lighting is massive, as is the heat that's produced. So, we're looking at sets that are cooler, and sets that are more energy efficient. We're not wasting plastic on gels so much. I think these are really important developments to build a sort of more sustainable industry. With what we're going to be facing in the next year or decade, we all have to take responsibility for that."