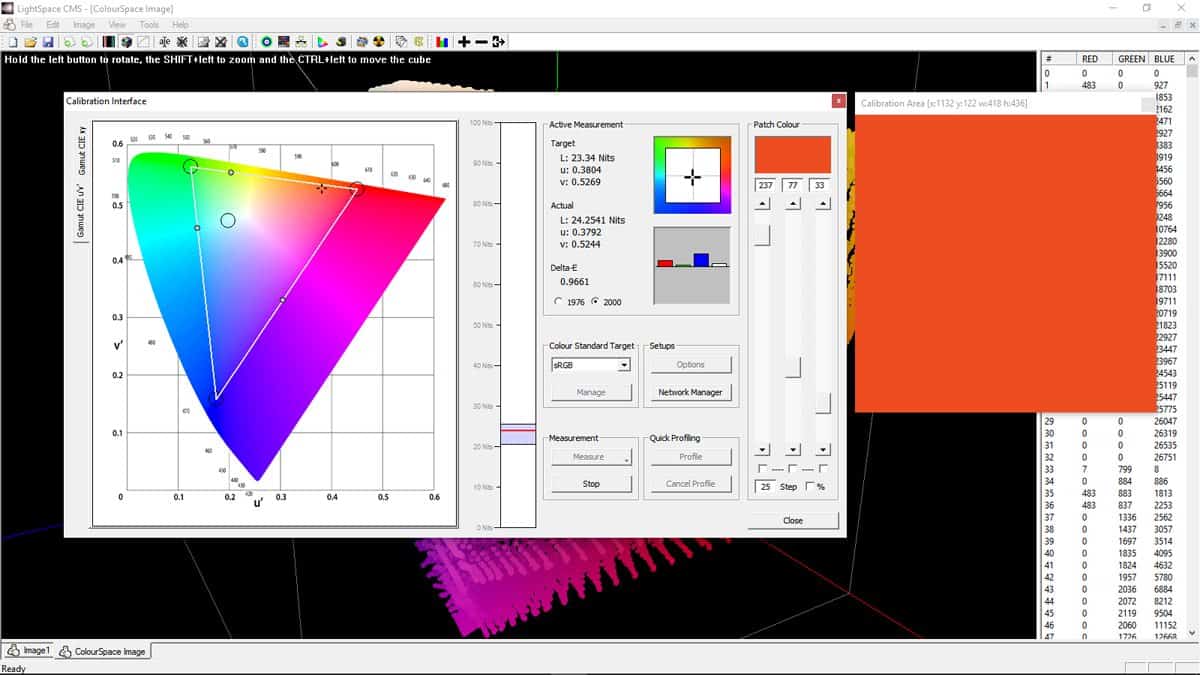 Light Illusion, the world leader for critical colour management within the Film, Post-Production and Broadcast industries, has released a new Camera option for LightSpace CMS, enabling the generation, previewing, and analysis of Look and Technical Conversion LUTs for a range of digital cinematography cameras, specifically those that shoot and capture Log and Wide Colour Gamut.
Present camera manufacturers supported include Sony, Arri, Canon, Red, and Panasonic, with additional manufacturers added as and when they choose to provide the necessary information on their specific camera colour spaces.
The LUTs generated within LightSpace CMS are 'technically' correct, based on the camera data provided by various manufacturers, which means they will often be 'different' from the Look LUTs provided by the same manufacturers, as the manufacturer LUTs often contain undocumented LUT manipulations to try to 'improve' the look of the final image.
This undocumented manipulation of manufacturer LUTs is not 'wrong', nor a cheat, but does mean it can be difficult to assess the true image capture capabilities of any given camera without using technically correct LUTs, as can be generated via the LightSpace CMS Camera Settings option.
Generating camera to camera technical conversion LUTs can be particularly telling over the true underlying capabilities of different cameras.
As well as technically accurate LUTs, LightSpace CMS enables the generation of aesthetically pleasing Look LUTs via the application of Tone Mapping, for use in any application or situation, from on-set look management, through to creative post-production grading workflows.
After generation the LUTs can be exported in any desired LUT format, for use in any creative system, display, or camera viewing output.
The latest version of LightSpace CMS also includes the ACES/Autodesk CLF/CTF LUT format for wider system compatibility.
In a separate, but associated development, Light Illusion has also released LightSpace Connect – an Android/iOS App that enables the generation of calibration patches for the measurement and profiling of any Android or Apple mobile phone or tablet screen, as well as any TV or other display/monitor through the use of Screen Mirroring, MHL Cable, AirPlay, Apple Digital AV Adaptor, etc.
The App runs on Android and Apple mobile phones, Firestick, Chromecast, AppleTV, etc., and is controlled directly by LightSpace CMS to generate any required colour patches, either as a managed sequence for automated profiling, or manually selected for manual display calibration adjustment.
Further, LightSpace Connect can be used with LightSpace DPS, the free license version of LightSpace CMS, enabling verification of any screen parameters on any connected device, with report generation providing a record of the screen's capabilities.