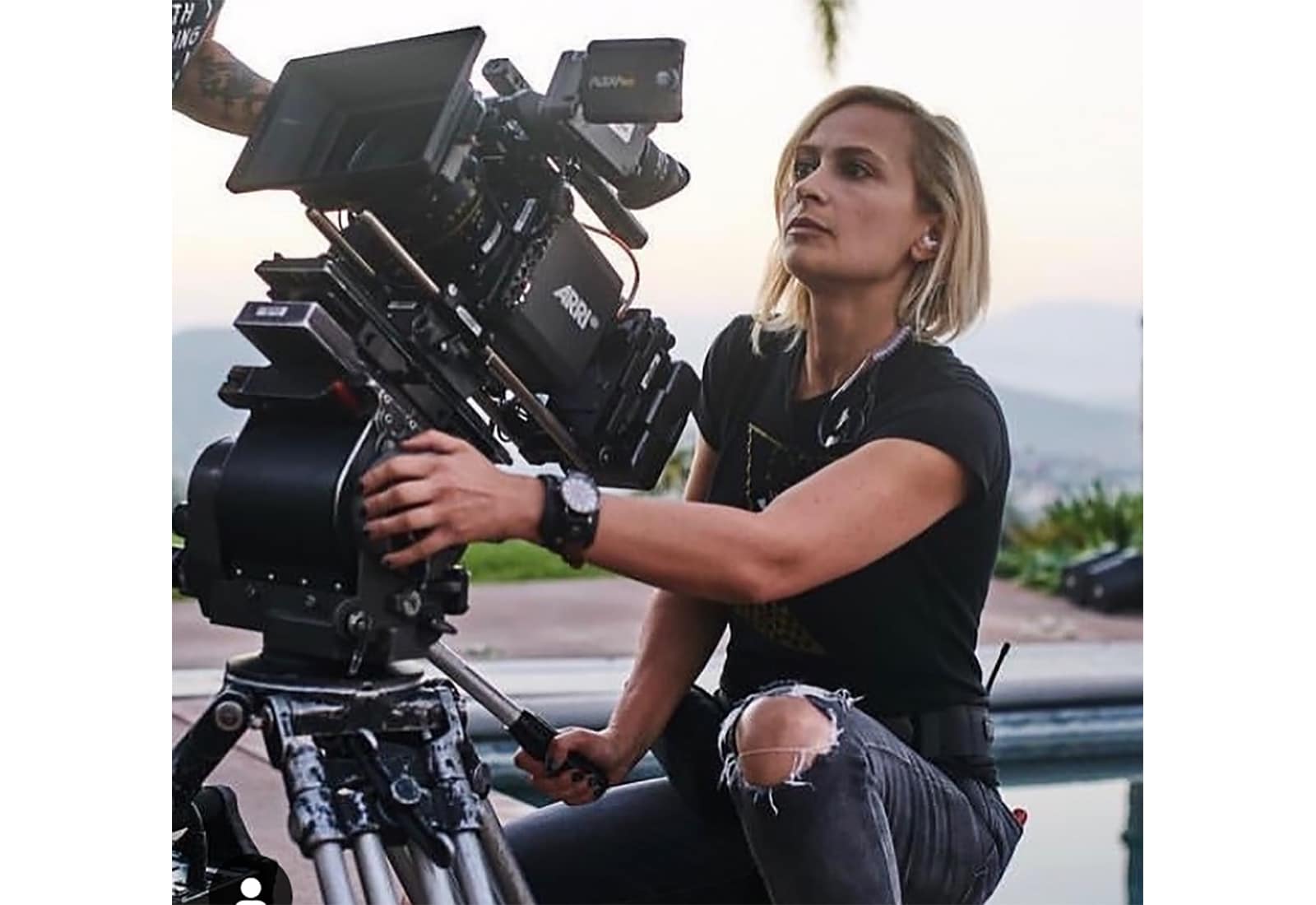 We are deeply saddened to hear of the passing of Halyna Hutchins, a gifted cinematographer who was an inspiration to so many. Our thoughts are with Hutchins' family including husband Matthew and son Andros, friends, crew, and all who have been touched by her phenomenal work and talent which will live long in the memory.
42-year-old Hutchins was filming Western Rust in New Mexico when a prop gun misfired, killing her and injuring director Joel Souza. The incident is still under investigation, and we will update this article as further details are revealed.
Originally from Ukraine, Halyna grew up on a Soviet military base in the Arctic Circle. She held a graduate degree in International Journalism from Kyiv National University in Ukraine and previously worked as an investigative journalist with British documentary productions in Europe. She made the move from journalism to cinematography because she was "fascinated with storytelling based on real characters".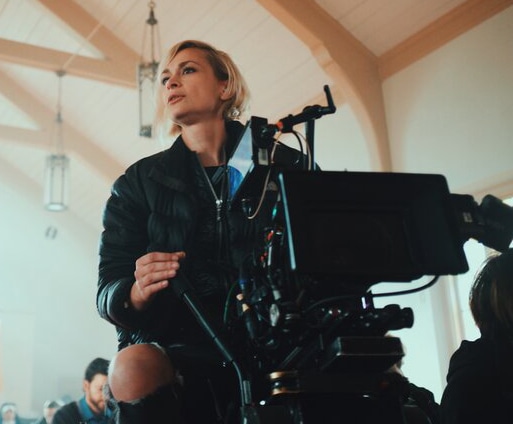 Los Angeles-based Hutchins graduated from the American Film Institute Conservatory's filmmaking MFA programme in 2015 and had since established a track record of successful productions including Cate Devaney's horror The Mad Hatter (2021); Adam Egypt Mortimer's 2020 art house superhero action film Archenemy (which premiered at Beyond Fest 2020 and was in official competition at the Sitges International Film Festival, receiving a nomination for best film); horror feature Darlin' (2019), directed by Pollyanna McIntosh; racially charged cop drama Blindfire, written and directed by Mike Nell; and mini-series A Luv Tale: The Series. She was selected as one of American Cinematographer's Rising Stars of 2019 as well as one of eight female cinematographers for the inaugural 21st Century Fox DP Lab in 2018. Hutchins will be remembered not only for her talent and notable achievements in the art and craft of cinematography but also for helping break barriers for women in the filmmaking world.
Rust actor and producer Alec Baldwin, who discharged the prop gun during filming that killed Hutchins and injured director Souza, issued a statement on Twitter on Friday, offering his support to Halyna's husband and saying, "There are no words to convey my shock and sadness regarding the tragic accident that took the life of Halyna Hutchins, a wife, mother and deeply admired colleague of ours. I'm fully cooperating with the police investigation to address how this tragedy occurred and I am in touch with her husband, offering my support to him and his family. My heart is broken for her husband, their son, and all who knew and loved Halyna".
Rust Movies Productions has released a statement saying the "entire cast and crew has been absolutely devastated" by the tragedy and that they send their deepest condolences to Halyna's family and loved ones. They have halted production on the film for an undetermined period of time and are fully cooperating with the Santa Fe Police Department's investigation. They will be launching an internal investigation into the incident and providing counselling services to everyone connected to the film.
The IATSE (International Alliance of Theatrical Stage Employees) – the union behind entertainment, live events, and motion pictures – issued the following statement following the news of her death: "We are heartbroken and devastated to learn that one of our members, sister Halyna Hutchins, died yesterday from injuries sustained on set while working as the Director of Photography on Rust in New Mexico. Our entire alliance mourns this unspeakable loss with Halyna's family, friends, and the Rust crew.
"We are activating our partnerships across the industry to provide support and resources to our sisters, brothers, and kin. Creating a culture of safety requires relentless vigilance from every one of us, day in and day out. Please, if you see something, say something. If you feel unsafe on set for any reason, including harassment, send us a tip via the IATSE Safety Hotline at 844-422-9273 or using our safety info app."
Last week, Hutchins reposted a photo of herself and the crew of Rust, showing her support for the work of the IATSE and the trade union action.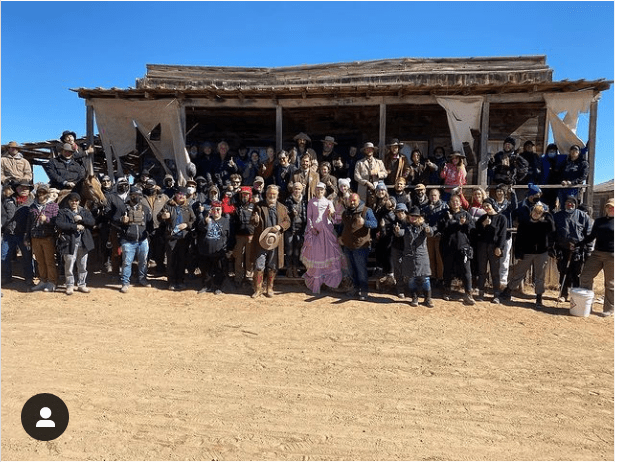 President of the British Society of Cinematographers, Mike Eley BSC, shared a statement on the death of fellow cinematographer Hutchins, saying: "The British Society of Cinematographers wishes to extend its heartfelt condolences to the family, friends and colleagues of Halyna Hutchins who was tragically killed yesterday while working on the film Rust. Our thoughts go out to all those working on the production and in the wider New Mexico filmmaking community.
"A cinematographer anywhere in the world is a colleague and friend and we mourn their loss, especially one so young and whose career was all before them. How this tragedy happened will be investigated in time, but once again we contemplate a death on set that should never, ever have happened."
SAG-AFTRA (The Screen Actors Guild – American Federation of Television and Radio Artists) issued the following statement from President Fran Drescher and National Executive Director Duncan Crabtree-Ireland: "We are devastated by this tragic news. Our hearts go out to the family of Director of Photography Halyna Hutchins who has passed away and to Director Joel Souza who is injured and hospitalized. This is still an active investigation and we do not yet have all the facts. We will continue to work with production, the other unions and the authorities to investigate this incident and to understand how to prevent such a thing from happening again."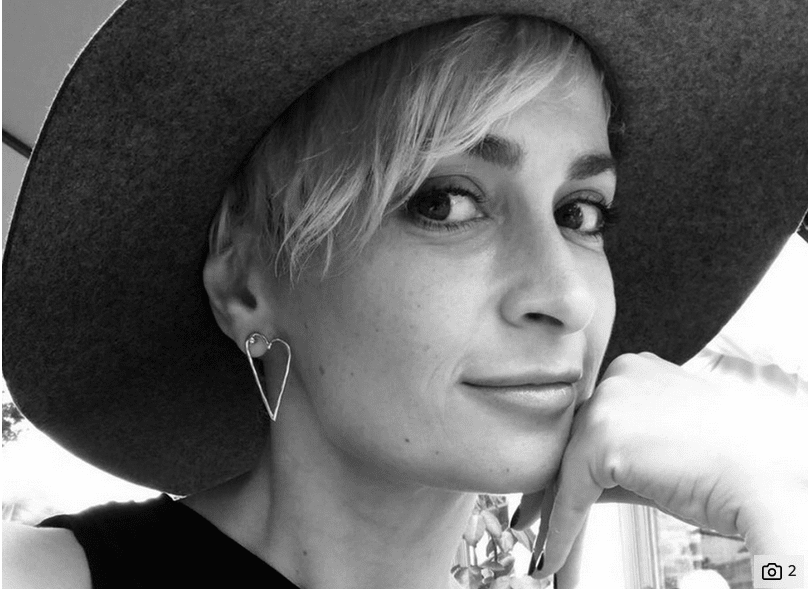 The New Mexico Film Office also released a statement on the incident that occurred on the New Mexico production: "We, along with the entire film community in New Mexico, are saddened by the tragedy that happened on the set of Rust, yesterday. We send our deepest condolences to the family of Ms. Halyna Hutchins and are keeping positive thoughts for a complete recovery for Mr. Joel Souza. The safety and well-being of all cast, crew, and filmmakers in New Mexico is a top priority at all times."
British Cinematographer magazine will be continuing to highlight on-set safety. You can read about the important topic in a piece from a recent issue here.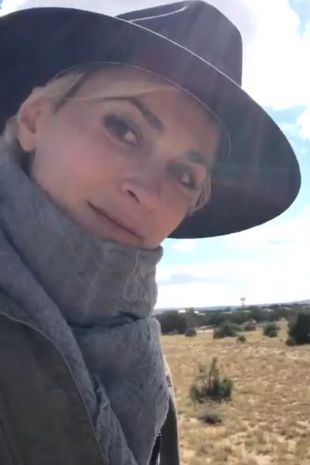 Tributes to a shining light of cinematography
Those in the industry have been paying tribute to the talented and much-loved and respected cinematographer. Some of the many heartfelt messages can be seen below…
Adam Egypt Mortimer, who directed the film Archenemy, which Hutchins lensed, said he "was lucky to have known her and have worked with her". In 2020, he said the director of photography had a "brilliant mind for light and texture. Her tastes and sensibility of what is cinematic were a huge asset for executing our style."
Upon hearing about her death, Mortimer said: "I'm so sad about losing Halyna. And so infuriated that this could happen on a set. She was a brilliant talent who was absolutely committed to art and to film."
I'm so sad about losing Halyna. And so infuriated that this could happen on a set. She was a brilliant talent who was absolutely committed to art and to film. ❤️ pic.twitter.com/vcdFqHsGA0

— Adam Egypt Mortimer (@adamegypt) October 22, 2021
Actor Joe Manganiello, who starred in Archenemy, which Hutchins lensed, said: ""She was an absolutely incredible talent and a great person. She had such an eye and a visual style, she was the kind of cinematographer that you wanted to see succeed because you wanted to see what she could pull off next. She was a fantastic person. There was no amount of pressure she couldn't handle. She was a great collaborator and an ally to anyone in front of her camera. Everyone who knew her was rooting for her."
The AFI Conservatory, where Hutchins learnt her craft, said: "As is profoundly true in the art of cinematography, words alone cannot capture the loss of one so dear to the AFI community. At AFI, we pledge to see that Halyna Hutchins will live  on in the spirit of all who strive to see their dreams realized in stories well told."
As is profoundly true in the art of cinematography, words alone cannot capture the loss of one so dear to the AFI community. At AFI, we pledge to see that Halyna Hutchins will live  on in the spirit of all who strive to see their dreams realized in stories well told. pic.twitter.com/zhZphl81Us

— AFI Conservatory (@AFIConservatory) October 22, 2021
Sidra Smith, who worked with Hutchins on A Luv Tale, said: "We spoke when she was headed to shoot this film. She was so happy and I was so happy for her. It's hard out here for women cinematographers and this was a huge opportunity for her. She was so young and so talented. Halyna and I spent so much time together. She was so beautifully gracious and words cannot express how supportive she was to me. She loved black women, loved Harlem, was such a hard worker. We laughed. This woman was amazing…God bless her beautiful heart and soul…"
Director James Gunn paid tribute, saying, "My greatest fear is that someone will be fatally hurt on one of my sets. I pray this will never happen. My heart goes out to all of those affected by the tragedy today on Rust, especially Halyna Hutchins & her family."
The BSC shared the following on Twitter (as well as releasing a statement from BSC President Mike Eley BSC): "We join with our community in mourning the loss of Cinematographer Halyna Hutchins. Our thoughts go out to her family, friends and the crew of "Rust" at this tragic and difficult time."
Director and fellow cinematographer Elle Spider, said: "Sick and devastated to hear that my friend and rockstar cinematographer Halyna Hutchins was killed on set today in New Mexico. I don't have words to describe this tragedy. I want answers. I want her family to somehow find peace among this horrific, horrific loss."
Mia Farrow paid tribute, saying: "Sorrow and absolute horror that cinematographer Halyna Hutchins was killed on set. This should never have happened. Thoughts with her family and friends."
Eddie Bagayawa, enterprise account executive at Sonantic, actor, producer and former UCLA classmate of Hutchins, said "She is one of the kindest people I have ever met…the world is worse off because she is gone."
Cinematographer Rachel Morrison ASC shared the following on social media, highlighting that "no shot, no scene and no movie is worth the loss of life."
I am gutted and just so mad right now. No shot, no scene and no movie is worth the loss of life. #RIPHalynaHutchins

— Rachel Morrison (@morrisondp) October 22, 2021
Mark Purvis, managing director at Mission Digital, said: "It is hard to imagine from the outside world the connection that exists amongst the world of cinematography. The passion every individual gives to their craft I believe exists in very few professions. Every Cinematographer can chat for hours with another they just met, as that connection of passion and graft almost always coexists. I often feel it is a privilege to work with such a passionate department, but when you lose one of your community, it just burns inside. From myself and the rest of the team our thoughts are with Halnya's family. A tragic loss, which I hope is never repeated again."
Cinematographer Alice Brooks ASC, took to social media to pay tribute, writing: "Halyna Hutchins…a beautiful and wonderful human being…you will be missed."
Polly Morgan BSC ASC, said: "I am completely devastated by the loss of such an incredible human and artist. A horrific loss out of incompetence and lack of respect for crew and the work we all dedicate our lives too. Too much work in too little time, all to make a lot more money. RIP Halyna. You were a bright shining light."
The Film and TV Charity shared a message of tribute, saying their "hearts go out to those affected and to Halyna's family". At this upsetting and confusing time for the industry, they added: "Check in on your crew and colleagues today. If you need someone to talk to or would like to see how else we can support you and your team, get in touch with our Support Line, free and available to anyone working behind-the-scenes in the UK." If you have been affected by the tragic incident, visit the Film and TV Charity's website for support or call 0800 054 0000.
Among the many companies within the production industry was Panavision, which shared their remorse at the passing of Halyna Hutchins, posting on LinkedIn: "We are deeply saddened to learn of the passing of Halyna Hutchins. Our hearts go out to her family and all those affected on the set of Rust. An AFI Cinematography alum and 2019 ASC Rising Star, Halyna created indelible images and was beloved by her communities. Her memory will always be with us."
ARRI also shared a tribute to the cinematographer, who they called an "exceptional talent and will not be forgotten."
In memory of Halyna, Local 600 has set up this GoFundMe page to help raise funds for her family at this difficult time which at the time of posting this article had raised over $78,000.
The American Film Institute (AFI) – a nonprofit dedicated to celebrating excellence in the art form and to creating national education initiatives – has announced a new scholarship fund for women filmmakers to honour Halyna Hutchins. "As is profoundly true in the art of cinematography, words alone cannot capture the loss of one so dear to the AFI community. At AFI, we pledge to see that Halyna Hutchins will live on in the spirit of all who strive to see their dreams realized in stories well told," the AFI wrote on its website. To donate to the scholarship fund, click here.
Article by Zoe Mutter. If you would like to send a tribute, please email Zoe at zoe@britishcinematographer.co.uk.

Below is just a small selection of Hutchins' beautiful work which will live long in her memory, inspiring many in the film industry and those wanting to pursue a career in cinematography…