FACT FILE
Age: 58
Born: Brooklyn, New York
Education: Newfield High School/ Buffalo State College/ on set
Hobbies: Art, music, allotment, travel, Bob Dylan
SELECTED FILMOGRAPHY (as gaffer unless otherwise stated)
The Score (2020)
After Love (2019)
The F1rst Team (TV series) (2019)
The Reluctant Landlord (Series 2) (2019)
Click & Collect (BBC comedy) (2019)
Scarborough (2018)
Famalam (TV series) (2018)
Vogue/Victoria Beckham Nowness (Branded content) (2018)
Urban Myths: Backstage at Live Aid (Sky Arts comedy) 2017)
Detectorists (Series 3) (2017)
Ray & Liz (2017)
Rise of the Foot Soldier 3 (2017)
Midnight of My Life (Short) (2015)
Blackwood (2014)
Pardon the Intrusion (Short) (2014)
Snow in Paradise (2013)
Roger & Val Have Just Got In (TV Series) (electrician) (2010)
Before the Devil Knows You're Dead (B dolly grip) (2007)
School of Rock (lighting grip) (2003)
Bringing Out the Dead (lighting grip) (1999)
Meet Joe Black (lighting grip) (1998)
Living in Oblivion (dolly grip) (1995)
Jumpin' at the Boneyard (lighting grip) (1991)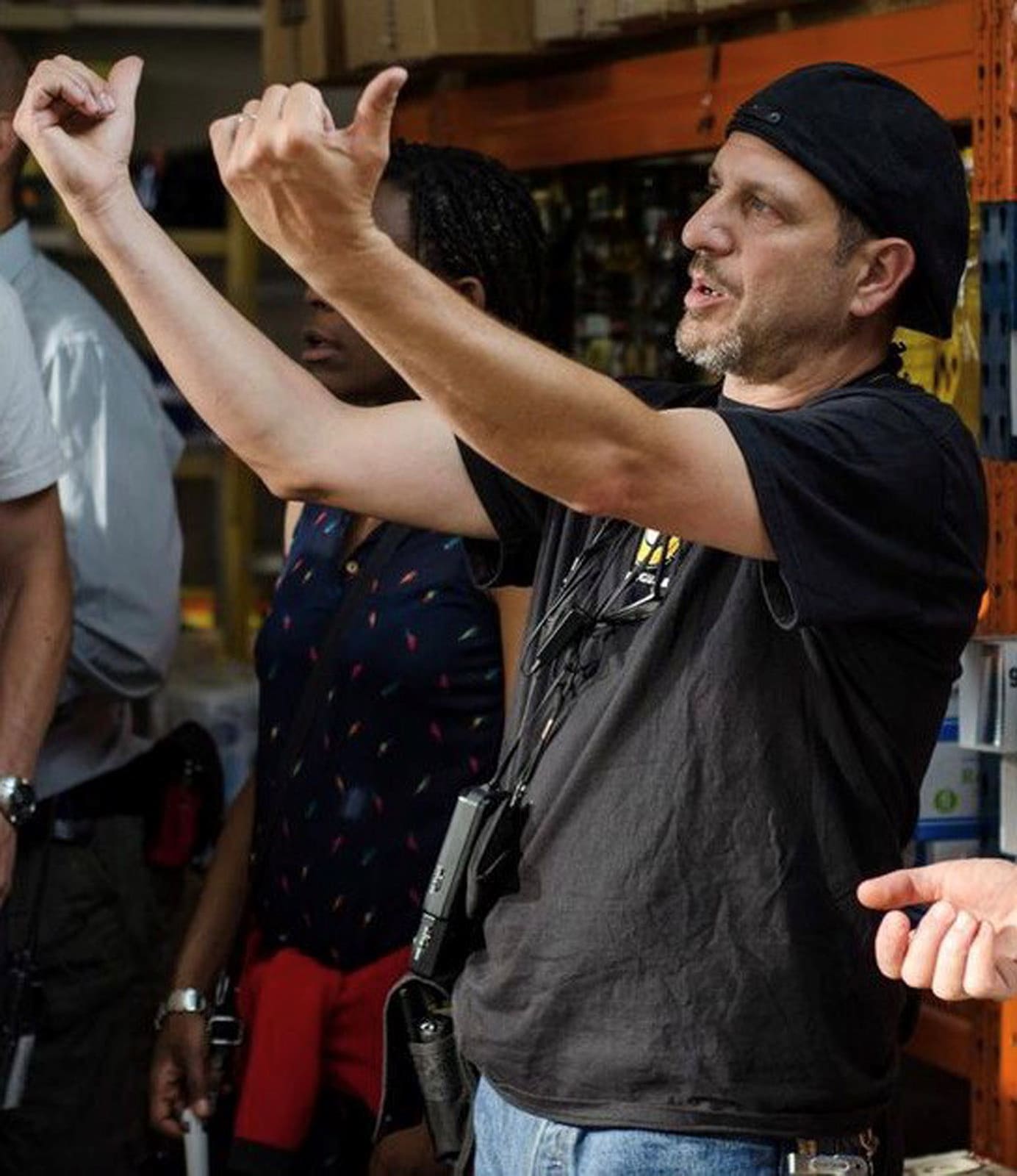 How did you first get started in the industry?
In the mid-eighties I was a bike messenger in NYC. I met another messenger that "worked in film". I told him I always wanted to work in film, although to this day I'm not sure I knew what that meant. The following Saturday I spent 17 hours in a warehouse in Brooklyn as a PA (runner) on a music video. I was immediately hooked.
What was your career progression?
As a PA (runner), I found myself mostly helping the grips and eventually got work as a grip. I did non-union low-budget work for six years until I got into IATSE Local 52 in 1995. I met my future wife from Yorkshire in NYC. She and I lived in Manhattan for four years and then we moved to London. As I preferred set lighting – although I do miss pushing dolly – I got work as a spark. There were some struggles, as could be expected in a new place, but guys like Shaun Mone, Sol Sahati, and Larry Prinz were so supportive from the beginning, finding my hybrid skill set a positive. I can still rely on them for advice, ideas, and most importantly, friendship.
Did you always want to be a gaffer?
The American system is different to here in the UK. In the States, the electricians deal with "anything with a plug" and the grips pretty much do all the rest. Shaping light, laying dolly track, pushing dolly, building sets, rigging, you name it. In NYC, as a company grip I did fine financially. To be a key grip meant having a truck or two full of kit, storage, and so on. I was a guy living in a studio flat on the East Side of Manhattan. That wasn't going to happen.
After a few years of sparking in the UK, I realised I could take on a bigger role; meet my own DPs, have a crew of more like-minded individuals, and go my own way. So I did.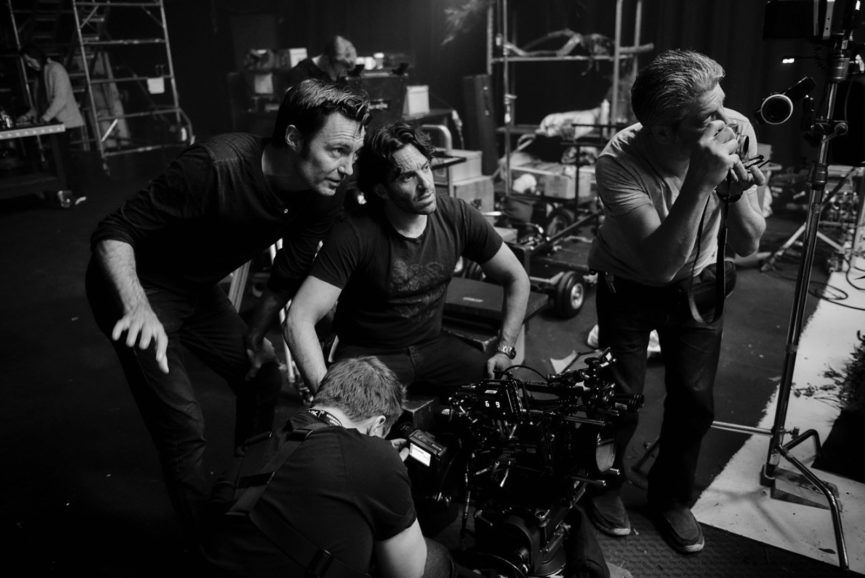 How did you learn the trade?
I learned absolutely everything I know from others. In the mid '80s I was lucky to work with folks like Paul Nickason, Todd Klein, Paul Candrilli, and Rich Audino. In '95, when I got into the union, I was fortunate to work on Richard Guinness Jr.'s crew as a lighting grip, and Mitch Lillian's team on his rigging crew (in the States, the grips do rigging as well as lighting). We worked with DPs such as Emmanuel Lubezki AMC ASC, Robert Richardson ASC, Roger Deakins BSC ASC CBE, Robert Elswit ASC, and so many more. I also worked with gaffers such as 'Rusty' Engles, Ian Kincaid, Michael 'Moishe' Moyer, Mo Flam, Bill O'Leary, and countless others. You couldn't help but learn when you work with that caliber of people.
And it wasn't just DPs, key grips and gaffers that I learned from; it was scenics, sound guys, props. By nature, our industry is a team, and everyone has something to offer that makes you a better all-round technician.
What was your big break?
I hit the ground running in October '95 when I got in Local 52. I was hired as a daily on Donnie Brasco. By lunch, the best boy Glen Engels asked if I wanted to finish the job and of course I said yes. The key grip was Richard Guinness Jr. I was on his team from that point on. In my mind, I still am!
Who or what are your biggest inspirations?
Local 52 key grip Richard Guinness Jr. is easily my greatest inspiration. He is a hard taskmaster and has a different personality and lifestyle to me, but he really knows his stuff. There are so many others that inspire me, many of them are no longer with us. I often look around on set and I see the team working hard, all the kit out, on a beautiful location or big studio, maybe in another country, and I silently thank them for helping me get there.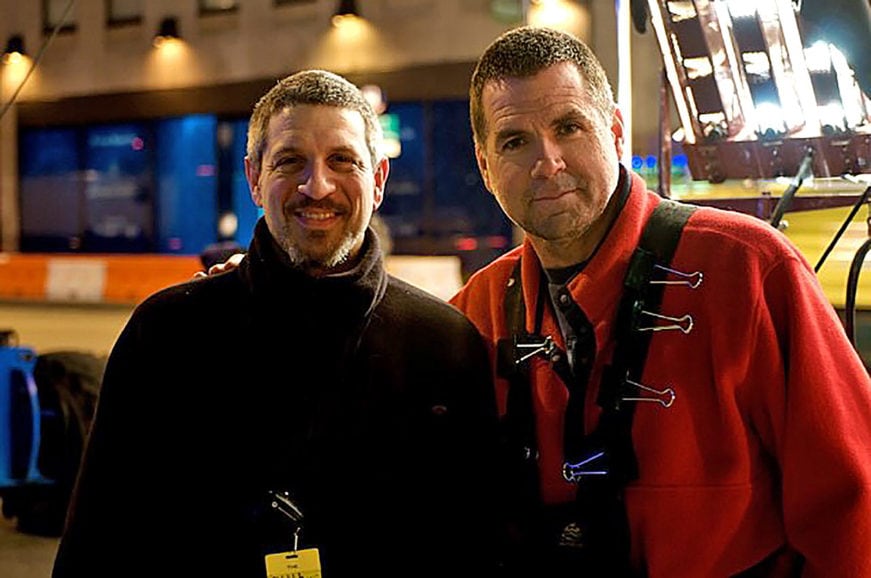 What are the fundamentals of a successful gaffer/DP relationship?
Communication, understanding the DP/director/project's vision. To be honest, I work with a different DP on almost every project. Maybe that shows I'm not the best person to answer that question; or maybe it just means I get to keep trying to figure out those fundamentals.
Who are your regular crew?
Hamza Twomey is my on-set guy and I've loved watching him grow. Nick Clarke is my best boy, when I'm lucky enough to get him. Beyond that, I have a rotating posse of sparks that each have their own skill sets and personalities. I can't name them all, but I can easily say I wouldn't be anywhere in this game without them.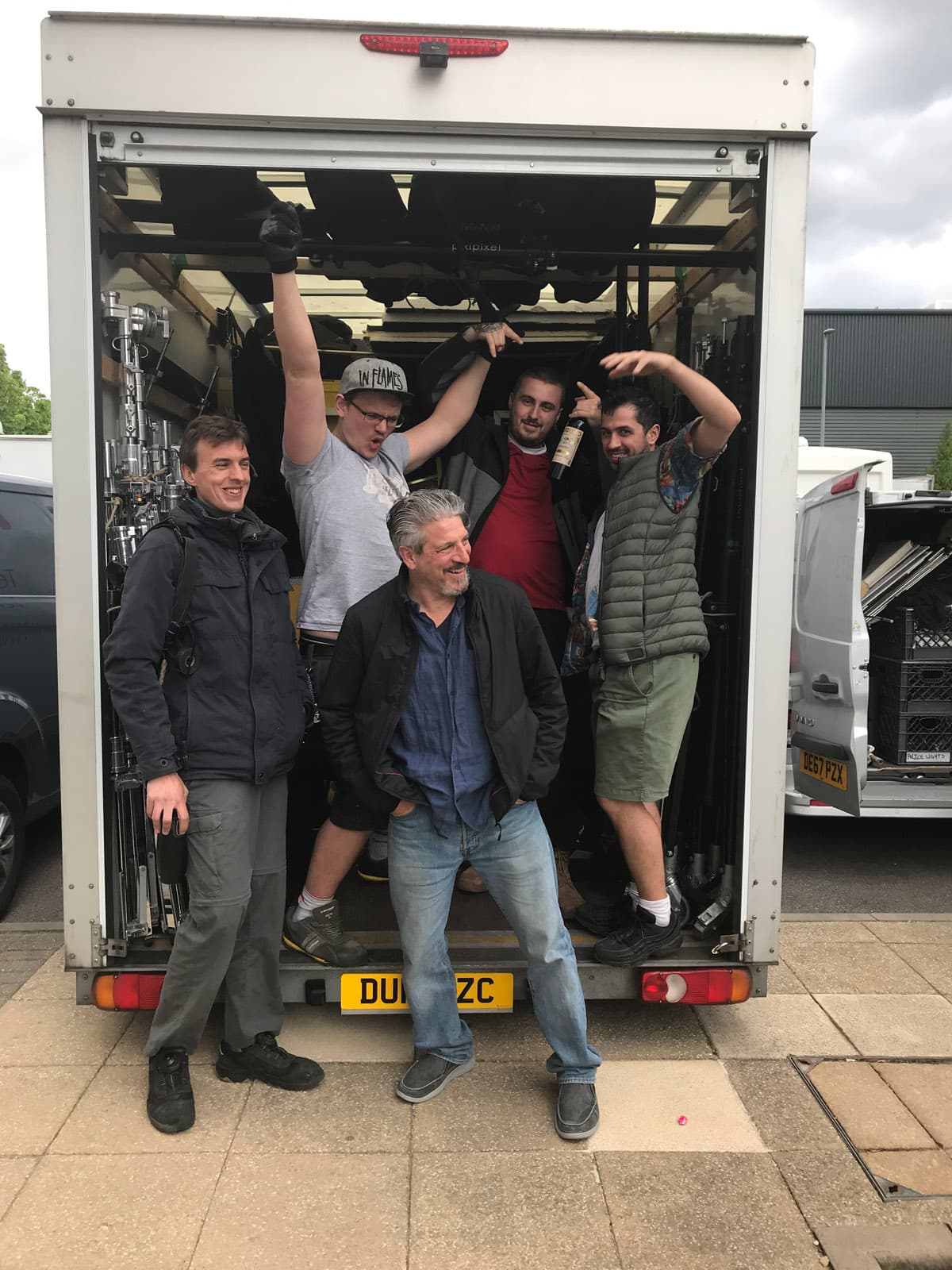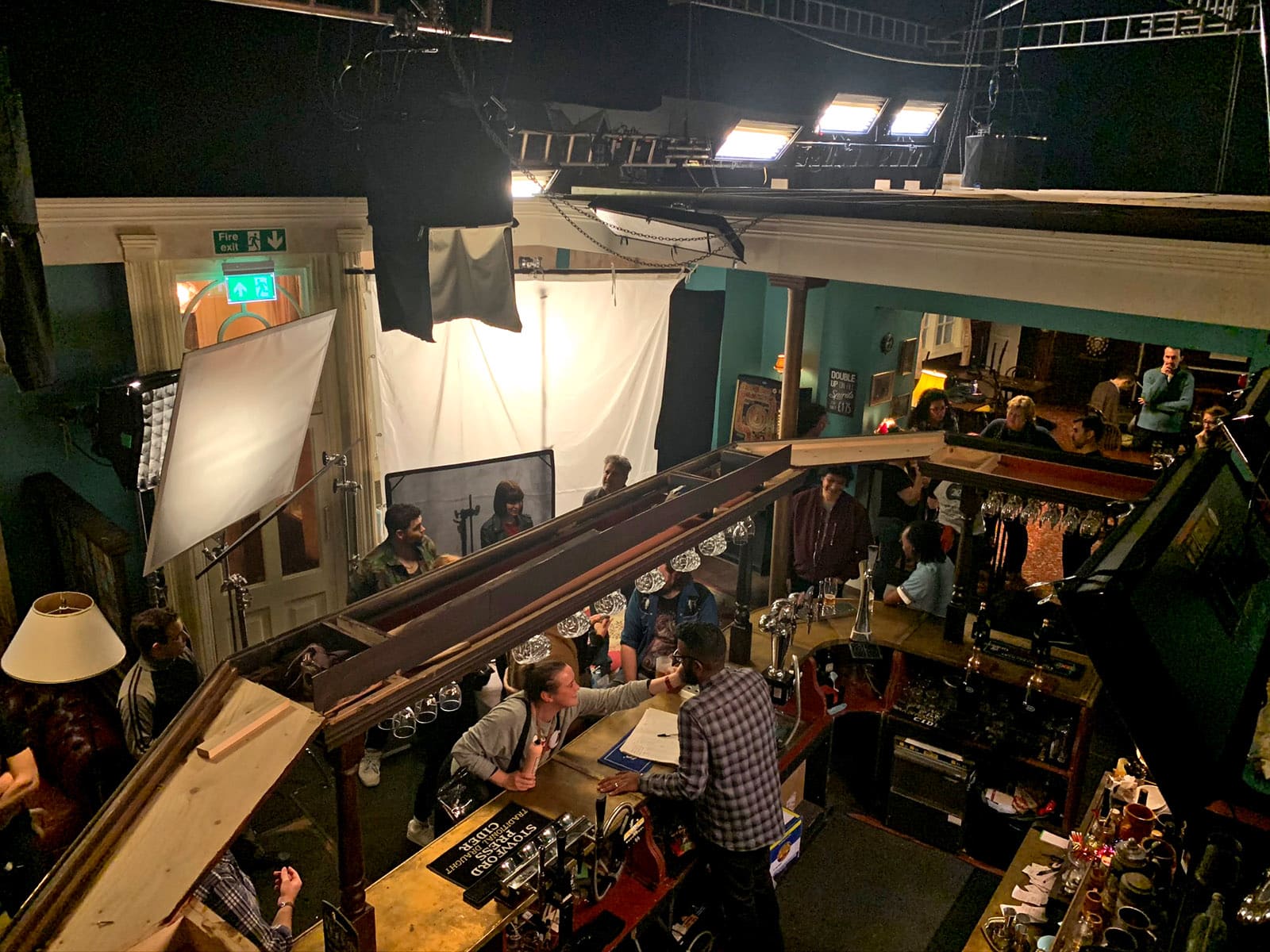 Which movie/production has been your biggest challenge?
Each job (hopefully) has a challenge. Recently I did a feature (The Score) that took place in one day, but we filmed it over five weeks. Our locations had windows running down both sides of the set as well as exteriors and maintaining lighting continuity was a challenge, as was working in a COVID-safe environment at the same time. I think we did one hell of a good job on both fronts!
Which have been your favourite movies to work on?
When I was still a grip back in NYC I loved working on Bringing Out the Dead (1999). The chance to work with Robert Richardson ASC and Martin Scorsese was a dream – an experience I was able to recreate on the set of Hugo (2011). I'm also proud to have worked with Sidney Lumet on Before the Devil Knows You're Dead (2007). No matter how long my CV gets, my having worked on School of Rock (2003) seems to get the most attention. Deservedly so, I loved that job. Here in the UK, I loved working on Hugo and World War Z (2013).
Which are you most proud of?
As a gaffer, I'm most proud of my work on Series 3 of The Detectorists (with DP Mattias Nyberg), and the Richard Billingham film Ray & Liz (with DP Daniel Landin BSC). I think After Love (with DP Alexander Dynan) looked really great and is an excellent film.
Howard's one of those rare technicians who is very much an artist in his own right – finding subtlety and shape instead of just bashing a light at talent.

DP Alexander Dynan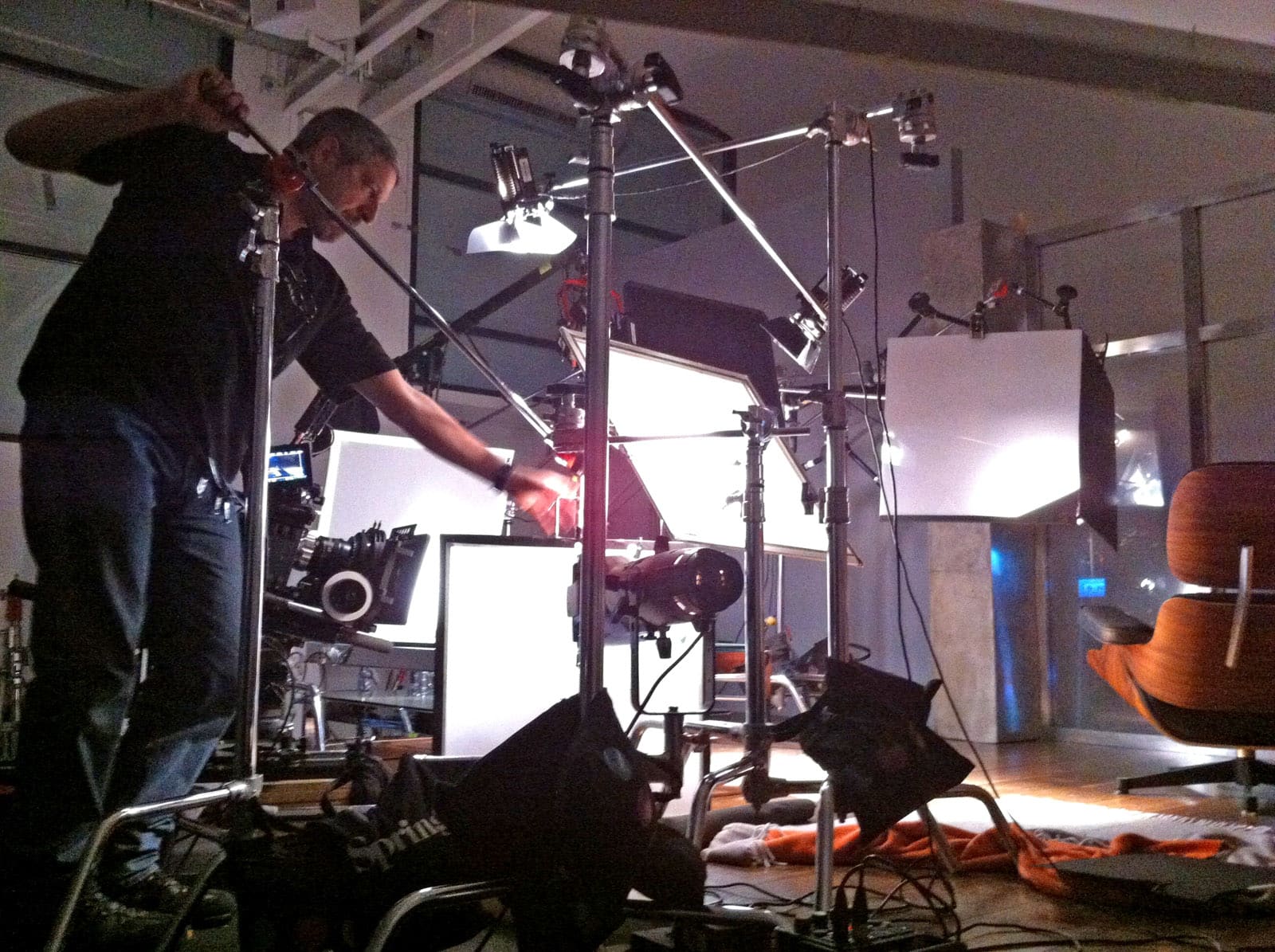 What is your favourite piece of kit?
Blackout Lighting Console and all the RatPac wireless DMX kit. I'm amazed by how LED lights, WDMX and controls have changed the on-set experience. I look at some of the young folks on my team and think 'they have no idea this isn't how it always was'.
How do you keep up with the latest innovations in lighting?
I go to the trade shows, scour the internet, and rely on my younger, more tapped in sparks to turn me on to things. When I come across a lighting gag or set-up that is challenging, I carry out research to see what's out there.
What new lighting kit have you been impressed by?
Blackout Lighting Console is a fantastic piece of kit developed by Jeff Brink out of NYC. It's a lighting control unit that you use on your iPad. The control it gives you is mind-blowing, and he keeps making it better.
What advice would you give aspiring gaffers?
I come from a very cerebral place. Obviously, technical training is important, but reading is also important. I recommend The Lighting Technician's Handbook by Harry C. Box, Backstage Handbook by Paul Douglas Carter, and Film Lighting by Kris Malkewicz. Watch classic movies – Talking TV Pictures is great for that in the UK. They don't have to be old and black-and-white, but those are my favourites.
And of course, be inspired by art. I know I'm supposed to mention Caravaggio and Rembrandt, but I'm a big fan of so many others: Grimshaw, Sorolla, Edward Hopper, Thomas Hart Benton, and the German Expressionists.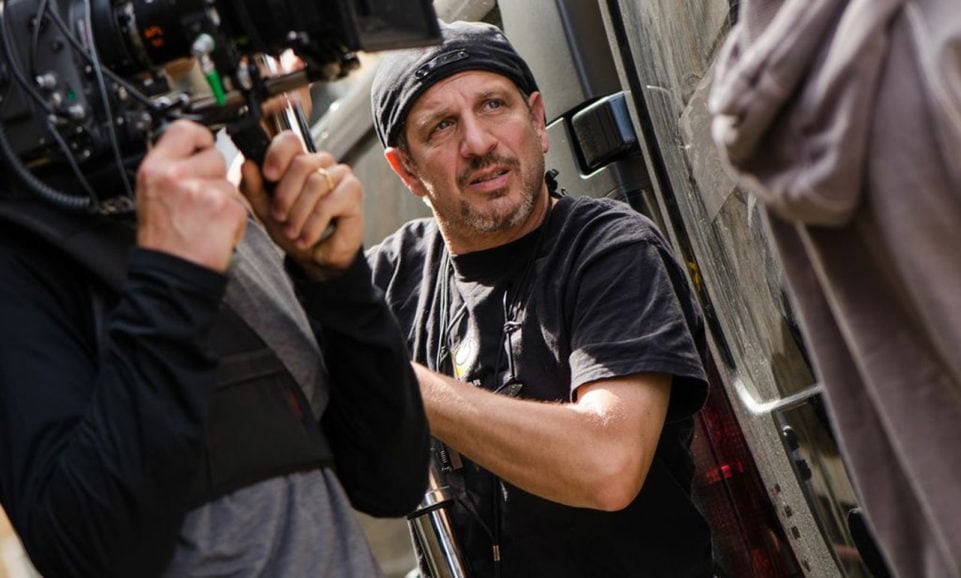 Cinematographer Mattias Nyberg says:
"Ever since I first worked with Howard, I admired his absolute passion for his job and our industry. His dedication to getting it right is second to none. He loves collaborating, embraces new technologies and techniques, and is always up to speed on the latest gadgets and lamps.
But perhaps it's Howard's background in the American system as a lighting grip on big budget Hollywood movies that taught me the most about the role of textiles and why they are so important to the quality of light hitting the set and the actors. I've benefitted from his knowledge and experience on many occasions when we've collaborated on commercial campaigns and on narrative jobs such as the final season of Detectorists.
I also love working with Howard because we have so much fun together. He's a lovely guy with a big heart and a great sense of humour."
Cinematographer Alexander Dynan says:
"Howard is an incredible collaborator. As a fellow New Yorker, I really appreciated his fluency in both UK and US film terminology. He's one of those rare technicians who is very much an artist in his own right – finding subtlety and shape instead of just bashing a light at talent.
I'm really grateful that he saw merit in my most recent project (After Love) and invested so deeply in our process. I think that reflects not only his work ethic but his level of character."
Cinematographer Alistair Upcraft says:
"Howard was recommended to me by his fellow gaffer Shaun Mone when I was looking for a gaffer for the second series of Sky's The Reluctant Landord. From the first conversation, I knew we were going to get along. Howard has a great energy on and off set, aways full of ideas and suggestions to solve the inevitable challenges of filmmaking. His positive attitude and the fact he's a genuinely decent guy makes him a great collaborator.
One of the best things about working with Howard is the attention he gives to shaping, sculpting and manipulating light. Taking away and controlling light is just as important to him as the placement of the lamp. He comes with a great team too. On Landlord we ran two stages and due to artist availability we had to regularly jump between sets incredibly quickly. Howard and his crew were always well ahead of the game. His refreshing eye for the latest lighting technologies and techniques, his willingness to experiment and creativity is a real benefit to you as a DP."