Camera loader Howard Colin recently completed the GBCT's 16mm/35mm film loading course, and wrote in with details of his experience.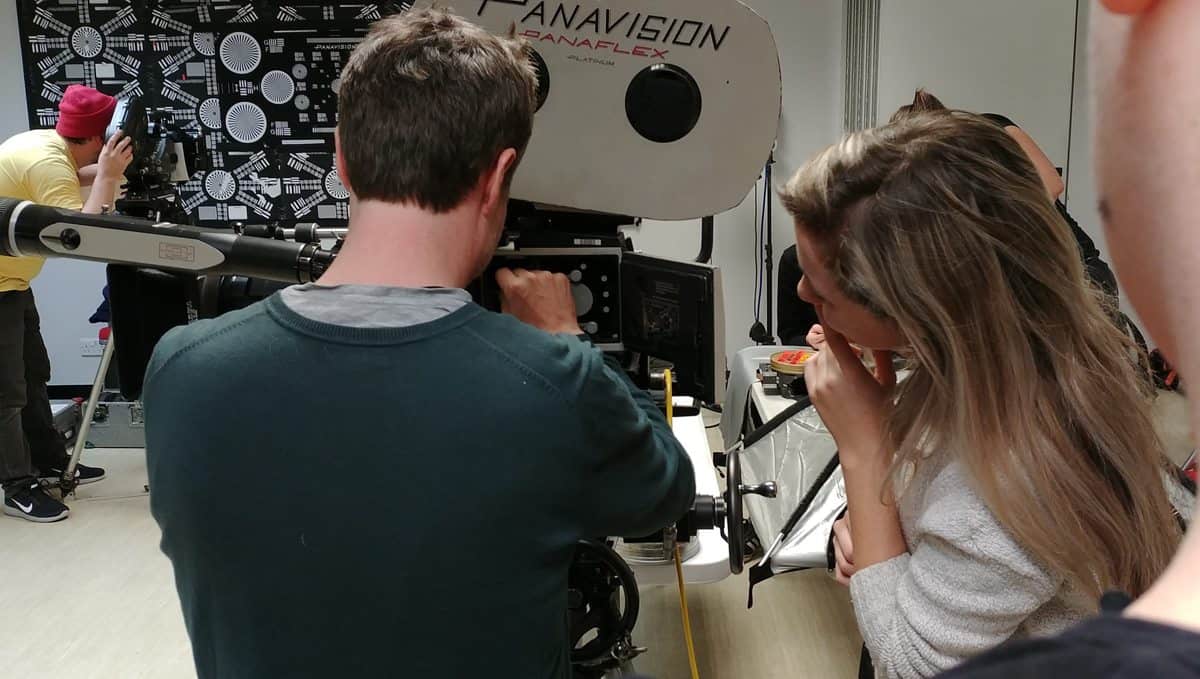 "It was a frosty start to Monday the 4th of December, I prayed to the traffic gods for an easy journey. I was heading to London to attend the GBCT Film Loading course, hosted at Panavision, Greenford. Thankfully the journey was fine.
Being a digital loader, I took it upon myself to further my knowledge of my role by learning the film process. I am motivated to learn as much as I can about the film way of working, hopefully to allow me to work on a film job. I also wanted to take the new information and apply it to my current, digital way of working. I wanted to see if, by applying old techniques, I could make my current working practices better.
Keen to learn the principles of film stock control, I knew what I wanted from the course. I had some previous experience with film cameras. But it was the paperwork side of things I really wanted to learn.
Colour coding stock? How to keep accurate camera sheets on film? What are the processes involved in reloading and short-ending a roll of film? These are some of the questions that I had floating around in my head at the beginning of the course.
We started on the Tuesday; there were eight of us in total. We had two tutors: Michael Hannan and Shirley Schumacher, and also two visiting tutors: Tim Potter and Rana Darwish.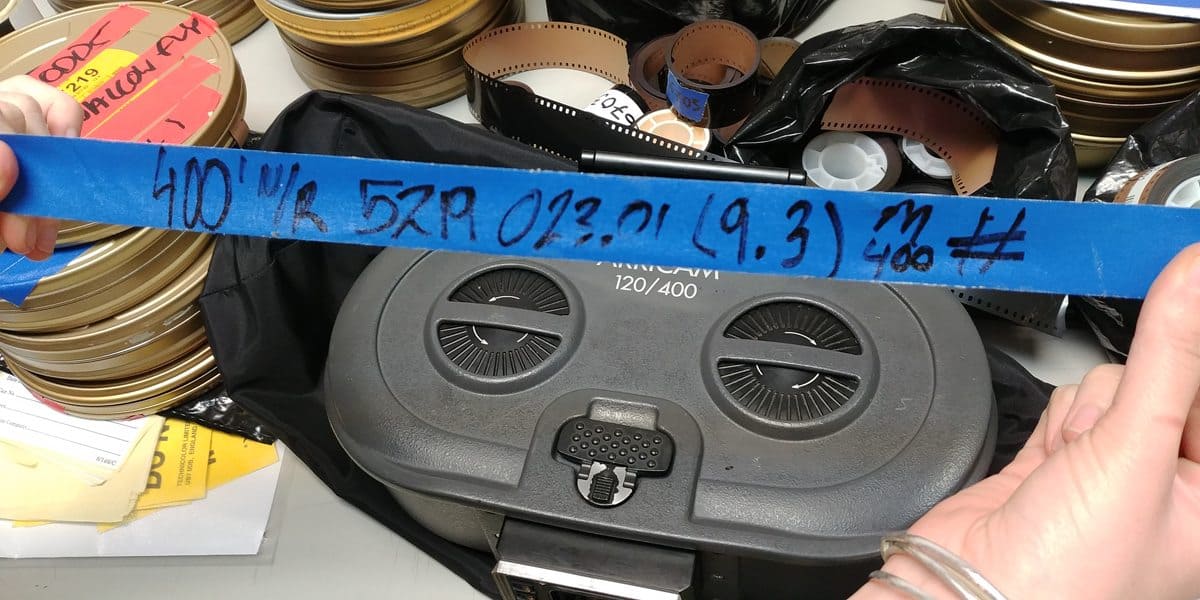 The course was structured very well. We jumped right into loading mags from several of the main 16mm and 35mm film cameras. Film changing tents were available to practice in once we felt confident. The tutors worked with us to answer our questions as we went.
Between practising loading, we had group discussions, covering the processes involved whilst working with film. The course materials were very good, enhancing the topics covered in the discussions.
It quickly dawned on me that working with film requires serious attention to detail. Even more than I had expected before. I learned how important neat and accurate camera sheets were, as the lab use these to bill production.
We also covered how to label-up mags, once they are loaded. We discussed film batch and cut numbers, and why it is important to keep track of these numbers, in case there is a problem with the stock.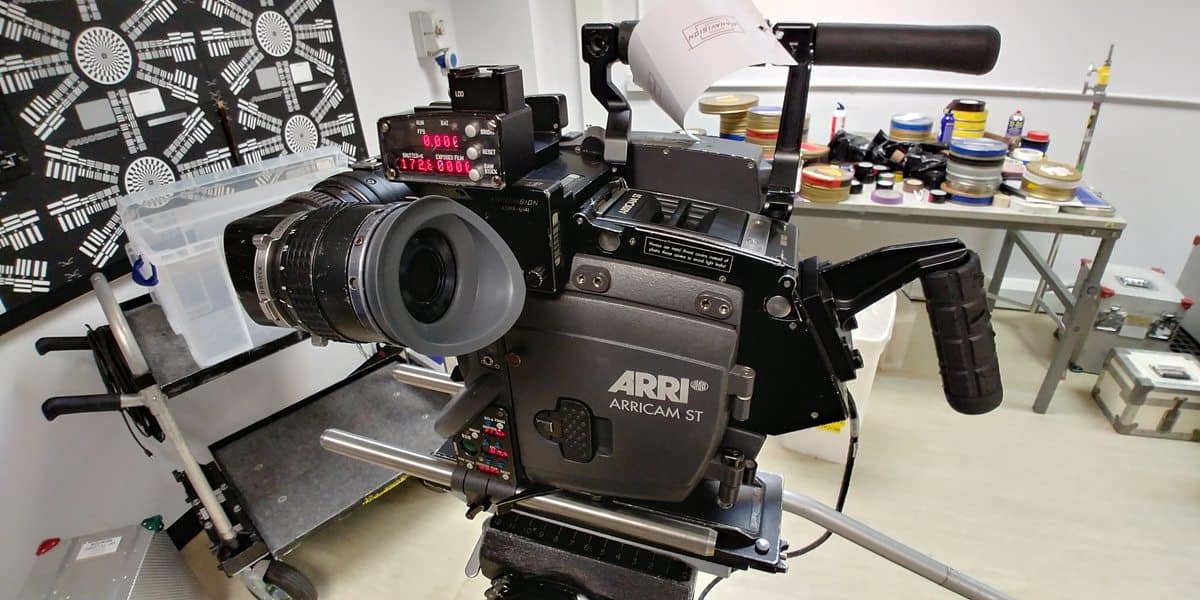 Rana showed us how to set up our loading stations as if we were on-set, neatly organising everything that you might need on a table or Magliner. Essentials like scissors, fresh stock, empty tins, pens and tape all need to be within easy reach. While working in a tent, the importance of a conveyor belt system was stressed. Film goes in to the left and gets canned to the right. Finally, the mag label is applied to the loaded mag, indicating the length loaded, stock code, batch, cut and roll number.
Before I knew it, it was Friday and the course was coming to an end. We had been provided with a strong foundation for working with film. By gaining more experience, we will be able to build on everything we had learned.
Overall, the course was excellent. I was able to get answers to all the questions I had. I left feeling pleased that I had gotten what I wanted from the course.
Weather warnings for snow were issued at the time of my journey home. Yet again, I found myself contemplating if the weather gods were on my side this time. I would like to say thanks to Michael, Shirley, Rana and Tim."