Dark Magic
Greig Fraser ACS / Snow White & the Huntsman
Dark Magic
Greig Fraser ACS / Snow White & the Huntsman
Australian Cinematographer Greig Fraser was in Jordan shooting Zero Dark Thirty  with Kathryn Bigelow when British Cinematographer finally tracked him down. However, we wanted to transport him out the desert, and the grim nature of that film, back to the fantastic world of his previous project, the dark fairy tale Snow White And The Huntsman.
Greig Fraser whose previous feature credits include Let Me In (2011) and Bright Star (2009) joined renowned commercials director Rupert Sanders, who was making his feature film debut with Universal's Snow White And The Huntsman. Starring Kristen Stewart and Chris Hemsworth in the title roles and Charlize Theron as the evil queen, it's a new take on the traditional story of jealousy, love and dark magic.
"I was involved relatively early on, around nine months before we started shooting," recalls Fraser. "So I was able to start working with Rupert then, drawing on references and coming up with the way that the film would feel and look. It's a fairytale, so there's a number of different ways you can shoot this type of story. We just wanted to make sure that we were being relatively unique in what we were doing - and that we were doing something that we would want to see."
The creative references included thousands of images "from a whole range of photographers", from painters like Caravaggio to installation artists, to singers.
"We drew inspiration from songs and the way things sound," Fraser says. "As for films, we drew from some how we wanted to do interior lighting, and from other films we took how we wanted to do camera movements, while for others it was how to do battle scenes. We were quite wide and varied in what we did."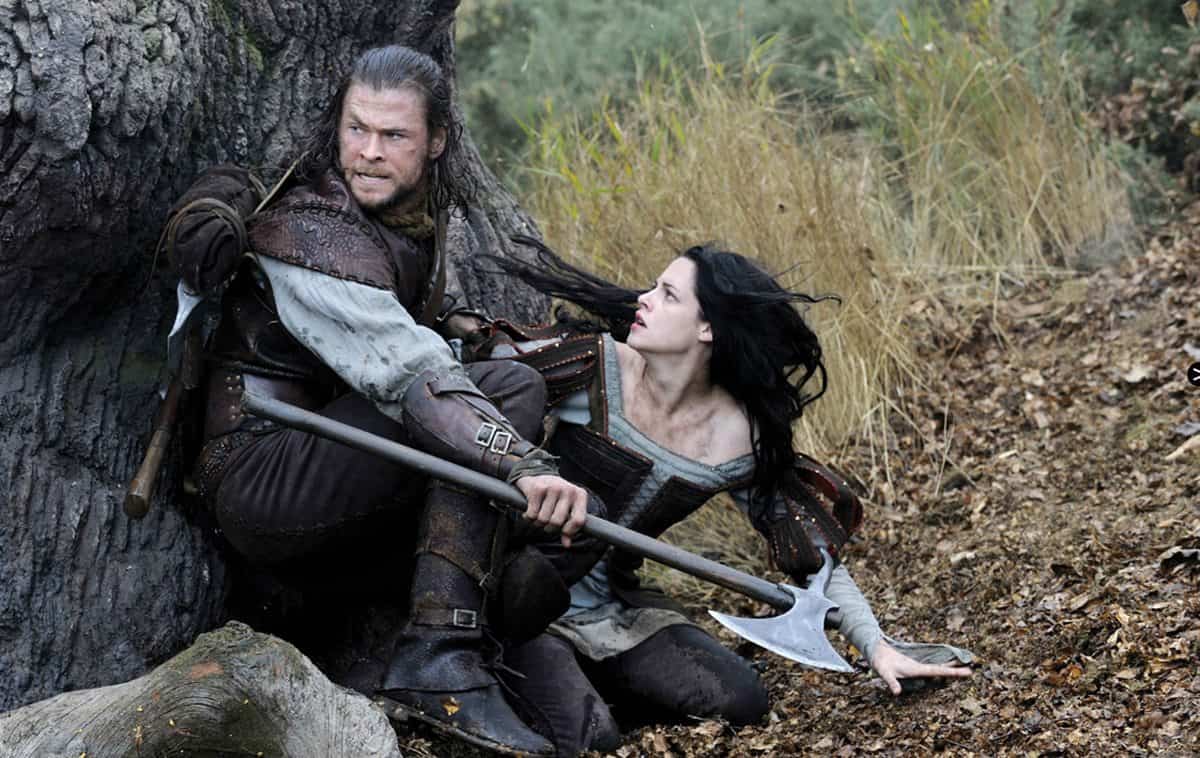 Fraser started his full-time pre-production about ten weeks before shooting began on Snow White And The Huntsman, at Pinewood Studios in August 2011. "I would spend that time going on location scouts, referencing, meeting with actors, doing tests, looking at tests, testing digital versus film, and looking at blow-ups of all that," he explains.
The production's many enchanted forest scenes were filmed out in the parklands near the studio, with woodland locations being augmented by specially constructed exterior sets.
"We had nature surrounding us, but our production designer John Watkins built some speciality forests within those forests," explains Fraser. "That was a deliberate decision as the director and I wanted to work with a certain level of 'lack of control'. When you build a forest in a studio you have to light it and so automatically it looks like a studio and it looks controlled."
Sanders and Fraser had a close working relationship. "We'd talk about shots and we'd do shot lists and storyboard occasionally together, but we also wanted to allow ourselves to find our way a little bit on the day," reveals Fraser. "Working this way means more often than not you're finding yourself faced with happy accidents. We were dealing with wonderful actors in Chris Hemsworth, Kristen Stewart and Charlize Theron, who were all very open to 'finding the scene' when we were in it."
"We were lucky with the weather," admits Fraser. "We started shooting in August and did all the bright sunny enchanted forest stuff early. We shot the dark forest mid-way through October and before it got too dark."
The cinematographer was, of course, able to call upon technical equipment and expertise to tame extremes of lighting and shade. "We had built a really big forest, so we still had issues with the sun getting in where we didn't want it. We tried to schedule shooting in such a way that wide shots were filmed before the sun came up too high and also used coverage."
"My gaffer Perry Evans had a couple of 40'x40' fly-swatters (cloth grids hanging from construction cranes) which we flew over the set, and those 40x40 solids could block a lot of the direct sun. So when it was sunny we lost a lot of the direct sun and when it was overcast we could use those as negative fill. It meant we were really able to sculpt the light. But it was definitely a challenge. It was probably more difficult to shoot in the exterior than it would have been easier to use interiors, but the results for us were a lot more appropriate for what we were aiming for."
That quest for an appropriate look encompassed the choice of format - Fraser shot most of his sequences on 35mm anamorphic film, using Kodak 5201, 5207 and 5230 stock. 65mm film was also used on the movie.
"Each film has its own decisions you make when you choose a format and we tested a number," Fraser explains. "We were very impressed with the Alexa and RED Epic. They were really great. But we found that 35mm anamorphic film still had a depth and a resolving power that the digital formats didn't have. It had a depth of colour that we responded to really well."
"The film and the set dressing was going to be very colourful and we didn't feel the digital formats really did justice to the colour that we were going to use in the piece," he continues. "We felt at that time that film was most appropriate for that story as well. We were dealing with a medieval story, we were dealing with a lot of firelight, just things that we decided film was better for than digital at the moment."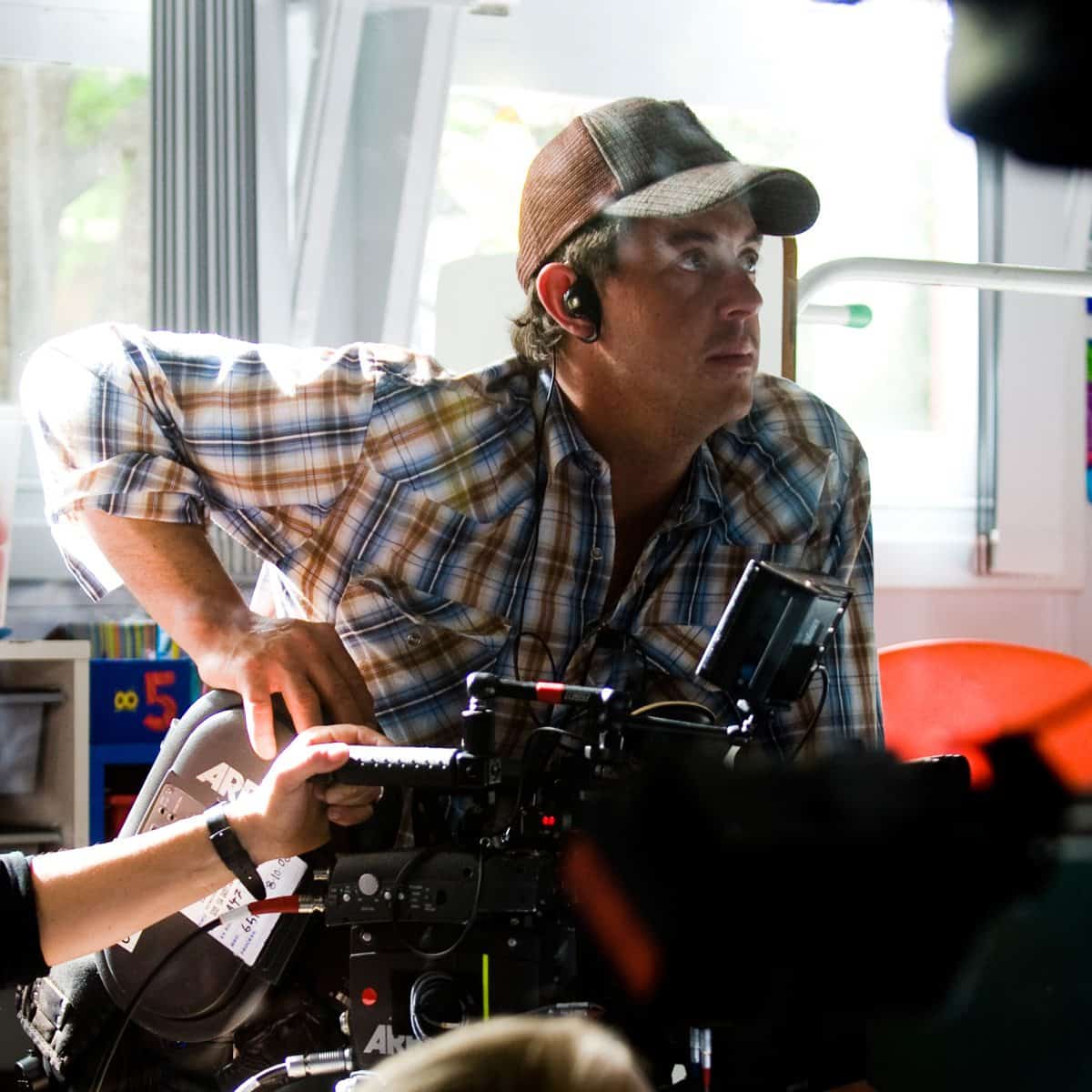 "I would spend that time going on location scouts, referencing, meeting with actors, doing tests, looking at tests, testing digital versus film, and looking at blow-ups of all that."
- Greig Fraser ACS
This is not to say that Fraser is against digital formats by any means. "In Jordan we're shooting on the ARRI Alexa M and it is 100 percent the right decision for the film I'm doing right now. It's still in testing mode and is a very nice piece of equipment. But on Snow White... anamorphic film just has a timeless, fantastic look to it. And as for the Kodak stock, I just love it."
On Sanders' film, Fraser's choice of camera was the Panavision Panaflex Millennium XL shooting at an aspect ratio of 2.35:1 with Panavision G-Series Lenses. This is a Panavision-built and -rented set of lenses, which the DP has used on two films in a row. "You learn the nuances of lenses when you use them more often," he explains. "You learn where the best resolving power is, where the best focus is. The G-Series is a really nice sweet lens."
Fraser has a particular favourite in the set. "It's a very fast anamorphic 50mm lens which has great focus fall off and it has a very interesting distortion of areas on the edge of frame. We used that a lot in the dark forest. In particular there's a sequence where Snow White breathes magic mushrooms. She becomes a little bit spacey, so I used that lens a lot for that sequence. It has a hard-to-describe quality; it almost looks like a shift-and-tilt. There are a couple of scenes where the Queen is becoming a little bit psychotic so we also used it there too. It helps differentiate the actor out from the background, just helps bring them out and creates a very unearthly feel."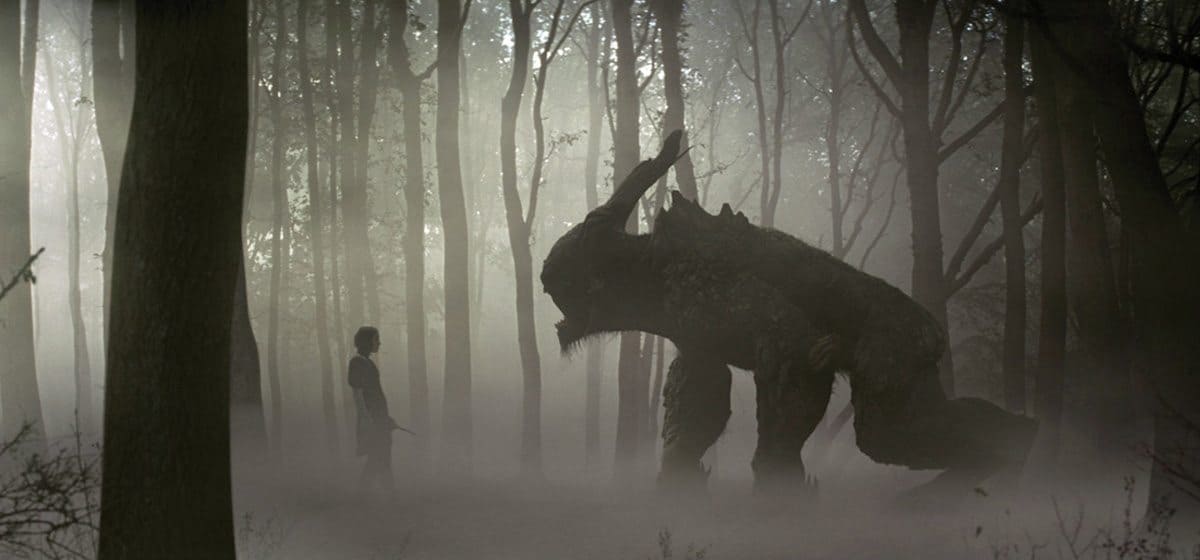 Fraser would often be at Sanders' side in the video village, discussing and controlling the lighting and the shots. "We had fantastic operators, George Richmond on the A camera and Simon Baker on the B camera," he explains. "George is also a steadicam operator, so we had access to that and used it a number of times. We also had a 44ft Moviebird on set and when on location we'd use a 50ft Technicrane."
Occasionally Fraser would get on a camera for more intimate shots with just the director and actors. "That was something that Rupert and I had planned from day one – that there would be a few key scenes in there that we were treating more intimately. So there was a successful balance of small crews and bigger crew."
"My major concerns on the production were that we were achieving on film what we set out to achieve and that we were maximising the subject material visually and narratively," he concludes. "We had to be properly documenting the drama, that was my ultimate goal."