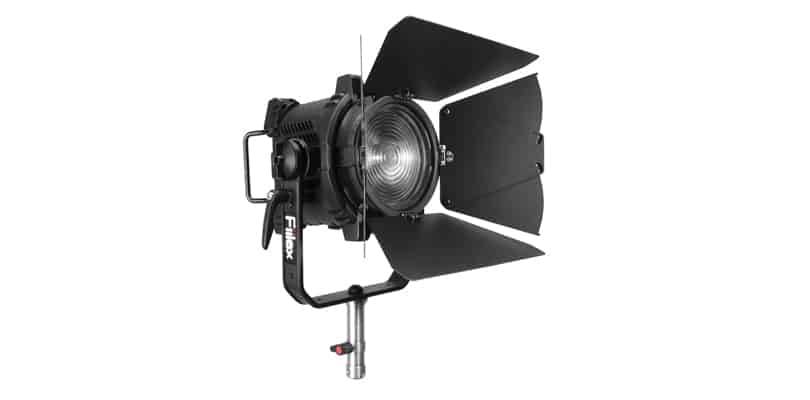 Fiilex's Q5 Color is a 185W 5" LED fresnel that generates high-quality RGBW light output. The fixture uses the latest iteration of Fiilex's Dense Matrix LED array to deliver colour quality and optical versatility that go beyond the typical limits of point-source LED technology.
With its wide spot/flood range, smooth dimming to 0 per cent, no flicker, and high CRI/TLCI, the Q5 Color combines the extensive feature set of top-tier multi-colour LEDs with classic Fresnel performance.
The Q5 light head weighs 7lbs (3kg), and its V-mount power system means that the fixture's power supply can be easily swapped out with compatible V-mount batteries. Light settings can be adjusted on the Q5's back panel via the directional pad or the intuitive control knobs. Further settings include fan and dimming modes, as well as various control modes, such as CCT, HSI, CIE xy and Effects in both 8-bit and 16-bit versions.