THE SHOW MUST GO ON
While the filmmaking industry strived to overcome 2020's obstacles to continue to create magic on screen, the event sector was also impacted by pandemic restrictions. Like many festival organisers, the dedicated team behind the 28th edition of EnergaCAMERIMAGE – the cherished event celebrating cinematography which attracts filmmakers and film enthusiasts in droves to Poland every November – was forced to pivot to a digital format.
It was initially hoped a hybrid event could be organised, comprising a stripped back physical festival in Toruń and most screenings and seminars moving online, but rising COVID-19 cases altered the plans. And while nothing quite compares to the electric atmosphere of an in-person event, watching standout productions on the big screen, networking with the industry's creative and technical geniuses, and attending fascinating seminars, the virtual festival was an impressive offering, especially considering the time available to move such a vast and unique event online.
Visitors were treated to a superb line-up of screenings, pertinent debate, riveting interviews and masterclasses and networking events such as Cooke Optics' ingenious DOP Roulette which gave virtual attendees the chance to talk to some of the industry's finest cinematographers. They could also explore a virtual version of the market area to learn about the latest technological creations from manufacturers including ARRI, Sony, Zeiss, Harkness, Canon, Cooke Optics, Fujifilm, De Sisti, and BEIKS.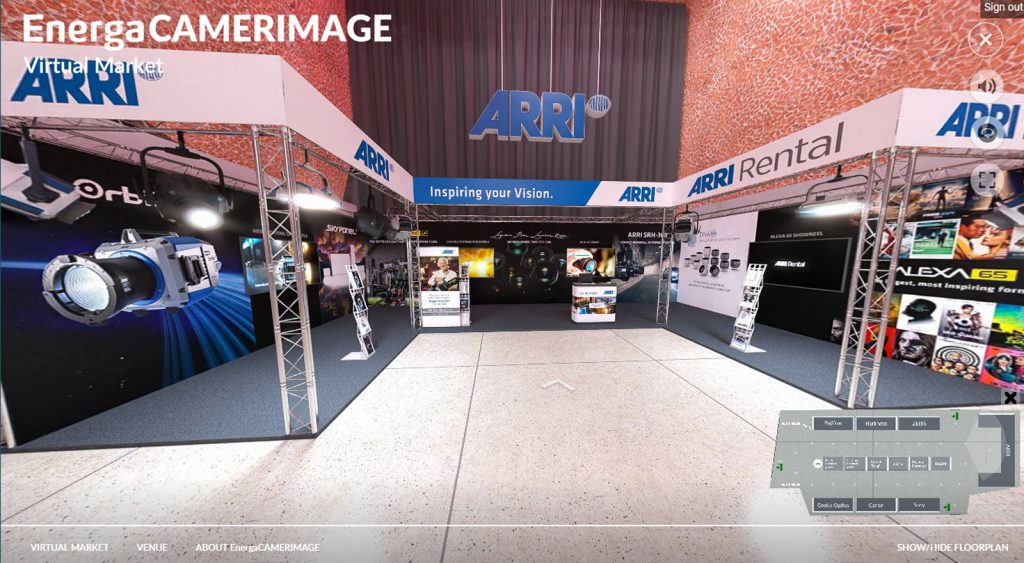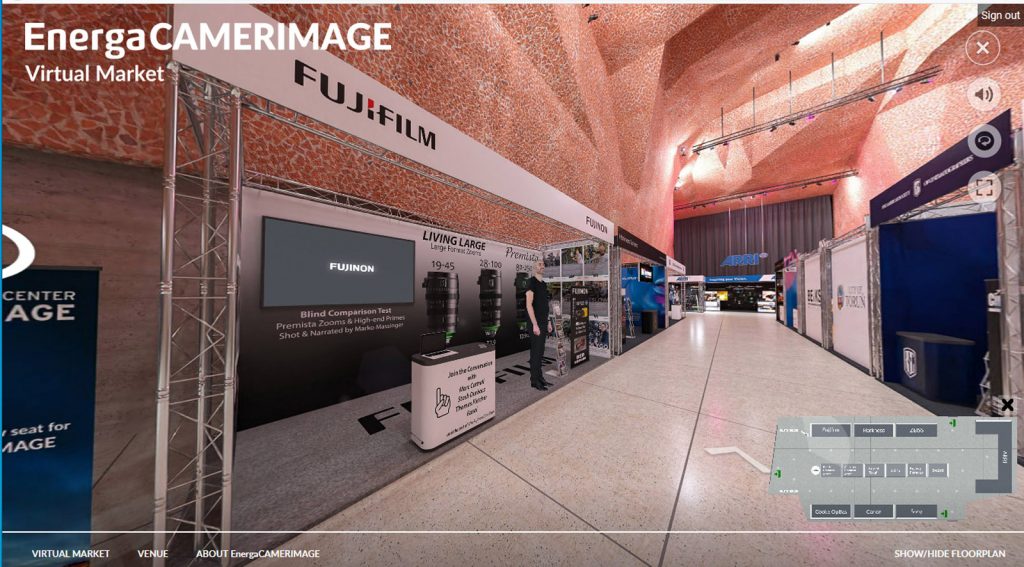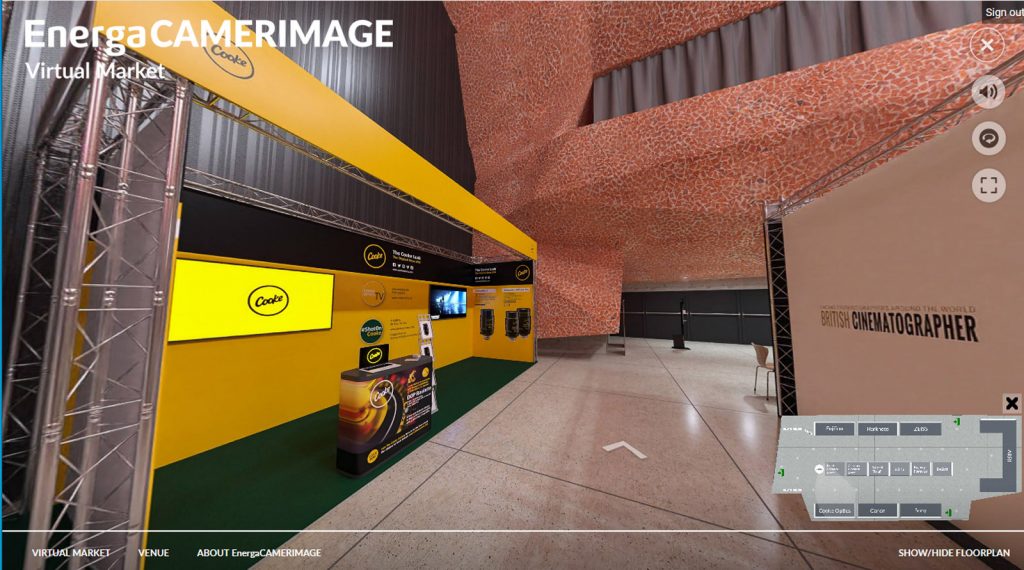 As highlighted by festival director Marek Zydowicz, the programme is based around three pillars – students, established cinematographers, and creators of the technology used to make the productions celebrated at the festival – which also formed the foundations of the virtual incarnation. Although a weighty tome could be dedicated to this year's event content, here are some of the many highlights.
A forum for debate
The festival places great importance on inspiring the next generation, a topic focused on in the 'Get Noticed 7' discussion, aimed at filmmaking students and featuring a panel of representatives from agencies Intrinsic, Lux Artists, WPA and WME along with cinematographers sharing advice on how to stand out from the crowd.
According to Louisa Vick, agent and partner at WPA, young DPs wanting to expand their career opportunities whilst training should continue to shoot whilst identifying directors in their circles and "honing your artistic voice and experimenting to figure out what you like to do and what type of stories you want to tell".
Chaired by Oliver Stapleton BSC, the 'Any Questions?' session saw virtual attendees pose questions to a stellar line-up of cinematographers – including Philippe Rousselot AFC ASC; Hoyte van Hoytema ASC, FSF, NSC; Laura Merians Goncalves; Anthony Dod Mantle BSC, ASC, DFF; Kate Reid BSC; Ula Pontikos BSC; and Charlotte Bruus Christensen – to gain valuable insight into their working practices, creative inspirations, and techniques.
Topics included: references that stimulate the creative process; whether to bring reference material to initial meetings; working in unison with directors to develop a visual language; shooting in extreme conditions; the impact winning awards has on a filmmaker; the joys of working with a diverse crew; and striving for equality in the industry.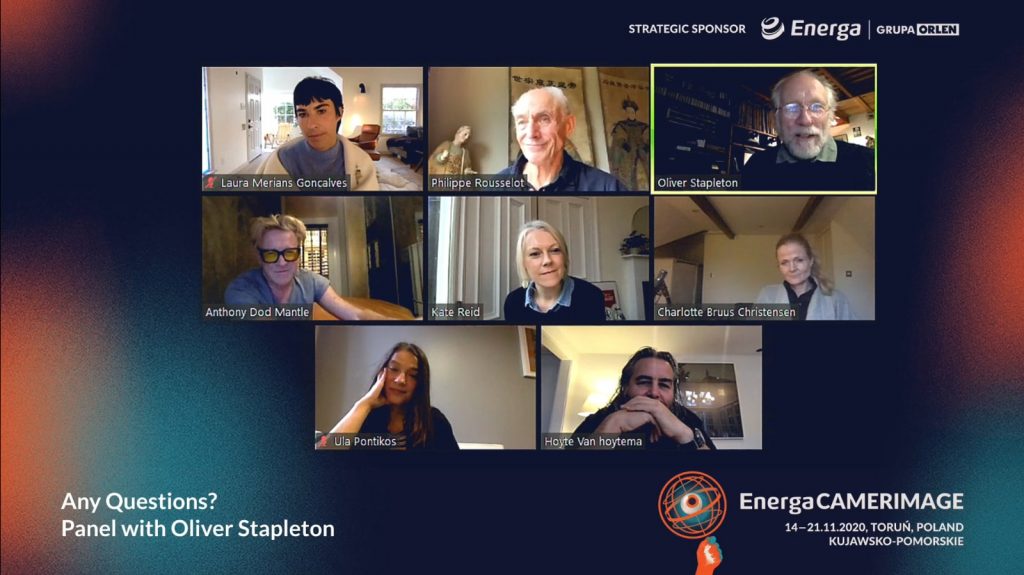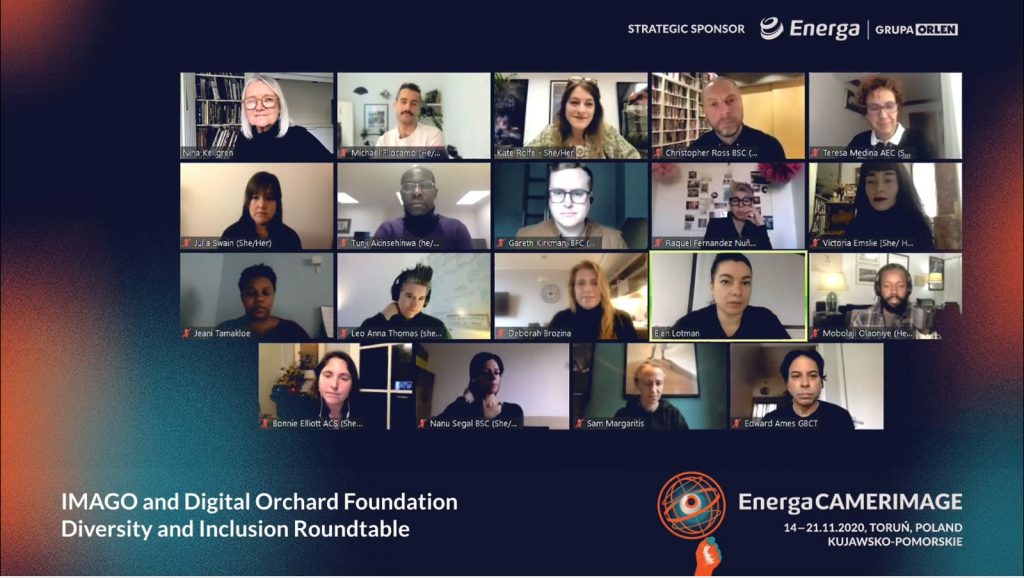 Equality was also the focus of a roundtable where Imago's D&I Committee joined forces with Digital Orchard Foundation to talk with peers and experts about diversity and inclusion for filmmakers, overlooked barriers, silenced facts, and changing implicit biases.
The need to alter the culture of the film and TV industry to become truly diverse and inclusive was highlighted. "Much must be done to make our camera crews resemble the world we live in. We don't have to wait for others to do something about it. We can look at ourselves and ask, who is in my crew?" said Bonnie Elliott ACS, speaking about the #WhoIsInYourCrew campaign.
Immediate actions needed include in-depth training of HoDs on their duty of care to those working on their production, leading by example and ensuring they understand the benefits and responsibilities associated with equality, wellbeing and inclusion; rolling out equality and mental health training to the production team as part of pre-production prep; and ensuring all crew lists are diverse with time allocated for fair interviews.
Recognising achievement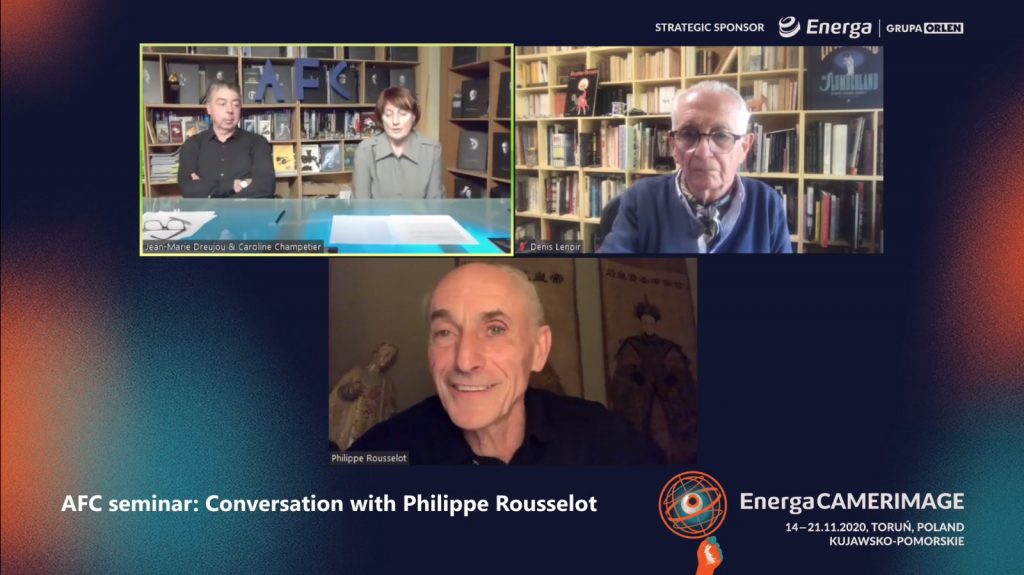 In addition to a fascinating AFC seminar session with Philippe Rousselot AFC ASC in which his vast body of work and collaborators were discussed, the master cinematographer was presented with the Camerimage Lifetime Achievement award. After accepting his award, Rousselot congratulated the organisers on successfully pivoting to online and reflected on what he enjoys most about the physical event: "Obviously this year I will miss what is so precious at the festival, meeting with friends, colleagues and filmmakers, but also most importantly missing meeting with the young generation of students because the exchange goes both ways."
The highly coveted awards were announced during the closing ceremony including the Main Competition Golden Frog award which was presented to British cinematographer Joshua James Richards for his work lensing Chloé Zhao's Nomadland. Commenting on the award, Richards said: "I had a wonderful time at Camerimage in 2015… I won the award for my debut film Songs My Brothers Taught Me and that just put the wind in my sails and gave me that encouragement I needed to move on, so to be here winning the Golden Frog means everything."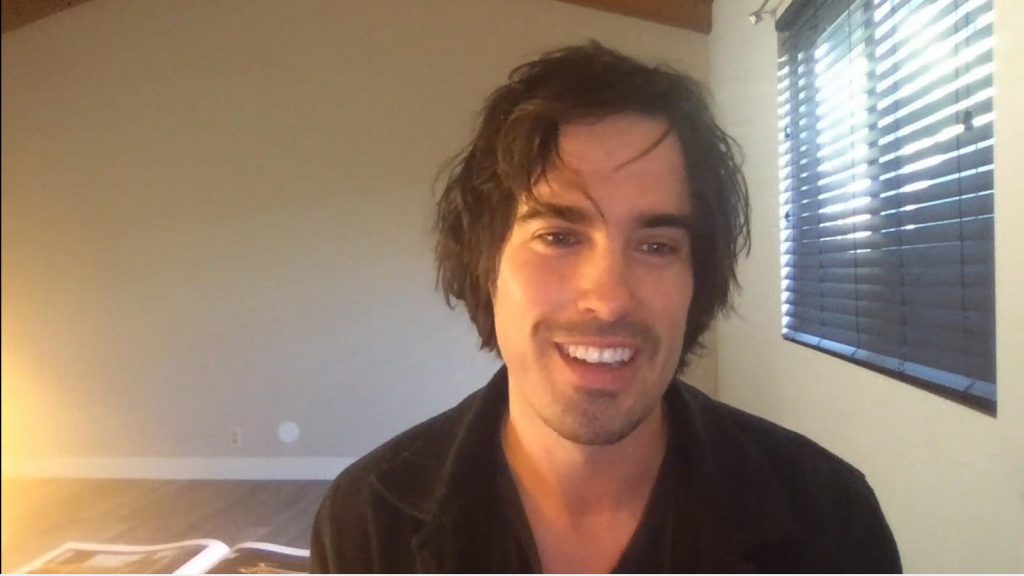 Outside of the awards for cinematography and directing (listed at the end of this article), Johnny Depp received the award for Actor with Unique Visual Sensitivity for creating characters with complex and charismatic personalities. In his acceptance letter, Depp commented on how lucky he felt to have worked with many incredible cinematographers, adding: "The relationship between the actor and the cinematographer is a pivotal one. You might even say it's the most important, considering cinema, more than anything, is a visual medium."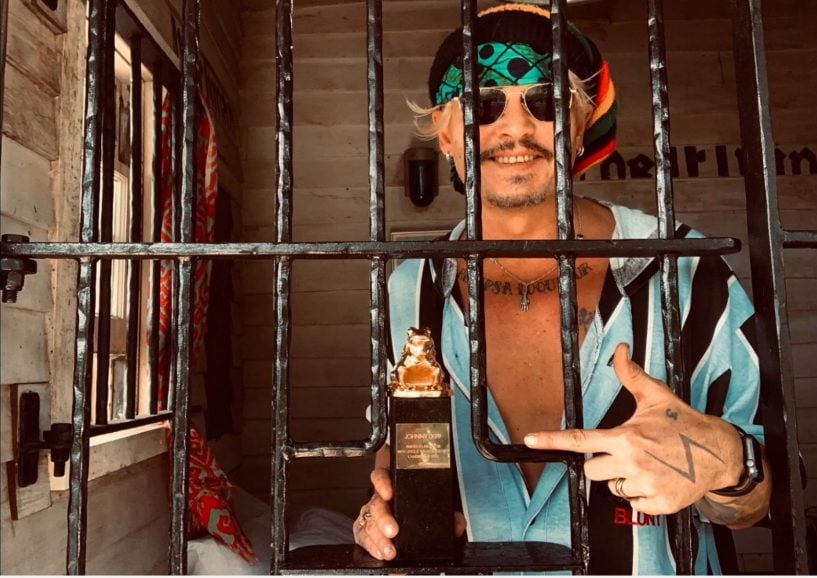 Filmmaking greats who sadly passed away this year were also remembered in the closing ceremony, including masters of their craft Michael Chapman ASC; Allen Daviau ASC; Jacek Korcelli; Igor Luther; and Gernot Roll.
Valuable insight
While Camerimage is a place to meet like-minded filmmakers and admire their work, it is also an opportunity to learn. This continued through online seminars where creators of cinematic works of art, including this year's competition films, divulged their inspirations and production processes.
In an ARRI Academy masterclass with Sir Roger Deakins CBE BSC ASC and his wife and long-time collaborator James Deakins, topics included their popular Team Deakins podcast – a valuable source of information and inspiration for filmmakers at every career stage – and the collaborations, technology and techniques that play a pivotal role in Deakins' phenomenal career.
We had to learn to adapt to a new reality and how to operate under these new conditions…We are starting the hard work to prepare for 2021's edition of the festival.

Festival director Marek Zydowicz
Amongst numerous insights into the art and craft of cinematography was Roger Deakins' comments onthe early stages of the process: "I like to have a lot of prep time and to be committed to a project for maybe months beforehand, so I am able to go on early location scouts and have discussions about sets. You really get an understanding of where the director's coming from."
In another must-see seminar, Vittorio Storaro ASC AIC took us through his filmmaking career and creative collaborations with directors. "I'm glad I met wonderful directors all searching for a specific look for every single film. That was a great push for me," said Storaro about his early career.
Amongst the festival's analysis sessions were: Tobias Schliessler's discussion of Ma Rainey's Black Bottom; Tom Sigel ASC and director Spike Lee's examination of Da 5 Bloods;and a conversation between Viggo Mortensen and Marcel Zyskind on their collaborations on productions such as Falling, a film screened as part of the festival's Main Competition.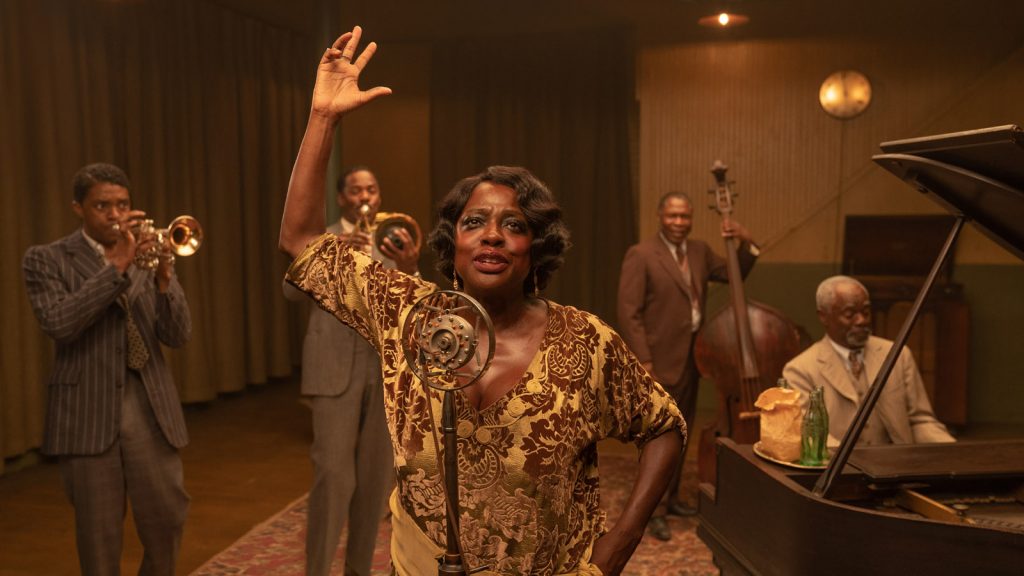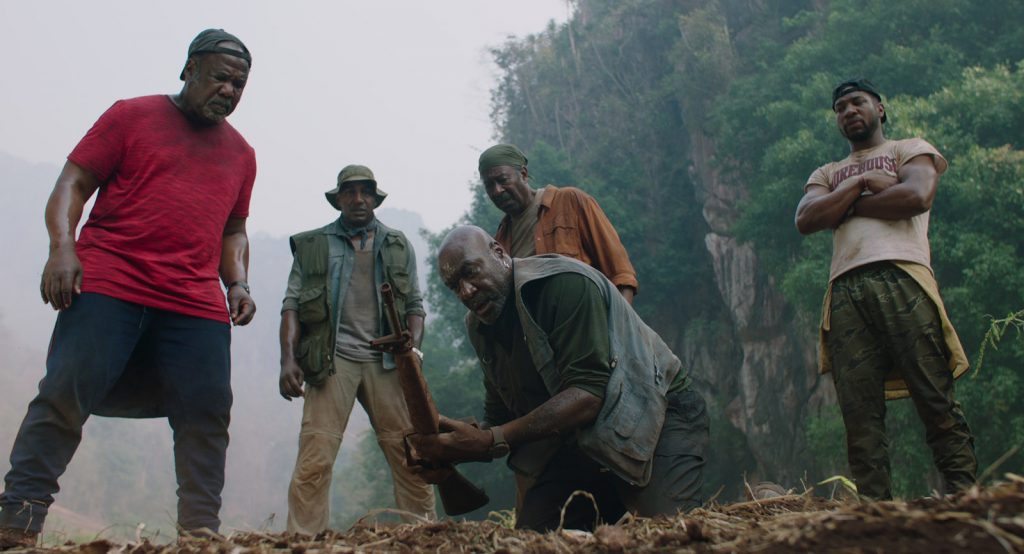 Some of the films explored grace the pages of British Cinematographer Issue 103, including DP Martin Ruhe ASC and George Clooney discussing The Midnight Sky; Erik Messerschmidt examining Mank; and Joshua James Richards talking about Nomadland and his filmmaking process. "Everything I shoot and want to be a part of, I want to do it because it's something you haven't quite seen," said Richards. "In the art world it wouldn't matter how talented you are. You're irrelevant if you're not new. We should approach films in the same way."
Also in the educational programme was a virtual production seminar from the ASC, Visual Effects Society and Netflix on the relationship between the cinematographer, visual effects supervisor and lighting director.
On the rise of game engine technology in filmmaking and educating the professional VFX community, Epic Games' Miles Perkins said: "Game engine technology is not simply a render portal. It has physics and…requires a different approach. We launched a fellowship programme…and look forward to doing more and offering that educational content to the professionals who have this amazing ability to bring these stories to life. These tools are there to enable people and we need to educate as much as possible so creatives can just create."
Understandably, pandemic production was examined in multiple discussions including IMAGO's 'Could filmmaking make you sick?' seminar on working conditions and safe shooting procedures during the pandemic.
"It's vital for the film community to unite. [The pandemic] shows us how important it is that we have strong networks throughout Europe… and stand in solidarity with one another to face a crisis like this together," said Interface Film's Zora Bachmann, a member of IMAGO's Working Conditions Committee who also shared initiatives Austria's filmmaking community had successfully adopted during the pandemic.
A roundtable from Sony saw Company 3 chief creative officer and senior colourist Tom Poole and cinematographers Łukasz Żal, PSC, Florian Hoffmeister BSC and Chris Teague explored the control on set and flexibility in post the Sony VENICE allows.
Looking to the future
Nothing beats the buzz of a physical festival of film and the industry is undoubtedly keen to attend next year's event in person in Toruń in November. But could a hybrid format play a role in the future of such events, allowing in-person meetings and big-screen viewings in Poland to occur in unison with a user-friendly online platform to catch up on sessions missed due to a packed schedule of screenings and seminars?
Festival director Marek Zydowicz reflected on the virtual event: "We had to learn to adapt to a new reality and how to operate under these new conditions…We are starting the hard work to prepare for 2021's edition of the festival. We will meet in Toruń and draw some conclusions from the online festival and what can be achieved."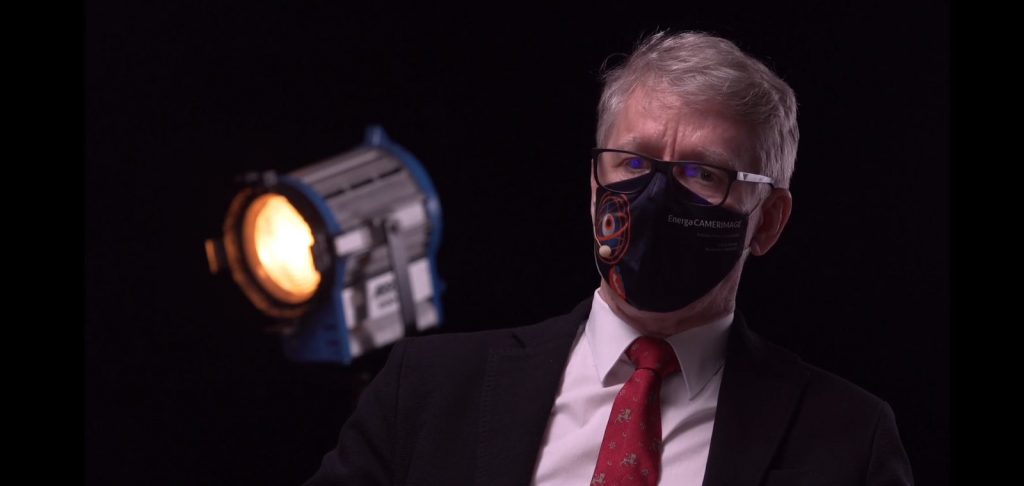 In related exciting news for the future of film and its continued celebration in Poland, development of the European Film Centre Camerimage – a new cultural institution in Toruń that may give the city more prominence in the European film landscape – continues to progress. The festival partnered with the Toruń council and national government to fund the $155 million facility which recently entered the architecture bidding phase. It is expected to be completed in 2025.
Poland's Minister of Culture, National Heritage and Sport Prof. Piotr Gliński said 2020's festival was of particular importance due to the recent announcement that construction preparations for the facility were underway. He referred to the centre as "another step in the development of the Polish film industry…representing Poland as a filmmaking-friendly country" that would host ambitious projects as well as becoming the future home of the festival. Zydowicz also invited input from international cinematographers to help produce the centre's programme. Following a year of unusual obstacles and uncertainty, the creation of a venue that continues the celebration of cinematography that the festival is renowned for will be welcomed by the industry as it looks ahead to film's future.
EnergaCAMERIMAGE 2020 Winners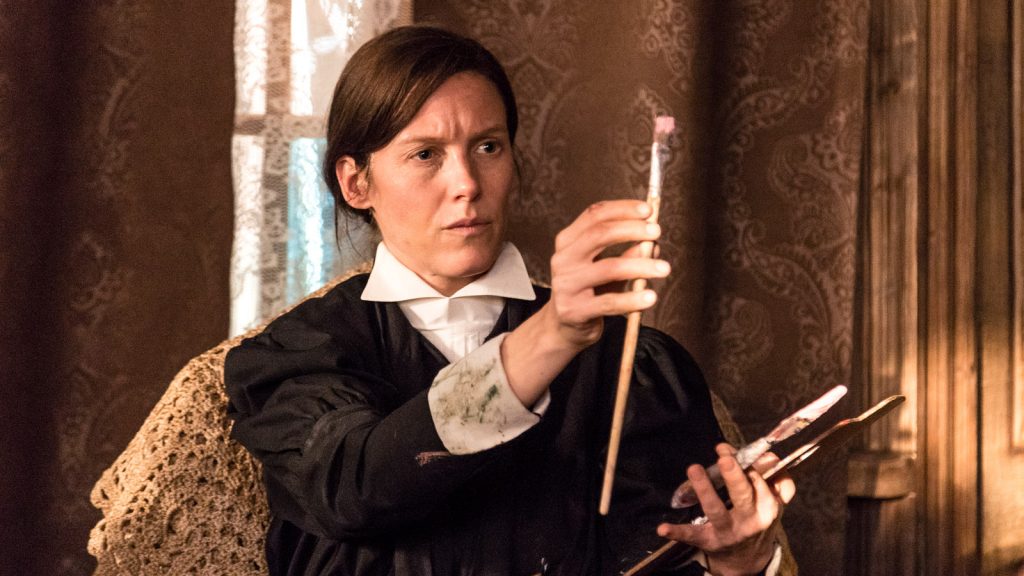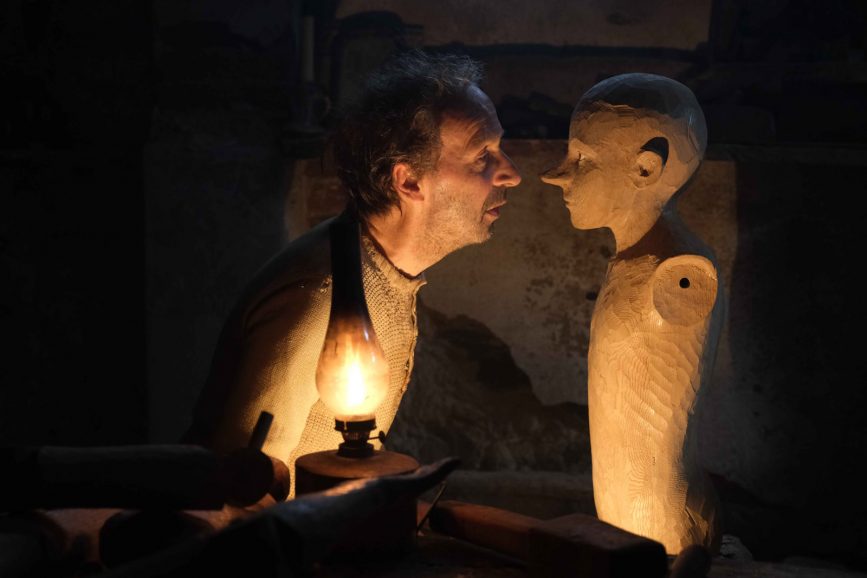 MAIN COMPETITION
Golden Frog: Nomadland, DP Joshua James Richards, dir. Chloé Zhao
Silver Frog: Helene, DP Rauno Ronkainen, dir. Antti J. Jokinen
Bronze Frog: Pinocchio, DP Nicolaj Brüel, dir. Matteo Garrone
FIPRESCI AWARD
Nomadland, DP Joshua James Richards, dir. Chloé Zhao
POLISH FILMS COMPETITION
Truth Makes Free, DP Witold Płóciennik, dir. Robert Gliński
Special Mention: Supernova, DP Michał Dymek, dir. Bartosz Kruhlik
Special Mention: 25 Years of Innocence, DP Bartłomiej Kaczmarek, dir. Jan Holoubek
DOCUMENTARY FEATURES COMPETITION
Golden Frog — Best Documentary Feature: The Whale from Lorino, DP Piotr Bernaś, dir. Maciej Cuske
Golden Frog — Best Docudrama: 499, DP Alejandro Mejia, dir. Rodrigo Reyes
DOCUMENTARY SHORTS COMPETITION
Golden Frog — Grand Prix: A Horse Has More Blood Than a Human, DP Mehdi Azadi, dir. Abolfazl Talooni
Special Mention: Blood Rider, DP David Bolen, Jon Kasbe, dir. Jon Kasbe
CINEMATOGRAPHERS' DEBUTS COMPETITION
Two of Us, DP Aurélien Marra, dir. Filippo Meneghetti
DIRECTORS' DEBUTS COMPETITION
25 Years of Innocence, DP Bartłomiej Kaczmarek, dir. Jan Holoubek
MUSIC VIDEOS COMPETITION
Best Music Video: Bass Astral x Igo "Feeling Exactly", DP Mikołaj Syguda, dir. Krzysztof Grajper
Best Cinematography in a Music Video: Aigel "You're Born", DP Andrey Nikolaev, dir. Andžejs Gavrišs
FIRST LOOK – TV PILOTS COMPETITION
Hunters: In the Belly of the Whale, DP Frederick Elmes, dir. Alfonso Gomez-Rejon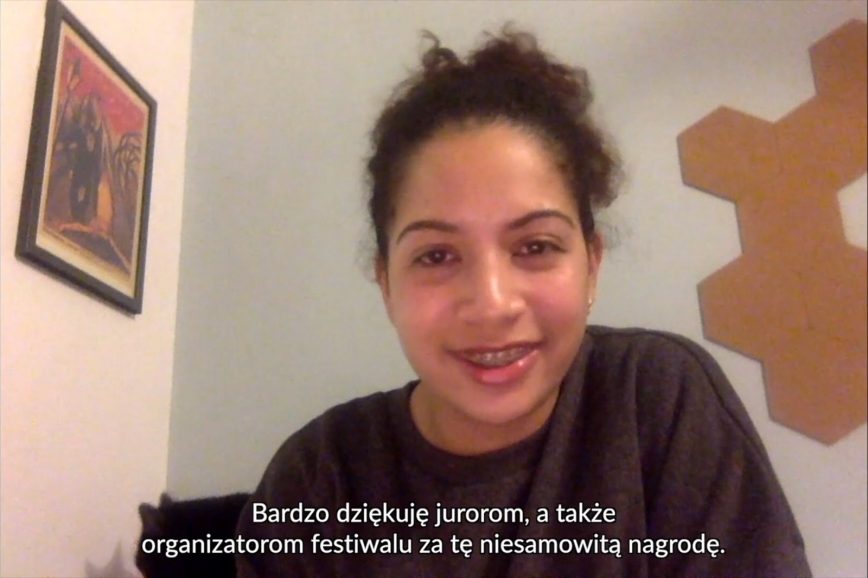 STUDENT ETUDES COMPETITION
Golden Tadpole: A Rodeo Film DP Erin G. Wesley, dir. Darius D. Dawson, American Film Institute Conservatory
Silver Tadpole: Stratum Deep, DP Nathalie Pitters, dir. Lian Meng Rose, National Film and Television School (NFTS)
Bronze Tadpole: The Dress, DP Konrad Bloch, dir. Tadeusz Łysiak, Warsaw Film School