Perceptive Powers
Christian Berger AAC / LUDWIG II
Perceptive Powers
Christian Berger AAC / LUDWIG II
Artistry in its purest most perfect form. The ability to see and create beautiful, aesthetic and majestic images characterises the work of a great cinematographer, and DP Christian Berger AAC is a wizard of magical image capture, writes Annette Zoeh.
For his camera work on The White Ribbon, Berger received many international awards, including Cinematographer Of The Year/Los Angeles 2009, the ASC's 2010 Outstanding Achievement in Cinematography Award, plus nominations from the Academy, and also the BSC. The list of domestic wins also includes German Film Award, the Lola 2010, the Austrian Romy 2010, as well as Diagonale Kamerapreis 2010 from the Austrian Association of Cinematographers.
Berger's latest cinematic challenge is the camera work on this year's major, €16million Bavaria Film, movie production of Ludwig II. It's an occasion that offered the opportunity to talk to him in detail about the pre-occupations with a unique piece of art in the last year as well as his current camera work.
Although a wide variety of offers followed The White Ribbon, Berger devoted all of his energy to cooperate and assist his wife, the French-Swedish actress Marika Green, to produce and create a unique and personal piece of art – an expansive photographic exhibition and book entitled Photographic Sights: 1894 to 2010. It uses Marika's own collection of images, from over four generations of her family history, and is a document that in itself tells the story of photography in stunning images. For example, Marika's grandmother was the first female photographer in Sweden and a pioneer of her time.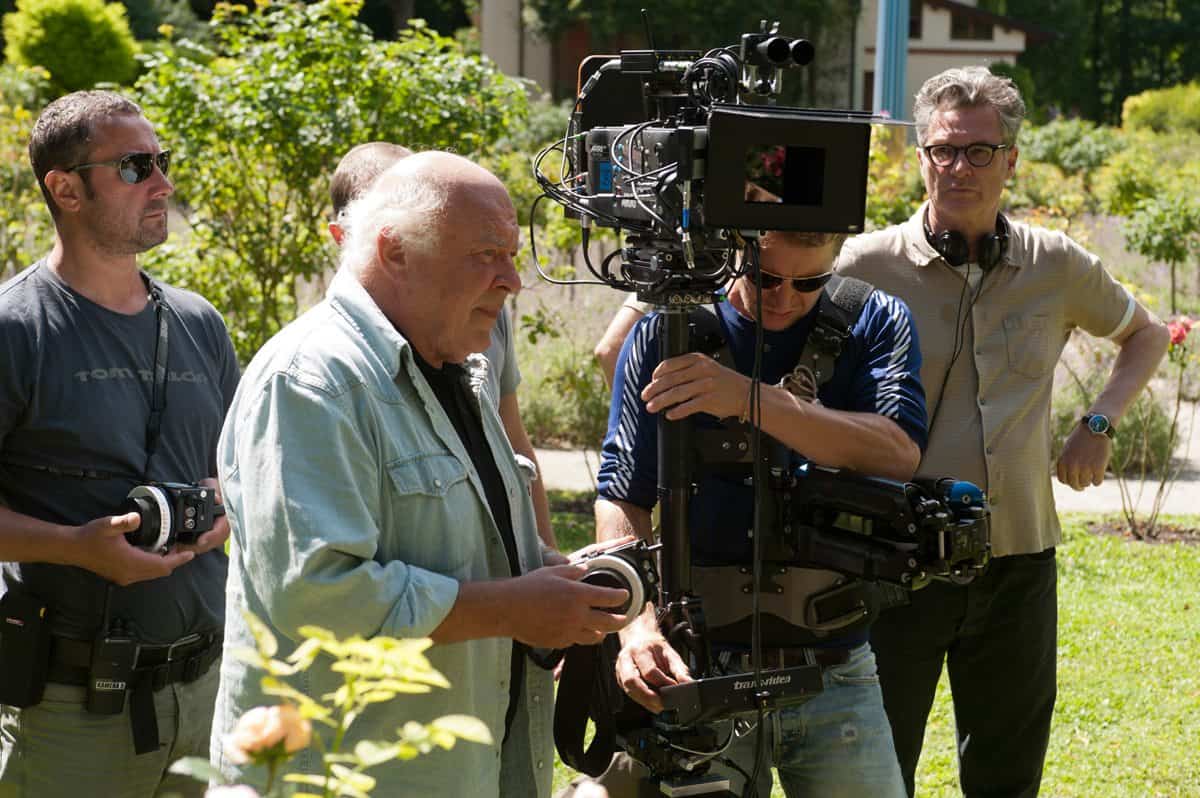 Since then, Berger has immersed himself in shooting Ludwig II, this time using high-end, digital cinema cameras in the form of ARRI Alexas.
"The personal incentive for me on this four-month, expedition-like production, was to set a different, distinguished and critical eye on the history of Bavarian King Ludwig II, and to explore and discover the private personality hidden behind all the opulent splendour and magnificence. It was the director, Ulrike Ottinger's intention to find a cinematographer's eye that would highlight a more tender and loving appproach towards the sensitive personality of Ludwig II, rather than on his dictator-like character. She wanted an intense look that provides aesthetic, beautiful, intimate images instead," Berger comments.
The fifteen different historical locations, including a huge diversity of lowlight conditions, required Berger to carefully select his camera and lighting equipment. He selected ARRI Alexas, supplied by ARRI Munich Rental. As he explains, "The ARRI Alexa is an intuitive, relaxing camera to work with; its handling is easy and high-quality at the same time, and you can maintain all your habits of operating in 35mm analogue times. Up to now, it is proven to be a smooth, fantastic piece of equipment to work with, without any failures." Berger is also full of praise for, "the back-up assistance and workflow provided by the ARRI team, it's super-professional."
In terms of image capture Ludwig II is being recorded in ARRI RAW, simultaneously in cinemascope 2.35 and at 1:79.
"Recording in RAW makes much more information available to the director as well as the cinematographer; it allows shifting of the image in whatever direction over a very wide area. Though it does not tell me the look on-set, RAW incorporates every minute detail of information. For the first time, I am working with an operator, and two extra people in the camera team, which is crucial when recording digitally. For me, as a DP, this results in a more relaxing working environment and, using large HD monitors, allows me to be more precise about ratings, the control of light and camera movements." Berger praises his 1st AC, Gerald Helf, for the great job he does.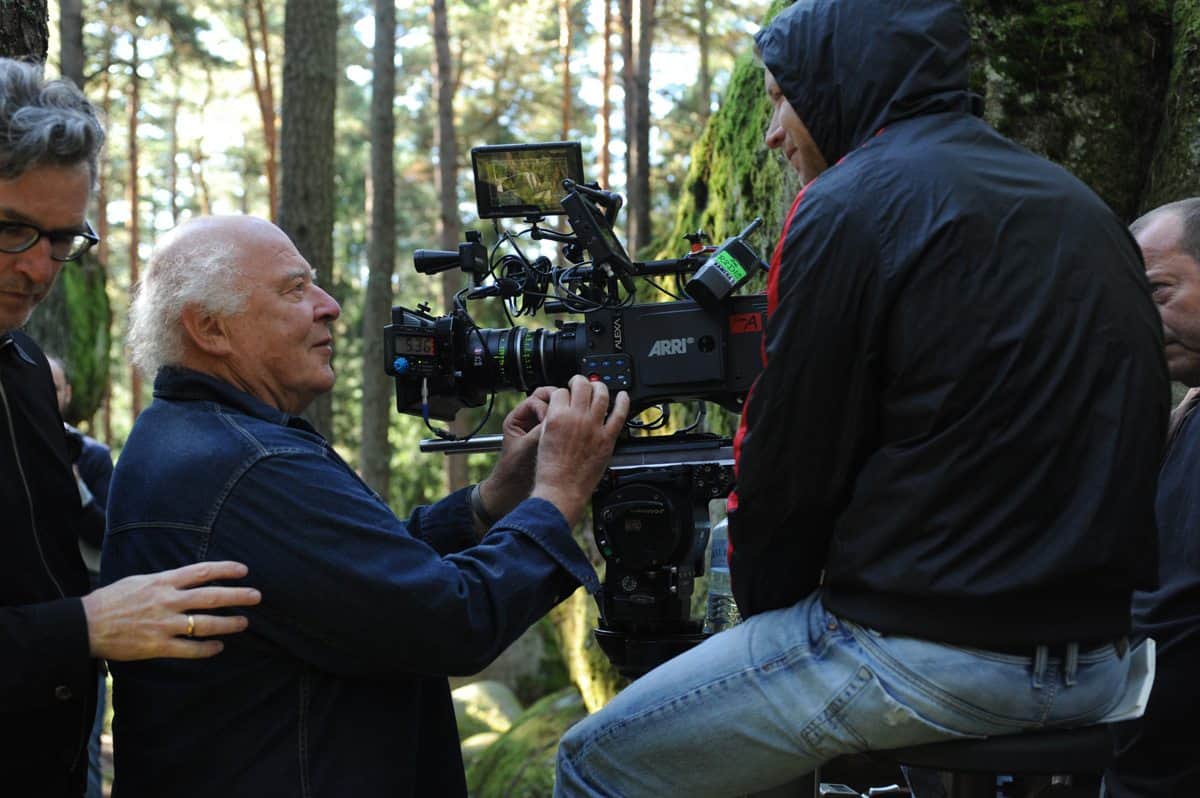 Regarding his lens choices, Berger explains, "We used the Alexa for very precise pre-lens testing with the new Leica lens set, and compared them to the Master Primes with their colder and harder look, as well as Cooke lens sets with their softer and warmer look. The test results were projected in ARRI's cinema and we decided to use the new Leica lenses, since they provided the best matching-quality results, delivered even more transparency, as well as unbelievably clear images."
Berger says many technical challenges lurk while shooting Ludwig II, such as a night-time firework sequence at Herrenchiemsee, a historic location, the highly-demanding exterior illumination of Neuschwanstein, King Ludwig II's famous castle residence, as well as many candle and torch-lit scenes.
"With the Alexa, and its genuine 13T-stops of dymamic range, I can open up four or five T-stops and the image remains clean, without any increase in colour saturation. Alexa is the only digital camera that can handle these situations. It's it is also my favourite digital camera, as it seems to have been built with cinematographers in mind," he adds. "The optical path from lens-to-eye has to be a straight path, which Alexa successfully achieves. Recording digitally is a method that generates a different look to film, and your have to treat it accordingly. It would not make any sense to try to treat this to look like film."
"We used the Alexa for very precise pre-lens testing with the new Leica lens set, and compared them to the Master Primes with their colder and harder look, as well as Cooke lens sets with their softer and warmer look."
- Christian Berger AAC 
With regard to lighting, Berger has exclusively used the Cine Reflect Lighting System (CRLS), the indirect illumination system which received this year's coveted Innovation Award from the City of Vienna.
As he enthusiastically explains, "The possibilities for controlling light with the CRLS, in combination with digital recording, are great, and better than in the analogue realm. For example, we lit the complete Herrenchiemsee castle from outside at night, with only two 1200W luminaires and a firework display. In principal, outdoor lighting when your shooting digitally is more difficult than indoor lighting. But various reflector types produce individual characteristics and allow exquisite fine-tuning of the light. With the digital camera responding so quickly and immediately you can work with much more sensitive scaling. Another advantage of the CRLS is that it requires only a few 10 x 15 cm or 30 x 30cm reflectors to guarantee exact and precise lighting of a group of two to three actors without having to open lenses wide. You can instead use sensible working T-stops of T2.8 to T4. With the given T-stop, I can treat contrast with very fine nuances."
One of the more delicate set-ups required outside lighting of a huge horse-stables, with King Ludwig II coming out of an artificial forest to enter his equine fantasy world. The CRLS luminaires and reflectors once again proved to be the perfect tool, avoiding flare and smudge on the large hall windows whilst providing an excellent, but very subtle in-hall light structure.
"To have a lighting system that reduces the amount of transport, and on time-consuming detours, is an important aspect to mention," says Berger and, "my highly-motivated gaffer team, with chief gaffer Jacob Ballinger, has proven more than valuable to me."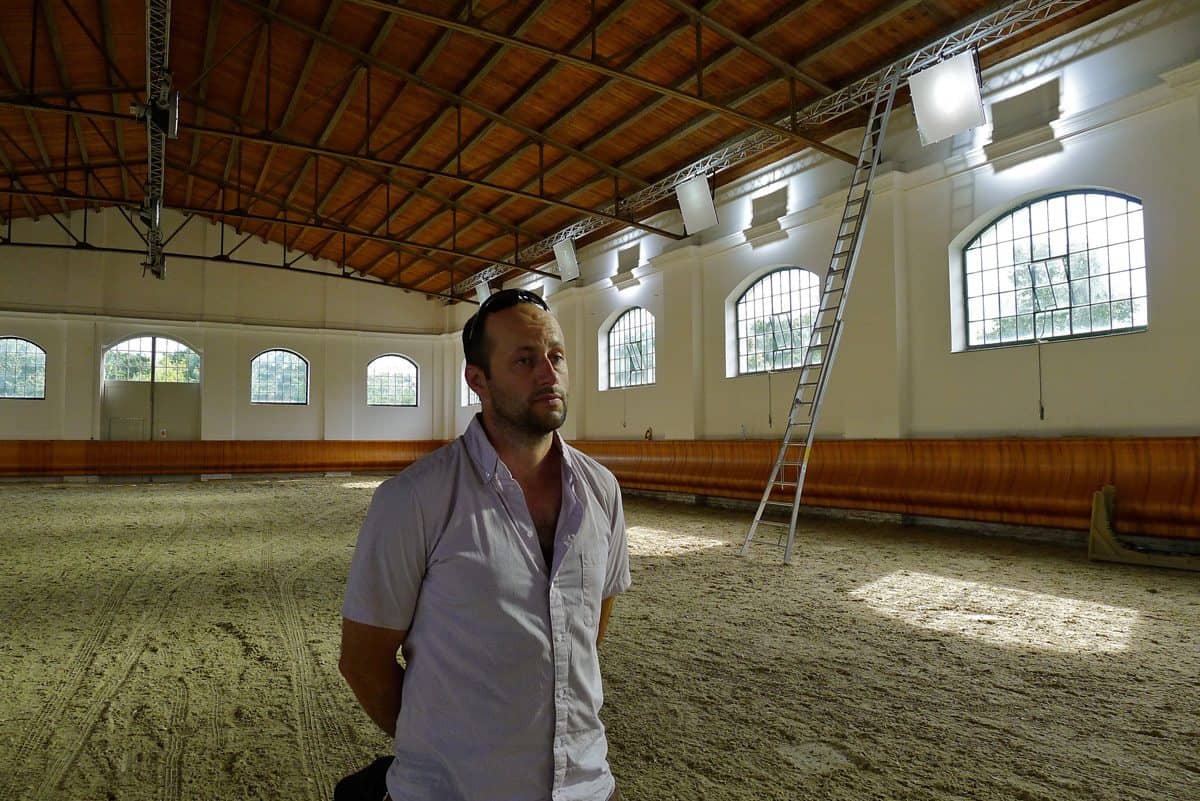 Christian Berger is a great, skillful and hardworking cinematographer, who never seems to rest when it comes to creating magical and sensitive images. His motto and message about the art of cinematography is, "It is crucial to 'see perception'; everything depends on the ability to see. My main concern has always been not to make the cinematic tool the method of my purpose. It is dangerous, and you can lose or miss your target when you have too many tools. The ability to trust your eyes has to remain at the centre of everything you do."
Berger will head to Mexico City in December for an international forum of DPs on "Lighting and Digital", with hands-on workshops. He will also visit the US, where invitations are coming to stage his wife Marika Green's exhibition Photographic Sights. That's dedication for you.