Agents for change
Although there is still some way to go to create a truly inclusive industry, there are many associations, initiatives and schemes making strides towards a more diverse filmmaking community. In part one of this special feature, we highlight some of the changemakers helping build a better, more supportive, and more representative creative environment where talent and ingenuity can shine.
This is by no means a complete list, so please get in touch with zoe@britishcinematographer.co.uk to let us know about other initiatives you have been involved with or have played an important role in your career. We plan to make this piece an annual fixture in the editorial calendar.
ASSOCIATIONS MAKING AN IMPACT
"The importance and value of diversity and inclusion in the film and television industry within the past few years has been recognised by every major UK broadcaster, streamer, and production company.
"Diversity is not a simple 'nice to have', nor should it be viewed as just a 'catchphrase', or an 'arduous imposition'. But rather it should be viewed as an essential part of working practices for any modern industry which increases the palette of possibility and opportunities.                   
"In film and television however, it is only recently that the value of diversity has been widely recognised in the technical areas from production through to post-production. Historically cinematographers and crew have been drawn from a narrow field of view and the industry has missed out on the diverse pool of talent who have been excluded from opportunities to develop. This not only limits the career opportunities of people from under-recognised groups but can restrict the creative possibilities of the craft as different perspectives and cultures are excluded from fully contributing."
The BSC DE&I committee embraces change and has seven key aims:
Promote and encourage the highest standard in the art and craft of cinematography within a framework of diversity, equity, and inclusion
Promote best practices for creating an inclusive and equitable work environment
Celebrate and recognise the achievements of diverse cinematographers and other industry professionals
Raise awareness on the importance of diversity and inclusion throughout the industry
Collaborate with the education committee to nurture new talent and address mid-career obstacles enabling diverse talent to reach leadership positions
Partner with others to systematically record the demographics of cinematographers in the industry to better inform discussions and policies around the issue.
Build communities that can nurture and support cinematographers from under-recognised groups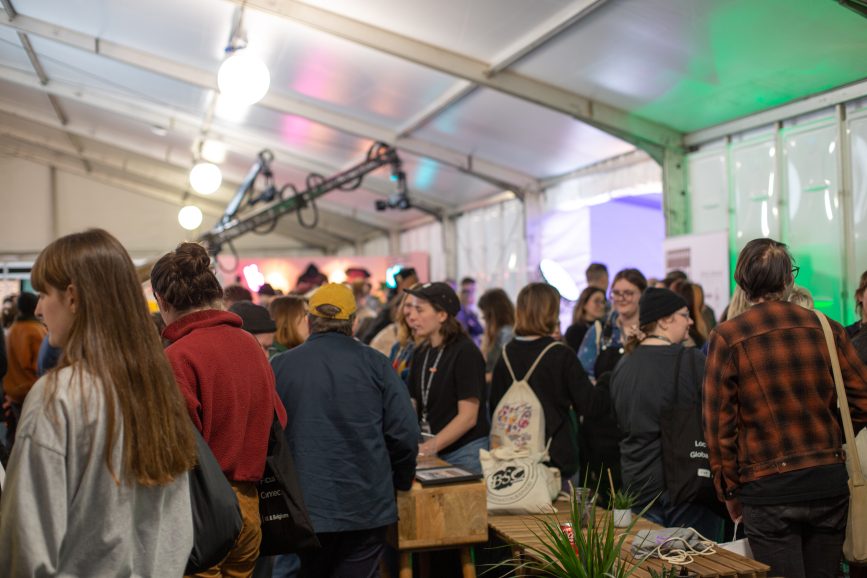 If you've attended BSC Expo, you'll be familiar with Digital Orchard's Talent Bar. "It's our annual moment to create a space for people to find new opportunities, mentors and collaborators, bang in the middle of this major industry event," says Digital Orchard Foundation's Kate Rolfe. "Working with various incredible partners to realise [it], the Talent Bar is driven to help those most underrepresented, overlooked or excluded in the industry to make waves and move forward."
As a newly certificated B Corp, Digital Orchard is now publicly committed to social and environmental responsibility. In 2024, the Talent Bar makes a welcome return to the Expo, offering an extended mentorship opportunity throughout the year. The company aims to "create a rewarding and responsible work culture within the film industry, taking positive action towards systemic social and environmental changes; starting with ourselves and then inspiring others."
Rolfe adds that the industry's culture is still working against people. "The reality is that for many people, no matter how good they are, it is still hard to get into the industry, get experience, be seen, feel welcome, and get ahead. We lack diversity of every kind and at every level, and we are far from achieving equality. We should be proud of those working tirelessly to change the industry for the better, and those inspiring others to follow in their footsteps, but it's important everyone contributes to this change."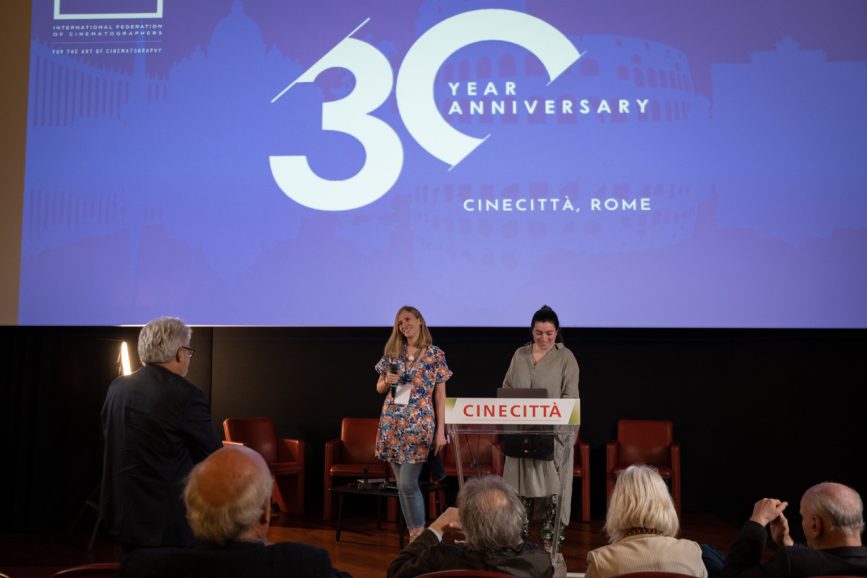 IMAGO, the international federation of cinematographers, established its D&I committee in 2016 by then-Board member Nina Kellgren BSC and Elen Lotman ESC (co-chairs until this year). Over time, interim committee chair Bojana Andrić SAS notes, D&I has become the focus of almost every society, and many panels, discussions and masterclasses have been held with partners and supported by diverse cinematographers and sponsors. These include the first diversity-focused events at Camerimage festival that have now become a regular part of the programme, or at the Manaki Brothers festival.
During IMAGO's 30th anniversary celebrations this spring in Rome, a new generation was invited to join the D&I committee, mixing experienced and new members of this committee. "Meetings, brainstorming sessions, proposals, knowledge, and optimistic energy merged. We are preparing our strategy for the next era," says Andrić. "Now the issue has been recognised, what tools will be used most effectively afterwards? IMAGO has strength as an organisation in including many societies for sharing information and we will continue using this unique position."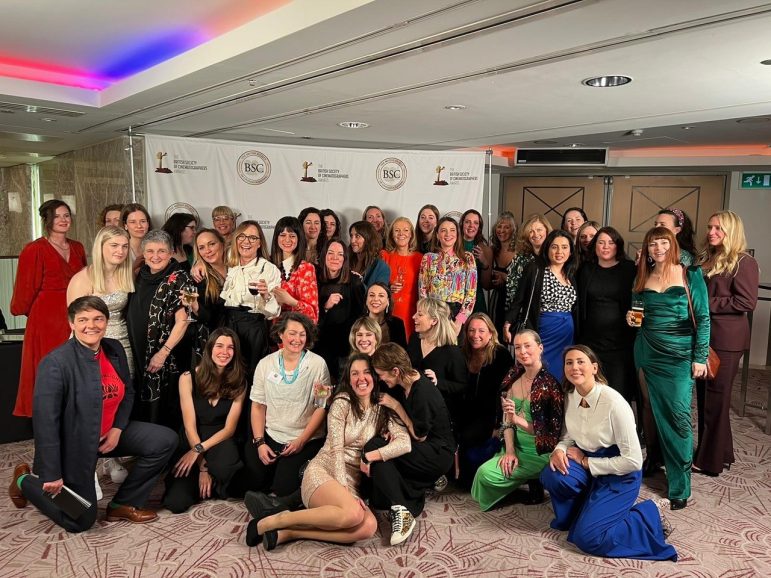 Female DP collective illuminatrix is both a public resource to highlight the work of female cinematographers in the UK and connect them easily within the industry, and a support network between peers. The initiative is complemented by sister organisation, illuminatrix rising, supporting up-and-coming camera talent.
Their 2023 events have included an intimate Q&A evening with camera operator guests discussing the DP-operator relationship, supported by CVP; an informal networking event after BSC Expo sponsored by Panavision and Panalux; a tour of the MBS lighting facility; and a lens testing workshop with One Stop Films combined with a tour of Cinelab, who processed and printed the film rushes from the One Stop tests. illuminatrix and illuminatrix rising have twice partnered with ScreenSkills to offer a six-month mentorship programme to female-identifying candidates and those from underrepresented groups. Later this year, members can enjoy a screening and drinks with Harbor Post and a second tour of the MBS lighting facility, among others.
The illuminatrix team emphasises that unconscious bias is still extremely prevalent in the industry, as well as in wider society. "The downside to all these brilliant D&I schemes is that they can sometimes feed into someone's unconscious bias and any diverse hire can be viewed as tokenism, which leaves the employee feeling frustrated and as if they didn't earn their place – which of course they did!" they say. "Until we manage to tackle people's prejudices it's hard to build equality across the board in a real sense where people from all backgrounds feel welcome and included in the industry. Another great challenge is continuing someone's training beyond their first step that may have been supported by a D&I scheme, so that they can continue to learn and train professionally and build a successful career."
Founded in 2017, Rise promotes gender diversity in broadcast and the wider media industry through four impactful initiatives: the Rise Mentoring scheme, Rise Up Academy, Strive To Rise and Rise Awards.
Rise Mentoring, an empowering six-month mentoring experience for women in the media industry, is at the start of its next cycle with an exciting programme of events.
The Rise Up Academy addresses the skills shortage by partnering with major broadcast companies to nurture engineering and technical talent through training, apprenticeships, and educational programs.
New programme Strive to Rise allows companies to accredit themselves on their gender diversity policies and procedures, helping them see what they are good and bad at and promoting them as a good employer to work for.
The Rise Awards celebrate exceptional women in broadcast technology, inspire more women to pursue careers in the industry, and raise awareness about gender disparities.
"Diversity and inclusion in the media industry remains a pressing issue, with discrimination, pay gaps, and biases persisting," notes Sadie Groom, Rise founder. "It's important the industry continues lifting up and amplifying marginalised voices."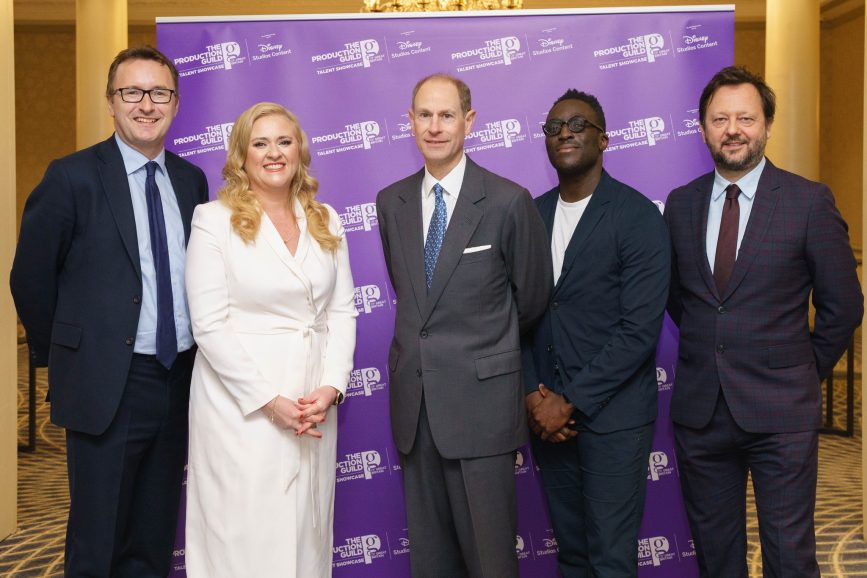 Comprising heads of production, production managers, producers and more from PGGB's membership, the organisation's Diversity Inclusion Action Group has been instrumental in developing resources to shift the dial on more inclusive hiring practices. These include checklists and toolkits for recruitment and mentoring schemes for new diverse talent, supported by the British Film Commission and ScreenSkills.
This year's DIAG campaign focus is 'Retention of Talent', with a push for childcare crew to be added to film and TV credit rolls. "Valuing this role, endorsing it in this way and adding them as crew, will help to change culture and encourage productions to have this front and centre in their planning."
The Guild is also planning its annual Talent Showcase 2024, including a special award presented by Royal Patron, HRH Duke of Edinburgh for EDI Talent initiative.
It's key to get the message out widely that the film and TV industry is open to new talent, the Guild says. "It is imperative to get into schools (not just college/universities), so children can consider a career in the creative industries. People are aware of some above the line roles, but many do not know there are 200 different roles on a film production.
"Another consideration is how productions are greenlit, often at pace with little lead in time. This can lead to recruitment practices not casting the net as wide as possible, as it takes time to go outside of your usual networks."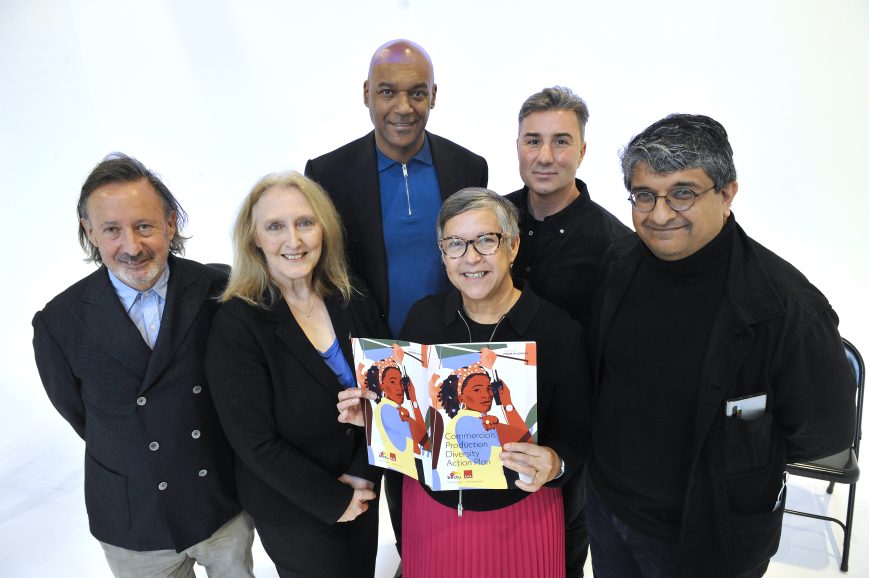 With over 40,000 members, Bectu recently launched the Commercials Production Diversity Action Plan in partnership with the commercials employers' association, the APA.
The step-by-step guide helps productions hire a more diverse crew but recognises welcoming new people and respecting all crew is key to retaining workers, so it also includes a code of conduct which HoDs must implement, and a discrimination, bullying and harassment complaints procedure.
A paid shadowing scheme helps ethnic minority crew members working elsewhere in the industry move into commercials, and paid trainee scheme for new entrants. More than 120 companies have signed up to the action plan, and Bectu hopes to adapt it to feature film and TV drama production.
"Diversity and inclusion have progressed in many areas over the last few years, but problems still remain," says a Bectu spokesperson. "Minority ethnic professionals are still not progressing at the same rate as their white colleagues: the more senior you look the more obvious the problem is.
"Creative Diversity Network's Diamond monitoring only counts camera, lighting, sound, hair and makeup, costume and wardrobe, set design and post-production. Construction, for example, has never been included although it accounts for many people especially in the larger productions. The inclusion of all departments would undoubtedly present a more accurate picture.
"The union continues to be concerned about the treatment of under-represented groups on productions, resulting in people leaving the industry. The union continues to work to introduce improved procedures and is campaigning for an independent anti-racist reporting body."
GBCT Chair Tim Potter highlights that the Guild builds diversity and inclusion "into everything we do. Courses are monitored by the office to make sure we live up to our commitments." Although the Guild does not aim specific activities at D&I, it backs initiatives by other organisations targeting this part of the industry.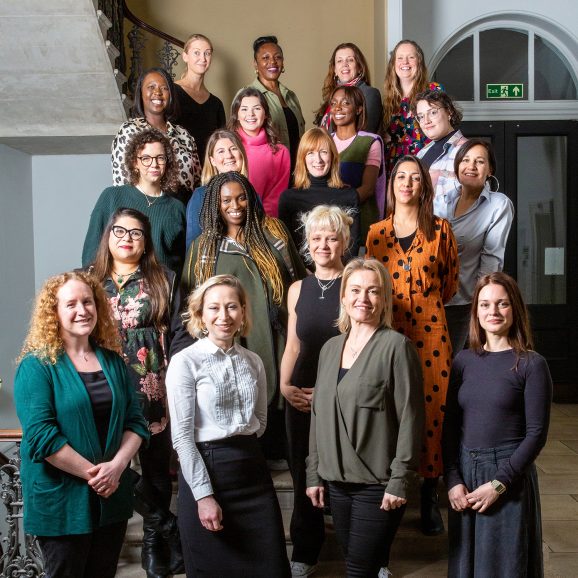 WFTV's mid-career mentoring scheme has been helping women who work in craft roles across the UK for 15 years.
"The scheme is for 41 women at pivotal points in their career," explains CEO Katie Bailiff. "We pair them with a bespoke mentor and provide professional development workshops and seminars to help them progress to the next step. It's had some brilliant outcomes – we're very proud of Nicola Daley BSC ACS, a cinematographer who is a rising star currently working on The Handmaid's Tale."
The next mentoring scheme opens at the end of June, and WFTV hope to launch a dedicated scheme in the north.
"WFTV have been campaigning for equality in the industry for 30 years – progress is happening, but it is slow," Bailiff adds. "We are making great strides towards equality in directing and writing roles but craft roles and post-production roles are still largely very male."
Over ACO President Pete Robertson Assoc. BSC's tenure at the helm of the Association of Camera Operators (ACO), he has seen the association grow into an international and diverse organisation "committed to offering opportunity to a broad spectrum of individuals from within the camera department, some who may previously have felt excluded from achieving a role as a camera operator. We believe that the more diverse our department the more we can offer producers with our creative and technical skills… there is no nation other than the imagination."
ACO board member and chair of the organisation's diversity committee, Agnieszka Szeliga ACO, has helped spearhead progression. "I have experienced how my film association has a strong desire to become more diverse and inclusive – community spirit at it best. The ACO has shown a willingness to listen, and more importantly has stepped into action to bring about changes we are working towards together: making the role of camera operator – one of the least diverse roles in the industry – as open and accessible a grade as possible."
Together with other film bodies, the ACO ran and participated in online and in-person career sessions for crew members from under-recognised groups looking to expand their network or move in a different direction. Examples include Zoom On Up (with the BSC, ACO and BECTU) and Digital Orchard Foundation's Talent Bar, in collaboration with the BSC, illuminatrix and WBTC. The ACO also ran a series of webinars around the journey to diversity, equality and inclusion with experts in the field.
The ACO supported operating workshops in collaboration with Women Behind the Camera (WBTC) by providing experienced operators to teach junior female operators. "This upskilling in a pressure-free, off-set environment is crucial to the confidence of newer operators as they seek to step up to B camera roles on higher profile productions," continues Szeliga.
The BSC, the ACO and ScreenSkills joined forces for a second time to form the BSC/ACO ScreenSkills Mentoring Programme to support up and coming cinematographers and camera operators. Targeted at those with industry experience, it also aimed to strengthen links between members of those associations.
"Going forward, we really need industry bodies to begin to challenge the existence of all-male, all-white departments," says Szeliga. "The real opportunity to make a positive change is in the hands of those in a hiring position. Please remember there are women and people of different ethnicities available. By considering them for the job, alongside the crew you know and trust, you are becoming part of the solution."
Poland's newly formed collective for female DPs was founded to create an atmosphere of cooperation and exchange of experiences, and to familiarise the industry with the increased presence of women behind the camera.
"In Poland, the female DP is still an exotic phenomenon; only 6% of cinematographers are women," notes fDOP's Karina Kleszczewska PSC. "Therefore, our goal is to raise our visibility and eliminate the harmful stereotype of thinking of a woman as incapable of pursuing a technical and artistic profession. We are inspired by other women from other countries who unite to be stronger. But each market has its own characteristics and the gender inequalities in each country have a different background, so it's a more complex issue."
Created in spring 2023, the collective is focused on establishing its presence and plans to run camera workshops on new technologies. "Our goal is to work not only in Poland, but also globally. We wish directors and producers would see us as valuable film partners."
The collective has seen a positive change in the situation of female DPs over the past few years. "Just the fact that we can unite, because there are already 25 of us, is uplifting," adds Kleszczewska. "Until now, only a few female cinematographers worked in the film industry in Poland. Therefore, we believe by raising our visibility and emphasising the artistic value of our work, we will lay the groundwork for a balance in numbers between male and female cinematographers."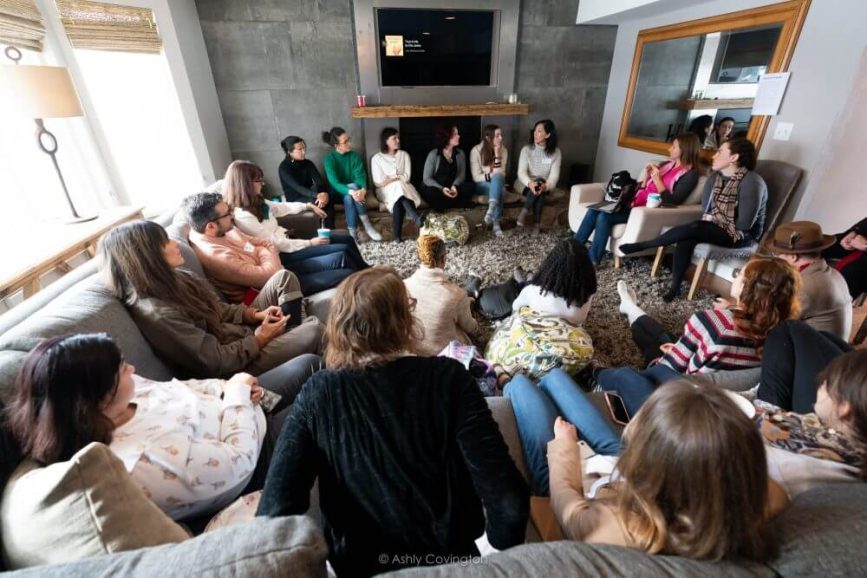 Tema Staig founded Women In Media in 2010 as an informal networking group for film industry crew who wanted to hire more women. "I was tired of people wringing their hands, knowing there was an inclusion problem in our industry, but not really doing anything to move the needle," she says. "If we hired more women directors and producers, it would trickle down and they would hire the crew. Directors are a department of one, often with little hiring power. In my mind it was a numbers game, so we needed to focus on the biggest departments. We needed to hire more women and gender non-conforming crew and department heads.
"I was hearing that there were no women DPs, grips, gaffers, art department, editors, VFX, (and directors!). I knew that wasn't true, because I had contact sheets filled with them. So, I started the CrewList which now resides on our website as an open source, searchable database to make it easy for people to find, vet, and hire more women and non-binary filmmakers."
In 2017, WiM became a non-profit and expanded its mission and services to include more networking events, education, and initiatives, propelling the industry closer to 40% – 60% women in every crew, every department, every show. "Our goal is a more respectful, inclusive, and balanced workplace for all genders," adds Staig.
At this year's Cine Gear Expo, WiM hosted the second Altitude Awards, championing the industry's diverse talent. A new project on the horizon is the Women in Media Fellowship, a two-year educational mentorship programme available to young adults seeking entry-level career opportunities in the entertainment industry in the greater Los Angeles area, with support from the California Arts Council.
WiM hope that in the future, Academy members will nominate more than one woman in each of the crafts – especially cinematography. "We had an incredible amount of talent who should have been in competition last year, so it was a missed opportunity," says Staig.
"There also needs to be a shift in focus towards raising up mid-career women who have been stuck at the low budget, independent level, unlike many of their male counterparts."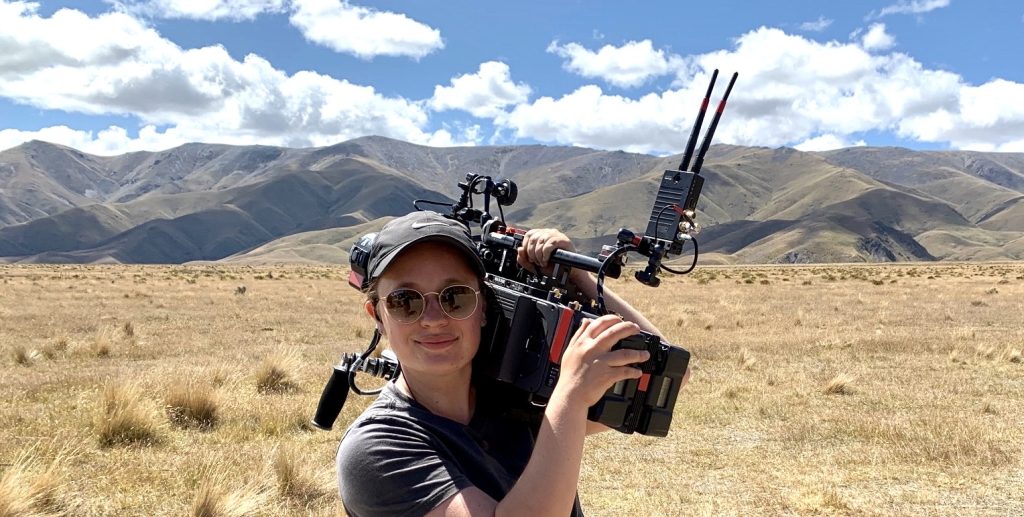 The NZCS has run a Gender Diversity Programme since 2019 and placed 20 women on paid internships for over 300 total days on set on a range of local and international projects as working camera trainees or observational DP interns.
It is a joint venture between the NZ Film Commission and production companies, with the NZCS running the scheme and contributing admin costs. The Society has received $NZ 50,000 of funding to pay interns on projects including Avatar: The Way of Water and The Power of the Dog. Of particular interest to the Society is raising the profile of mid-career female DPs seeking a confidence and skills boost to move to a higher level of production. They also plan to expand the programme to reach more under-represented groups.
The NZCS recently held its 6th Annual Cinematography Awards. "It was fantastic to see a constant stream of women up on-stage accepting awards," says the Society's spokesperson. "The 11 female award winners represented just under 20% of the total awards given out, so although important progress is being made, we acknowledge it's a long journey ahead to truly redress the imbalance.
"The full effect of our programme will only become truly apparent in future decades when women, among the ranks of senior cinematographers, are no longer a novelty but a normality."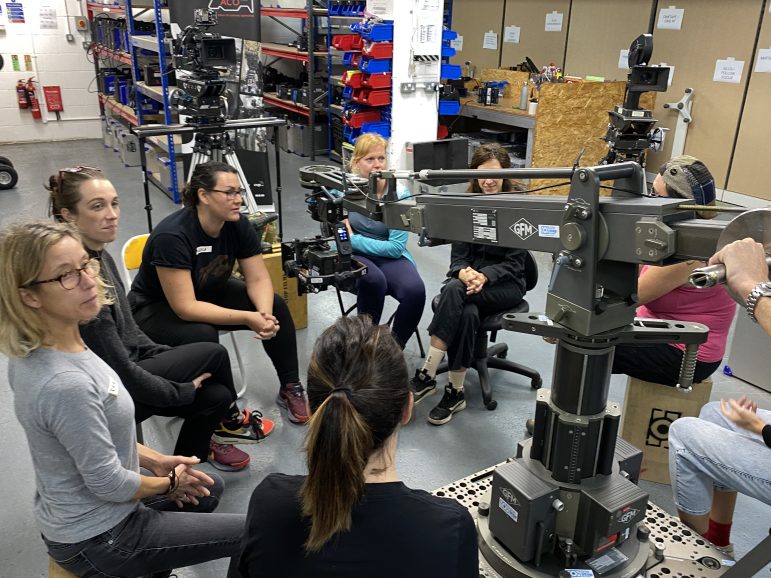 Women Behind The Camera is a community of women (as well as non-binary and trans people) working within the camera/lighting/grip/video/DIT departments, seeking wider representation and access to opportunities – in part through WBTC's online database of female technical crew. WBTC also serves as a support network, and a place for women in the industry to celebrate one another, give advice, and share information.
Set up five years ago by ACO camera operators, Lucy Bristow, Ilana Garrard and Agnieszka Szeliga, the 300-strong and ever-growing community is built by its members. WBTC was created out of a need for wider representation of women working in the traditionally male camera and lighting departments, to provide more access to opportunities for its members and to promote its members to producers and directors of photography looking to employ a mixed crew. The WBTC database provides anyone in a hiring position with easy access to highly skilled technical crew beyond the usual token female trainee.The increased visibility of women working successfully within the industry also serves to attract new entrants to the industry.
"In recent years, many people have registered their strong desire to change our industry for the better. As a result, collective responsibility and diversity have been accelerated to the front page," says Szeliga. "Balance is good and is an ideal for which we should all be striving. That change still mainly comes from individuals in positions of leadership who have taken the responsibility to hire with diversity in mind."
WBTC provides additional support to its members through free practical workshops teaching specific skills from industry experts. Following the success of operating workshops, WBTC is continuing evolving the offerings. Recent examples include lighting workshops on DMX and desk setups and film loading workshops.
As a supportive community playing an instrumental role in many people's career progression the WBTC database has developed into a useful resource for producers and DPs to crew their productions.
Despite numbers increasing every year, the association recognises there is still a long way to go, especially in the lighting, grip, DIT and video departments. Even in the camera department, where women are more prominent than in previous years, they only make up a tiny percentage of crew members. When WBTC was founded, there had only been three female members in the history of the ACO.
WBTC was 2nd AC Jackie Read's first real link into features and TV drama. She was "immediately inspired by this impressive network of women who are thriving in the industry and who all seemed so willing and eager to teach and learn from one another."
WBTC largely relies on the generosity of industry friends (mainly rental companies and film and TV related businesses) who supply free equipment and space for training days. They are grateful to their ACO friends who give away their knowledge and time for free. They are excited about an upcoming geared/remote head workshop at ARRI, and film loading workshops hosted by Focus 24, Focus Canning, and One Stop Films, with the support of Kodak for the 100th anniversary of 16mm film, as well as the summer socials.
DRIVING THE INDUSTRY FORWARD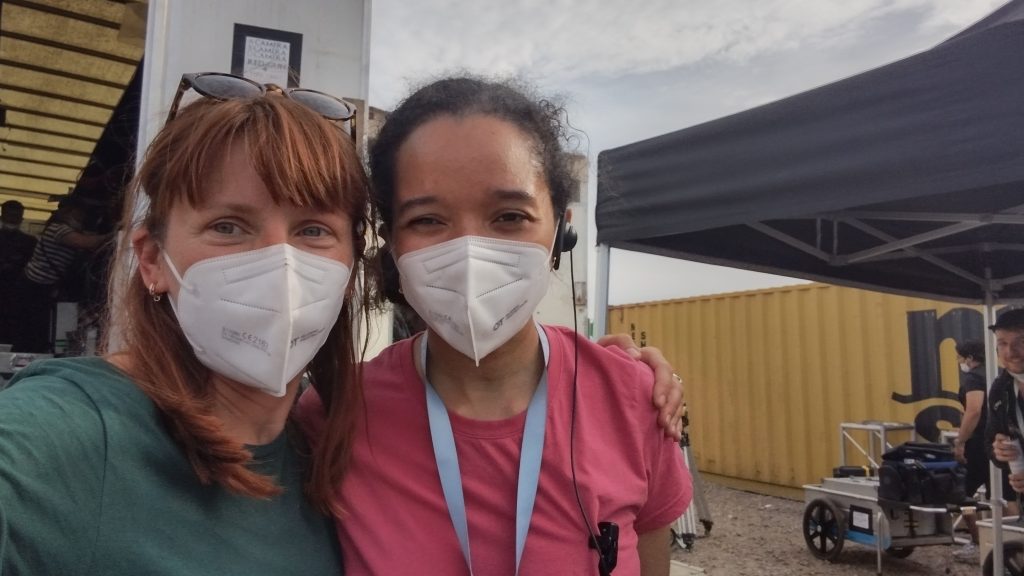 Fabian Wagner BSC ASC started First Steps Cinematography in its simplest, informal way more than ten years ago, when opportunities to gain entry to the industry were very sparse. "Supporting people, trying to give something back, and especially helping people to get a break in this industry was always something I was very keen to do," he says.
The mentee scheme aims to provide a good introduction for young industry entrants from diverse backgrounds by placing them on productions in paid placements as supernumeraries alongside existing crew. The initiative is especially mindful of diversity and gender equality and is also focusing on opportunities for people from underprivileged backgrounds. Unlike many other initiatives, First Steps is run by the crew themselves, who know the industry inside out.
Wagner continues: "The second season of Sherlock was the first professional job onto which I managed to get two mentees, on top of our usual trainees. It worked well, so I continued pushing to bring mentees on board for most of my subsequent productions, even when shooting abroad. At the same time, I became a mentor for BAFTA and then for the ASC. Fortunately, even though our industry has a very long way to go before it can be considered open to people from different socio-economic, ethnic or gender backgrounds, there is now a growing network of support schemes. Participating in some of these, and also navigating my own initiative, has given me an understanding of what kind of support many people are after."
A big step forward came on season one of HBO's House of the Dragon. "I pitched my idea to HBO, and they were incredibly understanding and supportive. We got 10 mentees on board for principal photography, and a further two for the reshoots," says Wagner. The mentees were on set for three weeks and had an unrivalled insight into life behind the camera.
Accomplished DPs like Ben Wheeler BSC and Neville Kidd BSC have recently taken First Steps mentees onto jobs, and HBO was so happy with the success of the first round that Wagner's colleagues, DPs Catherine Goldschmidt BSC and Alejandro Martinez, will take another three mentees onto season 2 of House of the Dragon.
Trainee Charlotte Hayde found the scheme invaluable: "I could meet and work with the camera crews on both Blood & Fire Unit, to which Jamie (A Cam 1st AC) and Amber (A Cam 2nd AC) then brought me on board as their trainee for their next job. The scheme works wonders if you put into it the enthusiasm and willingness to learn."
Grace Anne Moss, VP Diversity, Equity & Inclusion, Warner Bros Discovery, adds: "These camera traineeships gave twelve individuals unprecedented access and hands-on experience while learning from best-in-class industry professionals."
Next for the First Steps team is gathering crew to form First Steps Grip and First Steps Lighting with an ambition to create a global, interesting, and ever-growing platform of crew that will support their idea.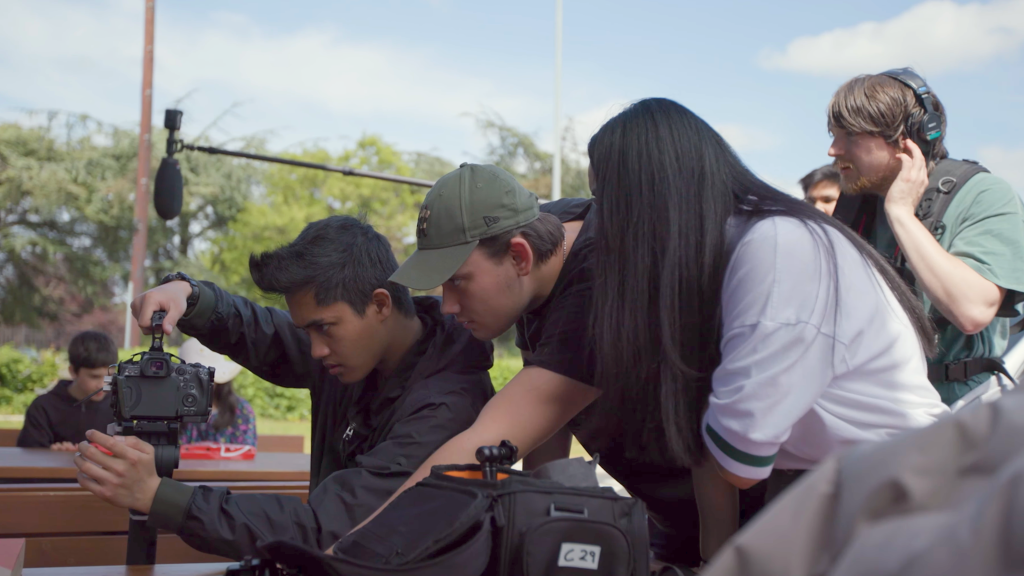 FUTURES IN FILM
Pixeleyed Pictures executive director Rizwan Wadan, known for his work on productions such as Star Wars: Rogue One, The Favourite and Luther, set up Futures in Film as an industry-led solution to the skills shortage. It allows participants to gain industry knowledge, technical skills, practical training, on set experience and work placements using industry-standard equipment on production simulations which reflect the technically challenging fast paced environment where crew are required to solve problems on set.
Futures in Film also focuses on supporting talent from disadvantaged and underrepresented communities – including individuals with neurodiverse conditions – and faith groups, with a particular focus on Muslims who have additional barriers when it comes to higher education in general as student loans which are interest-bearing cannot be taken. There are also cultural barriers, where family may not support a career in the industry. Restrictions can be faith-based, and Wadan has been working with leaders and community groups to help address this.
With support from leading industry organisations including RED, ARRI Rental, Panavision, CVP, MBS Equipment Co, Sunbelt Rentals, and EG Group (ASDA), the initiative aims to create pathways for the next generation of technical crew and filmmakers.
Former BSC president Gavin Finney BSC applauds the Pixeleyed Pictures [Futures in Film] training initiative in Blackburn: "If the UK film industry is not only going to flourish, but more importantly, to last, we need the long-term thinking and investment in the future that this project represents."
The British Blacklist is a multimedia platform created to make the discovery of Black creative talent from the UK easier. "By sharing information, facilitating conversations, creating collaboration, education, and events we provide the industry and Black creatives the tools to connect with each other to tell honest, representative stories," its founder Akua Gyamfi explains.
The resource has evolved to include an editorial platform with news, reviews, and interviews; a 'black | listed' talent database for above and below the line talent; and the TBB Talks podcast for conversations with Black creatives. This year, Gyamfi aims to fully develop the talent database, bring back the black | listed lunch and honours for Black filmmakers, and develop a series of filmed masterclasses.
While there have been positive changes in visible representations of the Black community, Gyamfi says there is still an issue when it comes to crew. "The conversation in schools with higher multi-ethnic students about the opportunities there are in the arts industry is not happening at a rate suitable to match industry needs. There is more work to do behind the scenes. We still need to take diversity and inclusion out of the cycle of 'in fashion/out of fashion' and just have skills, ability, and access for everyone, especially those not from privileged backgrounds."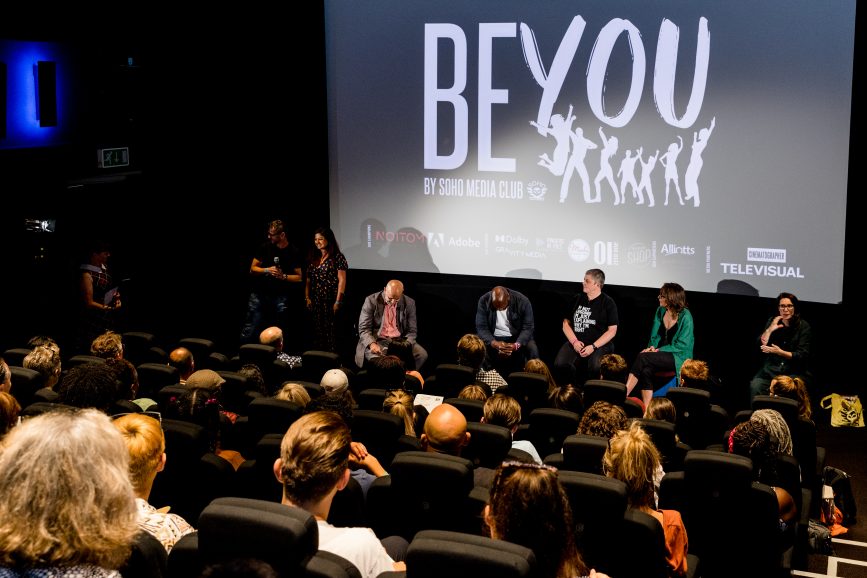 Since its launch in 2019, Soho Media Club – "London's most diverse networking club for media professionals" – has attracted a membership of over 2,000 professionals from production, post-production, and distribution. Anyone can join the network, regardless of their seniority, position, or status. They must be an active media professional or student, whether in film, TV, digital or music.
Since the first 50-person meetup at Warner Bros De Lane Lea in July 2019, there have been over 20 meetups in various London and Amsterdam locations.
In 2022, founders Tomasz Witkowski and Jaisica Lapsiwala launched the BE YOU Festival, bringing together a dynamic mix of industry heavyweights and fresh newcomers from across the country to passionately discuss the future of media culture. "It sparked honest conversation about the visible and hidden challenges of diversity, inclusion and belonging in film and TV," says Witkowski and Lapsiwala.
The festival's second edition returns on 13 July with a speaker line-up headlined by Sir Lenny Henry.
"The complexities and challenges of diversity and representation in media are deep and rooted," the founders continue. "The system is fragile and broken and rather than continuously putting new plasters on it, we need to tackle it from the top, where film and TV still have very little minority representation among top management and boards."
Shining a light on deaf, disabled, or neurodiverse (DDN) creatives on both sides of the camera is TripleC, founded by trailblazing actors Cherylee Houston and Melissa Johns alongside Monique Jarrett, Ged and Lydia Mulherin. They held their first Disabled Artists Networking Community (DANC) event in Manchester in 2018; a safe space uniting diverse screen talent and industry figures.
"We wanted to create a community because everyone was being treated like they were the only one and people were saying, 'we didn't know where to find you,'" says Houston. "Our philosophy behind DANC was, if we can create a community, then everybody feels united. The ethos behind that is that the community self-advocates for each other – everybody's throwing the ladder behind them."
DANC counts 1,680 DDN members among its ranks, with events held across the country at prestigious settings including the BBC and ITV. During the pandemic, DANC events were quick to adapt and create online events.
Buoyed by winning the BAFTA TV Craft Special Award 2022 for their work, TripleC plans to launch a talent finder, set to premiere at August's Edinburgh TV Festival. The tool will allow productions to find skilled DDN crew, including in the camera department, with TripleC as the intermediary.
"We've heard for many years – 'We'd love to employ [DDN people], we just don't know where to find them,'" says Johns. "We needed this centralised resource – essentially DANC meets LinkedIn – where everything is in one place. They can have their own page with contact details and where they can celebrate their work."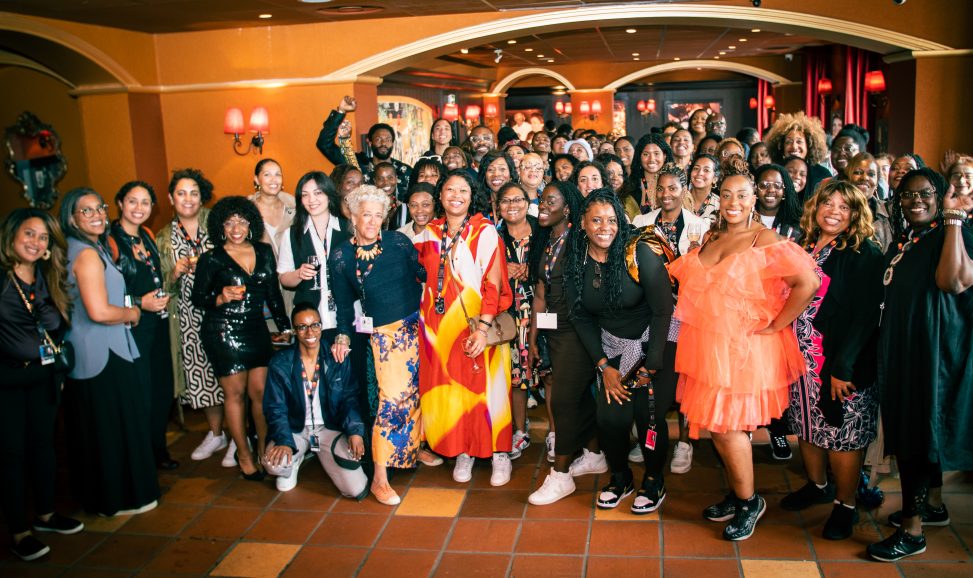 "Equity, Diversity and Inclusion sits at the heart of the BFI's new strategy BFI Screen Culture 2033, as it did in its last strategy BFI2022," explains BFI's head of inclusion, Melanie Hoyes. "We want to break down barriers and open up access – for filmmakers, for the screen industries' workforce, for those in front of the camera and for audiences."
Two powerful examples of the Institute's work are Busting the Bias and Celebrating Black Women in International Film.
Busting the Bias originated as an industry-facing event to create discourse around the lack of representation of disabled people on screen and behind the camera in the screen industries. It evolved from a one-day conference to a three-day intersectional celebration at BFI Southbank, with screenings, talks and immersive presentations championing accessible and equitable filmmaking practices and cultures. The most recent edition of Busting the Bias piloted a new role of an access coordinator dedicated to organising access requests for disabled talent and audiences that attended the festival, with great success. This will be implemented across other BFI Film Festivals starting with BFI London Film Festival in October.
"Authentic Disability representation is near non-existent within the film industry," explains BFI disability equity lead Clare Baines. "Disabled stories that are traditionally celebrated are filled with ableist tropes of inspiration porn, pity parties and trauma. This is inaccurate to the disabled experience. It is important these stories are told by people who live them and for the film industry to stop contributing to ableism."
Celebrating Black Women in International Film is a curated programme of events and networking opportunities at Cannes Film Festival. It was created in a response to the fact only one Black female director (Mati Diop in 2019) had been selected to Screen in Competition in Cannes until this year. As part of the programme – aimed to build meaningful creative and financial partnerships – a delegation of four UK Black female filmmakers actively seeking partners for current projects, attended Cannes Film Festival to connect with international peers. Their attendance at the festival was supported by the BFI International Fund, awarding National Lottery funding.
The BFI shaped the programme with partner Diversity in Cannes (whose founder Yolonda Brinkley had the idea for the programme), the British Blacklist and Times Up UK – organisations championing historically marginalised communities for many years.
UK filmmakers attending the festival – Yvonne Ibazebo, Nadine Marsh-Edwards, Kelley Robins Hicks and Shantelle Rochester – used the programme and their time at the event to focus on growing international networks and building new creative and financial partnerships. Events explored themes from film financing through to the importance and value of authentic authorship. All four partners are committed to ensuring the event returns to Cannes in 2024.
"The work needs to be long term and consistent," says Hoyes. "Working towards a more representative industry is addressing an historical imbalance in this area which has existed for many years. Equity, Diversity and Inclusion needs to be prioritised and embedded into every aspect of our industry to ensure sustainable change."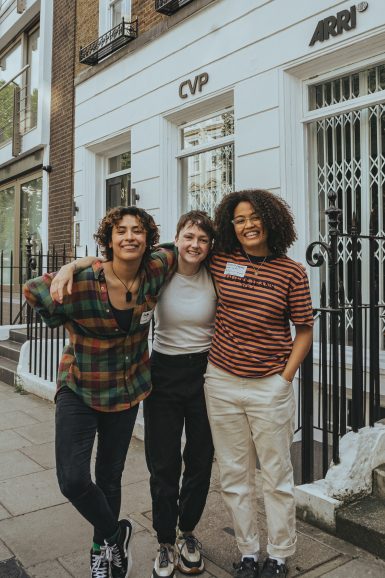 2nd AC Mahalia John founded The Equity List because she has spent 99% of her career on majority white sets and was tired of not seeing any faces that looked like her own. She wanted a mentoring scheme that replicated the flexible way people tend to get into film i.e. through family members or friends. POC don't tend to have these contacts, so The Equity List fills that gap.
The actively anti-racist mentorship scheme gets People of Colour into the film industry by matching them with established industry professionals as mentors. Along with John, 2nd AC Lali Coombes and camera trainee Ant Belle run the scheme.
"We run a lot of our workshops with Lou Macnamara and Samara Addai, who run free 'How to be a camera trainee' workshops to support people from groups currently underrepresented in the camera department and who wish to start out as camera trainees. They are supported by Leanne Ladbury at Focus 24 and Sharon at West King College," the team says. They have some exciting workshops and events in the pipeline, as well as continuing to sustainably expand the mentoring scheme.
When asked about the challenges the industry faces, John remarks: "Oh, where do I start? To be brief: Education – a lot of POC don't know about the huge range of careers available in the film industry. Also, within the industry there is a lack of awareness of how much work needs to be done.
"Barriers to entry – our industry is so nepotistic, and many people find getting in very difficult without a personal connection.
"Representation – sets are still overwhelmingly white and very little effort is made to correct this. More difficult conversations need to be had about why this is and what we can change within our system to fix it."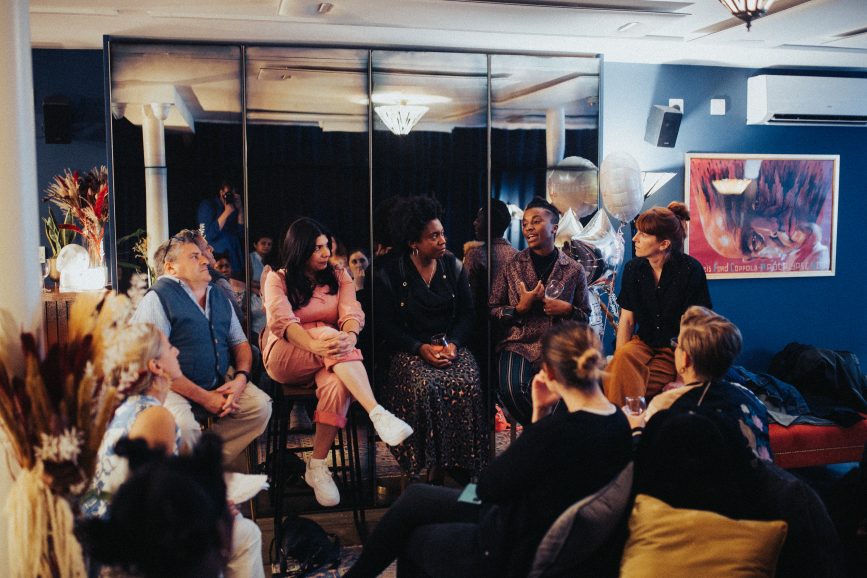 When Francesca R Zerenghi founded Cinegirl in 2018 she could not find an inclusive platform across all departments for women and non-binary working in the industry. "A lot of collectives and platforms were great, but quite siloed and just felt like 'yet another exclusive club'. I really envisioned a space where everyone could themselves and make true connections – which ultimately would translate into possibly work and collaborative opportunities," says Zerenghi, editor-in-chief and founder, Cinegirl.
"Cinegirl is a community. A place where we connect with industry experts and emerging talent and discuss relevant topics within the industry and also globally. We meet up through our Cinegirl Club events – where everyone is welcomed by the way – in central London and much enjoy our panel discussions and networking events. It's an opportunity to come together and share experiences, feedback, and stories about our journey in the industry – across all departments."
Zerenghi believes it is always challenging to measure change (D&I) and quantify it. Where do you start? And what constitutes D&I? "At Cinegirl we think change comes from within and change is part of us. It is of course inspirational already to see women winning Oscars over the past years (Chloé Zhao). There is still much to do of course, and we are just getting started."
The Spring Summer issue of Cinegirl has just been released and the much-awaited Cinegirl Memberships has been launched. Zerenghi is excited about Cinegirl's future as it "continues to be part of this phenomenal growing community accompanied by unique and inspirational stories."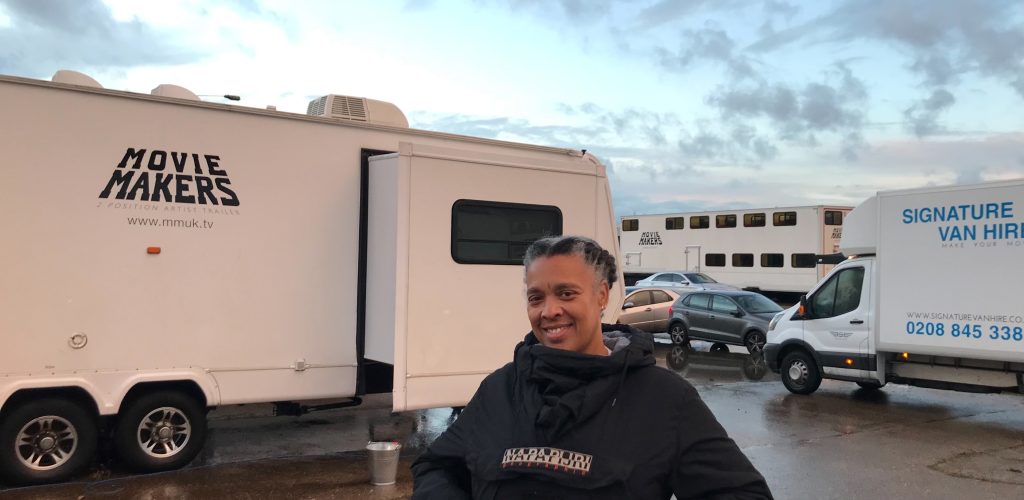 Film Forward matches professionals with at least five years' experience in craft roles with paid placement opportunities, professional coaching, and a bursary to help enable career progression. Launched in 2021, the programme is designed to create real change in the industry by supporting Black, Asian and minority ethnic professionals to advance to more senior roles.
A second incarnation of Film Forward is in its planning stages and will recruit across behind the camera roles where Screenskills is aware of skill shortages.
"ScreenSkills puts money, energy, and resources behind promoting diversity and inclusion and to be a prod and poke to executives that are ultimately making the programmes. It's a win-win situation," says pilot Film Forward participant Jenny Stimpson. "It's not just about productions taking crew from underrepresented groups for the sake of it, it's about demonstrating the benefits and business case for why they need to widen up the sources of where they look for crew and talent."
"It's OK to fill a space with a Black person, but if you're not equipped with the skills, you're being set up to fail," adds fellow participant Carmen Poulton. "You've got to have a support network. This is where Film Forward comes in. Doing it through Film Forward it feels less pressured, like you are being given the opportunity and the time to grow."
A ScreenSkills spokesperson adds: "There will always be room for progress and ways to improve inclusion. That can be by encouraging crews to be open to looking outside of their usual networks for opportunities or mandated training or new targeted outreach initiatives."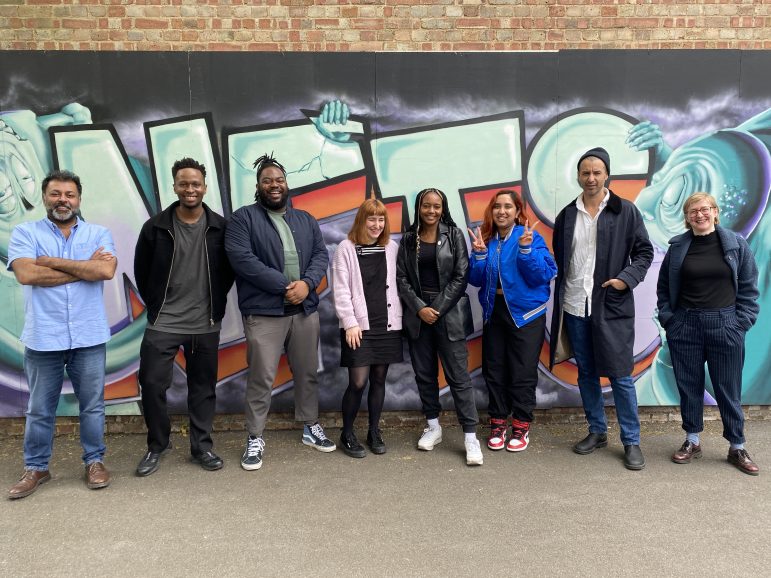 The National Film and Television School is passionate about not just paying lip-service to the critical changes that must happen in the industry regarding increasing diversity, inclusivity, and representation. "As one of the crucial talent pipelines feeding the industry, we know our training courses can have a direct impact on representation behind the scenes in the screen sector," says a spokesperson.
The NFTS and Netflix marked International Women's Day 2023 by announcing the return of the Black British Woman Cinematographer Scholarship, enabling applicants to study the National Film and Television School Cinematography Masters from January 2024. The scheme provides funding to support Black women filmmakers with the aim of increasing gender equality and representation behind the camera.
Upon completion, the NFTS and Netflix will work with the scholarship recipient to plan and support their next steps into the industry, putting them forward for work placements and employment opportunities on Netflix UK productions.
Another key initiative is the Prime Video Directors Workshop (originally the NFTS Diverse Directors Workshop), established in 2017 with a groundbreaking mission in mind – to increase the number of aspiring filmmakers from under-represented backgrounds in screen directing. The programme aims to empower and uplift those from minority ethnic communities, females, and individuals with disabilities.
Over 12-months, the six hand-picked participants have the opportunity to create their own original short films, with full support from the National Film and Television School (NFTS) and Prime Video. The School is committed to removing barriers to entry, and thus, the workshop is entirely free, without any application fee. The NFTS covers all production costs, ensuring that financial limitations do not hinder creativity and growth.
Upon completion of the workshop, participants interested in continuing their training via the NFTS Directing Fiction MA receive a guaranteed interview for this highly competitive two-year programme.
The NFTS has seen a strong movement towards enacting more meaningful changes to practice across the industry over the past five years.
"Increasing access and representation within the industry is something we are hugely passionate about and we are already achieving this with schemes like the Prime Video Directors Workshop and Disney Imagine, and specific funding opportunities like our Netflix Black British Cinematographer Scholarship and our long running Toledo Scholarship.
"The School welcomed our most diverse cohort of students yet in 2023 and with thriving bases in Glasgow, Cardiff and Leeds, we are committed to delivering our world class training across the UK and helping the screen industry become a place that better reflects the true diversity of contemporary Britain.
"The industry faces an on-going challenge that requires concerted efforts to create a more diverse and inclusive industry behind the camera. […] Recognising and addressing barriers to entry, expanding opportunities, creating more safe spaces where individuals can express their unique perspectives and experiences without fear of discrimination or bias, encouraging diverse narratives and supporting talent through funding, grants and networking opportunities will all help level the playing field."
BUILDING A FORWARD-THINKING FILMMAKING COMMUNITY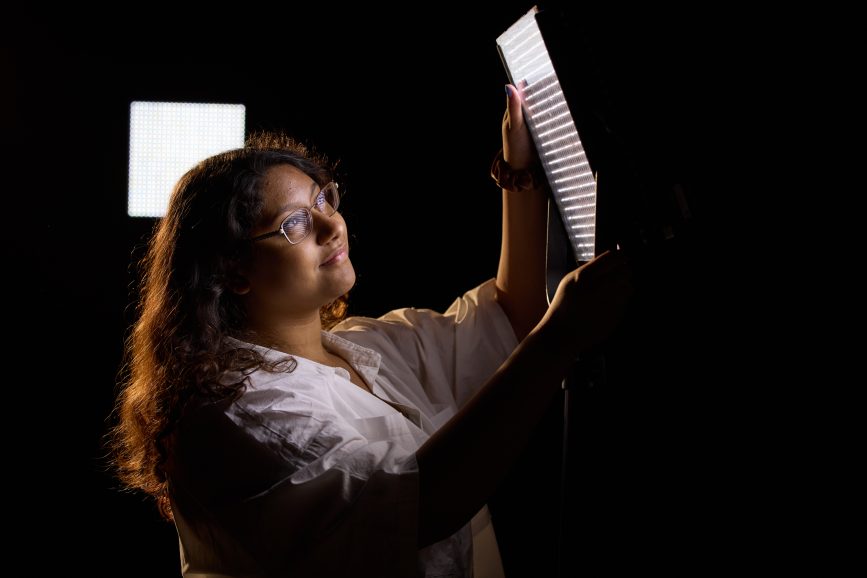 METFILM – WOMEN IN FILM INDUSTRIES SCHOLARSHIP
MetFilm, one of the UK's leading training grounds for young filmmaking talent, has long sought to widen the accessibility of its programmes. Its initiatives have included a range of bursaries and scholarships, including the Voices that Matter scheme. In recent years, the School has focused this on specific target audiences, and it has several strands: 'Women in the Screen Industries" and "Supporting Black Students of Talent" in memory of former student Dan Demissie, as well as scholarships specific to the School's Leeds and Berlin campuses. They are aimed at talented, emerging filmmakers from underrepresented backgrounds, and challenging socio-economic statuses.
"Echoing movements in society, the film, television and screen industries are acutely aware of the need to diversify perspectives in storytelling and to facilitate better representation and inclusivity within the screen industries," says MetFilm director Jonny Persey. "The conversation is good and there is movement, but it is still small steps at the start of a long path.
"We think that to effect real change there needs to be an aligned strategy across industry, education, and government, so that all the initiatives act in unison towards defined goals. As that vision emerges, we see our role in supporting and championing new opportunities and careers in the industry as keenly aligned to these goals, and our Voices that Matter initiative is an important part of the jigsaw of imperatives which need to work together, as together we strive to level the playing field by providing resources, mentorship, and opportunities for underrepresented individuals to make their mark in the industry."
MAMA Youth Project's mission is to support motivated and underrepresented young adults facing challenges into sustained employment in the media through the provision of training, hands on work experience and access to industry networks.
The registered charity was set up to provide training and opportunities to young people from Black, Asian & Minority Ethnic groups; White Working Class, disadvantaged backgrounds, those of any background that have faced trauma or a major challenge, and those with limited education or employment who have a passion for TV or the media industry, as well as those who simply want to change their lives for the better.
Founder Bob Clarke aimed to give employers no excuse not to take on people that historically just hadn't been afforded the opportunities. So, a unique training model was created, an intensive 'boot camp' style programme that would provide trainees with a real-time production experience where they were given all the responsibility and support to make a broadcast standard television programme and obtain their first credit. This proved hugely successful with 98 percent still working in the industry one year later and it is the nature of the training that sets MAMA Youth alumni apart.
The charity works in partnership with many broadcasters and independent production companies, such as Sky, Netflix, Channel 4, Banijay, Lime Pictures, Warner Bros, Comic Relief, Gravity Media, Whisper and ITV to provide placements and on-going support to its alumni, securing long-term fulfilling employment.
To date, MAMA Youth Project has helped more than 700 young people change their lives and become role models for those who are facing life challenges such as homelessness, abuse, mental health issues, ex-offenders, young carers and care leavers.
Previous awards include The Princess Royal Award, RTS Award, and Business in the Community Award. The charity's commercial arm Licklemor Productions recently won a Bafta for the first ever spoken word programme, Life and Rhymes on Sky Arts and the charity was nominated for the Production Guild of Great Britain's inaugural Earl of Wessex Award.
"In the TV industry only 12% of employees across the five main broadcasters are from underrepresented backgrounds," says the MAMA Youth team. "There is still much work to do to redress the balance. Staff retention is an issue due to the industry's questionable embedded culture, sadly, bullying, the pressures for freelancers, mental health and lack of career progression, are still major factors in keeping those who have worked so hard to gain entry to the industry from leaving to pursue alternative and often more stable employment options. The media needs to invest more in this endeavour to ensure tangible and sustainable change."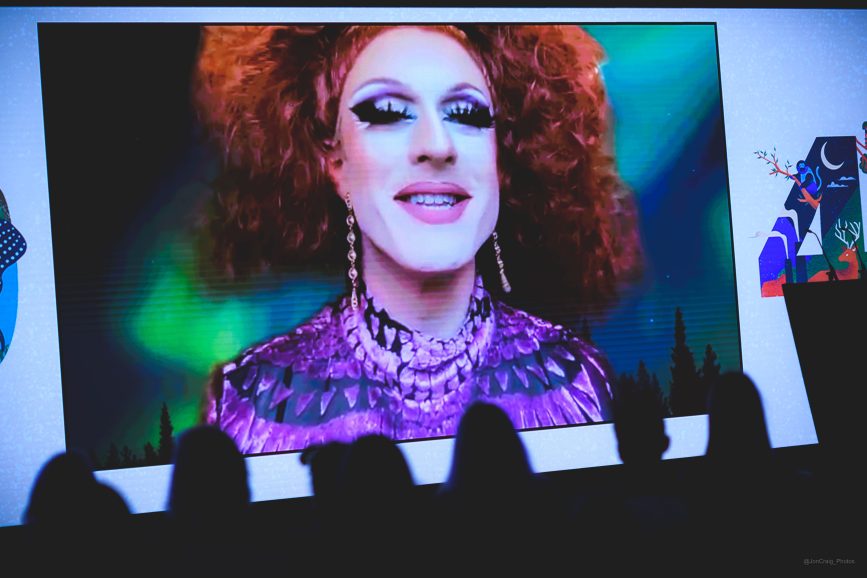 Wildscreen connects people with nature through storytelling and democratise the creation of and access to nature's stories. "Accessibility, inclusion, equity and parity within nature is at the heart of everything we do; a thread that runs through both our industry and public focused outreach and work," says Lucie Muir, Wildscreen's CEO.
From 2016 onwards, the charity has specifically fundraised to support and deliver its industry focused initiatives, such as internship and mentorship schemes, bursary opportunities, pitch sessions and the Official Selection film competition at our biennial Wildscreen Festival; all of which work to tackle systemic barriers to entry into the wildlife TV and conservation sectors. These barriers continue to disproportionately impact groups which are already underrepresented within the wildlife film and TV industry including ethnically diverse individuals, in-country talent, LGBTQIA+ individuals, those living with disability, womxn, individuals who identify as neurodiverse, and individuals from underserved communities.
"It is increasingly clear that the ongoing environmental crises are something that will impact everyone on a global scale," continues Muir. "These impacts will be disproportionately felt by the communities whose voices have historically been excluded from the environmental narrative, making it ever more important to platform and prioritise the voices of these storytellers, who are often at the heart and on the front line of the issues impacting our shared natural world
"Reflecting this in the Wildscreen Festival was a critical first step. In 2020, we launched the Official Selection competition as an innovative platform for new talent and underrepresented voices in the natural world storytelling industry. It showcases creative and bold stories that spark positive and restorative action for our natural world. Each festival, we also offer fully funded bursaries to support emerging filmmakers in attending and progressing their careers."
This year the charity held the first Wildscreen Festival Nairobi. "Currently, the majority of wildlife programme content is filmed in continents outside of Europe and North America, therefore we are encouraging the industry to collaborate with and support local creativity and talent," notes Muir. "Through our international storytelling internship scheme, supported by WWF-UK, we are helping to tackle systemic barriers to entry into the wildlife film and TV genre, by providing paid for opportunities for people from underrepresented backgrounds with production companies in the UK and internationally."
She adds that everyone has a responsibility and opportunity to do more. "For us, a more inclusive industry looks like more accessible entry routes, wider talent pools, better engagement and talent pipelines, more grass roots opportunities, supporting passionate storytellers internationally who haven't taken traditional routes into the industry and who aren't telling stories in traditional formats, international productions crews hiring in-country talent and upskilling local people, leaving skills within the country to aid with capacity building.
"Blue chip natural history cinematography requires immense skill, experience and expertise therefore, it is key that groundwork and foundations are put in place now so that in five-10 years a truly diverse future workforce becomes our reality."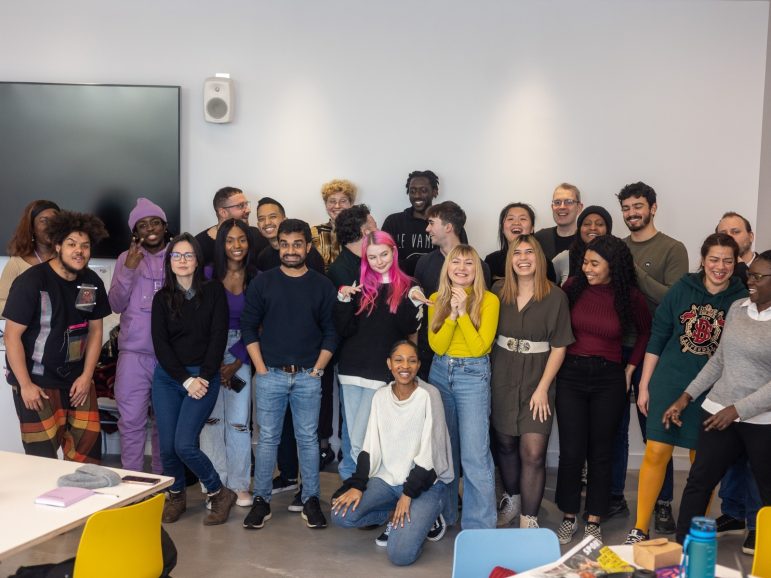 FILM LONDON – EQUAL ACCESS NETWORK
Film London's Equal Access Network (EAN), supported by the Mayor of London, aims to ensure the capital's screen industries represent the diversity of the city itself. "Our core aim is to promote equality, inclusion and diversity: We want the Equal Access Network to be the link in an industry network for those that don't have it."
Set up in 2018, the scheme helps people enter, remain, progress within and return after a break to the film and TV industry. "We see first-hand the industry's enthusiasm and high demand for a diverse and inclusive workforce. We provide the link between untapped under-represented and diverse talent and the companies or productions looking to recruit. To reach this talent, we work closely with training providers, charities and foundations across London."
Film London has also recently launched round 3 of Breaking the Glass Ceiling which is supported by BECTU and funded by the Mayor of London. Now in its third year, the programme has already helped 20 mid-career ethnically diverse film and TV professionals to enhance their personal and professional development and to expedite their trajectory into senior leadership roles.
"Overall, Film London is playing an increasingly active role in the regional skills agenda, and is working in partnership with universities, FE colleges and other stakeholders to meet the needs of industry and the challenge of increasing the diversity of the screen sector workforce at all levels," says Rebecca Baker, EAN head.
"Within the EAN, we are starting to work in a new and exciting way. We realise we have more diverse mid-level and senior level talent and HODs to support now. We are in a position where we can advocate for them and introduce them to many film and television studios and London-based productions. The second way we are starting to work differently, is providing less focus on just placing people into jobs and more focus on maintaining them with pastoral care and ongoing contact after they've been placed in a position.''
A passionate advocate for emerging talent, cinematographer Joel Honeywell created The Hue List database for crew from Black, Asian, Arab and Mixed Heritage backgrounds. Users can search by department to find the perfect crew for their next job.
Honeywell's work has been highlighted by many other initiatives in this article, including Bectu, who commented: "Hats off to Joel Honeywell for his fantastic work pulling together the Hue List. It removes all excuses that diverse crews can't be found."
INITIATIVES BY STUDIOS/PRODUCTIONS COMPANIES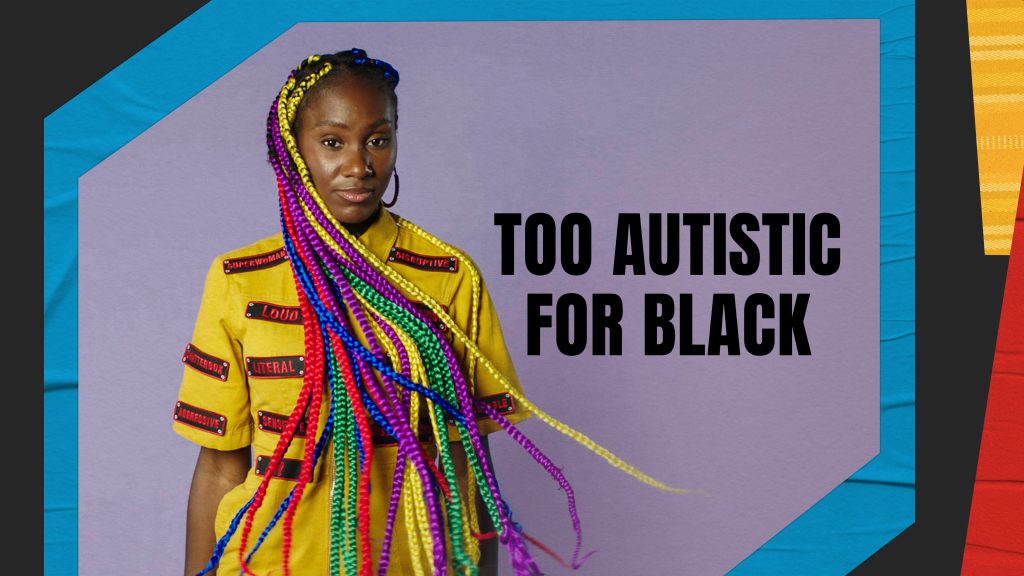 BLACK BRITAIN UNSPOKEN (PART OF WARNER BROS. DISCOVERY (WBD) ACCESS)
Launched in 2022 in partnership with Media Trust, Black Britain Unspoken (BBU) aims to give opportunity and voice to Black British filmmakers who are breaking into the media sector. The three filmmakers supported to tell their inspiring stories about the Black British experience were Richard Ampeh (The Nod – Tell Me You Got Me), Talisa 'Tee Cee' Johnson (Too Autistic for Black) and Sheila Kayuma (The Power of Plantain), and their shorts dropped on discovery+ during Black History Month.
"BBU was a really important initiative which allowed us to create a meaningful and impactful programme with Media Trust, our charity partners, that gave voice to hugely talented filmmakers and brought authentic and inspiring stories to our audiences," says WBD's chief DE&I officer Asif Sadiq MBE. "The programme was designed to give access to the full pitch to production experience, not only providing our filmmakers with an opportunity to create and reach audiences, but to hone and develop skills across all aspects of content creation."
BBU returned for a second series earlier this year, with a big increase in entries – over 200 ideas were submitted. "Black Britain Unspoken gave me a platform to realise that there is space for content that is created by Black creatives that allows us to challenge and present alternative views on the Black perspective and experience," says filmmaker Richard Ampeh. "Hearing that Black Britain Unspoken has been commissioned for a second series brings me great joy as the impact it's had on my confidence as a creative has been immeasurable."
On WBD Access' role in breaking barriers, Sadiq continues: "WBD Access has offered opportunities to hundreds of people trying to break into the industry; giving them hands-on experience; encouraging them to keep going and pursue that dream. […] Ensuring responsible representation in front of and behind the camera and fostering inclusive production environments are equally important in our pursuit to leverage our power as one of the industry's best media companies and empower our workforce and storytellers to help shape the most inclusive and equitable world for all."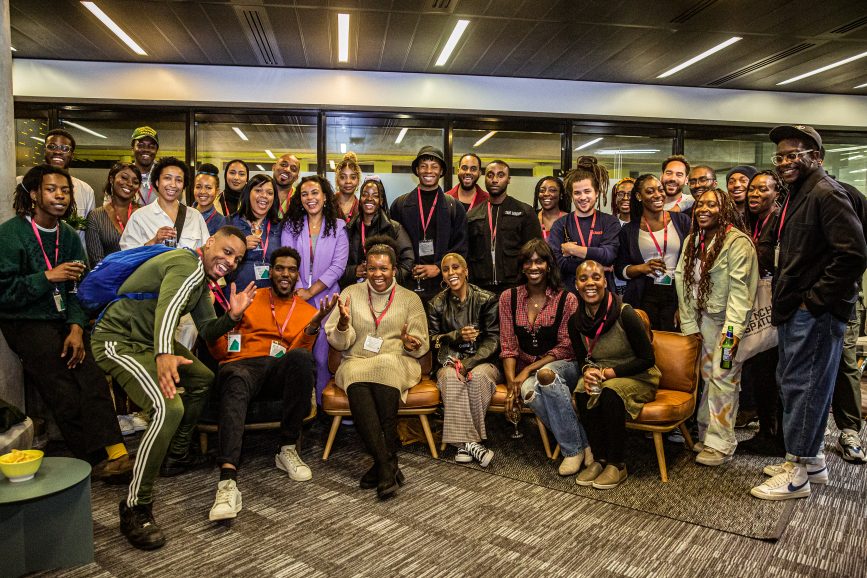 The Momentum mentorship scheme was founded in 2020 by We Are Parable, champions of Black cinema, and has been supported by Channel 4 since 2021. The programme supports Black British filmmakers and content creators with mentoring and mental health support and industry access to professionals, as well as giving these creatives an opportunity to pitch their work to Film4.
"During the pandemic, we realised that there was still a massive disparity on who gets to make work in film and TV and having had moderate success in this industry, we felt that it was important to leverage our contacts and relationships to try, where possible, to encourage real change within our industry," says We Are Parable's Anthony Andrews.
He adds that feedback has been "fantastic" and filmmakers say their confidence has increased thanks to the scheme. This year, Momentum returns with an additional partnership with a well-known organisation aimed at helping it achieve its goals of providing not just advice but tangible opportunities for Black filmmakers.
"There's still much more that needs to be done in making sure that this career path is attainable and sustainable," Andrews adds. "We have to ensure that creatives don't get pigeonholed as the next [insert a famous Black creative] and get asked to deliver work just like someone else. It's also important that it doesn't feel as though there is a glass ceiling for creatives, that when there is a scheme like this, that there is actually some thought given to what happens next in their careers. That's been a key reason why we've been in regular contact with individuals who have already gone through Momentum and are now part of its alumni, enabling them to be open to the same opportunities as the current cohort."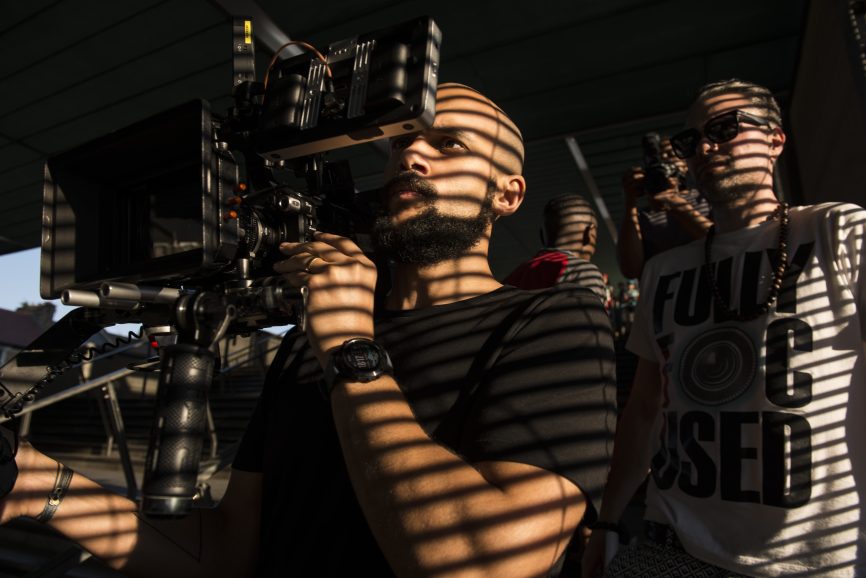 Now in its 13th year, Fully Focused (FF) was founded by producer Nick Bedu and director Teddy Nygh, to ensure our industry reflects the people, stories and talent from the communities we serve and live within.
Since 2010 FF has been striving to support and fully equip the next generation of talent, helping them get an all-important foot in the door through vital free-to-access training, industry awareness, paid roles and significant career pathways.
FF now has four strands, including Fully Focused Productions, its indie and commercial arm providing hands-on training via paid roles across every level of its productions (including 2022 BBC Three comedy PRU). Fully Focused Community is the organisation's non-profit, working with charities, NGOs and grant-based projects. Million Youth Media is their youth-led, youth-driven YouTube channel, home to exciting drama and comedy shorts from young creatives. With over 83M views and 450k subscribers, it's a testing ground for FF's team in training and a vital launchpad for hundreds of creatives. Finally, the MYM Academy is their free-to-access, long-term, 360 training programme, with hands-on training and placements as well as a busy events calendar.
"The truth is, at the top decision-making level, we still have a long way to go as an industry in terms of D&I and this directly impacts the content being commissioned and the sustainability of smaller, more diverse production companies," say Nygh and Bedu. "There are, however, more initiatives available, more diverse content being made (we need much more!), more awareness of the issues in general and that is what we have to build on. Also diversity and inclusion is increasingly recognised as not just about class and race but neurodivergence, sexuality, gender and more.
"Diversity and inclusion is about intersectionality, not tick-box, easy categories. To truly embrace it networks, organisations, prod companies have to resource it properly or we'll continue to have a big skills gap we can't fill as people drop out at entry level, feeling unsupported or hung out to dry."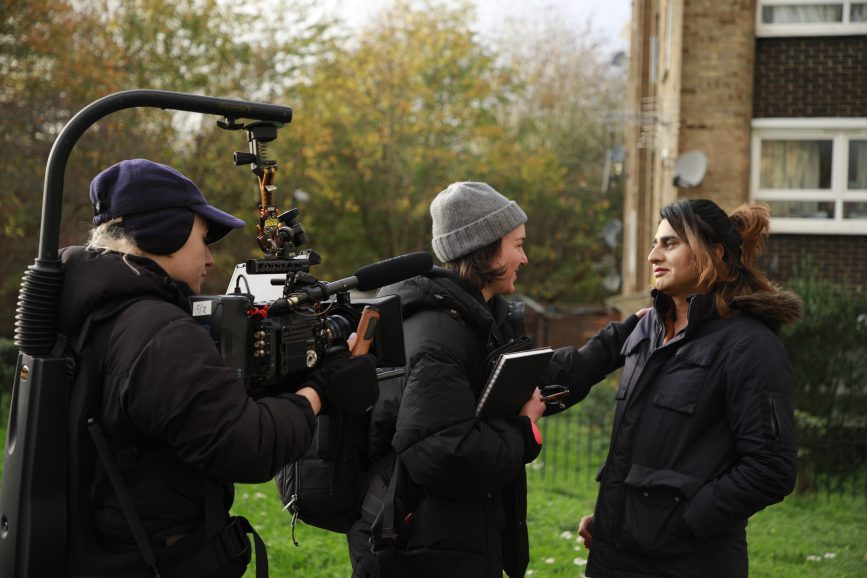 Deadbeat Films has launched its Introduction to Film educational sessions through Deadbeat Impact. For UK participants— from a refugee, asylum or migrant background—the scheme offers tailored filmmaking support so they can bring their stories and perspectives to the screen.
The Intro to Film initiative evolved directly from the production company's relationship with Ayman Alhussein. The company's Thompson- Roylance brothers first met Alhussein at the Calais refugee camp in 2015, and the trio quickly developed a close bond as they documented Ayman and his friends' struggle to cross the border over to England. Ayman would eventually make that journey, and when he arrived at Victoria Station he called the brothers. Although they supported him through guidance and experience in film where they could, Ayman was not allowed to work, rent or hold a bank account. Now seven years on, Ayman is a self-taught cinematographer and filmmaker. Ayman has since shot films for NGOs including Choose Love and UNHCR, as well as creative projects for the NHS and artists like Anne Marie. He also works as an authenticity consultant and translator on films, including The Swimmers and Jungle. His latest project is the short film Matar, which he shot and co-wrote.
Over one to three days on Intro to Film, the sessions invite 10 – 15 participants to learn the
film-making basics. Led by established filmmakers, with lived experience of migration, sessions allow participants the opportunity to work with actors and a stage lighting set-up, to direct and record their first film. After completion, alumni can access the Deadbeat forum where resources and opportunities are shared.
In July 2023, in collaboration with Counterpoints Arts and BAFTA, the scheme will officially launch its first Intro to Film educational session. The overarching goal is to foster a unified and coordinated approach across the film industry.
"We can't stress how vital it is to make space for the perspectives and stories of asylum seekers, refugees and migrant experience in mainstream film—and the best people to tell that story are those who've lived it," says Deadbeat's team. "Through listening to those with lived experience and producing Matar as a case study, we've developed the best way to make that happen."
Despite recent advancements in D&I in the industry, the team wonder if progress has been quick enough.
"A 2020 BFI report showed off-screen contributions from BAME groups declined slightly from 12.3% in 2018-19 to 11.8% in 2019-20. Plus two studies, led by Dr. Clive Nwonka sadly found that the UK film and TV industry has not fulfilled its obligations and addressed the lack of diversity. It feels like the problem is a lack of accountability. On paper [production companies and filming] might meet criteria, but employees might struggle with feeling insecure in their work. We need to support every step of their work in film. The work needs to be more holistic, not just a diversity tickbox. This is why we have developed our scheme as it is, because we want to offer other production companies, distributors, film institutions and more the chance to partner with us through the development of individuals, not just a one-off production they might join."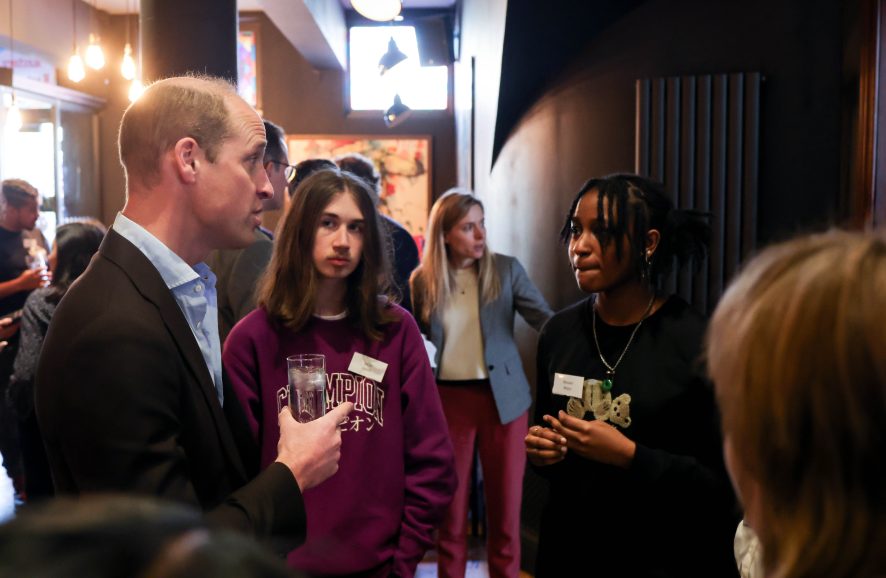 Since 2004, 104 Films has aimed to create a tectonic shift in the representation of disabled people both in front of and behind the camera. "At the time, there were no initiatives aimed at film and very little interest at helping disabled people into the film and television industry. Now there is much more of a focus with doubling disability," says founder Justin Edgar.
Among the critically acclaimed productions the project has helped bring to the screen are award winning films for an international audience such as the Oscar-shortlisted Unrest, BAFTA-winning I Am Breathing, BAFTA Best British film nominee Notes On Blindness, BAFTA nominated Sex & Drugs & Rock & Roll, Royal Television Society-winning Deaf WW1 drama Battle Lines, plus the multi award-winning Special People which was hailed as a "milestone in mainstream cinema" by the Guardian for its use of disabled cast.
"I think the industry has changed in line with wider society and the fact that so many young people are now identifying as disabled has meant a groundswell of interest in disability," says Edgar. "This means that we've seen innovations such as mental health first aiders on sets, welfare officers and 104 have really championed the use of access coordinators to make set more accessible for our disabled crew. We have just shot a project for Film4 and we had 25% disabled crew across the board. That would have been inconceivable five years ago."
He adds: "It's a sad fact that disability is still really understood by major broadcasters and figures within the industry. I think the answer is more education of execs and production companies to really hammer home the social model of disability and the disability paradox to get away from damaging narratives about disabled people which still prevail on our screens."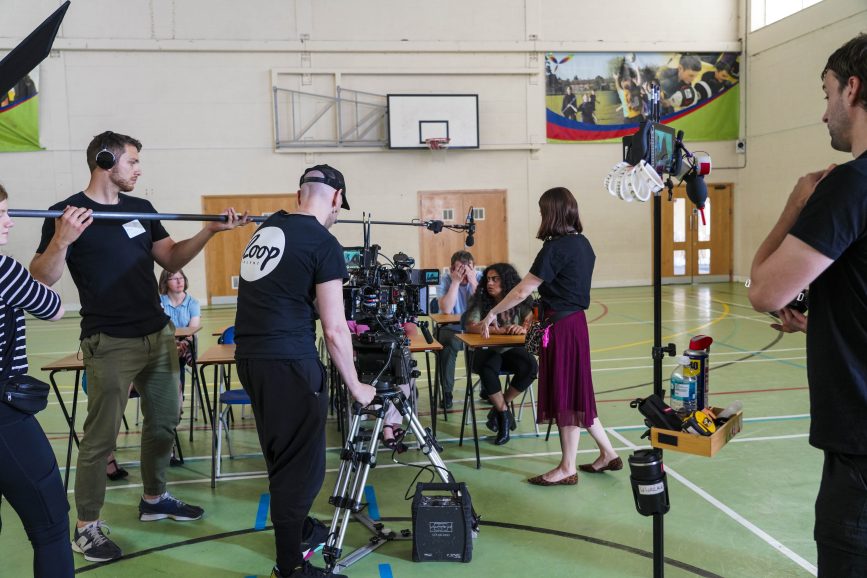 At the heart of Inclusivity Films' ethos is having at least 50% of cast and crew identifying as d/Deaf, disabled and/or neurodivergent on every production. Founded by Sarah Leigh, a neurodivergent, working-class, writer-director and advocate, the company tells stories that both have a social impact and represent disabled talent on and off screen where disability isn't always part of the plot.
Asked why she set up Inclusivity Films, Leigh explains: "It's important because there are barriers to work around lack of access being provided by companies. I wanted to create a working environment that consisted of shorter working days and catered to individual needs. Access is often considered a 'one-size-fits-all' approach and it shouldn't be that way. We provide Access Riders to all crew and cast, regardless of how they identify. This helps us to figure out what we need to do, to make the on-set experience a fully accessible one."
The company's most recent film, Typical? (lensed by Tom Watts and co-produced with Bedazzle Inclusive Productions, who share a similar ethos to Inclusivity Films), received very positive feedback, with team members appreciating the shorter working days and inclusive environment.
Although Leigh notes that awareness around disabilities has improved in recent years, she adds that there is a long way to go to make workplaces as welcoming as possible. "Offering trainee position is great, but the industry needs to make sure it is helping underrepresented talent progress in their careers too.
"We need access to be considered from the very early stages of pre-production. Sometimes it can feel like a tick-box exercise – teams want to hire disabled talent but don't have a line for access in the budget. Also, as an industry, we trained and put COVID supervisors on every set – why can't the same be done with access supervisors/coordinators?"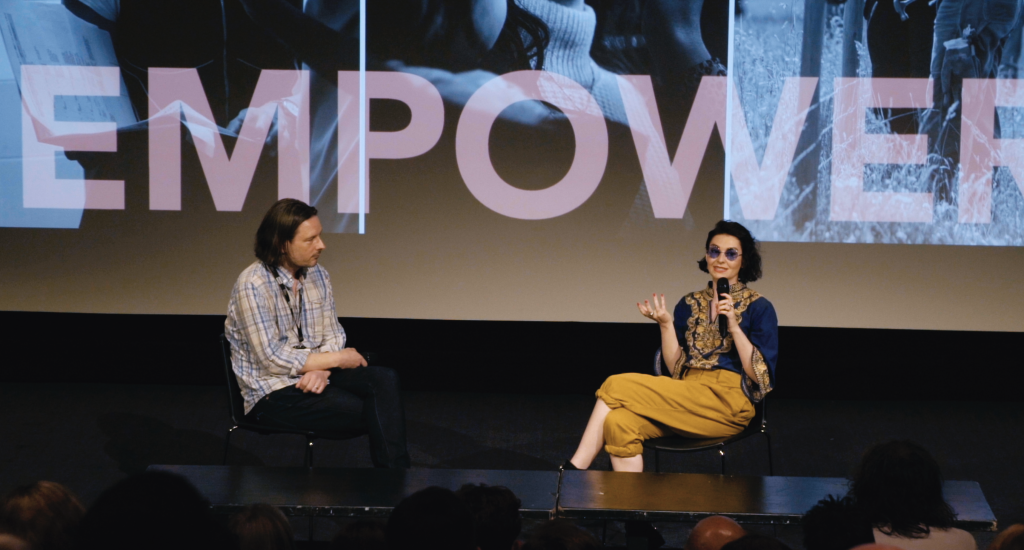 Primetime is a global visibility platform launched at Cannes Film Festival in 2019, to help the film and TV industry find and hire more women and non-binary talent above and below the line behind the camera. Actor Victoria Emslie bootstrapped Primetime in order to take one question off the table – Where are all the women? – and its membership now spans over 70 countries and encompasses more than 260 job titles, including winners. BAFTA, Emmy, and Academy Award winners.
The network allows companies, male HODs and individuals to take advantage of our granular search functionality to find the right person for the job; alongside a curated profile layout highlighting their work, you will find contact details, bio, awards, testimonials and much more. Sponsors include Panavision, Sister, and Ecovis Wingrave Yeats.
Next for Primetime is a partnership with Funding Futures, led by Will Shutt. "We have formulated our MVP funding model which will be accessible to Founder Members of Primetime, with some scholarship places made available in order to facilitate greater access," explains Emslie. "I couldn't be more excited that we have attached Jodie Whittaker to take part in our inaugural scheme, as her generosity has been incredibly galvanising and will shape the scope of the narratives we will be able to encourage those from our membership to tell.
"I aspire to create a unique and supportive community which aims to change the way we look at financing and hiring."
FREE THE WORK is a non-profit organization committed to making equity actionable in media and to creating opportunities for a global workforce of underrepresented creators behind the lens in TV, film, and marketing. It was originally launched as Free The Bid, founded by director Alma Har'el, in 2017, before its 2019 rebrand.
"Our organisation strives to be the most innovative, effective, and action-driven resource possible until industry-wide equality becomes a reality," commented a Free The Work spokesperson. "We accomplish this goal through our FREE THE WORK pledge, global talent database, community, DEI guidance, impact & insights reporting, and educational tools that help creators to demystify the media industries. FREE THE WORK exists to empower a creative revolution, led by the world's underrepresented creators."
"FREE THE WORK's impact on my life and career was near instant," says FREE THE WORK success story, director Sade Clacken Joseph. " I spent two years trying to find a way into commercials and within a week of joining was meeting with my dream agency. The community has been invaluable and allowed me to thrive in a global pandemic. So much gratitude for FTW for making me feel at home, welcome, and appreciated in this industry."
FREE THE WORK is currently focused on its Director Census initiative, in its second year. "This anonymous survey aims to collect insights from a global pool of commercial directors, addressing issues such as the need for paid pitching and greater transparency in the bidding process," its spokesperson continues. "The results of this survey will allow us to push our advocacy toward greater reforms industry-wide, impacting production workers across roles (beyond just directors)."