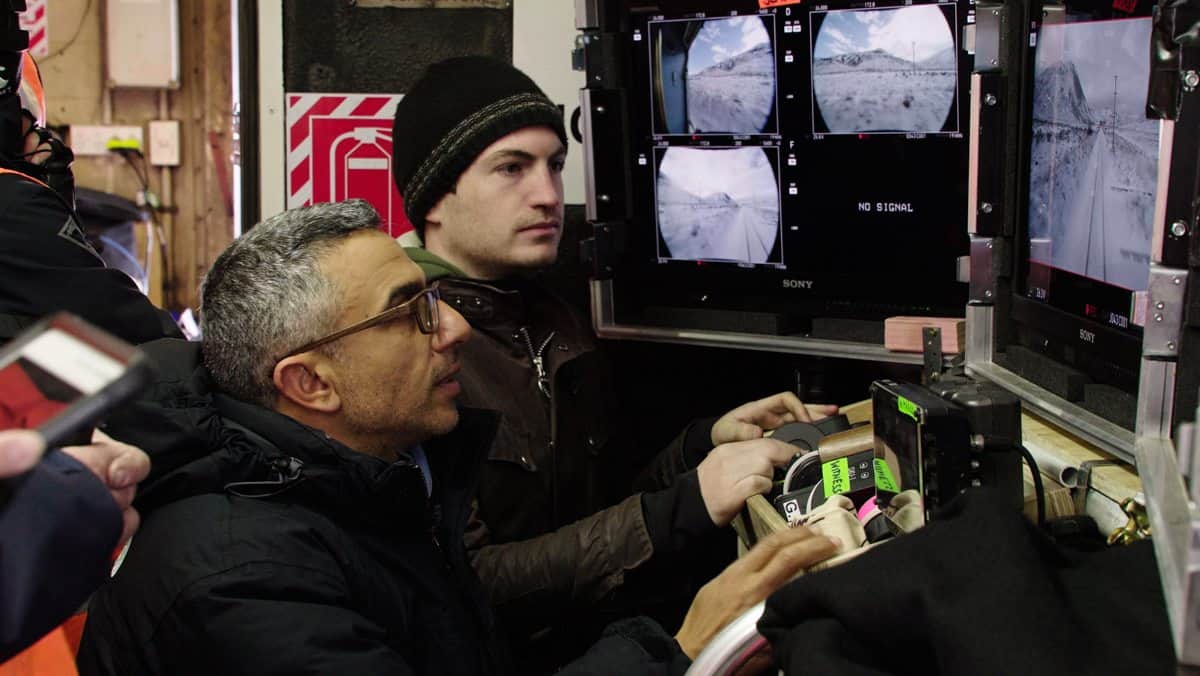 Prior to Dunkirk, a film hadn't been shot fully on 65mm film in the United Kingdom since 1996. A victim of the race for quicker, cheaper filmmaking, the large format medium was left behind in the 1990s.
However, at the same time that director Christopher Nolan selected large format capture for Dunkirk, Kenneth Branagh also decided that large format photography was the best means to bring to life an updated edition of Agatha Christie's classic Murder On The Orient Express. Branagh collaborated with cinematographer Haris Zambarloukos BSC GSC to bring 65mm filmmaking into the digital era.
Following conversations whilst shooting Denial in 2016, Zambarloukos and Callum Just, from Digital Orchard, set about developing a dailies workflow that would provide all the benefits of digital processing, whilst also getting the most out of the authentic 65mm wide-format negative.
To achieve this, Digital Orchard made sure that at every stage Branagh and Zambarloukos would see the best quality image in as close an environment as possible to the finished film, including providing dailies at 4K and setting-up a mini DI suite near-set for a more immediate colouring operation.
For this all to work, Kodak had to quickly mobilise and build a new 65mm photochemical processor specifically for Murder On The Orient Express. Using a Goldeneye 65mm scanner, the Digital Orchard team was then able to capture 4K scans in real time.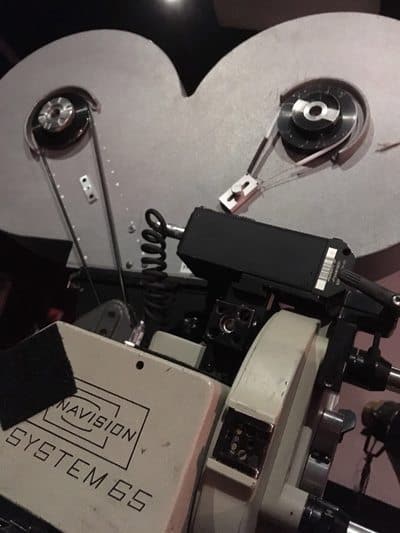 Using old cameras with a rare format on a modern production had its challenges. Overcoming teething issues with the technologies being used required constant consultation between Digital Orchard, Panavision and Kodak. This teamwork, combined with the rigorous workflow, meant that long-time post partner of Zambarloukos, Goldcrest, received daily grades and QC reports exactly as they would on a digital shoot.
Having near-finished pictures each day, for both editorial and studio review via the Pix platform, proved invaluable and provided Branagh and Zambarloukos with immediate feedback about the decisions being taken on-set, as well as time saving in a tight post production schedule.
Another valuable addition to the pipeline, that was resurrected alongside 65mm, was the dailies screening. This was made possible by Digital Orchard designing a workflow that allowed time to bring a mini DI suite near-set. Ending each shooting day – with Branagh and his heads of departments discussing the shape and look of the film, and allowing them to prepare them for the next day – brought back a lost art that more productions would benefit from.
"As a boutique lab, Digital Orchard was able to tailor the workflow to fit around the exact needs of the production, adapting it as required along the way and giving more control to Haris throughout, allowing him to create a stunning look," says Just. "Having a close working relationship between the dailies lab and the cinematographer is essential on this kind of shoot – so they know what they are looking at each day is as close as possible to what it will look like in the DI suite, saving valuable time, effort and money further down the post process."
Other recent digital lab operations serviced by Digital Orchard include: My Dinner With Herve, Outlaw King, Black Mirror, Riviera, Walk Like A Panther, Yardie, Rock The Kasbah and The Second Best Exotic Marigold Hotel.