Feel The Heat

Spotlight / Cine Gear Expo 2016
Feel The Heat

Spotlight / Cine Gear Expo 2016
The 21st edition of Cine Gear Expo was held on the backlot at Paramount Studios in Hollywood. This year, the "heat" wasn't only on the latest products, but also in the ambient weather that stuck through each day of the show, as folks wandered around the faux-NY streets to get a gander at what was new, or simply refined, in terms of gimbals, gear, cranes and cameras.
As for the lighting side, BBS' Peter Plesner perhaps summed it up best, by saying the company wanted to offer a "clean, white light." Whilst inadvertently riffing off Hemingway's "clean, well-lighted place," he captured a kind of simplicity that manufacturers are increasingly striving for in the plug-and-play landscape of video and audio capture that continues to unfold around us.
Now if only Paramount could simplify their poorly thought out queue-management – which somehow managed to be even worse than last year's – then the show can greet attendees, who have managed to wander in off Gower Avenue without already being frazzled, before it is time for elevenses.
A&C Ltd
If Cine Gear is about looking at the latest gizmos, A&C are well-positioned with their Gizmo line of remote camera systems. Their top billed Gizmo Prime rotational head weighs only 42lbs and, along with their Pee-Pod units, come WiFi enabled, so they can be controlled by any Apple or Windows phone or tablet (no Android, as of yet!). The WiFi also serves to update software in the controllers as well.
Angenieux
"It's not easy to make Anamorphic glass," company tech support manager Jean-Marc Bouchut told us. But with its Optimo line of compact zoom lenses, that's exactly what they are doing. Not that such glass is laying around everywhere. One of their most buzzed-about offerings was the new 44-440mm range lens, which can be converted to a 25-250mm spherical lens with a change of "six screws" (and a swap out of the rear optical element). The conversion isn't meant to be done on-set, but by the gear house sending out the package – and to date, there are only two available for rental in the LA area. Stay tuned!
ARRI
"The SkyPanel is very hot," we were told without irony, at the ARRI booth. And indeed there was lots of interest in the versatile, lightweight lights, which have the added plus, being LEDs, of not being overly "hot" after all. On the camera side, "the Alexa Mini is still running strong", which, based on the numbers of people trying them out, was clearly true. Also greatly anticipated were coming features for the Alexa SXT, including multiple format options, 2 or 4K delivery resolutions, and more, perhaps to rival the SkyPanel for "heat" by the time the next show rolls around.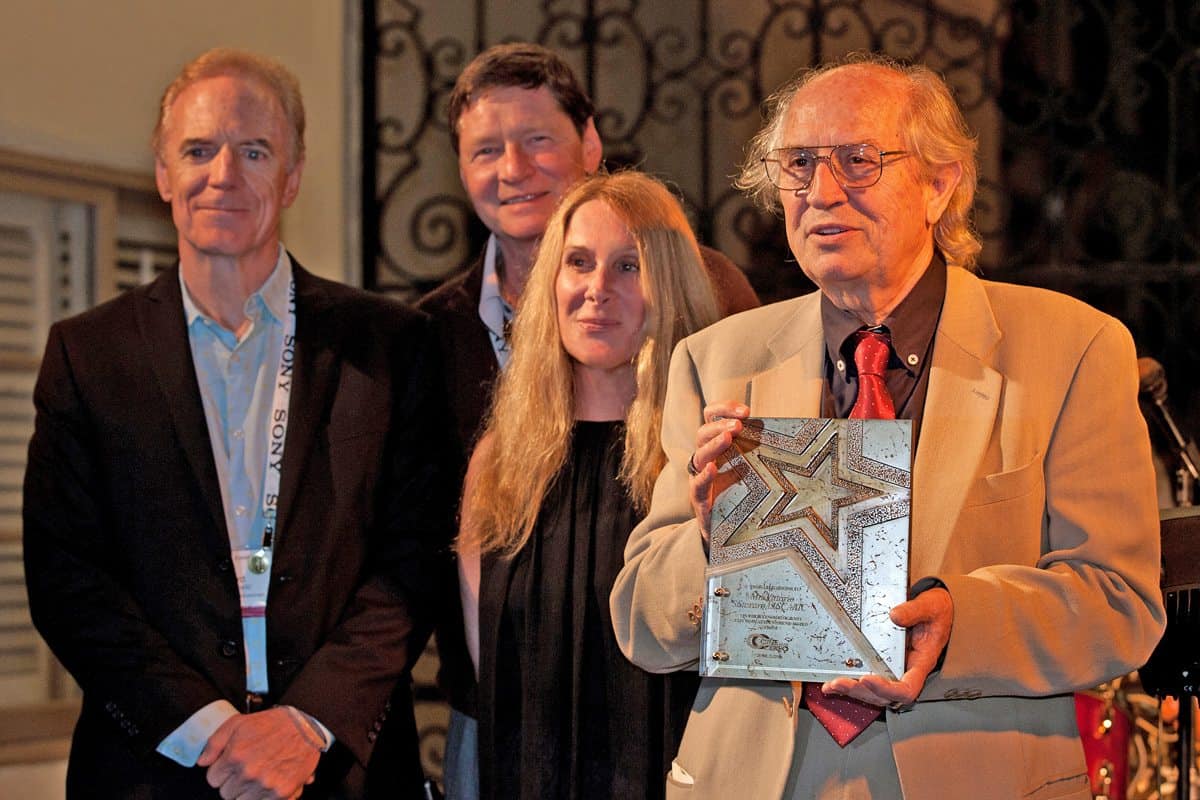 Barger Lite
We caught up with Ed Barger at the RST booth, where he was sharing space, and showing off prototypes for his "entry into the LED world." The Barger 20" is a 3x4 panel where each of the 20 tubes can be controlled separately to create an "infinite number of looks" in terms of colour and temperature. The back unscrew for easier firmware updates, and five had been sold, at the midpoint of the show, to LA rental houses based on the prototype alone. The real McCoys, or rather, the real Bargers, should be available by July.
BBS
The Danish-based lighting company, currently overseeing an expansion into LA, remains one of the most affable at the whole show. Founder Peter Plesner told us that this year they were showing "small changes" to many of their better known products, like AC/DC capabilities to their four-way controller. Their lighting tubes and strips, which are practically the "Legos" of the lighting world, have been "ruggidised" according to Plesner, who also said he was "looking forward to people building their own stuff" with BBS' constituent pieces. Meanwhile, they are keeping with remote phosphor in many applications because it "combines very well with daylight – the skin tones are better."
Chapman Leonard
The venerable studio equipment company was in a smaller booth this year – across from the same New York Street where they were last time. But in a sense, the reduced space served to show off even better the equipment they were highlighting – smaller cranes and dolly systems, for the "lighter footprints" of the expanding panoply of digital cameras, smaller LED lighting packages, etc. Their Cobra VT (Vertical Travel) can track and crane in a much tighter space than its heavier predecessors. It can also readjust quickly to different configurations, making it a perfect metaphor for film biz attempts to respond to constantly changing technology and delivery systems.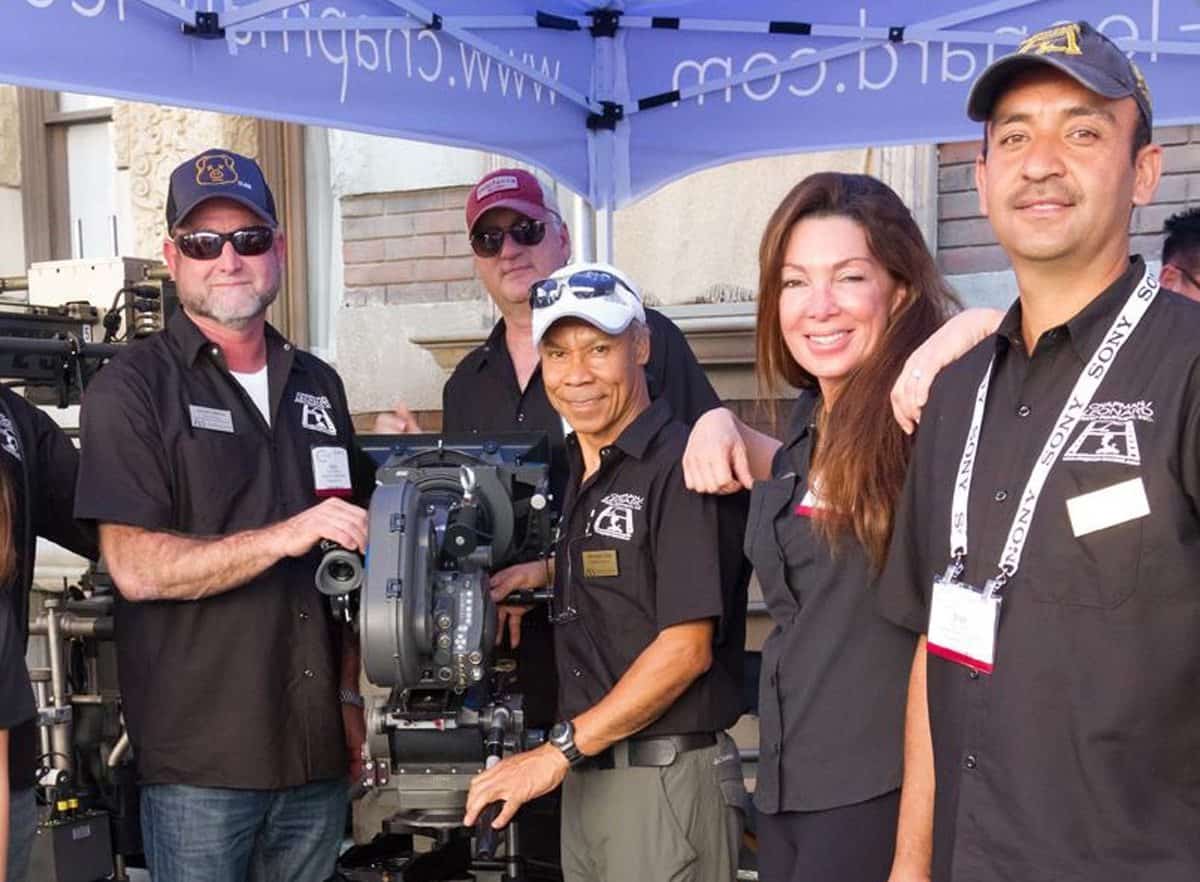 Cinemoves
Founder/owner Scott Howell reported business was "off the charts" in the previous year. That was when they debuted their innovative Oculus head, with its four axes and 360-degree capabilities. Since then they've also acquired Pictorvision, which – continuing Oculus' themes – not only provides their own aerial camera mount systems, but a line of drones as well, getting Cinemoves moving into the air. If that wasn't enough, Howell co-founded CineTrix (see below), in order to help power all those remote panning, tilting, and gyrating cameras.
Cinetrix
Hollywood is big on mash-ups. So what's not to like when Cinemoves gets together with Grip Trix, of electric dolly fame, to form Cinetrix, which offers long-term charging and power solutions for power in the field? Their batteries offer 18 hours of LED power to one hour's worth of 2K juice at the other end. Units are stackable, and even better, "solar capable," as far as offering solutions both "green" and practical, when far in the field. Indeed, while they are still developing BlueTooth connectivity for future units, the current ones offer not only AC and DC capabilities, but USB ports as well. Meaning they can brand themselves as a necessary pit stop and remote charging station for everyone's depleted phones and portable units at next year's show!
Cineo Lighting
"Lighting isn't usually in the same sentence as 'technology,'" laughed Cineo's Rich Purcell, but Cineo's new and in-the-pipeline products exemplified those particular themes of this year's show – lighting units, mostly LED, that are portable and increasingly "tuneable" in terms of colour and intensity. All of Cineo's "phosphor is now ported over to proprietary LEDs," he continued, ranging from the 75,000 lumen 4x4s used on The Royals and other shows, to the Matchstix, which now boasts in-line dimmers. A tuneable HSX unit is coming in July, part of the sea-change that's allowing DPs and lighting directors to "design their own spectrums, for the first time."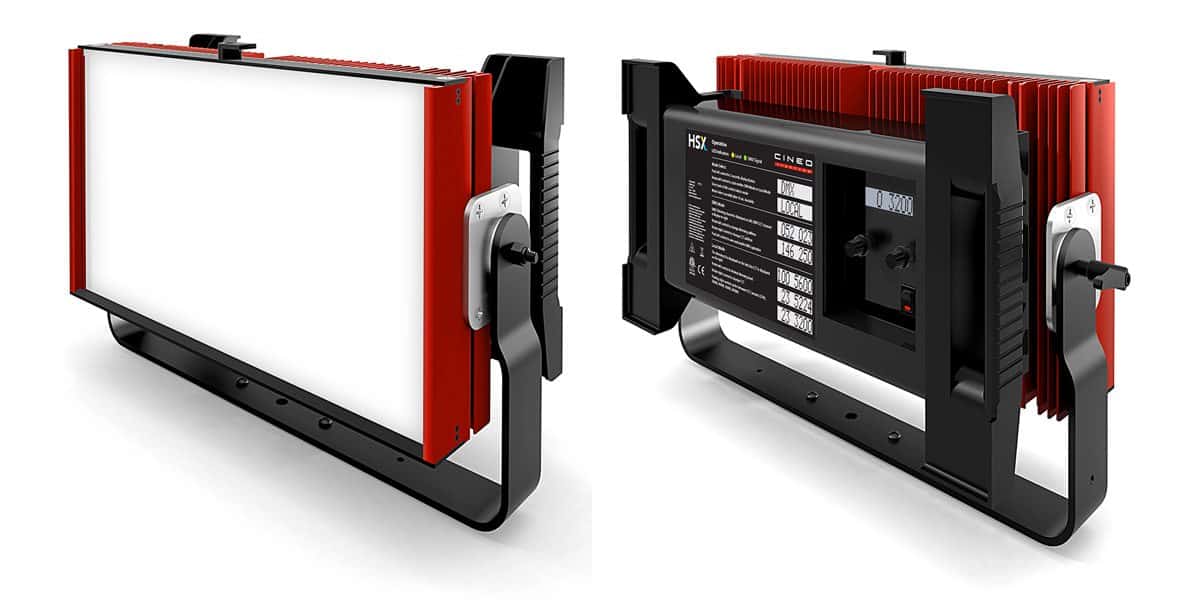 Codex
The image capturing and processing company had its new Production Suite 4.0 on display, with a new user-interface that allows for easier dailies viewing, archiving, and of course, colour grading. The suite is being promoted as a one-stop "camera-to-post" solution, and other "hot swappable" features gets Codex paired easily with cameras like Alexa, RED and GoPro. Their stackable modules offer from 8 to 16TB memory – just the ticket when you're filming a studio tentpole. Or just about anything of length in an increasingly "hi-def" world.
Colorfront
The Academy Award-winning developer of on-set dailies and transcoding systems showcased its new 2016 Express Dailies system for Ultra High Definition (UHD) and High Dynamic Range (HDR) image-processing in dailies workflows for digital cinema, high-end episodic TV and OTT internet entertainment channels, such as Amazon and Netflix. Express Dailies 2016 also supports Panavision's newly-announced large-format DXL 8K camera. These latest advances enable producers, cinematographers and DITs to review original camera material in HDR on-set, rather than having to wait until downstream post-production.
Cooke Optics
The always-agreeable Geoffrey Chappell mentioned that Cooke's Anamorphic zoom lenses were getting a great response with their way of capturing a certain classic look with today's digital gear. The 35-140mm range lens has already been a success, and 45-405mm version is in development. They've also launched CookeOptics.tv, an online channel featuring various masterclasses in lighting, cinematography, collaborating with directors, and more. Tune in now.
Grip Factory Munich
No trip to Cine Gear is complete without catching up with GFM's sprightly Derek Magee. Perched on their usual "corner" in the Paramount backlot, GFM was showing off their reimagined and refurbished "Quad Dolly," making its debut at the show – and now machined from "a single piece of aluminium." It was getting a good, buzzy response, as was their simple-yet-elegant strap bracing kit for their bazooka base. Magee found himself in the midst of "non stop traffic" this year, and also thought the 2016 edition was a little "more international" than last year's.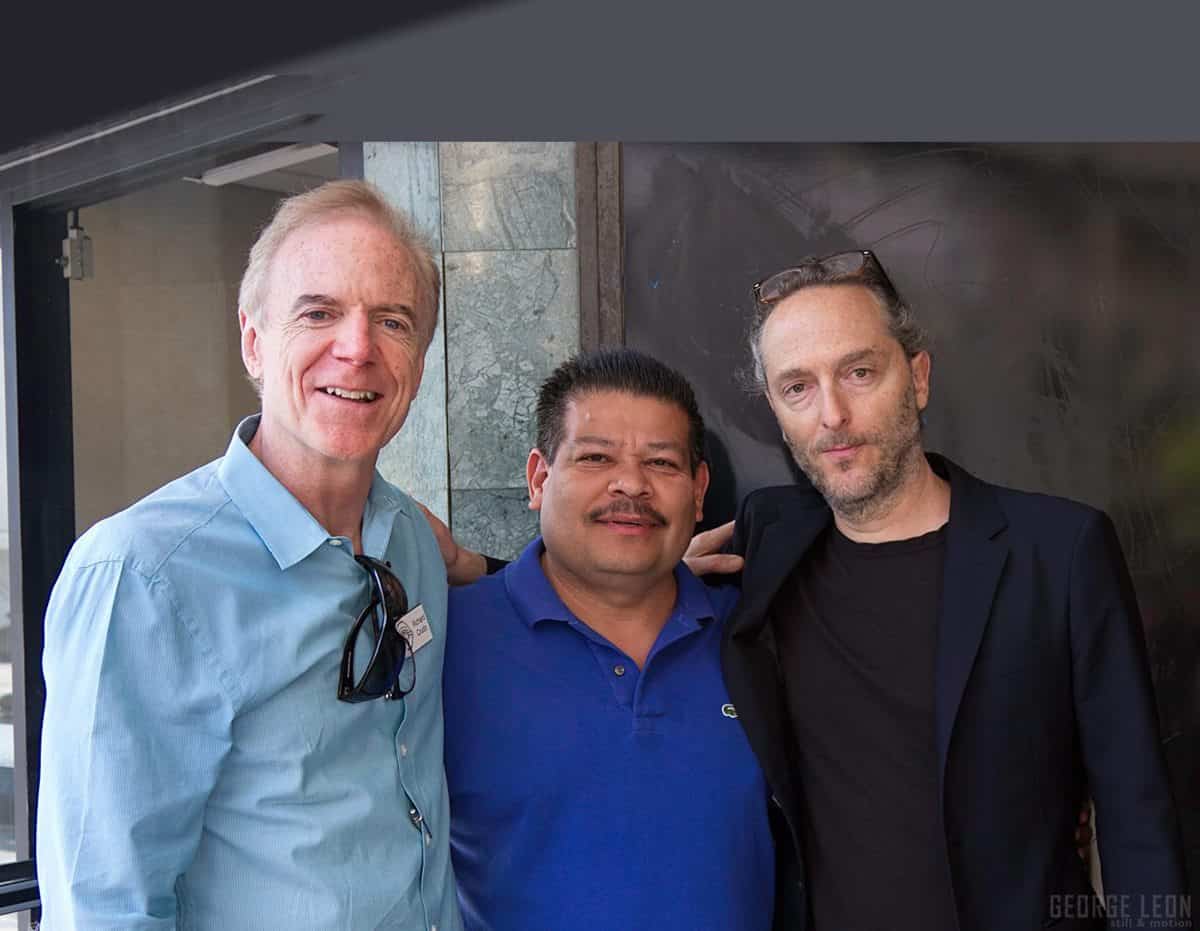 Kino Flo
"Everyone likes the modularity," company co-founder Freider Hocheim told us. He was, of course, talking about their own products, like the kits (one named the BarFly, the very film where then-gaffer Hocheim and best boy Gary Swink devised their unobtrusive fluorescent lighting breakthrough that ultimately led to Kino Flo's creation), and LED fixtures on display at the show. "Who ever heard of taking a fixture apart?," he added rhetorically. Now, of course, that modularity and accessibility – and "swapability" – are increasingly expected, and when Hocheim says that "this is a marathon," in terms of the on-going changes to be wrought by digital cameras, and the gear that lights them, he speaks for many Cine Gears yet to come.
Lee Filters
Sales director Ralph Young said the company had a "good year" since the last show. There wasn't a particular "new product" they were sprouting this year, though if time has flown by since the previous gathering, new additions to their Stopper line of filters help further slow down time's march, or at least light, allowing for longer, more creative exposure options. Additionally, Young mentioned a steady expansion into newer markets like stills photography and architectural settings, particularly hotels, such as The Winds in the Philippines, while the work proceeds on new camera filters.
Matthews Studio Equipment
Ed Phillips said the grip-equipping company had at least "five new products which were very well received," including a return of the " rocker plate, which hasn't been made in our country in 25 years." One of the other highlighted items was the announcement that the Dutti Dolly, invented by grip James Saldutti, would be made and sold by Matthews. The aluminium plate rides on skate wheels, extremely low to the ground, and is useful in a variety of situations where traditional dolly tracks can't be laid. It's been used in a variety of settings already, including a down-the-Eiffel Tower fight scene in Rush Hour. "Good operators like it," Saldutti told us. "It's about putting the right tools in the right hands," which may be one of the best one-line summations of Cine Gear as a whole, that we've heard.
Mole-Richardson
The storied lighting company helped kick off Cine Gear with a BBQ event at its new Pacoima headquarters the night before the show – north of its Hollywood roots, but with faster freeway commute times for those working and building at the copious, soundstage-like grounds, and for those making the daily deliveries of equipment to the Burbank studios and elsewhere. Much of their newer gear was lighting up their show displays as well, with a 5" LED light from one of the pioneers of Fresnel use, along with a 900W SeniorLED which boasts a 5kw Tungsten equivalent. The Vari Panels and Vari Moles offer their own entries in the current Grail-chase of increased and variable colour control.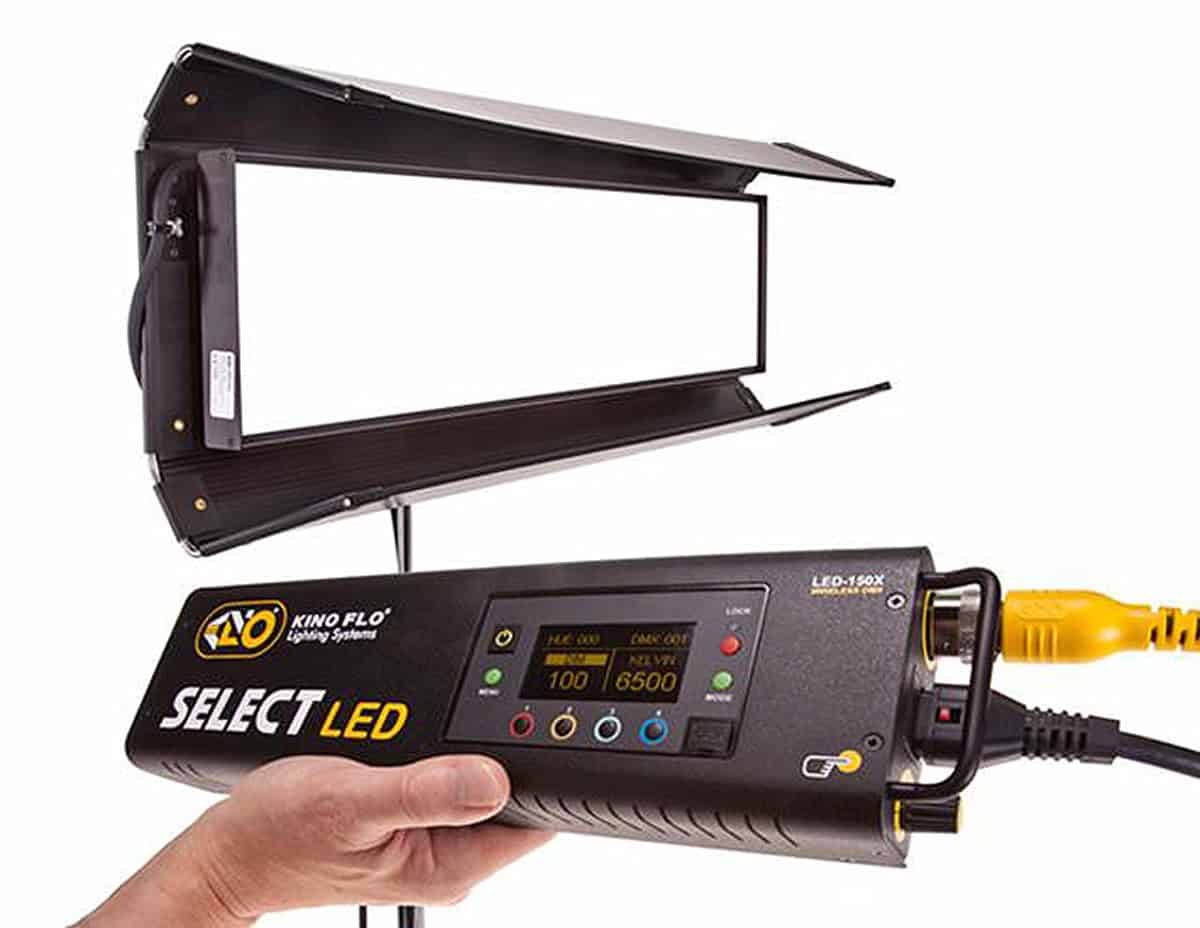 Panasonic
The Varicam 35 grabbed a lot of traffic for the electronics giant, with its design to simplify workflow – another motif of this year's show. The Varicam can support 4K/120fps uncompressed RAW recording, using the Codex-developed module, offers in-camera colour grading, and can shoot in UHD. As can the lighter LT models, which are increasingly used in documentary and live sports settings.
Panavision/Light Iron
One of the show's highlights was the debut reel of footage shot by Panavision's brand new DXL – or Digital XL – 8K camera. The small screening room in the corner of their large display area was routinely packed for the demo. A series of scenes and in some cases "contemplations," had been shot by various well-known cinematographers like Dean Semler, Mitch Amundsen and others, covering wilderness vistas, period interiors, zooming vehicles, and more. The footage managed to be rivetingly sharp, particularly in outdoor scenes, without feeling overly "video-ish." The camera itself is a partnership between Panasonic, Light Iron, and RED, and is said to weigh only around 10lbs. You'll be hearing more about this all the way to the next Cine Gear, and beyond.
Pinewood MBS
While offering their usual Cine Gear hospitality in their "corner lounge" on one of Paramount's backlot streets, turning the space behind a building facade into a practical "interior" for the duration of the show, MBS's executive VP Michael Newport said the lighting company is "getting into our stride in terms of growth" – not just as Pinewood's stages expand in places like the UK and Atlanta, but also in the NY market as well. But the business model is going beyond the soundstages, with expanded location capabilities, including mobile generators, new LED packages touted by Pinewood managing director Darren Smith, and more. "We don't want to just be a 'check the box' type company," Newport continued. "We'll do what it takes for what productions want to accomplish." Whether it's on a soundstage or not.
Power Gems
If you heard the strains of "Manchester, England, England," being hummed from the Hair soundtrack, it might have been in honour of Power Gems. Sales director Patrick McGuane reminded us that the ballast-making company has been manufacturing and designing products in Manchester "for the last 23 years," – their outposts in Hollywood and Atlanta notwithstanding. They continue to push the limits of modular construction and components, and also continue to expand into architectural and event markets as well.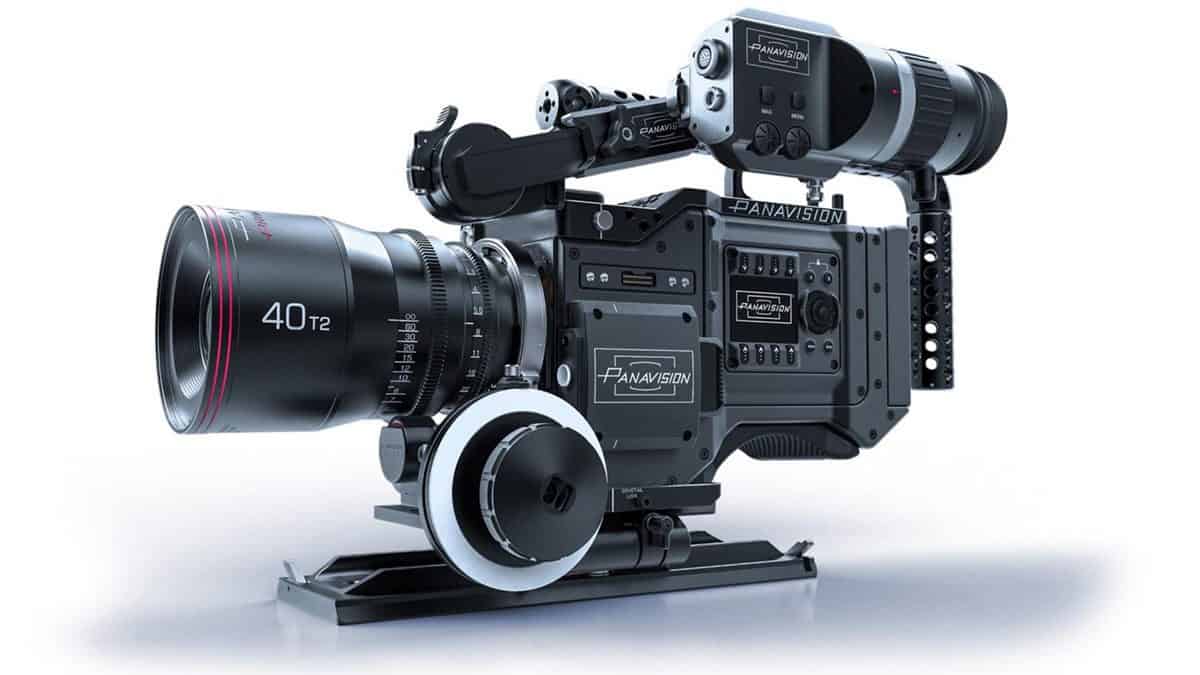 The Rag Place
President Pat Caputo agreed with one of this year's sub plots, that "LED lighting is the future," and he makes no bones that The Rag Place wants to "lead the accessories line for that future". Those first bold steps into tomorrow are coming with a line of snap bags for LEDs, and one of his most buzzed-about products this year, their Magic Cloth. Like any good magician, Caputo declined to say how the magic worked, but he held a swath of it up to the sun for us, while demonstrating the soft source diffusion that the filter can provide in a variety of situations, even, or perhaps especially, without a fusion-driven solar source nearby.
Rosco
The Sun Valley-based lighting and stage materials company, just up the freeway from the new Mole Richardson plant, had most of its catalogue stalwarts on display at the show, including the View, a window filter system that allows broadcast studios to balance light between exteriors and interiors, as has been done on a few of the past Olympics, in the Bloomberg studios, and elsewhere. The budget-priced Silk 210 LED fixture continues to sell well, and their Cube family of lighting fixtures are finding additional uses in architectural settings, too.
Tiffen
One of the steadiest queues at the show was in front of the Tiffen booth, where attendees waited to get pictures of themselves strapped into the company's new Steadimate, an addition to their storied Steadicam line-up. The vest and adapter allows for hours of use by taking the load off the operator's arms, though trying out the prototype only lasted a few minutes at a time, once everyone got their Instagram pictures to post. The vest, managing director Terry Carey told us, was spending "more time on peoples' backs than in the booth."
Transvideo
Ooh la la! Despite being positioned in a slew of booths just outside the official entrance to CineGear, the Transvideo folks were very pleased with how many looks their compact Starlite monitors were getting, thanks to the circuitous route Paramount insisted that everyone take to the show. The result? Everyone had to pass their display! Their 5", phone-sized monitor, released at NAB, continued to be a hit, with spot playback, metadata reports, and a SmartCorner with easier, immediate interface – which might describe their booth placement as well.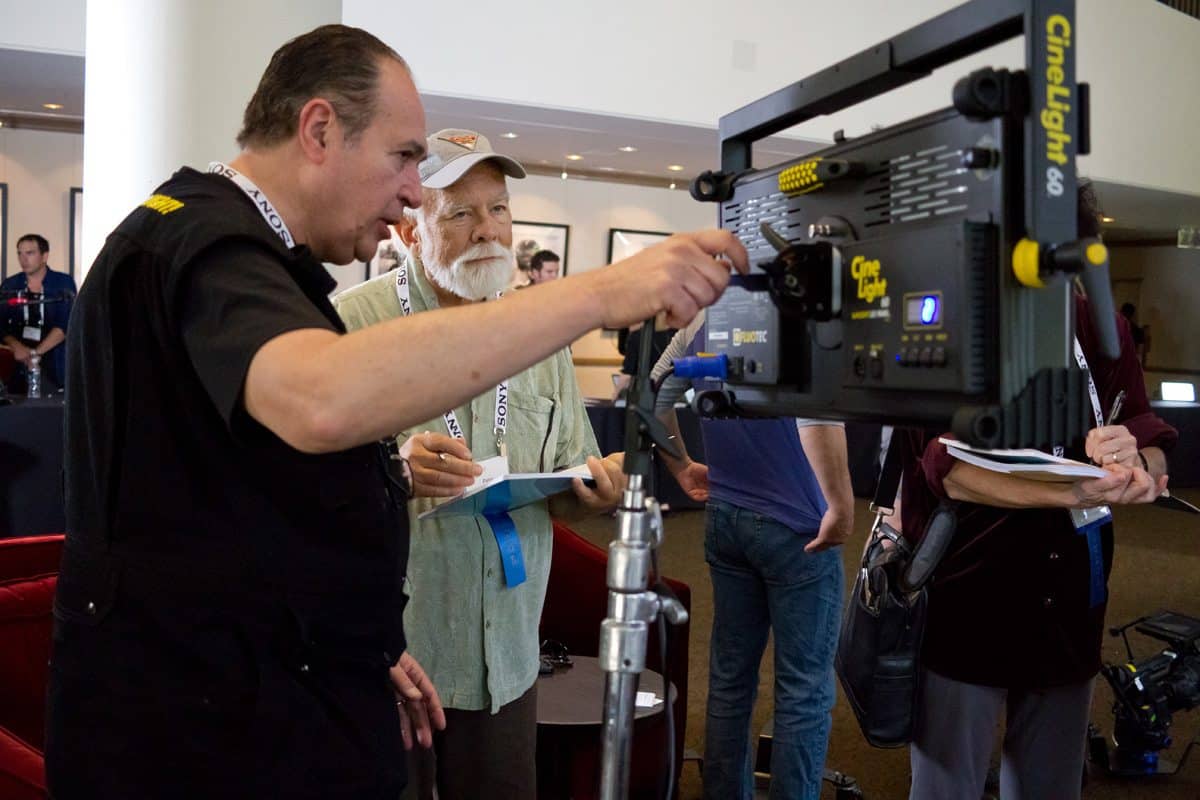 Cine Gear 2016 Technical Award Winners
Thales Angenieux - Angenieux 44-440mm Optimo A2S Zoom Lens
Zacuto - Gratical Eye Micro OLED Electronic Viewfinder
ARRI - ARRI Trinity Camera Stabilisation System
Sony - PVM-X550 55" Trimaster EL 4K OLED monitor
Codex - Codex Production Suite
AC Lighting Inc. - Chroma-Q Space Force LED Lights
Direct Hit FX - Rapid Reload LFH and BFH Bullet Hit Squibs
Honourable Mentions
Cinemoves - CineCube Battery Pack System
TiltaMax - FIZ (Focus, Iris, Zoom) unit
RED - MDRs (Motor Driven Rollers)
That Cat Camera Support - Silent Cat Camera Sliders
360 Heroes - 360 Abyss Underwater Housing