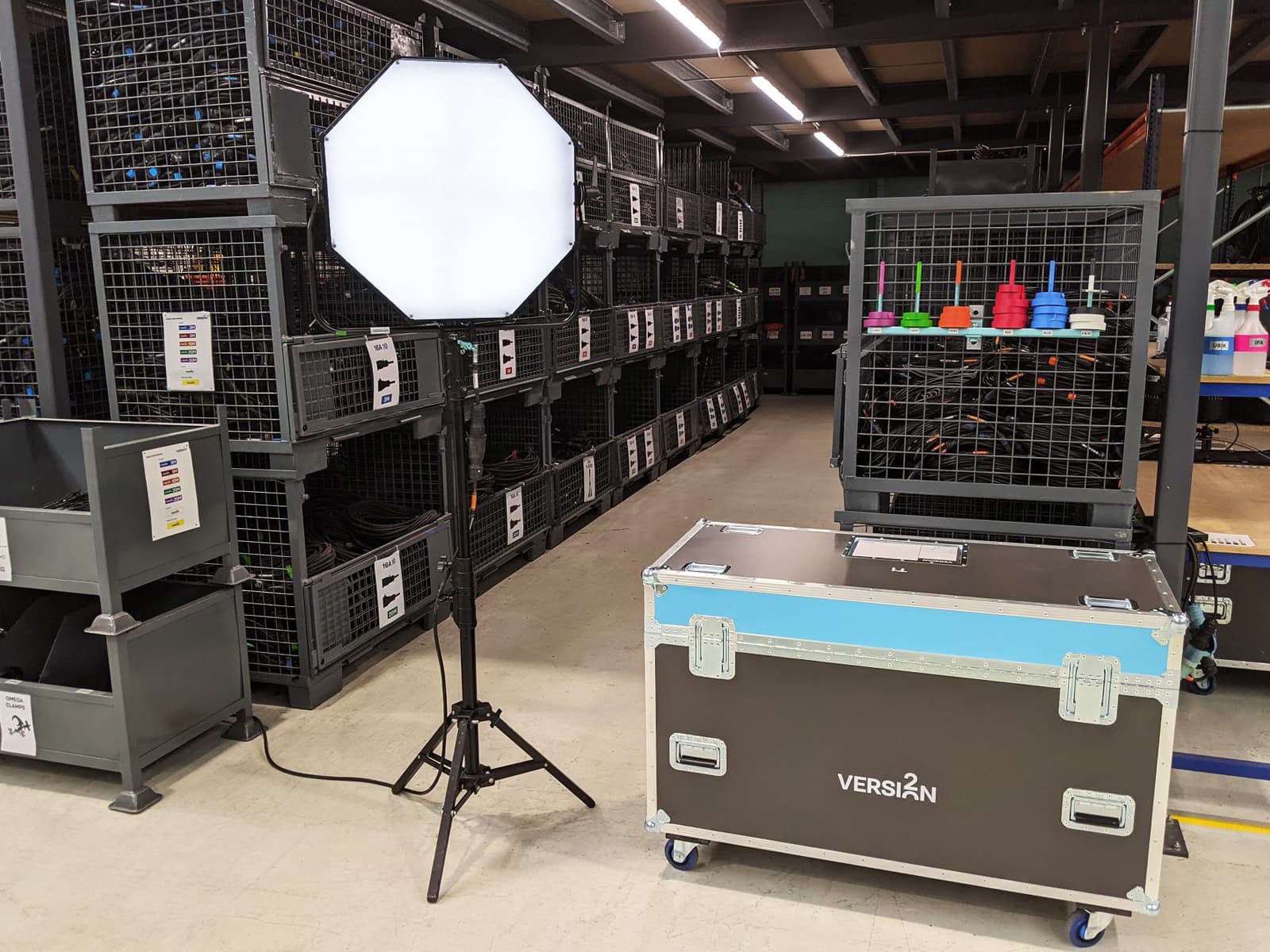 LED lighting manufacturer, Chroma-Q, are supporting Version 2 Lights with their low energy Space Force fixtures. 
Developed as an energy efficient alternative to the traditional space light, Chroma-Q Space Force has a blend of versatility, bi-colour functionality and superb output. Having been welcomed by crews, both on location and in studios around the world, the Space Force has firmly established itself as a 'workhorse' for some of the industry's most respected rental houses. 
Investment in the fixture by television lighting rental specialists, Version 2 Lights (V2), has allowed the company to expand its inventory of low energy solutions. 
Version 2's managing director, Nick Edwards said: "We chose the Chroma-Q Space Force as part of our investment in power efficient technology. Our commitment to providing production with access to effective, reliable low energy solutions has been ongoing since we first launched the company – our Chroma-Q products have proven themselves to be a worthwhile part of the V2 inventory, and are included in lighting packages with crews working on all manner of productions". 
One such recent application saw the fixtures being put to highly effective use, with Lighting Director Mark Gardiner, for an infomercial style product launch for a major international electronics manufacturer. 
Featuring a crisp, bright look, the Space Force was used to add a naturally soft, balanced ambient illumination to the production. The result was a smooth, even light which perfectly highlighted the bold colouring of the product against the clean, monochromatic styling of the set. 
Chroma-Q global brand manager, Paul Pelletier commented: "It's exciting to see Chroma-Q being used on all types of productions. We are proud to support rental houses such as Version 2 Lights, and to see the fabulous work being done by LD's, cinematographers and crews using Chroma-Q in so many creative ways." 
Edwards concluded: "The Space Force proved ideal for this job. Mark used them to add beautifully soft illumination, which worked extremely well for the project. A perfect example of the core-capabilities of the fixtures."