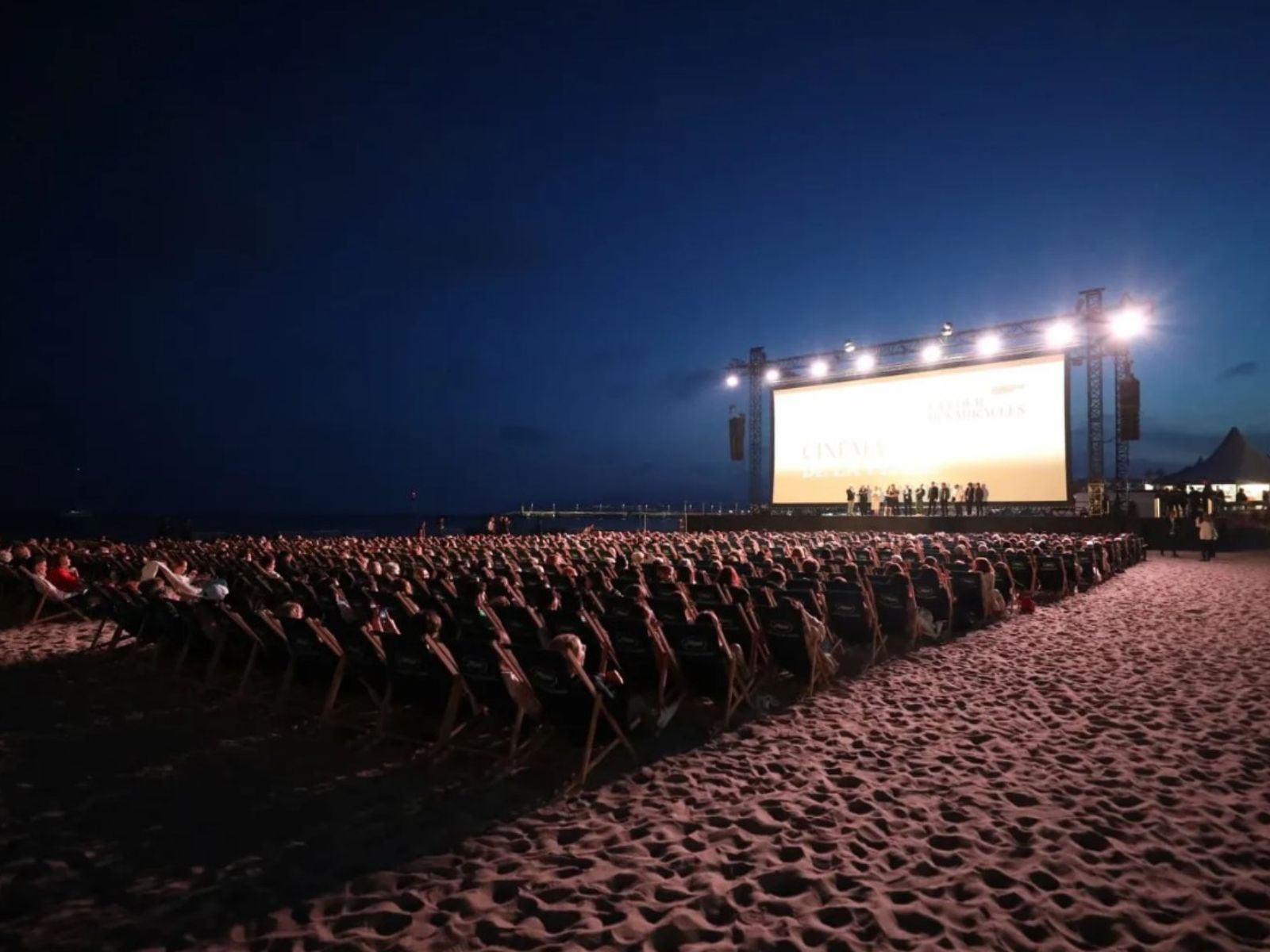 Cannes Film Festival has unveiled a starry programme of films for its Cannes Classics and Cinéma de la Plage line-ups.
The Cannes Classics programme features a number of restored films, along with putting the spotlight on esteemed filmmakers Jean-Luc Godard and Japan's Yasujirō Ozu. Meanwhile, the Cinéma de la Plage screenings will include The Way of the Dragon to mark the 50th anniversary of Bruce Lee's death, and Robot Dreams as the Young Audience Screening.
Explore the programme below…
CANNES CLASSICS
MEMORIES OF JEAN-LUC GODARD
Le Mépris (Contempt)
Dir. Jean-Luc Godard, 1963
Godard par Godard (Godard by Godard)
Dir. Florence Platarets
Film annonce du film qui n'existera jamais : « Drôles de Guerres » (Trailer of the film that will never exist : Phony Wars) (World Premiere)
Dir. Jean-Luc Godard
FILMMAKERS TALK ABOUT THE FUTURE!
Chambre 999 (Room 999)
Dir. Lubna Playoust
BERRI-RASSAM: A FAMILY!
La Saga Rassam-Berri, le cinéma dans les veines (The Family)
Dir. Michel Denisot and Florent Maillet
LIV ULLMAN'S PRESENCE
Liv Ullmann – A Road Less Travelled
Dir. Dheeraj Akolkar
CELEBRATION OZU (1903-1963)
Nagaya shinshiroku (Record of a Tenement Gentleman)
Dir. Yasujirō Ozu, 1947
Munekata kyōdai (The Munekata Sisters)
Dir. Yasujirō Ozu, 1950
WHEN JIM JARMUSH MEETS MAN RAY
Return to Reason (Le Retour à la raison)
Dir. Man Ray
WORLD PREMIERE RESTORED FILMS
Spellbound
Dir. Alfred Hitchcock, 1945
Classe tous risques (Danger Ahead)
Dir. Claude Sautet, 1960
Barev, es em (Hello, It's Me)
Dir. Frounze Dovlatian, 1965
Le Rendez-vous des quais
Dir. Paul Carpita, 1955
Il ferroviere (Le Disque rouge)
Dir. Pietro Germi, 1956
Mississippi Blues
Dir. Betrand Tavernier and Robert Parris, 1983
ES (IT)
Dir. Ulrich Schamoni, 1966
The Village (Le Village près du ciel)
Dir. Leopold Lindtberg, 1953
Ces Messieurs de la santé
Dir. Pierre Colombier, 1934
Sziget a szárazföldön (The Lady from Constantinople)
Dir. Judit Elek, 1969
El esqueleto de la Señora Morales (Skeleton of Mrs. Morales)
Dir. Rogelio A. Gonzalez, 1959
Hombre de la esquina rosada (Man on Pink Corner)
Dir. René Mugica, 1962
L'Amour fou
Jacques Rivette, 1967
Caligula – The Ultimate Cut
1976
Ishanou (The Chosen One)
Dir. Aribam Syam Sharma, 1990
DOCUMENTARIES
100 Years of Warner Bros. (100 Ans de Warner Bros.)
Dir. Leslie Iwerks
Nelson Pereira dos Santos – Vida de Cinema
(Nelson Pereira dos Santos – une vie de cinéma)
Dir. Aida Marques and Ivelise Ferreira
Viva Varda!
Dir. Pierre-Henri Gibert
Anita
Dir. Svetlana Zill and Alexis Bloom
–
CINÉMA DE LA PLAGE
Underground
Dir. Emir Kusturica, 1995
Thelma & Louise
Ridley Scott, 1990
L'Été meurtrier (One Deadly Summer)
Dir. Jean Becker, 1983
CELEBRATION OF JEAN-PIERRE BACRI
Le Sens de la fête (The Sense of Celebration)
Dir. Éric Tolédano & Olivier Nakache
WORLD PREMIERE
Flo
Dir. Geraldine Danon
Mars Express
Dir. Jérémie Périn
FOR THE 50TH ANNIVERSARY OF BRUCE LEE'S DEATH
The Way of the Dragon
Dir. Bruce Lee, 1972
TRIBUTE TO CARLOS SAURA
Carmen
Dir. Carlos Saura, 1982
MEMORIES OF ED PRESSMAN
Badlands
Dir. Terrence Malick, 1973
MISC
L'Eté en pente douce
Dir. Gérard Krawczyk, 1987
Sarafina!
Dir. Darrell Roodt, 1992
Alberto express
Dir. Arthur Joffé, 1990
YOUNG AUDIENCE SCREENING
Robot Dreams
Dir. Pablo Berger