Shock of the New

Caleb Deschanel ASC / Never Look Away & The Lion King
Shock of the New

Caleb Deschanel ASC / Never Look Away & The Lion King
WANT TO READ IT ALL?
Below is only a teaser, and the full interview can be found in the July 2019 issue (94) of British Cinematographer magazine.
If you purchase a year's digital subscription from just £30, or a year's all-inclusive subscription from just £64, you can read the interview in Issue 94 by clicking HERE. You will also receive access to the rest of our extensive back catalogue.
One cinematographer: Caleb Deschanel ASC. Two wildly different moviemaking experiences in both their content and their creation: Never Look Away, the traditionally-shot story of an artist and his inspirations set against the backdrop of Nazi and Communist upheavals in war-ravaged Europe; and The Lion King, a 'live action', musical family adventure set in the wilds of Africa, made using the latest, technologically-groundbreaking, virtual reality (VR) tools.
Never Look Away earned Deschanel his sixth Oscar nomination, and The Lion King could well prove a winner (and not only for its cinematographer).
Depicting artistic inspiration is always a challenge for filmmakers. Hard on the heels of Julian Schnabel's life story about van Gogh, with At Eternity's Gate (2018, DP Benoît Delhomme AFC), and in advance of similar biopics about Lowry, Leonardo da Vinci and Géricault, the most recent look into the human imagination comes with Never Look Away (Werk Ohne Autor), loosely-based around the life of lauded German abstract artist Gerhard Richter.
Directed by Florian Henckel von Donnersmarck, winner of an Oscar for The Lives Of Others (2006, DP, Hagen Bogdanski), Never Look Away follows fictional artist Kurt Barnert (Tom Schilling) and is set across 30 years of tumultuous German history. It covers the artist's childhood visit to the Nazi Entartete Kunst (Degenerate Art) exhibition, the murder of his beloved aunt, his love affair with a fellow student and the actions of her disapproving father, through to his training and early success in the DDR under Soviet influence.
"Of course, with a running time of just over three hours, a movie like this might have been as interesting as watching paint dry," quips Deschanel, whose credits include Being There (1979), The Right Stuff (1983), The Natural (1984) and The Passion Of The Christ (2004). "But when Florian explained the story and his vision for the movie over breakfast one morning in Santa Monica, I committed to doing it right away. Florian is so insightful and dedicated and I loved his absorbing narrative about an incredible life.
"Although I had never shot a long form feature in Germany before, and I hardly speak any German, by the time we came to shoot I knew the emotional trajectory of the script so well that not speaking German made me more attuned to the actors and the nuances of their expressions and actions."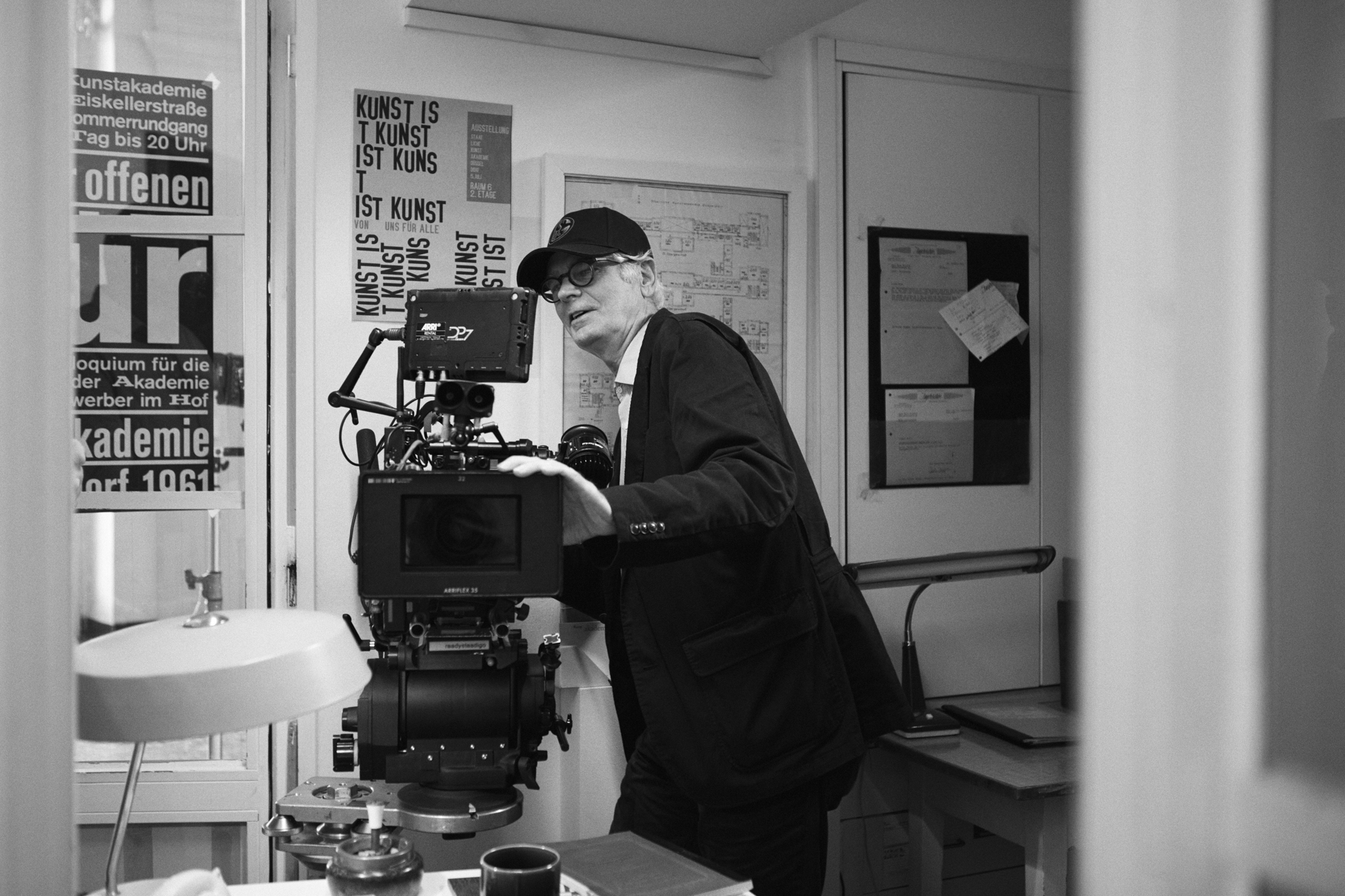 Along with artworks by Richter, and a catalogue of contemporary still photographs from the period, Deschanel also watched a number of 'Rubble Films', shot in bombed-out Berlin and Munich after the second world war, revealing the desolation that Germany endured during and after the conflict.
"I love to immerse myself in a period of time with the idea of capturing its mysteries and evoking a rich and rewarding experience for the audience," he notes.
Due to the closure of film labs in Germany and Austria, the production necessarily became digital. Deschanel elected to shoot the production using ARRI Alexa XT Plus and Alexa Mini cameras, framing in 1.85:1 aspect ratio, using Zeiss Master Prime Lenses.
"This was an intimate story, the eyelines and points-of-view were critical," he explains. "What I look for in a lens these days is a sense of dimensional depth, especially when shooting faces. We tested a bunch of lenses and I preferred the Master Primes, especially the wide-angle ones and their bokeh in the out-of-focus area of the image. As we would be shooting a lot of interiors and paintings, I felt it would be forcing it to try to fit this into a wider aspect ratio."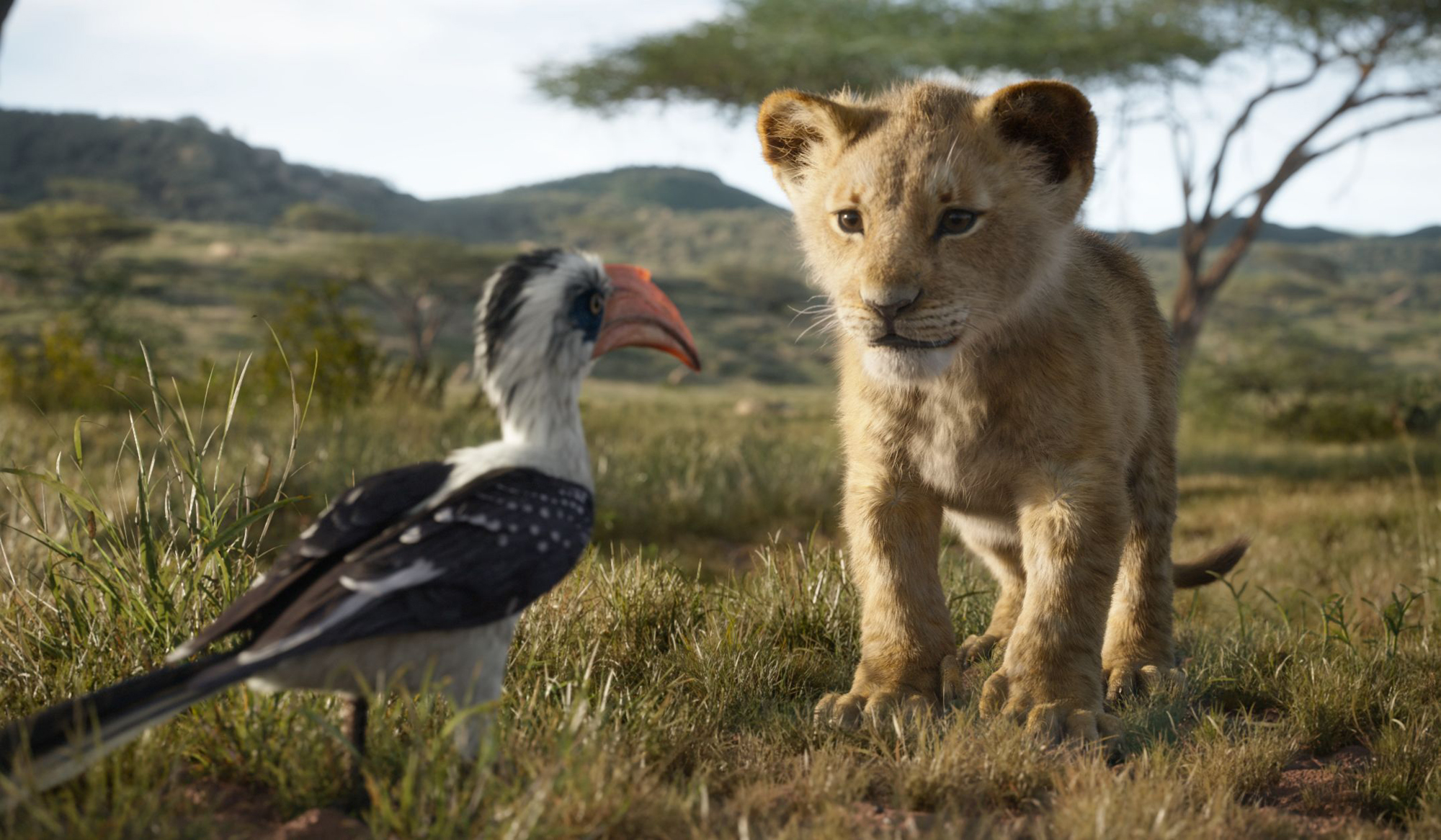 "It takes great artists to grab a hold of new ideas and the new ways of doing things, to create fresh perspective and new realities, and I feel very proud to have been included as a collaborator on both of these projects."
- Caleb Deschanel ASC on his differing experiences
Disney's live-action retelling of its 1994 animated classic The Lion King, meanwhile, proved a somewhat different kettle of fish, and highlights just how fast filmmaking technology is advancing. Whilst the result looks photorealistic, the movie, directed by Jon Favreau, was made entirely in the computer, yet with the human sensibilities of the cinematographer playing a crucial and intrinsic part of the visual storytelling.
Returning from his experiences on Never Look Away, Deschanel found himself immediately immersed in the project at a VR studio set-up in Playa Vista, LA. Here, under the auspices of triple-Oscar winning VFX supervisor Rob Legato (Titanic, Avatar, Hugo, The Jungle Book), visual experience developer Magnopus and VFX company MPC had collaborated together on refining a camera layout and lighting toolset within the Unity VR system. Using Unity, evolving scenes and animations, created by MPC, could be played within the system, and the metadata about any new camera and lighting work passed back to the post-production teams.
"I had my doubts about getting involved, thinking it might be too immersive a technical experience," Deschanel remarks. "But when I talked to Jon he wanted to introduce an understanding and sensibility of filmmaking into the production that I have been doing for the last 45 years. It ended up being a hell of a lot of fun, so inventive all of the time."
Donning the VR headsets, Favreau, Legato, Deschanel and his team - including gaffer, camera operators, focus puller and grips - entered and could navigate their way around virtual worlds of the movie's various African settings - such as Pride Rock, the animals' watering hole, swathes of savannah, and The Elephants' Graveyard - populated by animations of the different animal characters.
"We could view a scene from any perspective - different places and camera angles, similar to the way you would review your possibilities during a tech scout in the physical world," says Deschanel. "But, rather than having to drive half an hour up a rocky mountainside on a rough road, or across a great, grassy plain, we could all simultaneously check out the different camera positions at the touch of a button."
READ IT ALL
The full interview can be found in the July 2019 issue (94) of British Cinematographer magazine.
If you purchase a year's digital subscription from just £30, or a year's all-inclusive subscription from just £64, you can read the interview in Issue 94 by clicking HERE. You will also receive access to the rest of our extensive back catalogue.