Pearls of Wisdom

Clapperboard / Peter Biziou BSC
Pearls of Wisdom

Clapperboard / Peter Biziou BSC
With a reputation for helping to make good films exceptional, Peter Biziou BSC is among the most admired British cinematographers. Many years spent lighting and shooting commercials helped in influencing his style, but without stifling his intuitive creativity, when it came to making feature films with directors such as Sir Alan Parker, Peter Weir, Roland Joffé, Louis Malle, Adrian Lyne and Jim Sheridan.
In 1984, Biziou received critical acclaim for the 'slightly sour' sunlit look he created for Marek Kanievska's Another Country - suggesting the oppressive nature of the public school days endured by spy Guy Burgess - and he was duly awarded Best Artistic Contribution at that year's Cannes Film Festival for his cinematographic work.
Audiences warmed to the erotic, luscious and expensive visual style that Biziou brought to Lyne's controversial Nine½ Weeks (1986). When double-Oscar winning DP Chris Menges BSC ASC turned his hand to directing, he called on none other than Biziou to light and frame A World Apart (1988), which won the Grand Jury Prize at the Cannes Film Festival.
Bizou himself won an Oscar, along with BAFTA and BSC Awards, for his work on Alan Parker's Mississippi Burning (1988), about which the venerable New York Times' film critic Vincent Canby commented, "Peter Biziou's camerawork is so evocative I suspect one could hear dogs barking in the distance, freight trains passing in the night, and crickets chirping in the tall grass, even without the soundtrack."
His reputation as an inventive artisan capable of complimenting a director's vision grew still further with productions such as Sheridan's highly-acclaimed In The Name Of The Father (1993), and the hyper-real, light-soaked look into the insular world of Weir's The Truman Show (1998), now considered among the very best pictures of the 1990s.
Biziou's other credits include: Bugsy Malone (1976, dir. Alan Parker, also shot by Michael Seresin BSC), Life Of Brian (1979, dir. Terry Jones), Time Bandits (1981, dir. Terry Gilliam), Pink Floyd: The Wall (1982, dir. Alan Parker), Rosencrantz & Guildenstern Are Dead (1990, dir. Tom Stoppard), Damage (1992, dir. Louis Malle), Richard III (1995, dir. Richard Loncraine) and Unfaithful (2002, dir. Adrian Lyne). In recognition of his achievements Biziou received the BSC Lifetime Award, presented by Sir Michael Palin at the BSC 2019 Awards Night.
"The BSC Lifetime Award was a very warming event for me," he remarks. "I've always done what I do with enjoyment, and I wasn't so aware that other folks had noticed me so much until the Award evening. To have felt so much appreciation from industry colleagues was very special indeed. Of course, filmmaking is all about collaborating with other people. I was fortunate to have worked with an amazing collection of characters and talents within working crews. Their input, sharing of professional experience and comradeship, was second-to-none."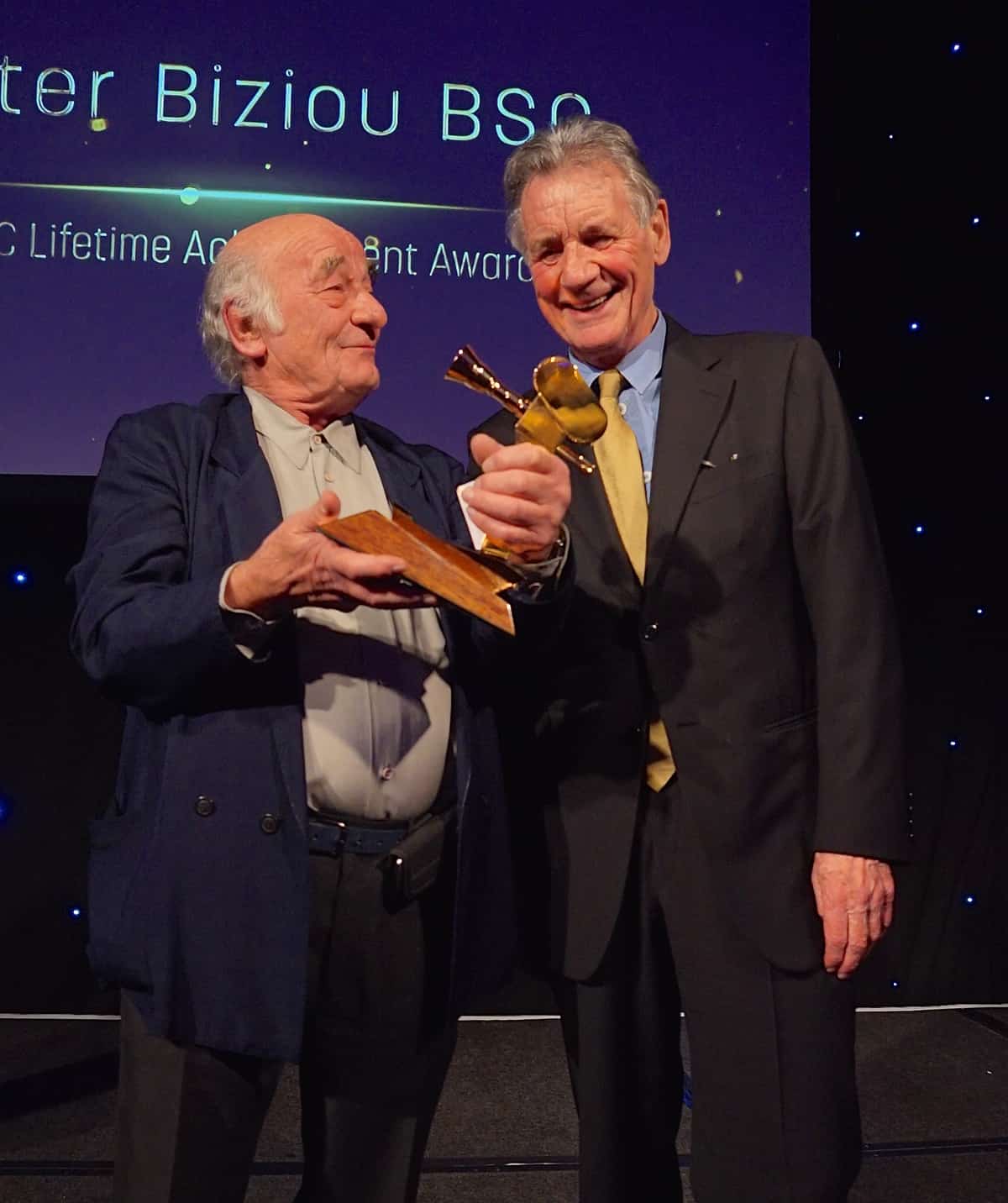 Biziou, the son of special effects cameraman and cinematographer Leon Bijou, was born in Bangor, North Wales in 1944, after having been evacuated there during WWII from London. After the war, and back in London, his last years of schooling were at Paddington Tech and Kynaston Tech, where he became proficient in engineering, machining and technical drawing, particularly enjoying the handcraft of these experiences.
"Living in London with my single-parent father, who worked in several different departments within the film industry, often led to me travelling with him to various studios and locations, watching how documentary and feature films were being made. It was like living in a travelling circus and it was adventurous too," Biziou recalls.
"My dear father was an inspiring gentle giant for me. I remember some awesome moments, like peeking out of an on-set tent to watch scenes from Ivanhoe (1952, dir. Richard Thorpe, DP Freddie Young BSC), starring Elizabeth Taylor, with big crowds and knights fighting on horseback. I had no idea about any future within the film industry then, until I began helping my father in his small mews studio after school at weekends. He was an ingenious and inspirational guy, and I would spend hours making models and apparatus for stop motion FX and the like. It was an amazing experience to spend hour-upon-hour animating objects one frame at a time and to finally see something brought to live motion. I guess this was when the film bug really got to me, and I wanted to do more of this kind of thing."
"I would suggest to any aspiring cinematographer (and all other departments) to be very keen. Strive to find and work with people you admire. Do everything you can to support them, even if the initial salary is low. If you are good they will take you with them and eventually you should have your day!"
- Peter Biziou BSC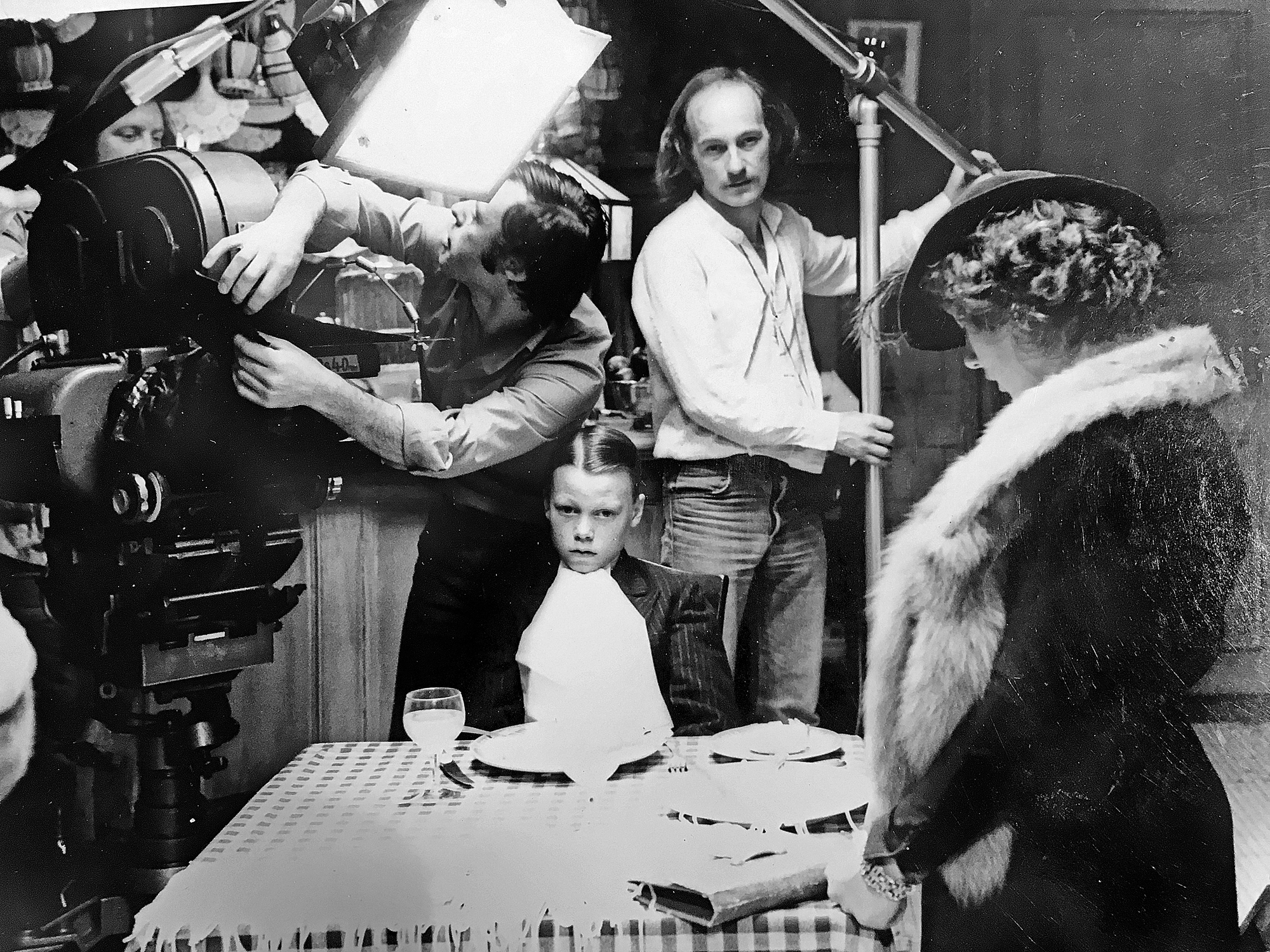 Biziou says he left school as soon as possible and began looking for work with film and TV production companies, initially being offered jobs as a dispatch boy, delivering film cans around Soho and to-and-from the laboratories.
"It didn't seem like a proper job to me. After months of searching, and because I had so persistently written to a particular company and a director in Wardour Street, specialising in animation, I got a break. Although they didn't presently have a job for me, he kindly invited to walk me around the various studio departments. As luck would have it, we walked through a machine shop with metal and wood lathes that were not being used. He asked me if I was able to use them, to which I remarked I loved them and was very capable too. There and then he said they were mine for a month to see how I got on. Bang. It was 1960 and I had found a great job, with an engaging learning curve."
In that machine shop, Biziou produced an array animation rigs and scaled models, and became involved with the animation film work for the company's two company FX cameramen, helping with the lighting, lenses, cameras and various techniques, before eventually shooting his own animation sequences and operating rostrum camera rigs.
"I got to assist and work with many talented people. The learning just didn't stop," he says, "although I don't think it ever does. All this cumulated into a quiet confidence, and I began to really feel like I knew what was going on."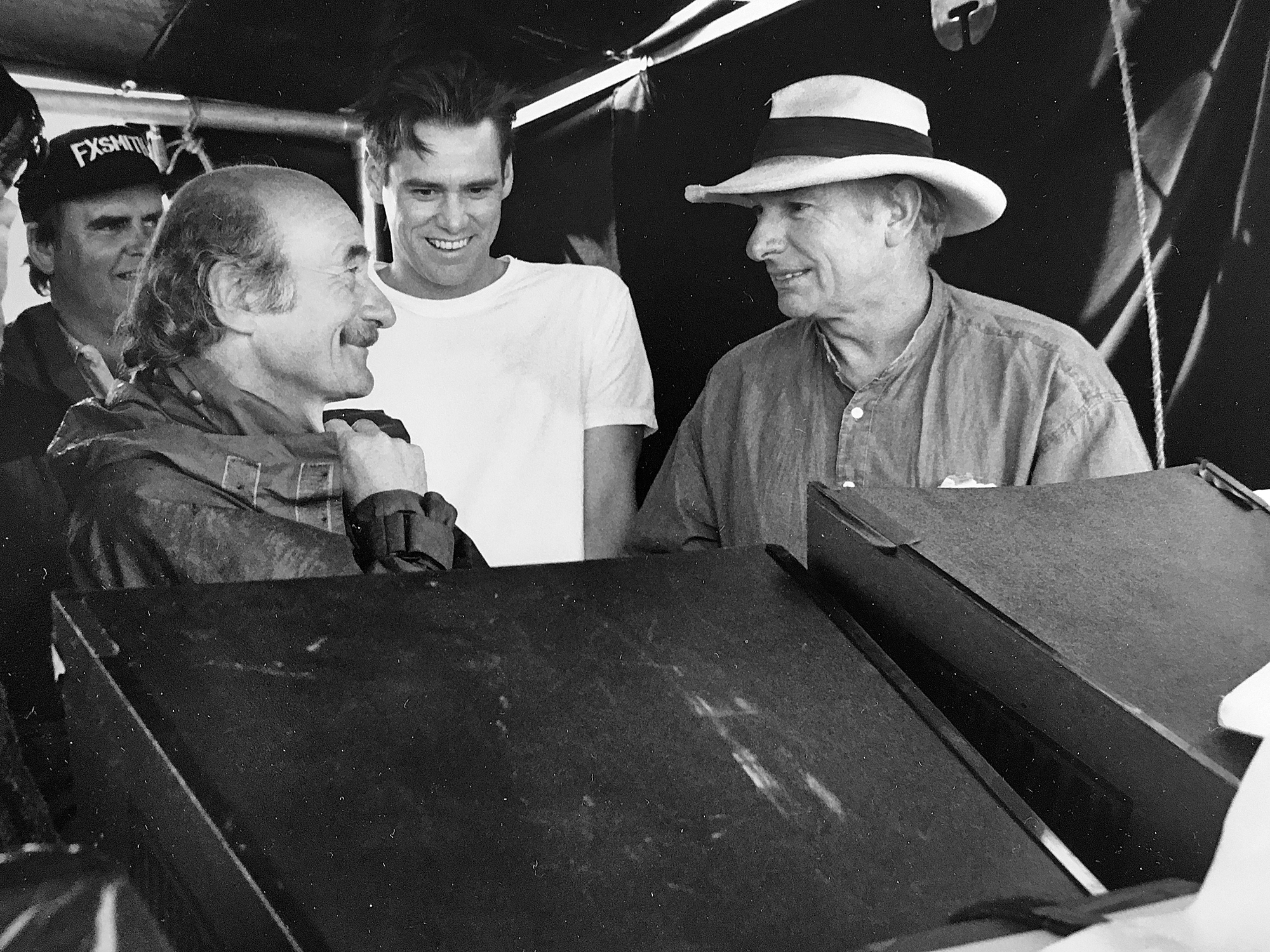 After several years, Biziou left the company amicably to work freelance as a 1st AC, operating camera in the hectic TV advertising business. During that time there were many budding directors emerging from ad agencies such as Ridley Scott, Alan Parker, Hugh Hudson and David Ashwell, "who were having remarkably successful times, and I had the opportunity to work with them and many others."
This period also provided Biziou with opportunities to work with some very notable photographers turning to the moving image via advertising, and to share the responsibility of bringing their photographic styles of lighting into the TV commercial world.
"These included Len Fulford and Bob Brooks, whose luminously simple photography was in the style of Irvine Penn - himself a master in his time," Biziou remembers. "Terrance Donovan was a powerhouse energy, who produced many notable photos and ads. John Swannell, a talented and tasteful photographer, produced some very stylistic, beautiful images of woman in his great collection."
Biziou also got along very well with Robert Freeman, a fashion photographer of note, and a favourite of The Beatles who did several of their most popular album covers. Eventually Freeman invited Biziou onto his first feature film as the DP, Secret World (1969), produced by the Daryl F Zanuck and starring Jaqueline Bisset.
"It became another very engaging learning curve," he says. "I began looking more and more at every kind of photographer and artists and the way they would use the light. Looking at them began to affect the way I was working, and it caused me to move towards what was then a more modern style of lighting. Slowly but surely things gained more traction, and I was invited to light and film a lot of TV commercials, short films, music videos and documentaries, along with the occasional movie. Wow! But, I always kept my allegiance with the TV commercial production companies, who had given me such a serious learning experience, and I'm forever grateful to those companies for encouraging me."
"Don't be in too much of a rush to climb the ladder. It takes time to gain confidence and to develop an instinctive manner to be good at it. Spend your time working with and learning from other professionals, eventually you will develop your own greater awareness and qualities."
- Peter Biziou BSC
Regarding advice he would give to budding DPs, he says, "I would suggest to any aspiring cinematographer (and all other departments) to be very keen. Strive to find and work with people you admire. Do everything you can to support them, even if the initial salary is low. If you are good they will take you with them and eventually you should have your day!
"One piece of good advice that I remember was during production on Bugsy Malone. Ray Corbett, the first assistant director, must have noticed my thoughtful, anxious face whilst standing back and rolling one of my habitual cigarettes. I was on-set at Pinewood Studios lighting, what was for me at that time, an enormous nighttime street set on two large stages knocked into one. I had declined to use the old in-house equipment on the gantry that was part of the package deal and was bringing in outside equipment - such as arcs and softlights from Lee Electrics - much to the chagrin of Pinewood's management and our producer. It was a big rig, and Ray simply said, 'Biziou, do your thing. That's why they asked you, and that is why you are here.'
"If you do your homework and think things through, you are most likely to make the best decision and give good advice too. You shouldn't let other folks 'tell' you what to do. Of course, listen to them, they may have a good idea, but you make your best final decision."
Looking back, Biziou says he enjoyed working with every film director he ever collaborated with, noting that, "they all had very different manners and temperaments - bossy, pragmatic, humane, ruthless. One or two sometimes had crazy outbursts and browbeat their crews. But they were usually forgiven because we all know directors experience a lot of pressure. I recognise all of these characteristics are necessary in different measure to run as the director of a major production. All successful directors have immense perseverance and drive. They have usually spent a long time bringing a production to the start line and they usually deserve all the support that is available."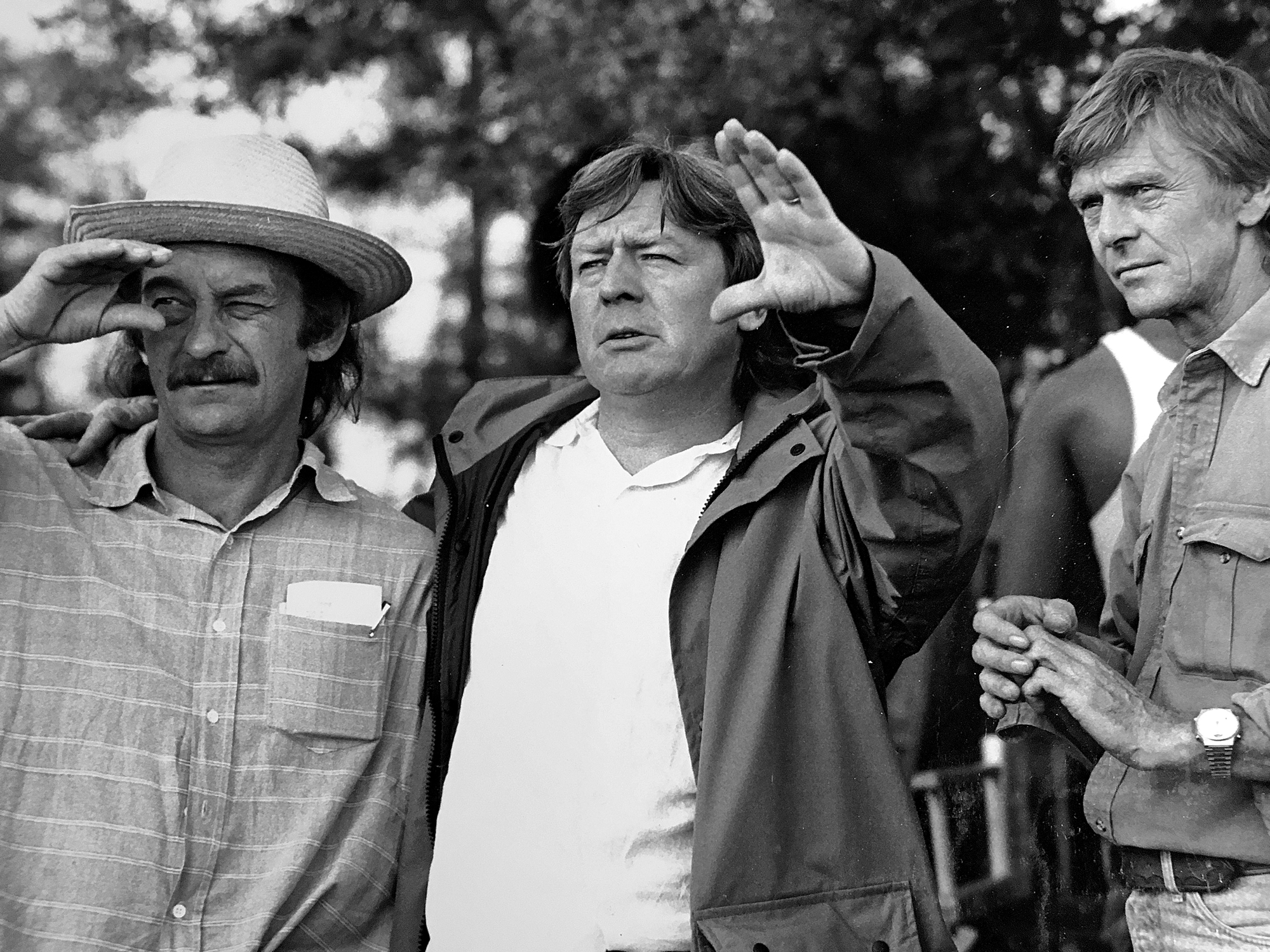 So what makes for a great camera operator and cinematographer? "That's hard to pinpoint," he remarks, "although I will say from my own experience, don't be in too much of a rush to climb the ladder. It takes time to gain confidence and to develop an instinctive manner to be good at it. Spend your time working with and learning from other professionals, eventually you will develop your own greater awareness and qualities.
"Good operators not only develop instinctive timing and framing, but also a very good understanding of the director's editing possibilities, and they will always look after a DP's interests. Good DPs should be really interested in helping the director tell the story, by listening and offering and developing appropriate atmospheres and looks. Apart from good lighting and framing, good DPs and operators work closely with the team and are always preparing future set-ups, so beneficial to any film schedule."
Surveying the current filmmaking landscape, Biziou says the main challenges facing cinematographers today remain, generally speaking, much the same as they have always been. "There's frequently some kind of hassle to convince a production department why the chosen equipment and workflow programme are required as, naturally, production are always looking for economy. But don't be browbeaten by this economic drive. It can often be a false economy in terms of the best on-screen result. A DP and the crew, along with the director's agreement, should decide that. After all, the director is the storyteller and you can advise production on how best to achieve and service what the director wants. Remember the production department should be experts at moving money around for the best results in each department.
"In recent times it appears to me to be increasingly the case that more production departments are undermining the very talented people that the director has chosen. If you do what other people tell you to do and it doesn't work so well, they will most likely say you didn't know what you were doing! So do your thing and live with it."
As for words of advice to aspiring operators and cinematographers, Biziou says,
"Allocate a quiet day and, hopefully, enjoy reading the script in one sitting. Ask yourself: does it intrigue you? Does it turn you on?
"If the answer is 'Yes', read it again and start to breakdown and list the main features that interest you, noting briefly what treatments you might apply to day/night, interiors/exteriors and any other thoughts. Do any research to benefit your ideas and maybe find and collect images that are close to your ideas.
"Arrange to meet the director ASAP. Share thoughts and listen to what they have to say. See if you are both on the same page, and decide if you really can work 24/7 with this person.
"All being well and good, discuss terms with the producer, either directly or via your agent. Don't forget to have a good meeting with the production designer very early-on as well. Discover their ideas and input yours - good collaboration can be extra creative.
"Get on the case ASAP, and enjoy scouting as many locations and sets as possible, even on your own. Get to know them well. Working like that you will be more able to deal with any script changes that occur, such as a day changing to a night shoot, and you might also hatch interesting alternatives for the director and production.
"Having understood the director's vision, draw up a required list of any essential and special equipment needed for each location, so that production can put it into the planning budget, or tell the director it can't be afforded! Then, go and do your thing. Good luck."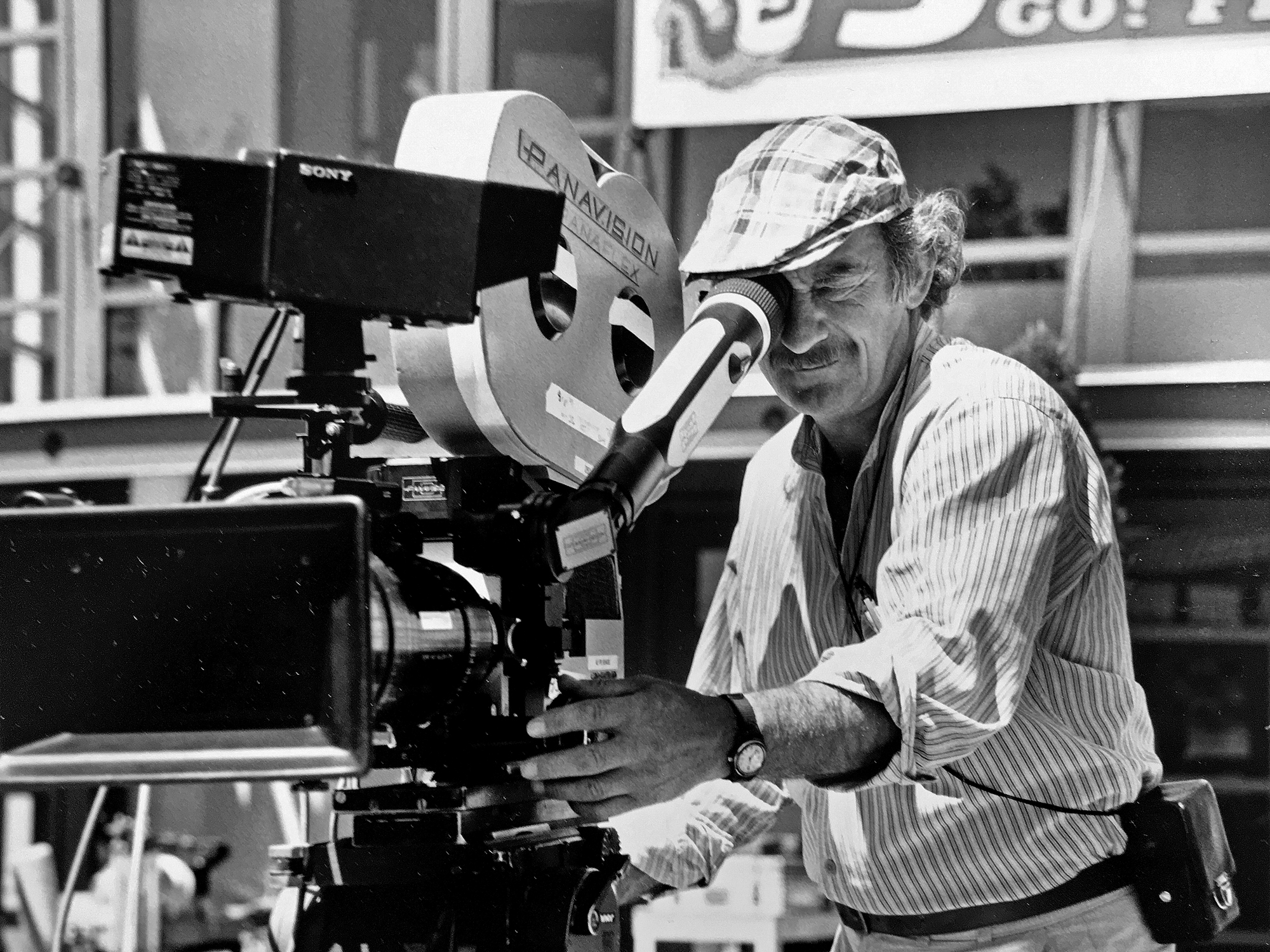 Biziou self-retired from the business after shooting Derailed (2002, dir. Mikael Håfström) enjoys a quiet life in the outbacks of southwest France, a good 4km bicycle ride away from the nearest café and decent Wi-Fi.
"These days I love spending time with my few close friends who have survived the intense, ever-demanding days in the film industry," he remarks, "although I do enjoy watching the movie world at work, and I am always looking for something special. I crave to see good expression from creative folks, and occasionally there are some extraordinary films. I recently found Roma (dir/DP Alfonso Cuarón) and Capernaum (dir. Nadine Labaki, DP Christopher Aoun) to be exceptional pieces of soulful storytelling and filmmaking, both executed in very purposeful and appropriate ways."
He concludes, "I do hope the information in this article will encourage any keen young talents to hang in for the long run and succeed in their own way, bringing us all something even more interesting to watch in the future."