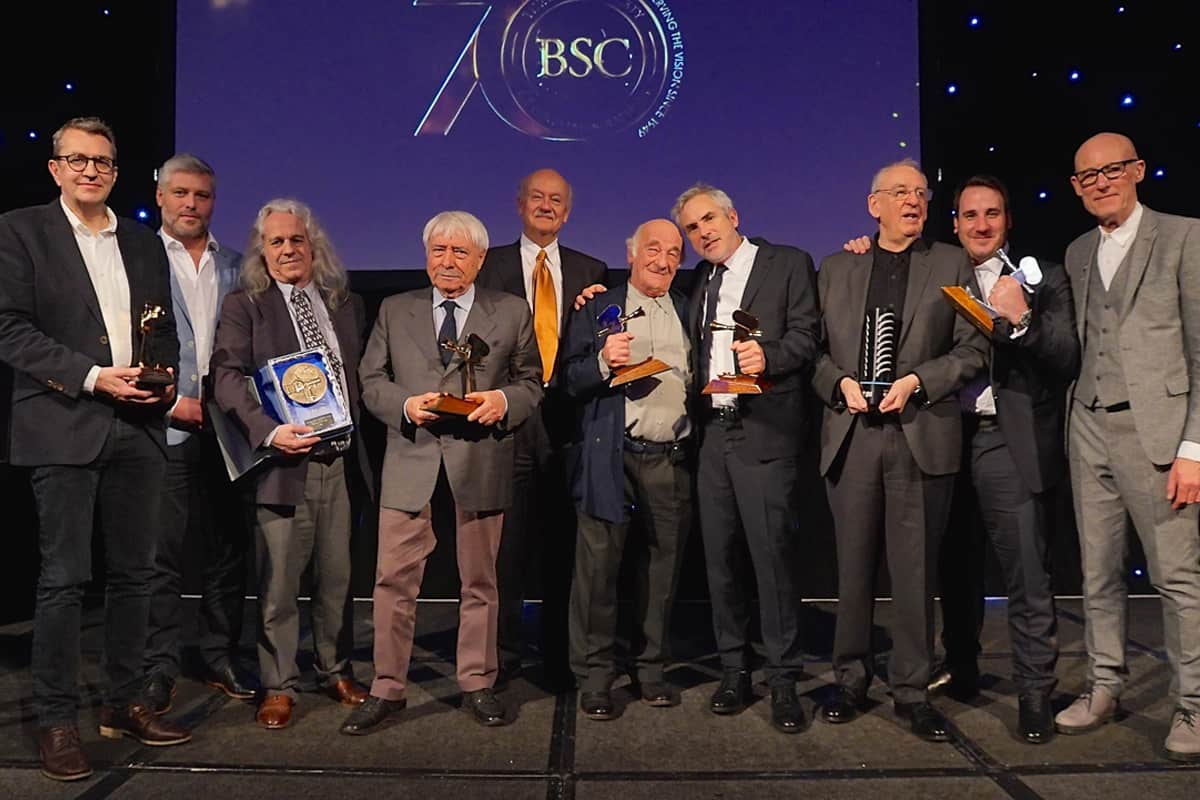 On Friday 15th February 2019, the BSC held its special Awards Night at the Grovesnor House Hotel in Mayfair, London and there was further success for DPs James Friend BSC and Alfonso Cuarón, plus triumphs for operators James Layton and Des Whelan Assoc. BSC.
The event was hosted by Mike Southon BSC. Mike welcomed Sir Michael Palin and Lady Helen Palin as honoured guests who offered a wonderful speech and read the citation for this year's recipient of the BSC Lifetime Achievement Award which went to Academy Award winner Peter Biziou BSC.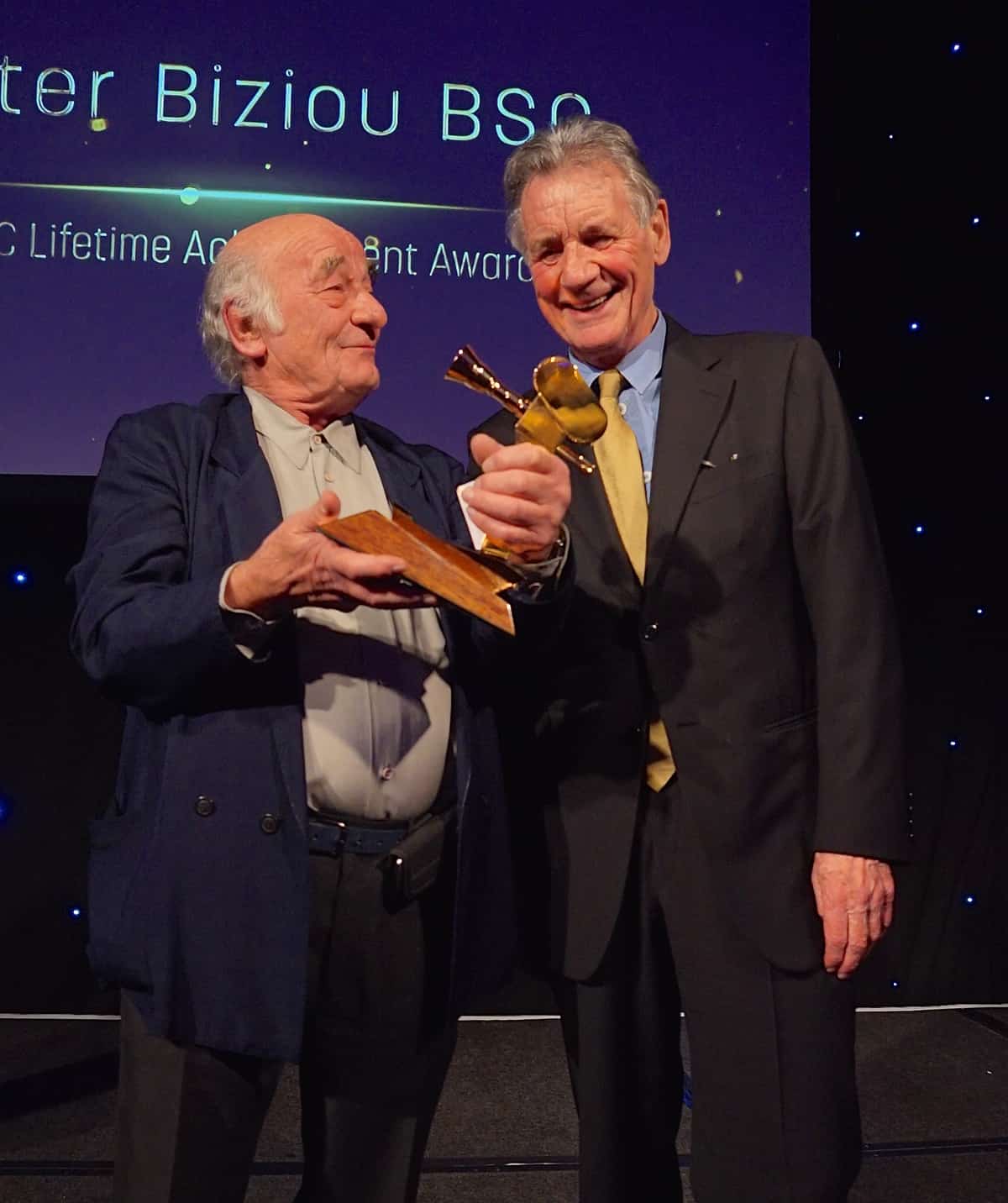 In the cinematography awards, there were more accolades for DPs James Friend BSC and Alfonso Cuarón. Friend followed up his successes at the 2018 Camerimage festival, and the 33rd ASC Awards by receiving the 'BSC Best Cinematography in a TV Drama' award for Patrick Melrose episode 'Bad News'. Meanwhile, Cuarón added the 'BSC Best Cinematography in a Feature Film' trophy to his BAFTA recognition.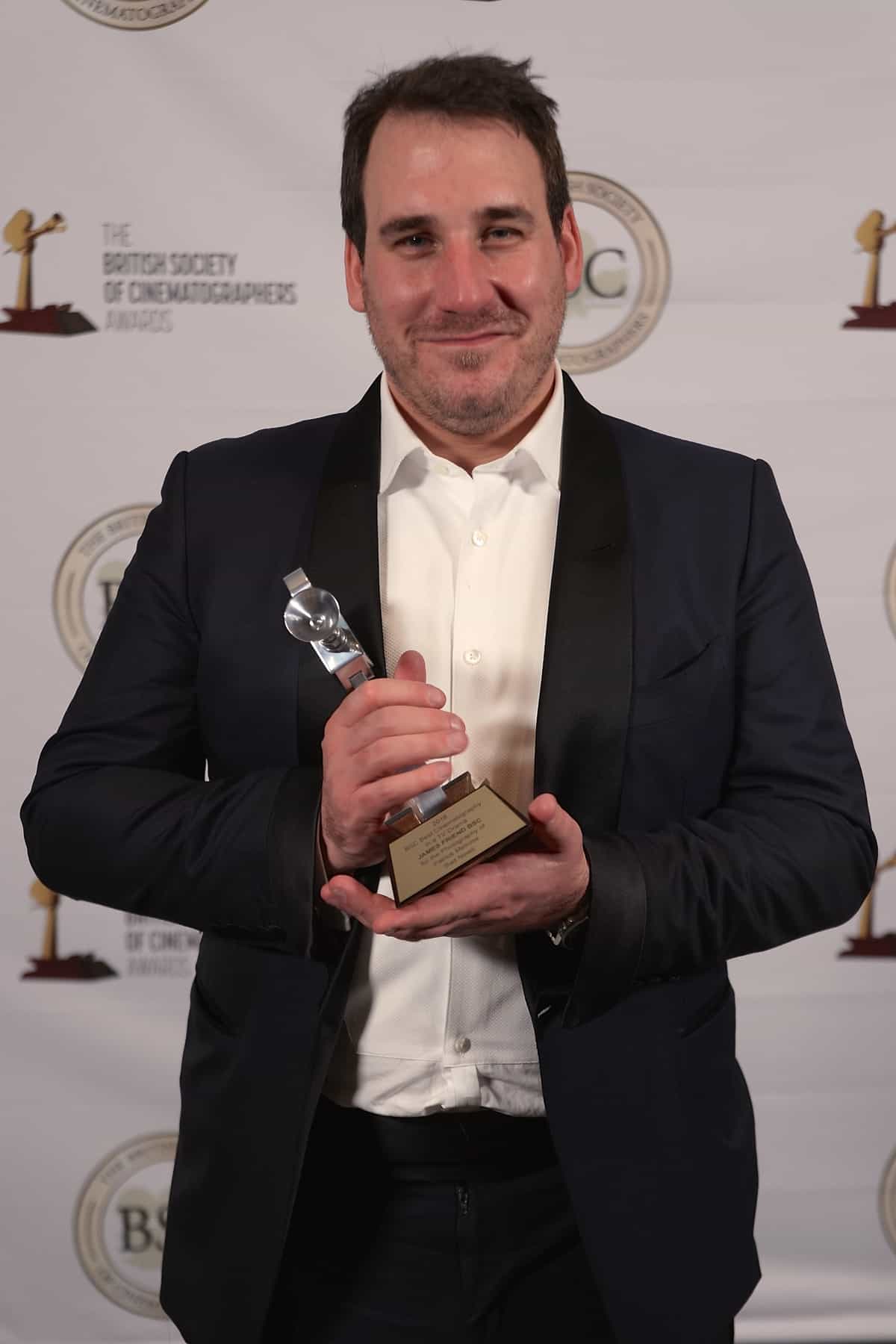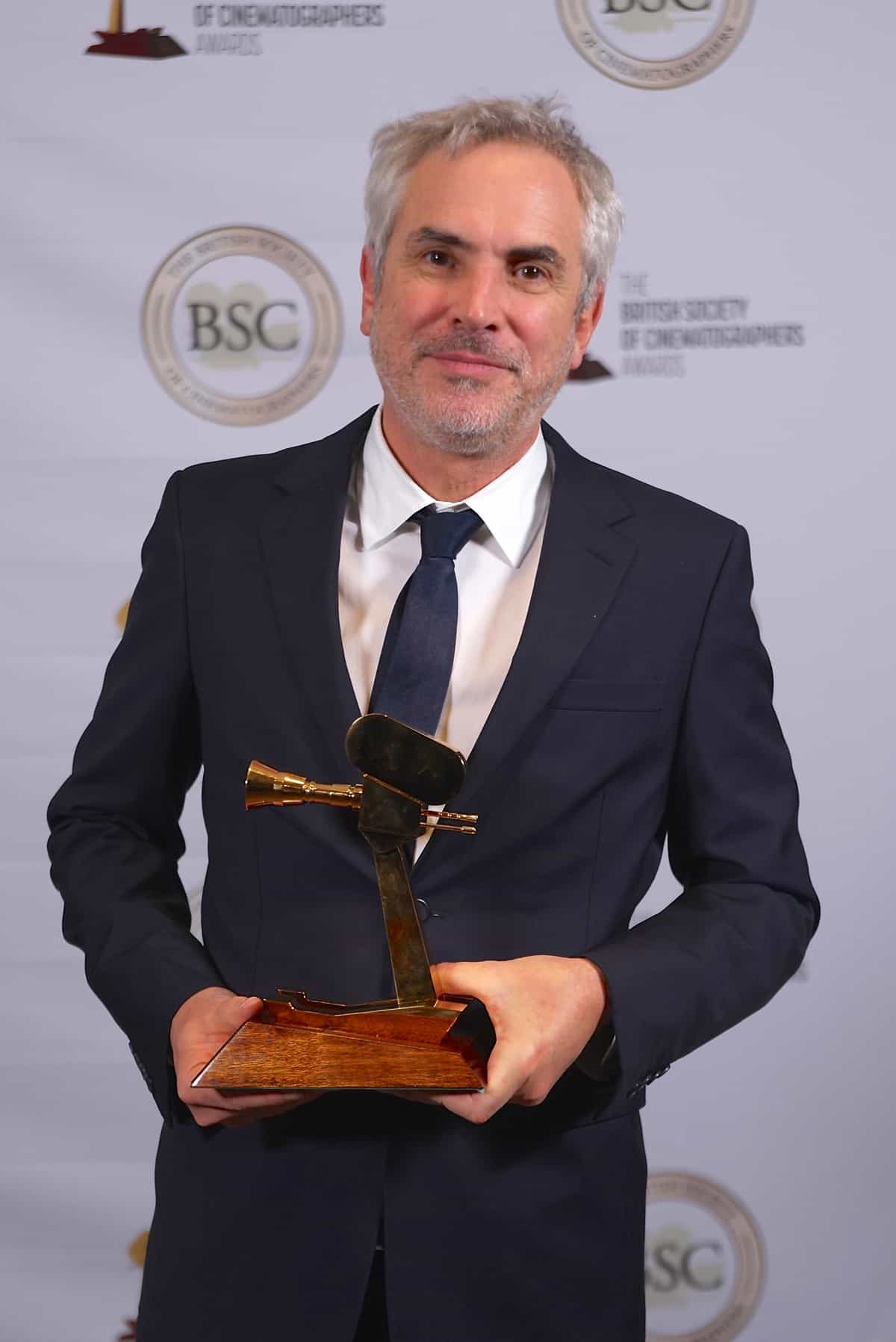 In the ACO/BSC/GBCT Operators Awards, James Layton won the 'TV Drama' choice for his work on A Discovery Of Witches, while Des Whelan Assoc. BSC was picked for the 'Feature' accolade for operating on Darkest Hour.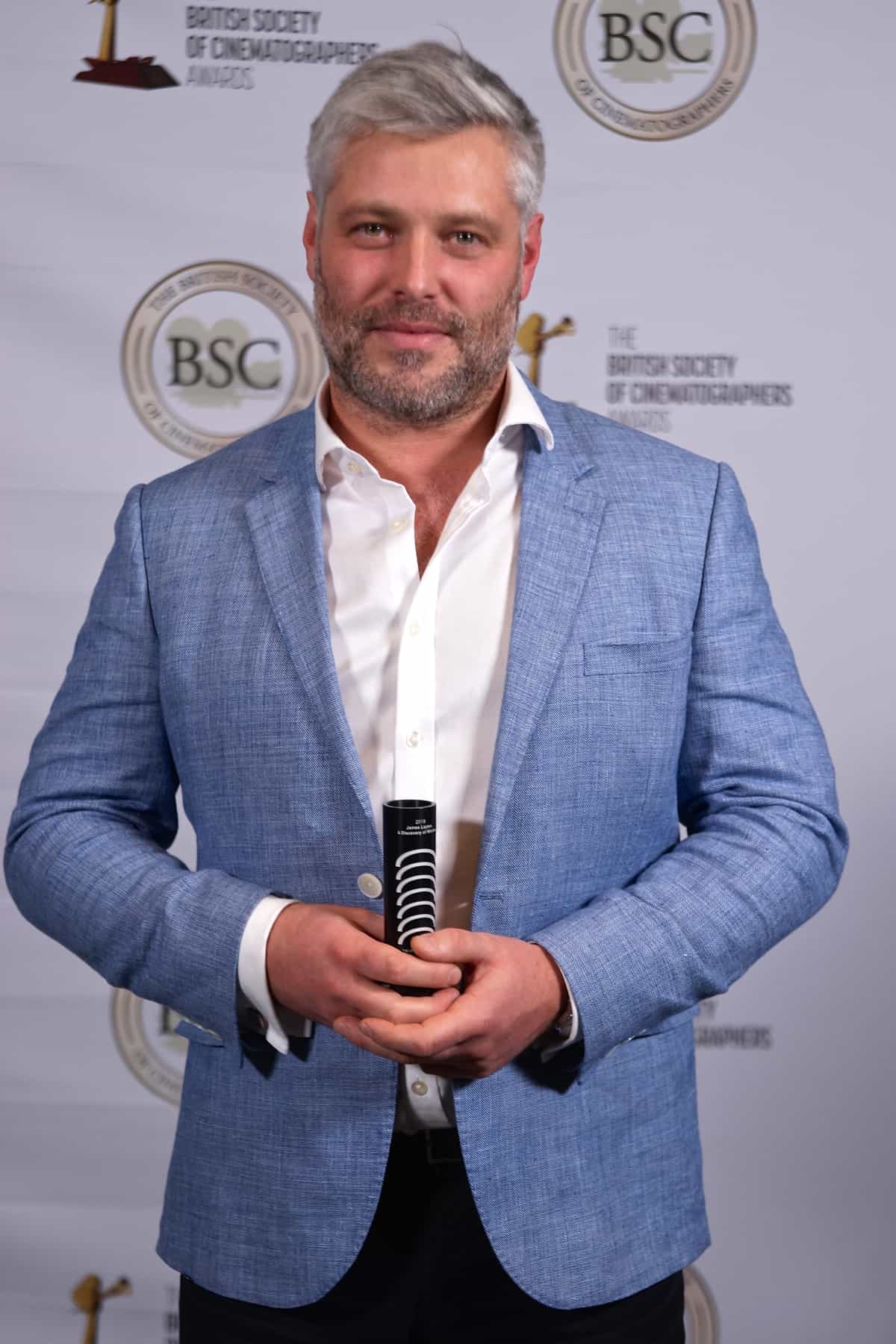 The evening's other awards went to: Gwyn Evans – Honorary Friend of the BSC – 'ARRI John Alcott Memorial Award 2019'; Frieder Hochheim of Kino Flo Lighting – 'Bert Easey Technical Award 2019' and the IMAGO federation – 'Special Achievement Award'.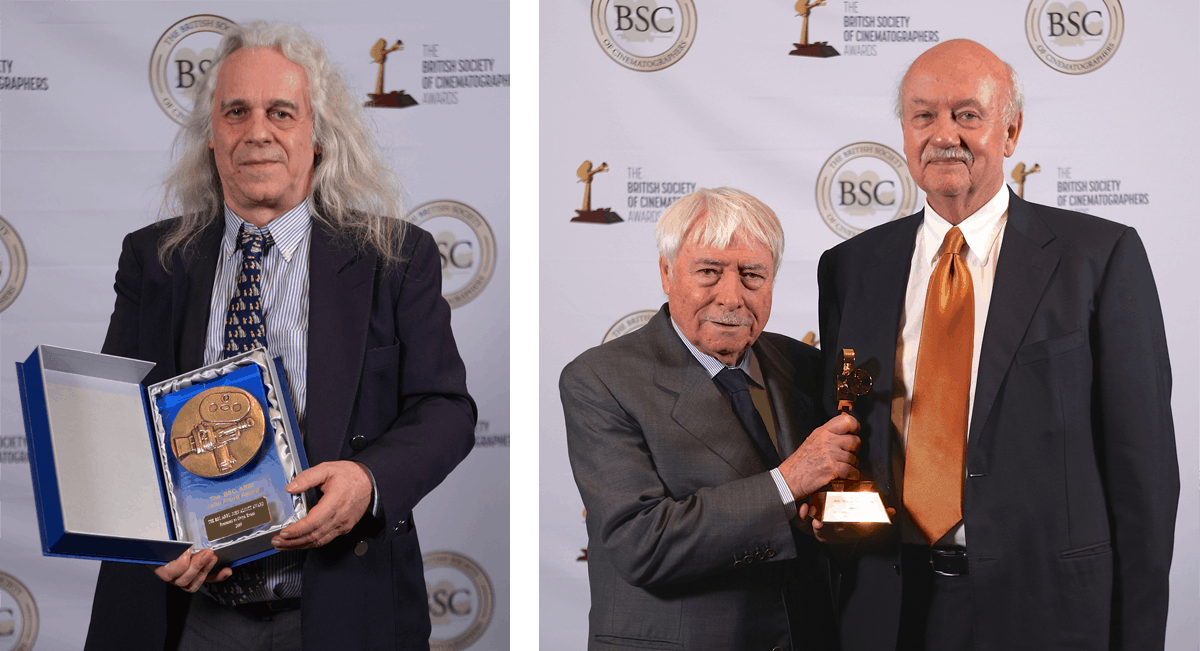 Congratulations to all the nominees and winners.
View the full gallery
Click/tap the arrows (positioned halfway vertically on the left and right edges) to scroll through the full gallery of the evening right here. All images by Richard Blanshard.