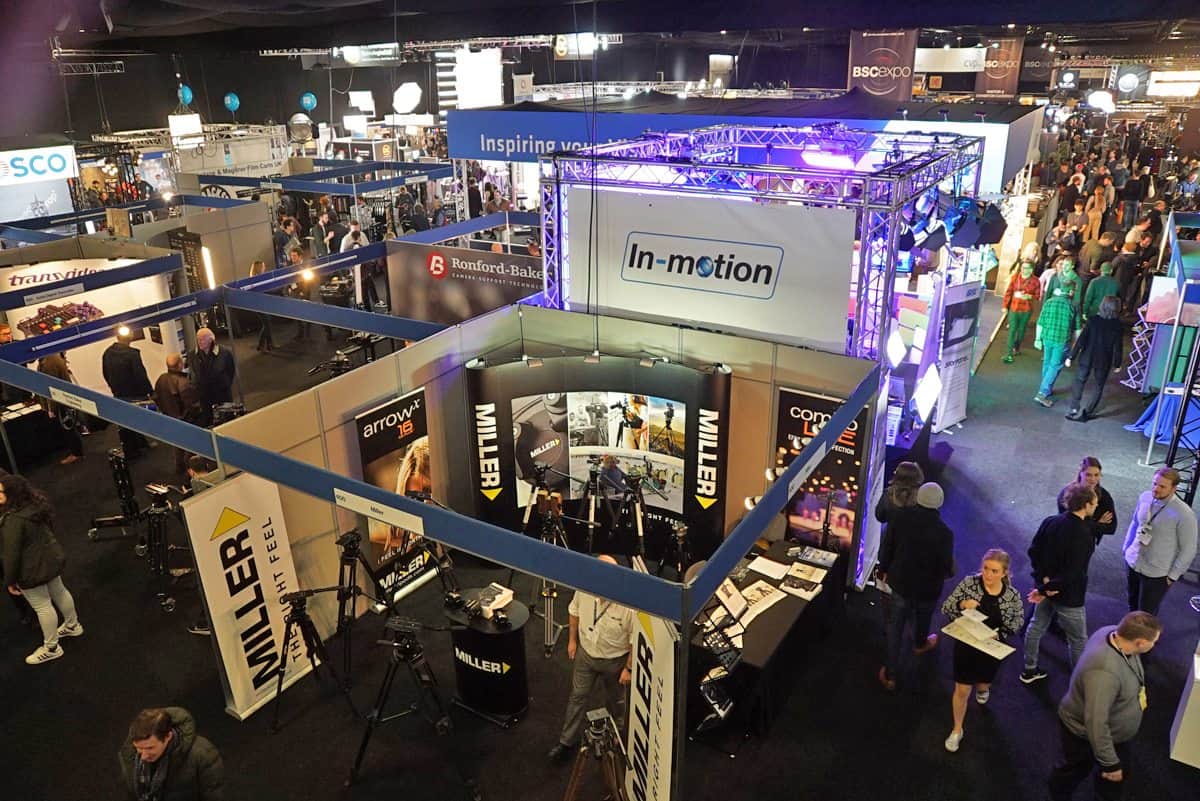 A wealth of exciting innovations and engaging presentations were enjoyed by the 4051 visitors to the BSC Expo two day show on Friday 3rd and Saturday 4th February at Battersea Evolution.
An amazing attendance of really high quality film personnel and a good mix of newcomers and students had a look of wonder and excitement on their faces as they toured nearly 150 exhibitors and enjoyed the seminars.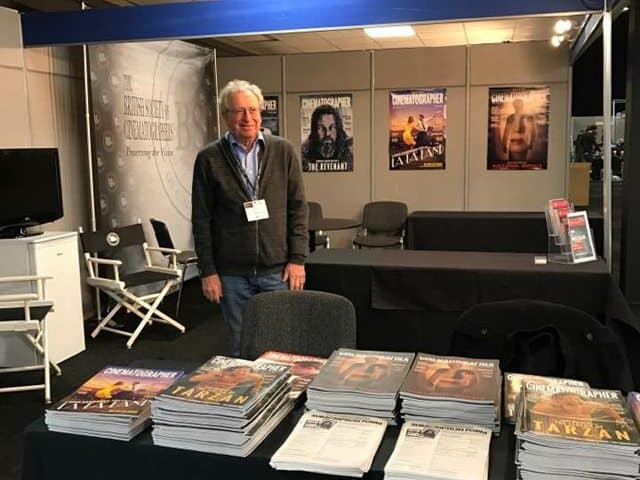 The atmosphere was electric as 350 flooded into the 200 seater BSC Expo Seminar Theatre on Saturday to enjoy 'The Shots That Challenge Us' presentation. Bradford Young ASC, Rob Hardy BSC, Chris Ross BSC, Ula Pontikos BSC and moderator John de Borman BSC gave an enlightening and inspiring insight into the technical and emotional challenges they face. A recording of this panel, along with others, can be enjoyed in the near future.
Mike Valentine BSC gave a thrilling and engaging presentation of ''Cinema H20' – Underwater Cinematography' earlier in the day, while Iain Softley, David Monk, Nic Knowland BSC, Mike Eley BSC, Paul Collard, Greg Fisher and Mike Bradbury provided an illuminating presentation on the BSC/EDCF Panel. Their informative discussion opened up an important discourse around the challenges of 'Retaining the Vision' from set to screen.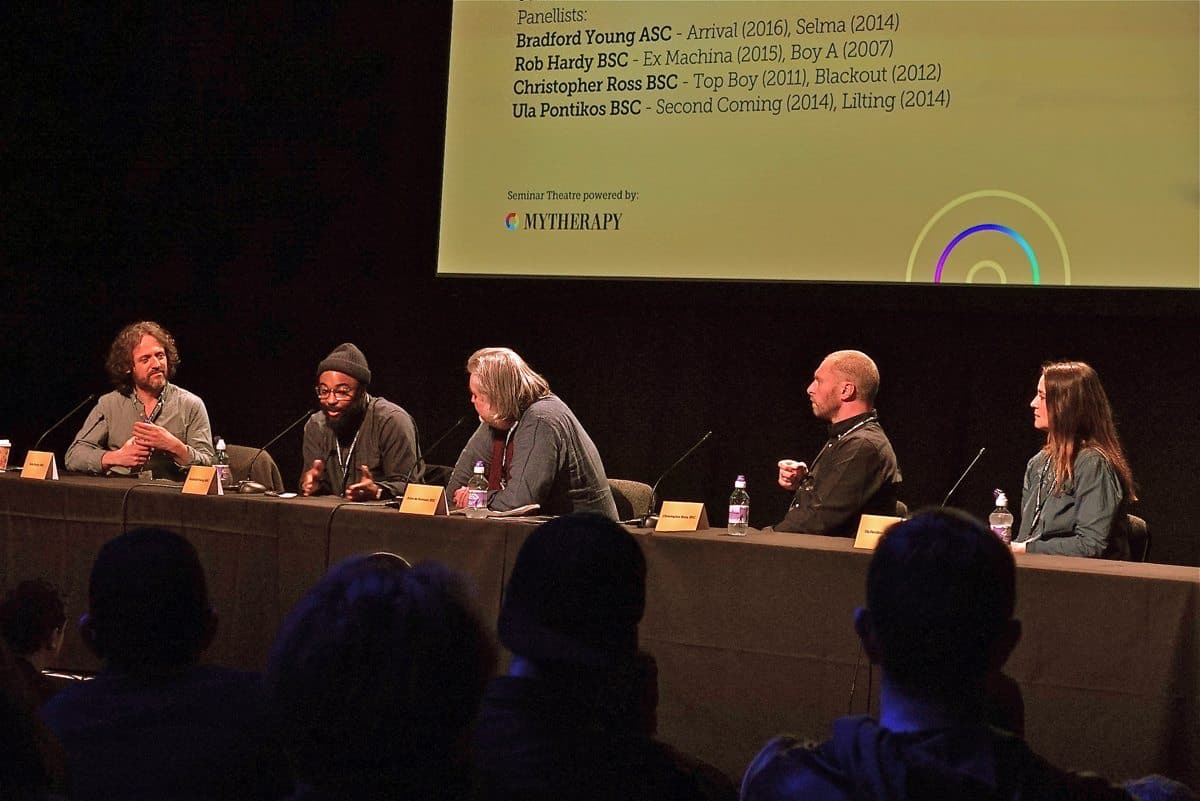 See the sights and sounds, as filmed, produced and directed by Richard Blanshard, below.
For more photos of the event by Richard, please click here.