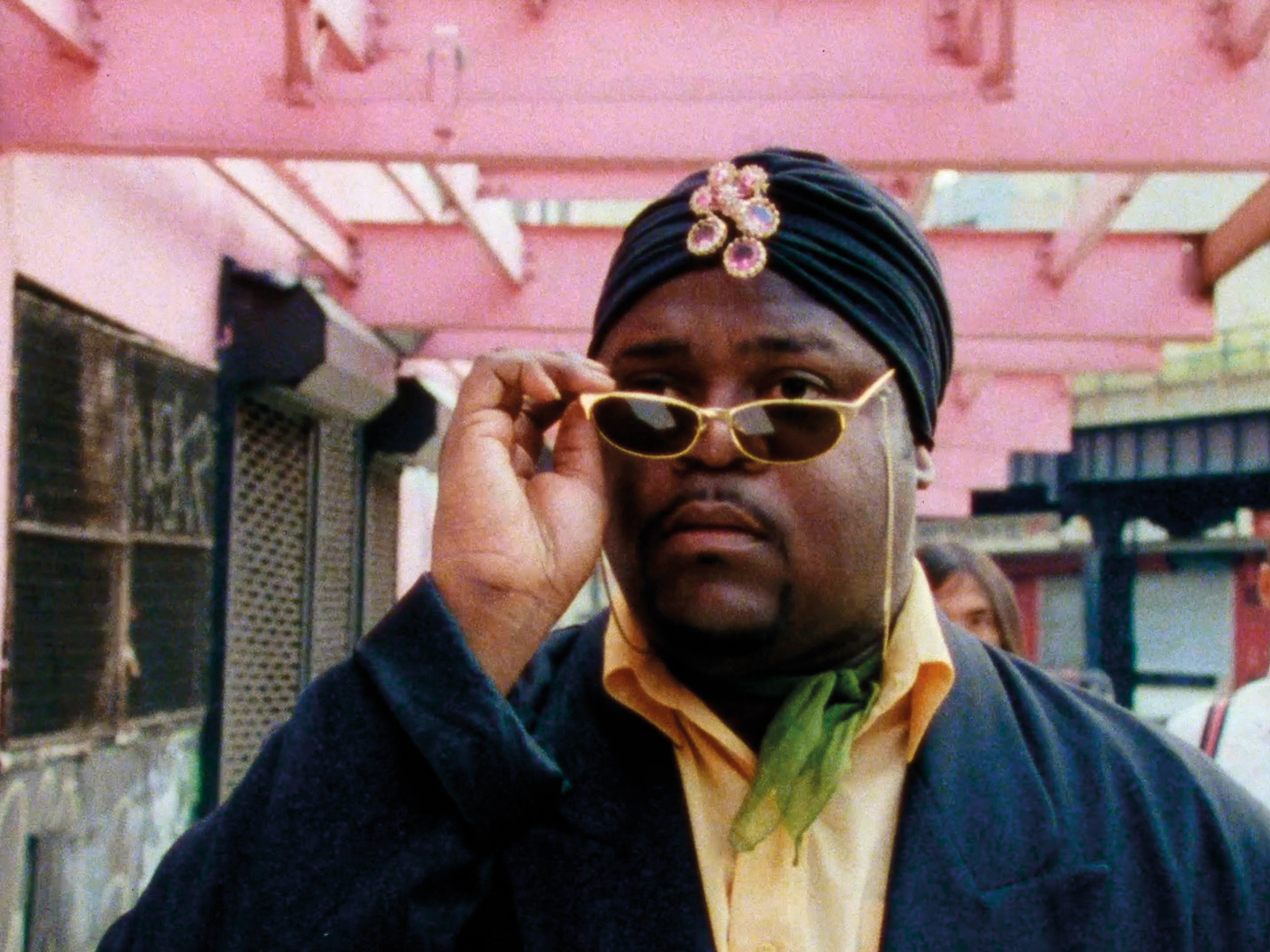 BFI Southbank announces the programme for August 2023, including Rebel Cinema: Ousmane Sembène at 100, a rare opportunity to explore the rich filmography of a giant of African cinema, on the occasion of his centenary.
Titles will include Sembène's feature debut Black Girl (1966), the first film he was able to make in his native Wolof language Mandabi (1968), an adaptation of his own 1973 novel Xala (1975), historical epic Camp De Thi Aroye (1988), biting satire Guelwaar (1992), his final film Moolade (2004) and many more.
Also in August will be the conclusion of BFI Southbank's major two-month season of screenings, talks, special events and singalongs to mark the centenary of The Walt Disney Company. Making Magic: 100 Years of Disney ends this month with a selection of beloved literary adaptations including Pinocchio (1940), Mary Poppins (1964), The Little Mermaid (1989) and Beaches (1988), animal adventures such as THE LION KING (1994) and RATATOUILLE (2007), recent Pixar favourites Soul (2020), Luca (2021) and Turning Red (2022), and live action classics Dick Tracy (1990) and Sister Act (1992).
Inspired by an anarchist catchphrase, Be Gay, Do Crime is a season of provocative and playful films that explores the relationship between queerness and crime. Rather than condoning crime, this season seeks to explore it with films including Bound (Lily and Lana Wachowski, 1996), a defining film of neo-noir and lesbian cinema, Chocolate Babies (Stephen Winter, 1996), an exuberant depiction of AIDS activists in New York, the pioneering and complex Dog Day Afternoon (Sidney Lumet, 1975), and Female Trouble (John Waters, 1974), one of the many iconic collaborations between King of Filth John Waters and Divine. Divided into the themes of Love, Money and Anarchy, the season celebrates queer films and directors you know, a few you don't, and re-contextualises some that you may not have thought of as queer at all.
Special events in August will be include a preview on 15 August of Scrapper (2023), which is backed by the BFI Filmmaking Fund, awarding National Lottery funding. The debut feature of Charlotte Regan, best-known for her award-winning shorts and music videos, this Sundance 2023 Grand Jury winner follows Georgie, a dreamy 12-year-old girl, who lives happily alone in her London flat following the death of her mother, until suddenly her estranged father turns up and forces her to confront reality. The preview will be followed by a Q&A with director Charlotte Regan and actor Harris Dickinson, before playing on extended run from 25 August. There will also be a BFI Member Salon dedicated to the film on 29 August, where BFI Members and their guests have the opportunity to socialise and share thoughts on the latest releases.
Also screening will be Ira Sachs's study of an unhappy love triangle Passages (2023), which previews on 23 August, followed by a Q&A with the director. A sensation at this year's Sundance Film Festival, PASSAGES stars Franz Rogowski, Ben Wishaw and Adèle Exarchopoulos, and follows a self-absorbed director who is looking to get wild at a party; his husband isn't in the mood, which leaves him to seek fun in the arms of someone else. This month's Woman With a Movie Camera screening celebrates the 15th anniversary of the iconicAngus, Thongs and Perfect Snogging (2008). The screening on 26 August will also include two panels: a discussion of reclaimed teenagedom, y2k nostalgia and Louise Rennison's book series of the same name, and a Q&A with the film's esteemed director Gurinder Chadha and co-writer Paul Mayeda Berges.
To mark the BFI release of Bill Forsyth's beloved coming-of-age film Gregory's Girl (1980), coming to BFI Blu-ray and UHD disc in a new 4K restoration on 21 August, there will be a Relaxed Screening of the film at BFI Southbank, also on 21 August. The epitome of a gawky, awkward teen, Gregory desperately needs some help when he falls for the new, gifted member of the school football team. This relaxed screening, which is presented for those in the neurodiverse community, their assistants and carers, will be followed by a post screening discussion led by artist Sam Ahern from The Neurocultures Collective and the BFI's Douglas Weir. Separately to the Relaxed Screening, on 8 August BFI Southbank will also show Bill Forsyth's adaptation of Marilynne Robinson's Pulitzer Prize-nominated debut novel Housekeeping (1987) about two sisters in 1950s Idaho, who move in with their Aunt Sylvie following a family bereavement.
One of the very best American underground films, Bette Gordon's groundbreaking, gloriously subversive neo-noir thriller Variety (1985) returns to the big screen with a 2K restoration, screening on extended run at BFI Southbank from 11 August. This gender-inversed portrait of voyeurism is a gripping trip of fantasy and obsession, which shakes up sexual roles, and challenges ideas around female desire and the erotic gaze. This new restoration from the original camera negative was overseen by Gordon, who will take part in a Q&A following a screening on the day of its re-release in the UK.
Described by Mick Jagger as 'the best rock 'n' roll TV show of all time', Ready Steady Go! captured the immediacy and excitement of contemporary pop music. It did so during one of the most dazzling periods of pop music history, the mid-60s. Most of the key acts of the time performed on the show, including Dusty Springfield, The Rolling Stones, The Beatles, The Supremes, The Who and Otis Redding, to name just a few. In celebration of its 60th birthday BFI Southbank will, on 12-13 August, present a selection of rare and wonderful performances and moments from the show, drawn from material preserved by the BFI National Archive.