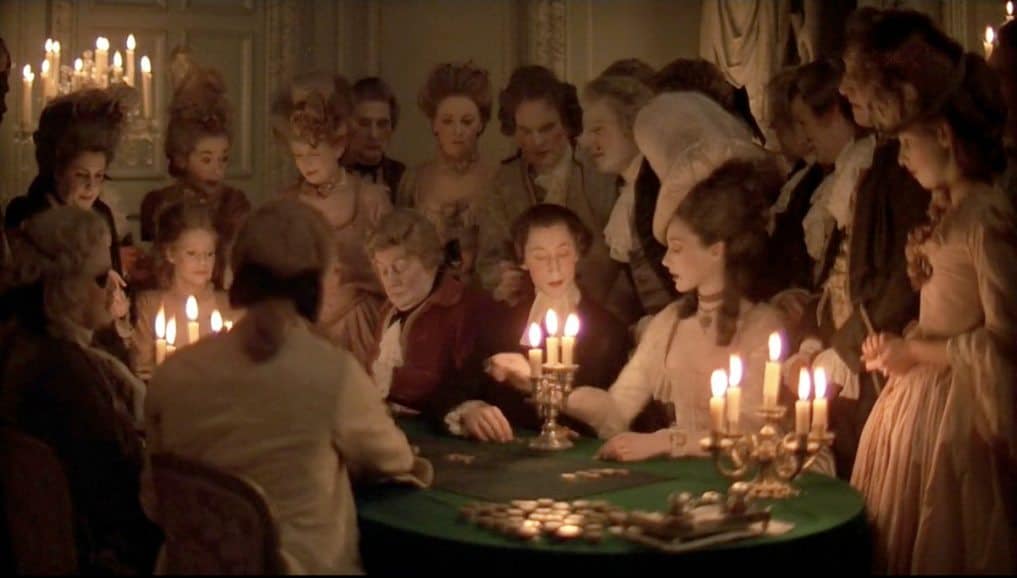 Barry Lyndon (1975) – the tenth feature by legendary director Stanley Kubrick, and the winner of four Oscars and two BAFTAs, including the best cinematography awards for John Alcott BSC – will return to big screen across the UK this summer. Released by the BFI from 29 July, it is not only one of Kubrick's finest and most influential films, but has been named as one of the greatest films ever made in polls including Sight & Sound and TIME Magazine.
In this adaptation of William Makepeace Thackeray's novel about the exploits of an 18th century Irish adventurer, Ryan O'Neal stars as Redmond Barry (later Barry Lyndon) and Marisa Berenson is Lady Lyndon. Among the supporting cast are Patrick McGee, Hardy Krüger, Diana Koerner, Leon Vitali, Steven Berkoff, Murray Melvin and Leonard Rossiter.
Only a cinema screen can really do justice to the stunning visuals created for Barry Lyndon. Kubrick went to incredible lengths in his research of the period in order to re-create it accurately. Inspired by painters such as Thomas Gainsborough and William Hogarth, the film has a beautiful, painterly look, enhanced by filming in natural or historically accurate light sources. Some scenes were lit only by candlelight, captured by the super-fast lenses of cinematographer John Alcott BSC.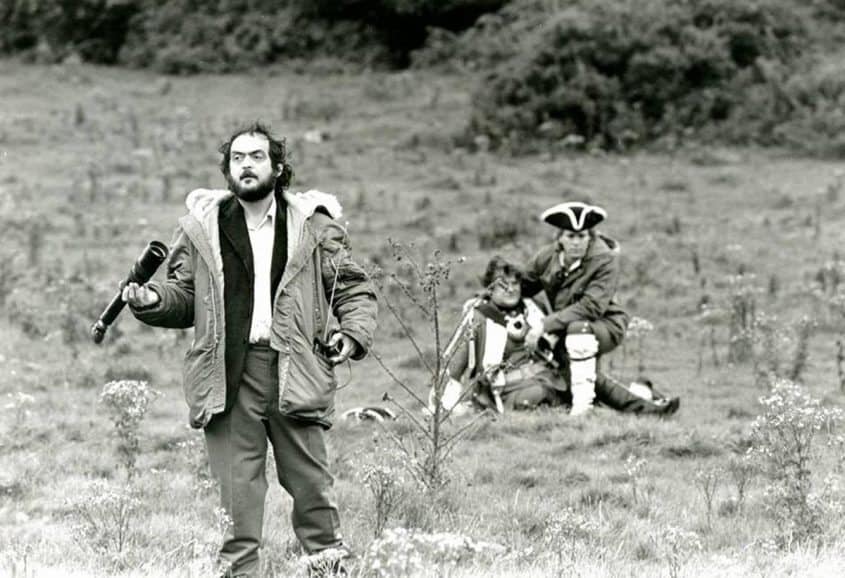 Barry Lyndon is the fifth film to be re-released by the BFI in a long-running partnership with Warner Bros., which has already brought thousands of people back into cinemas to see Doctor Zhivago (1965, DP Freddie Young BSC), Blade Runner: The Final Cut (1982, DP Jordan Cronenweth ASC), 2001: A Space Odyssey (1968, DP Geoffrey Unsworth BSC) and The Shining (1980, DP John Alcott BSC) over the last few years.
Coinciding with the release of Barry Lyndon, Somerset House is staging an exhibition entitled Daydreaming With Stanley Kubrick, supported by Canon, running from 30 June – 29 August, which explores Kubrick' impact through some of today's most talented artists, filmmakers and musicians. It is curated by Mo'Wax and UNKLE founder, artist and DJ James Lavelle.
Pioneering conceptual artist Joseph Kosuth will create an installation of text based on the language of Kubrick's work, while Britain's foremost political artist Peter Kennard will juxtapose images of characters set in the War Room of Dr Strangelove with present-day leaders of nuclear states, in a statement about the renewal of Trident. Inspired by the Stargate sequence in 2001: A Space Odyssey, filmmaker Doug Foster will invite visitors to experience an endless, widescreen tunnel and referencing the same film, Mat Collishaw will make a spaceman's helmet featuring otherworldly sights and sounds.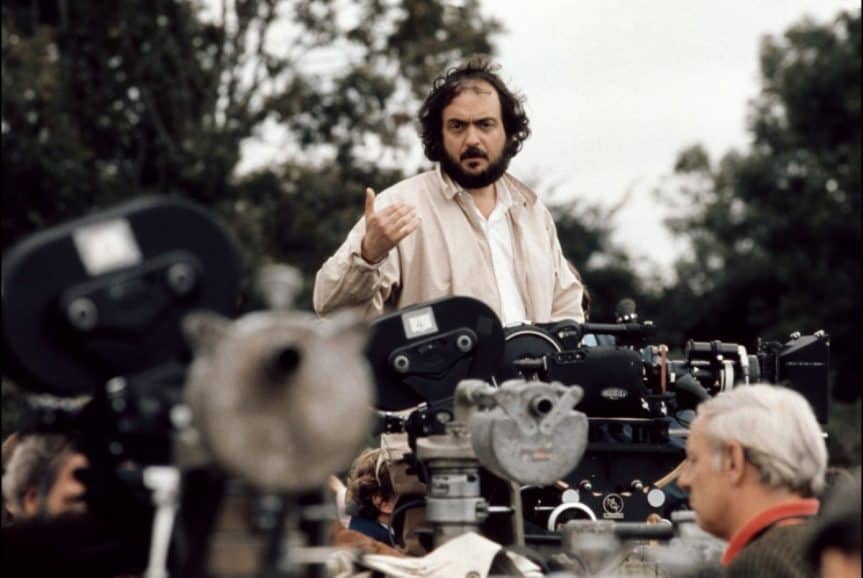 Doug Aitken will provide 'Twilight', a public pay phone bathed in a luminous glow, which will be evocative of the Dr Strangelove scene where Mandrake attempts to make a collect call to the President of the United States. Sarah Lucas will lend 'Priapus', a phallic sculpture suggestive of the iconic murder weapon in A Clockwork Orange. Gavin Turk's 'The Shining' is a model of a maze of mirrors, reminiscent of the hotel hedges from Kubrick's horror film. The work suggests the illusion of losing one's self, as Kubrick achieved with his cinematic masterpieces.
Some of the works will also be set within compositions by James Lavelle and musical collaborators, paying homage to the memorable scores and sounds of Kubrick's films. Imaging company Canon is partnering with Somerset House on Daydreaming With Stanley Kubrick, by providing its latest image making technologies to help inspire participating artists and by launching a young film makers' competition to support future film pioneers like Kubrick.