Plus ça change
Barry Ackroyd BSC / Detroit
Plus ça change
Barry Ackroyd BSC / Detroit
The Academy Award nominations field appears wide open this year, with few - if any - solid front-runners. Among the many possibles for best picture is Detroit. Well-reviewed on its release last year, but with a poor showing at the box office, it recreates incidents that took place during the 1967 race riots in the Motor City and mirrors similar tensions in contemporary America.
Detroit was shot by British cinematographer Barry Ackroyd BSC, reuniting with director Kathryn Bigelow after their previous collaborations, The Hurt Locker (2008, for which she became the first woman to win a BAFTA and an Oscar for best director) and the 2011 TV movie The Miraculous Year. The Hurt Locker and Zero Dark Thirty (2012, DP Greig Fraser ACS ASC), both written by Detroit screenwriter Mark Boal, are based on real events. The latest collaboration between the writer and director is even more rooted in history, dramatising incidents at the Algiers Motel, during which three black men were killed and several other people severely beaten by police.
Ackroyd was introduced to the story when Bigelow invited him to her house in Los Angeles to discuss a new project. "Kathryn showed me a series of photographs of the characters as they appeared at the trial that followed the shootings," he says. This set the documentary style of Detroit, which is also apparent in Ackroyd's earlier work with Bigelow.
"In some ways it is a follow on from The Hurt Locker, which we shot on 16mm using Aaton cameras, even the sound was Aaton as well," Ackroyd explains. "We did talk about shooting Super 16 on Detroit, but we decided on digital with the ARRI Alexa Mini and 16mm lenses."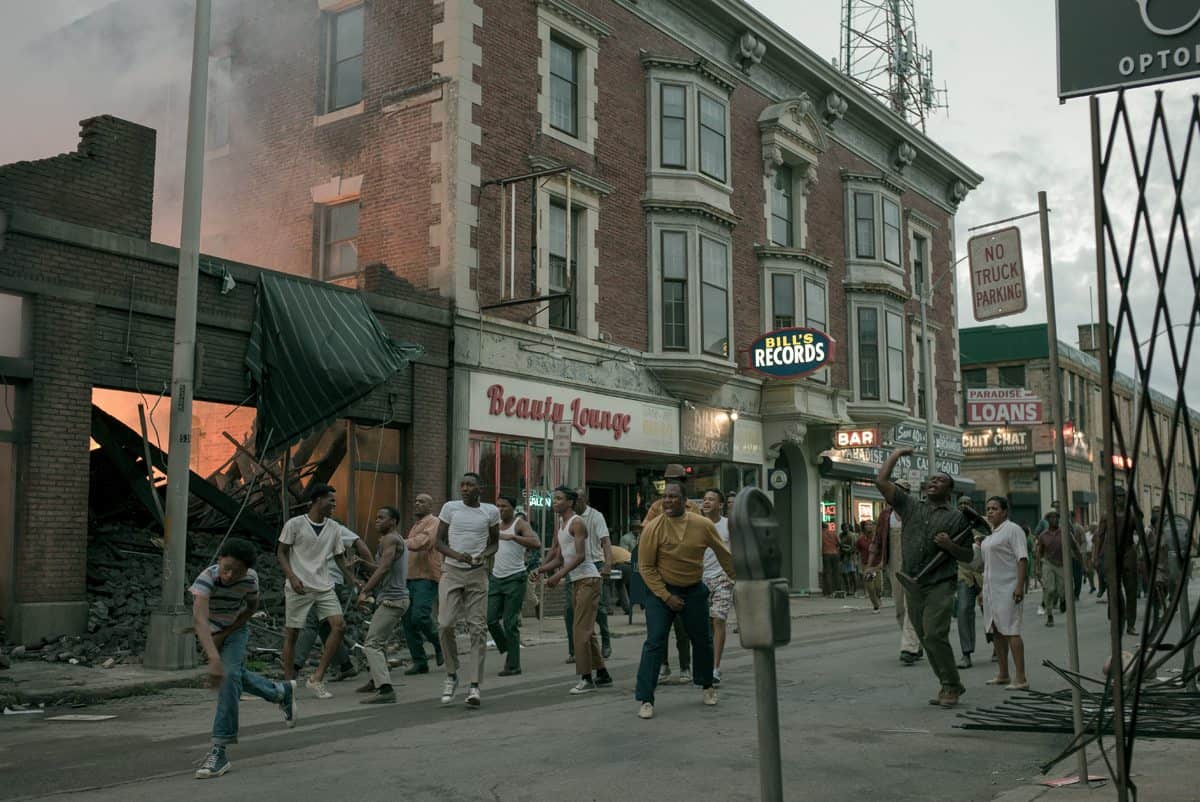 A key factor in making this combination happen was the 16mm mode on the Alexa Mini, which, Ackroyd says, utilises less of the camera's sensor. This allowed him to use old Canon lenses, primarily 10:1 and 12:1 zooms, which had been a part of his documentary work, including several films for Nick Broomfield. These gave some of the period and doco look at source, with the rest achieved in post-production, which involved colourist Stephen Nakamura.
Another factor was the transfer from the ProRes source. "Whether you shoot more or less than 2K, everything is transferred to 2K for the DI," Ackroyd comments. "We decided to do that and during DI knew we could add grain that gave a sufficient feel of the time, but also linked to the archive news footage we were using, making the transitions as seamless as possible."
The news reports of the day posed a number of problems for a variety of reasons but Ackroyd says he didn't allow this to affect the original intention: "They were not in good condition and in 4:1 ratio rather than 16:9. But what's interesting is that you can sit and worry about something like that when you're preparing, but once the film is finished and it appears right, then it is right."
Another factor influencing filming was the fact that Detroit today does not look much like it did in the 1960s. The collapse of the auto industry in 2008-10 and the city's bankruptcy almost turned it into a ghost town, but large areas of housing had already been demolished by the 1970s.
Consequently much of the film Detroit was shot in northern districts of Boston, which Ackroyd describes as very industrial. "Parts of it are derelict as well, so we could use them as a backdrop," he says. "There are similarities between parts of both cities, although the streets in Boston are not as wide as those in Detroit, which is one of its peculiarities as Motor City. We did get authenticity by shooting in Detroit towards the end, including at Motown Studios. But the film is not negated by being in Boston. It's still a true representation of place."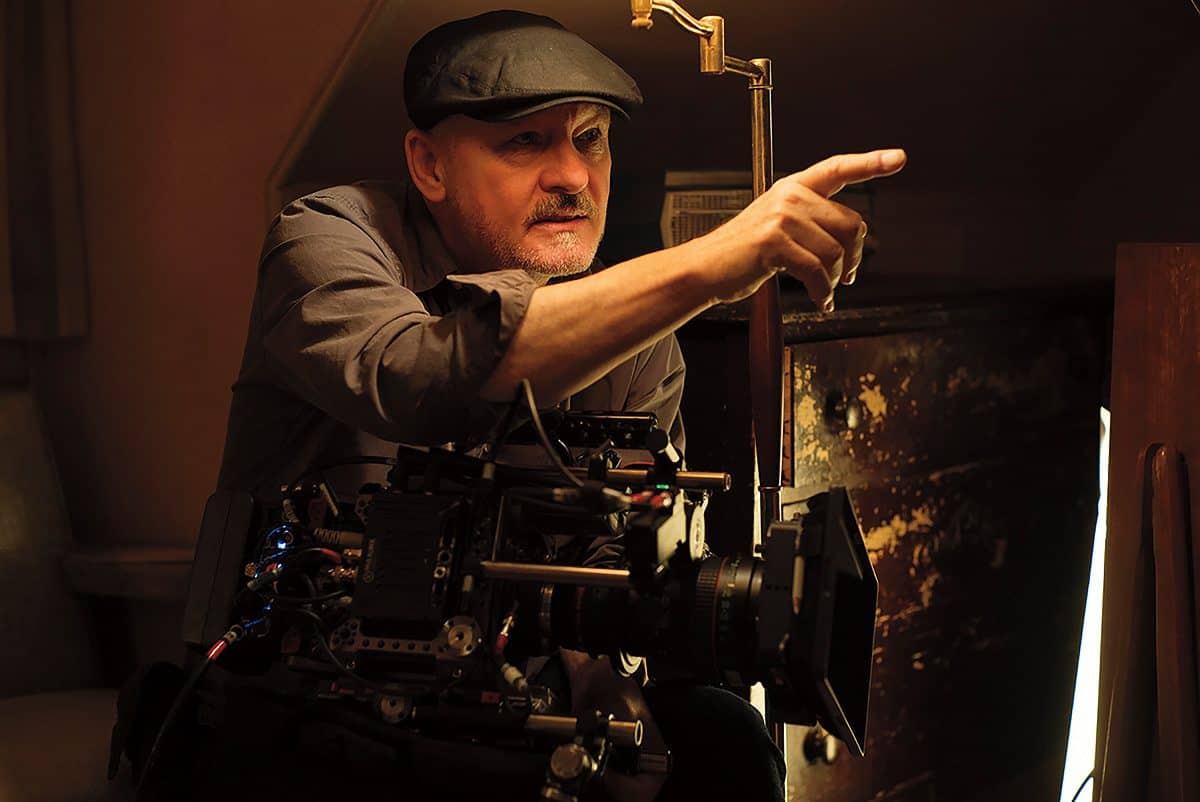 "Whether you shoot more or less than 2K, everything is transferred to 2K for the DI. We decided to do that and during DI knew we could add grain that gave a sufficient feel of the time, but also linked to the archive news footage we were using, making the transitions as seamless as possible."
- Barry Ackroyd BSC
Throughout his career, Ackroyd has striven for the appearance of truth, something a critic picked up on about The Hurt Locker, which was described as having 'verisimilitude'. "The aim is to get as close to reality as we can," he agrees. "I like realism and have a fear that something I do does not feel real enough. But I think we have achieved a level of intensity through the performances and the power of the story."
The sense of authenticity is heightened by using actual buildings and locations rather than sets and sound stages. This is something Ackroyd established when he began working with Ken Loach, whose films can be described as dramatic realism. "The first three films I did with Ken were all filmed in real places on 16mm using my documentary kit," he comments. "Similarly, there was no building of sets done on Detroit."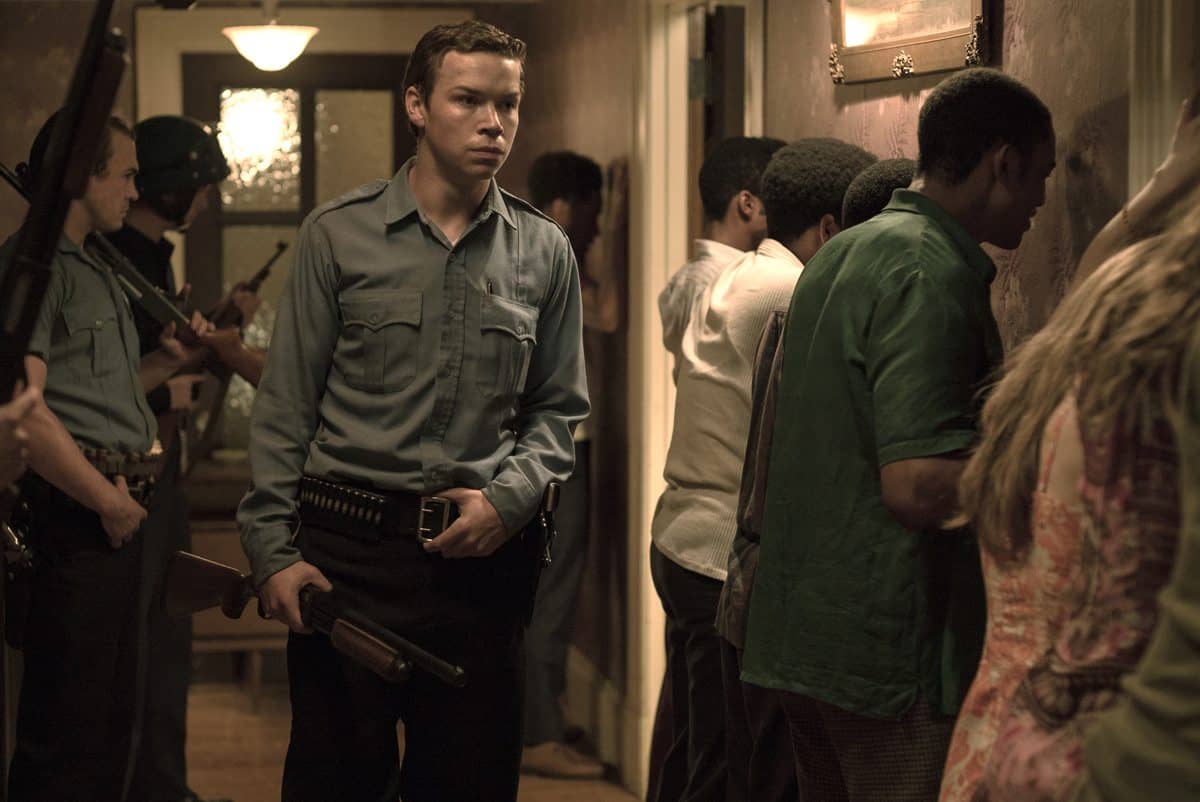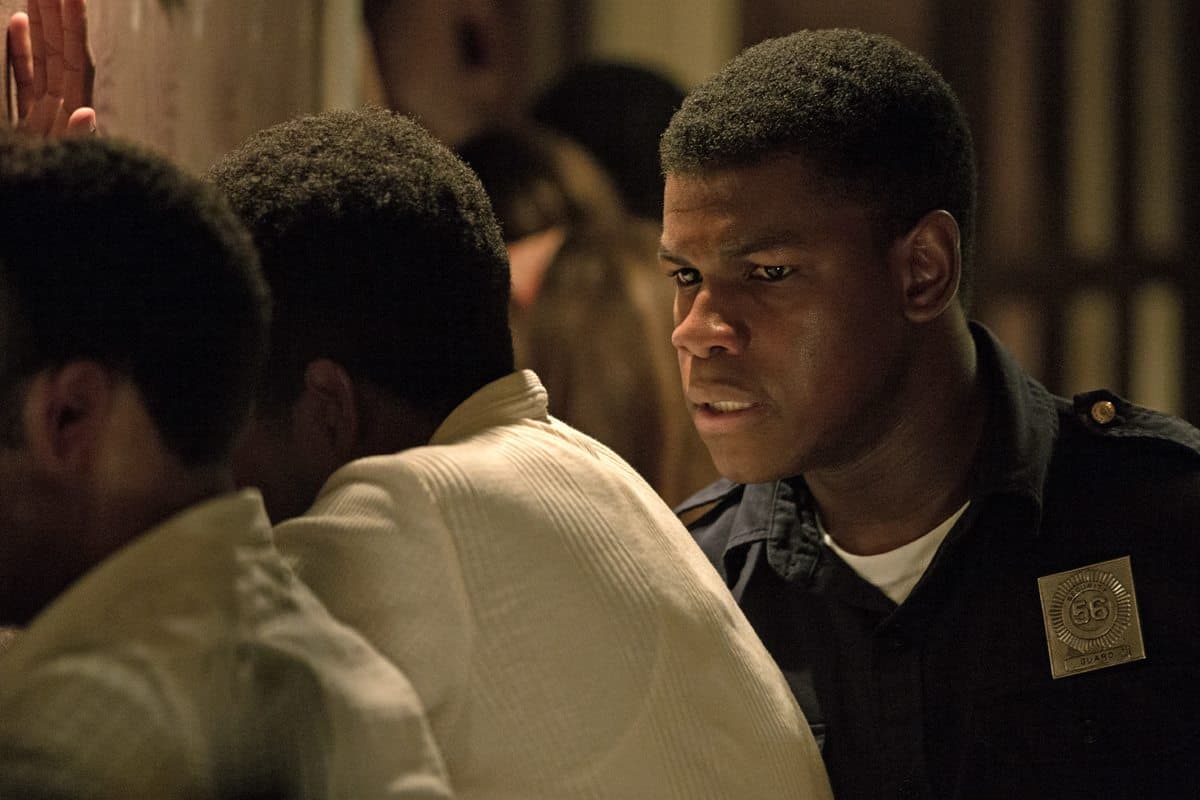 To manage in what were often very small spaces, almost all of the film was shot handheld. Three operators worked on most of the scenes: Christopher TJ McGuire, Josh Medak and Ackroyd himself.
"There were three main cameras shooting almost entirely simultaneously, even in tiny rooms," he says. "When the cops burst through the door in one scene, you have all the angles in a single set-up but without having to have continuity of motion or needing to shoot several times. It's a form of filmmaking that depends on the synchronicity of camera, acting, editing and direction and trusting everyone involved."
The twin issues of race and police brutality are still highly charged in America today. As Ackroyd says, it is something that has happened under all presidents but under President Trump the situation appears particularly volatile. Filming took place in the build up to the 2017 presidential election, but Ackroyd observes that Detroit is not a film against Trump: "It reflects history and Kathryn is not biased, although it does show her point-of-view. There is no such thing as being on the fence in an issue like this."