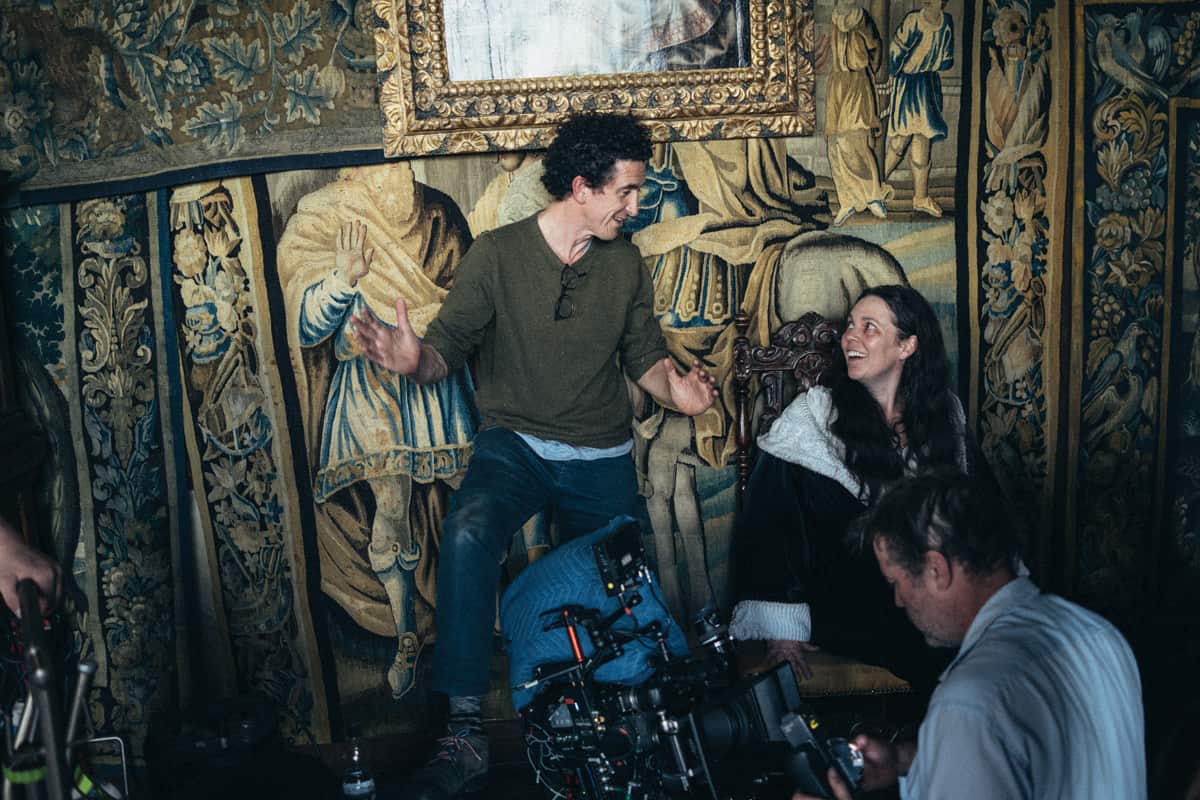 The American Society of Cinematographers (ASC) has announced the nominees for all categories of the 33rd Annual ASC Outstanding Achievement Awards. Winners will be named at the awards gala on February 9 at the Ray Dolby Ballroom at Hollywood & Highland.
Congratulations from British Cinematographer go to four BSC members nominated for awards – Robbie Ryan BSC ISC for The Favourite (Theatrical Release), Florian Hoffmeister BSC for The Terror and James Friend BSC for Patrick Melrose (both Motion Picture, Miniseries, or Pilot Made for Television), and Adriano Goldman ASC BSC ABC for The Crown (Episode of a Series for Non-Commercial Television). Best of luck to all four.
Four of the ASC nominated cinematographers and their work for the 'Theatrical Release' award have either already featured, or are coming soon, to editions of British Cinematographer magazine. Linus Sandgren's First Man featured in the November 2018 (90) edition, whilst Robbie Ryan's work on The Favourite, Alfonso Cuarón on Roma and Łukasz Żal's Cold War all feature in the forthcoming January 2019 (91) issue.
You can read all these features in our digital back catalogue (90 – now / 91 – from 25th Jan 2019) by purchasing a year's digital subscription from just £30, or a year's all-inclusive subscription from just £64. You will also receive access to our back catalogue of more than 70 past editions, which includes any new issue releases during your subscription period.
If you purchase a year's print subscription from just £40 BEFORE 14TH JANUARY 2019, you will receive Issue 91 in printed format, containing the interviews with Ryan, Cuarón and Żal – as part of your subscription. Any print subscription purchases made after this date will NOT include Issue 91.
The Nominations
This year's nominees in the 33rd ASC Awards are:
Theatrical Release
Alfonso Cuarón for Roma
Matthew Libatique, ASC for A Star is Born
Robbie Ryan, BSC, ISC for The Favourite
Linus Sandgren, ASC, FSF for First Man
Łukasz Żal, PSC for Cold War
Spotlight Award*
Joshua James Richards for The Rider
Giorgi Shvelidze for Namme
Frank van den Eeden, NSC, SBC for Girl
*The Spotlight Award recognizes cinematography in smaller features that may not receive wider theatrical release or awareness.
Episode of a Series for Non-Commercial Television
Gonzalo Amat for The Man in the High Castle, "Jahr Null"
Adriano Goldman, ASC, BSC, ABC for The Crown, "Beryl"
David Klein, ASC for Homeland, "Paean to the People"
Colin Watkinson, ASC for The Handmaid's Tale, "The Word"
Cathal Watters, ISC for Peaky Blinders, "The Company"
Zoë White, ACS for The Handmaid's Tale, "Holly"
Episode of a Series for Commercial Television
Nathaniel Goodman, ASC for Timeless, "The King of the Delta Blues"
Jon Joffin, ASC for Beyond, "Two Zero One"
Ben Richardson for Yellowstone, "Daybreak"
David Stockton, ASC for Gotham, "A Dark Knight: Queen Takes Knight"
Thomas Yatsko, ASC for Damnation, "A Different Species"
Motion Picture, Miniseries, or Pilot Made for Television
James Friend, BSC for Patrick Melrose, "Bad News"
Mathias Herndl, AAC for Genius: Picasso, "Chapter 1"
Florian Hoffmeister, BSC for The Terror, "Go for Broke"
M. David Mullen, ASC for The Marvelous Mrs. Maisel (pilot)
Brendan Steacy, CSC for Alias Grace, "Part 1"