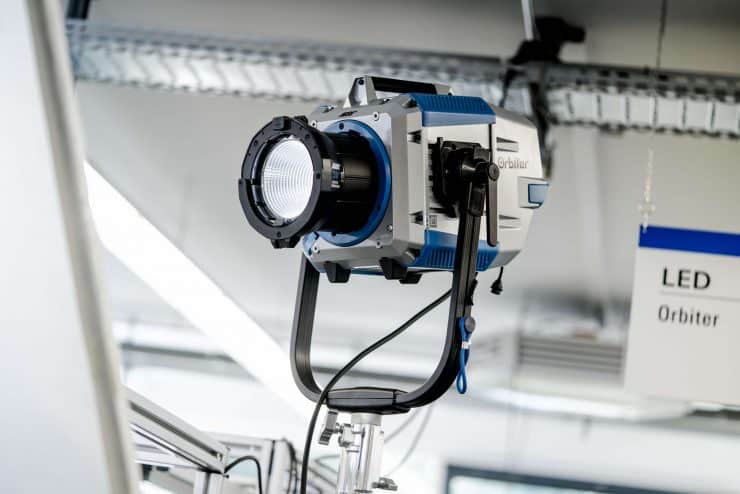 The core element of ARRI's Orbiter is the Spectra light engine which is claimed to be four times faster than the SkyPanel and with 125 times more memory, ready to accept software updates in the future.
The ability to attach and change a variety of optics by using a Quick Lighting Mount allows Orbiter to transform into different types of lamp heads.
The software, called LiOS (Lighting Operating System), includes all the features from SkyPanel and is already programmed into the Orbiter units. LiOS' eight-colour modes are available including CCT, HSI, individual colour, x/y coordinates, gel, source matching and lighting effects. The new colour sensor mode measures ambient light and recreates it through Orbiter's output. Over 240 favourite colours or lighting effects can be stored in Orbiter. These can be selected via an interface or DMX.
The unit has a lightweight internal power supply and a 3-pin XLR battery input for 48 V ⎓ batteries.