CAT AND MOUSE GAMES
Breaking away from the trend of photorealism is the big screen adaption of Tom and Jerry which honours the cartoon heritage of the cat and mouse rivals while placing them within live-action environments.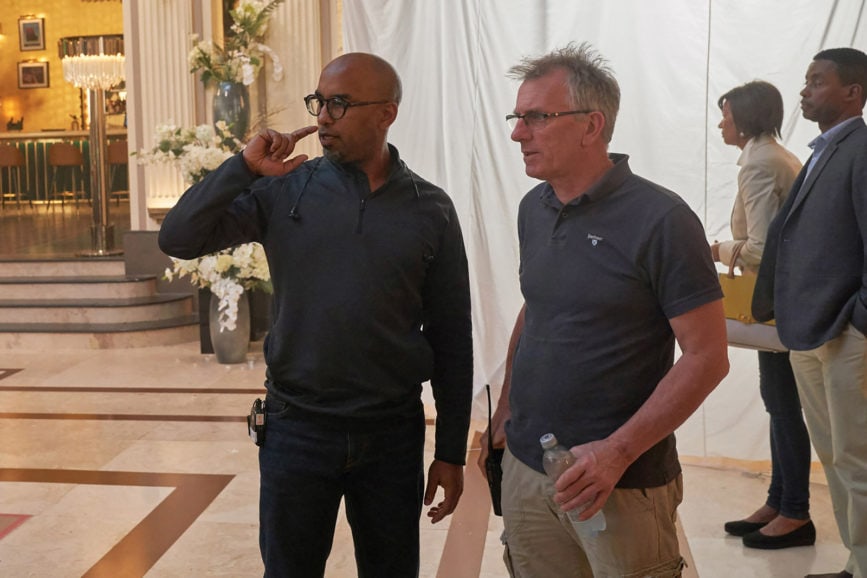 The hybrid approach employed by filmmaker Tim Story (Barbershop) was an interesting challenge for Tom and Jerry cinematographer Alan Stewart BSC (Aladdin) who acknowledges a Robert Zemeckis classic as a point of reference. "Who Framed Roger Rabbit was the closest example of how we wanted Tom and Jerry and every other animal in the film to look," states Stewart. "Their challenge back then was to put animated characters into a live-action movie. However, because Tom and Jerry already exist as animated characters, it was the other way around – the live-action characters and world had to revolve around them; quite rightly because it's their film."
Even though the animated characters would be created in postproduction, on set there were scaled mannequins of Tom and Jerry. "We also had a Jerry mannequin on a stick, and basic puppets of Tom and Jerry operated by puppeteers that the cast could react with," explains Stewart. "The puppeteers were an enormous help and were dressed in blue or green depending on the shot. Lighting was focused on the live-action cast. It became apparent early on that the two worlds were separate even though one day they would come together. I'm lighting Chloë Grace Moretz to make her look as good as possible; if she happens to be with a 2D animated cat, I will leave enough space for it to manoeuvre about."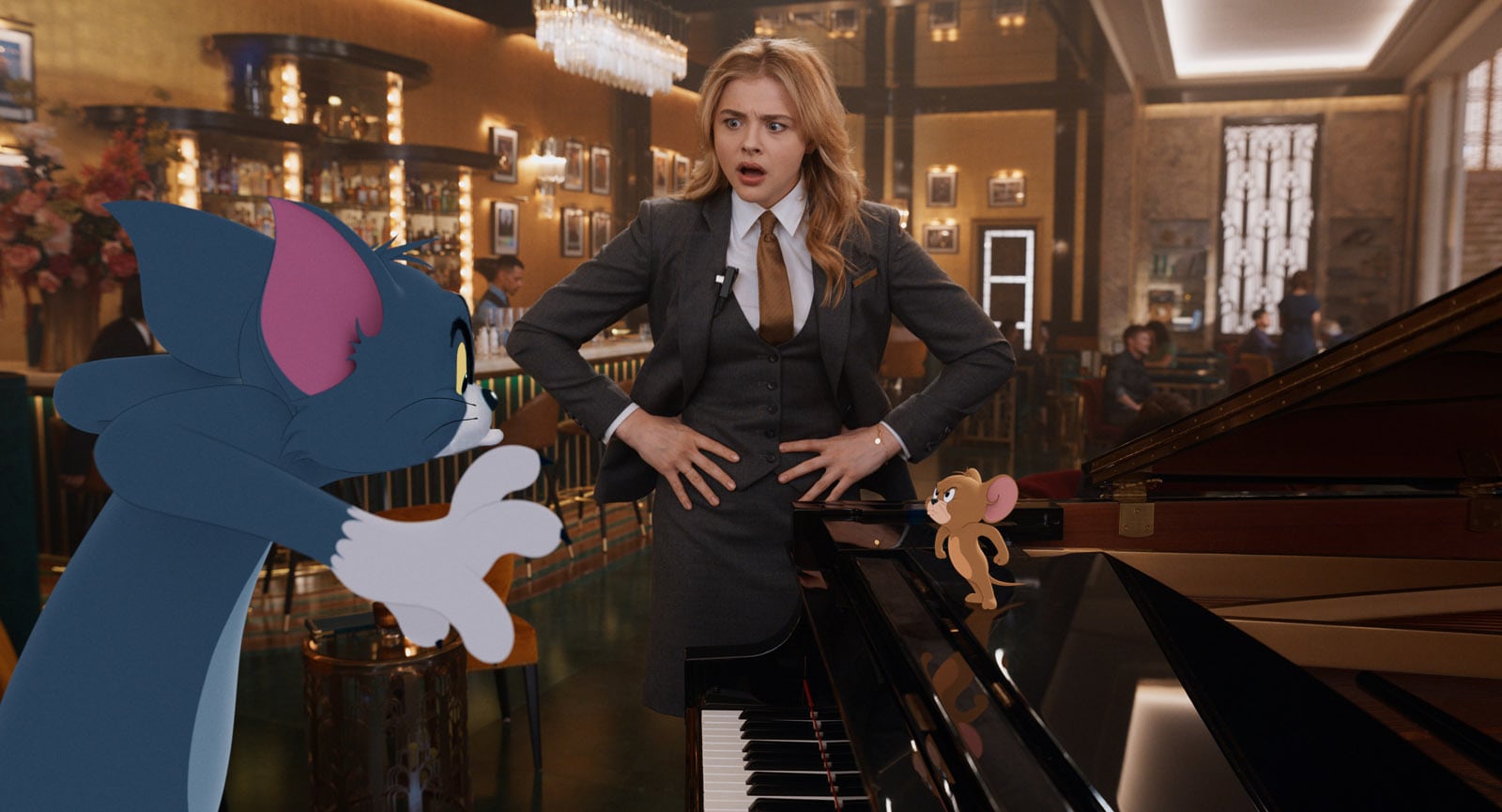 Preproduction began in April 2019 with principal photography between July 2019 and September 2019. 47 sets were constructed between three stages at Warner Bros. Studios, Leavesden and on its extensive backlot, with production designer James Hambidge (Holmes & Watson) devising a simple colour palette that avoided replicating the ones associated with Tom and Jerry. "This was always about being bright, poppy and upbeat. It didn't want to feel dark, in keeping with the original cartoons." Battersea Park in London doubled for Central Park in some scenes while an additional unit captured some exteriors in New York City.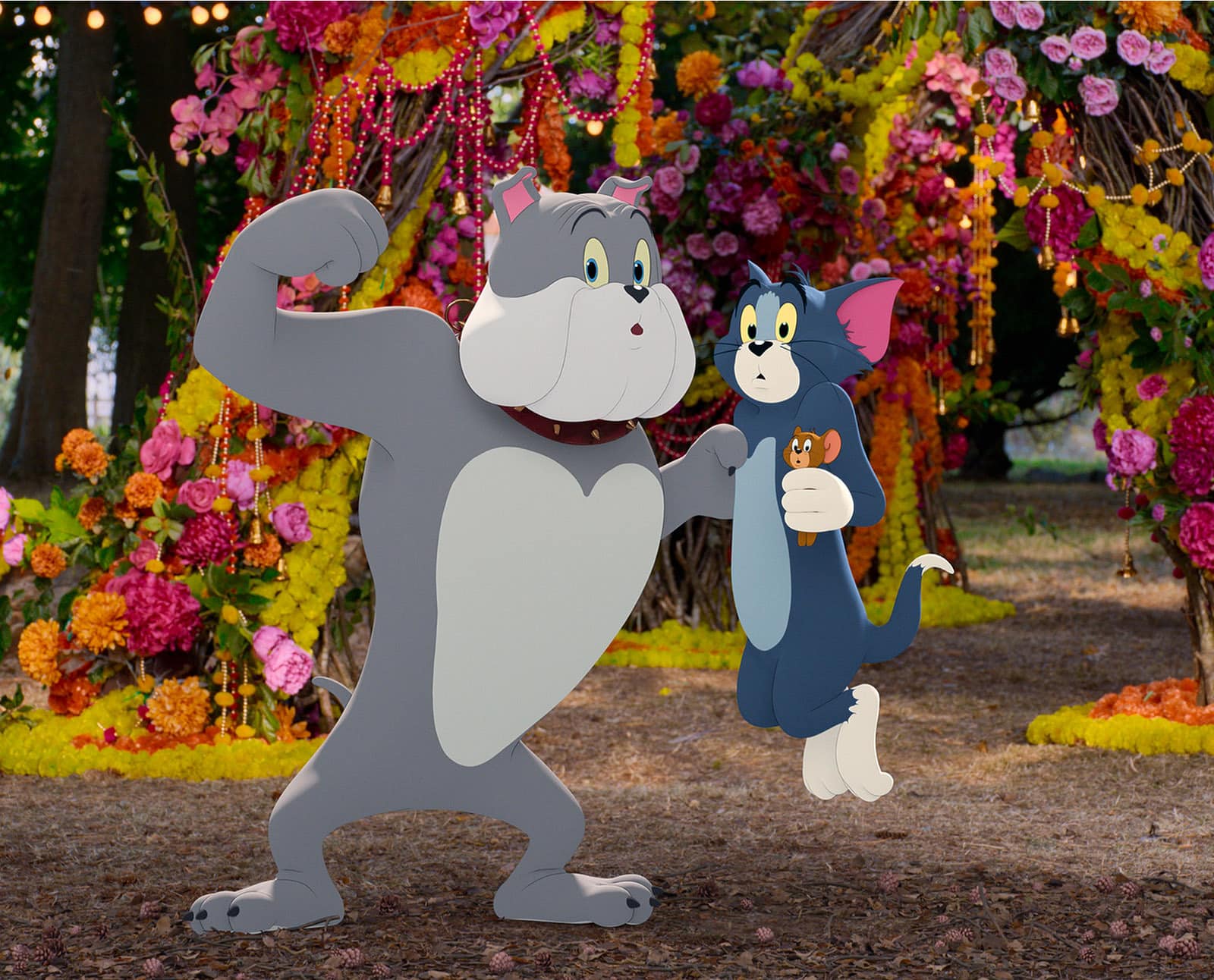 Despite the extensive set builds, environments still had to be extended with CGI and blue screen. The basic exterior frontage of the hotel set came up around 15 feet and then was topped up with blue screen. "When we come out of the backlot hotel set and look right there is a massive blue screen where ultimately Central Park would go and to the left another blue screen to allow for street CGI extension later. You're suppose to be on a street with tall buildings on both sides, but the set pieces only go up 2 rather than 17 storeys. Most of the street should be in shade. We put some cranes with diffusion screens over the street so we could make shadows where needed. When I saw the film, I was most impressed by how good the main street looked; it was a complete revamp of the Fantastic Beasts street."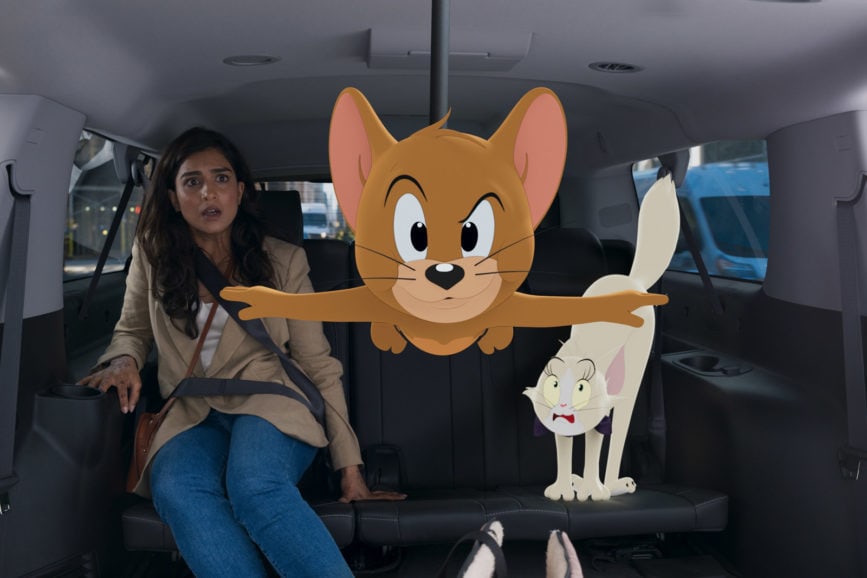 The camera was meant to move most of the time, and I'd say 80 percent was shot using a Stabileye. We could set it on a dolly, hand hold it or stick it at the end of a crane, giving so much freedom as to the way the camera moves.

Alan Stewart BSC
A large team of animators produced storyboards, animatics and previs. "By the time shooting started, we knew how it would be shot," says Stewart. "It wasn't regimented to the point that the frame had to be an exact replication of the previs and there was always scope for freestyle on the day. The camera was meant to move most of the time, and I'd say 80 percent was shot using a Stabileye – the stabilisation system used on 1917. A friend of mine, David Freeth, used his many years of experience working with Libra mounts to develop the Stabileye – a very compact, reliable, and quick to use system. We could set it on a dolly, hand hold it or stick it at the end of a crane, giving so much freedom as to the way the camera moves. Stabileye could be controlled remotely so the grip only had to push the dolly. You could then track over carpets and relatively smooth floor surfaces."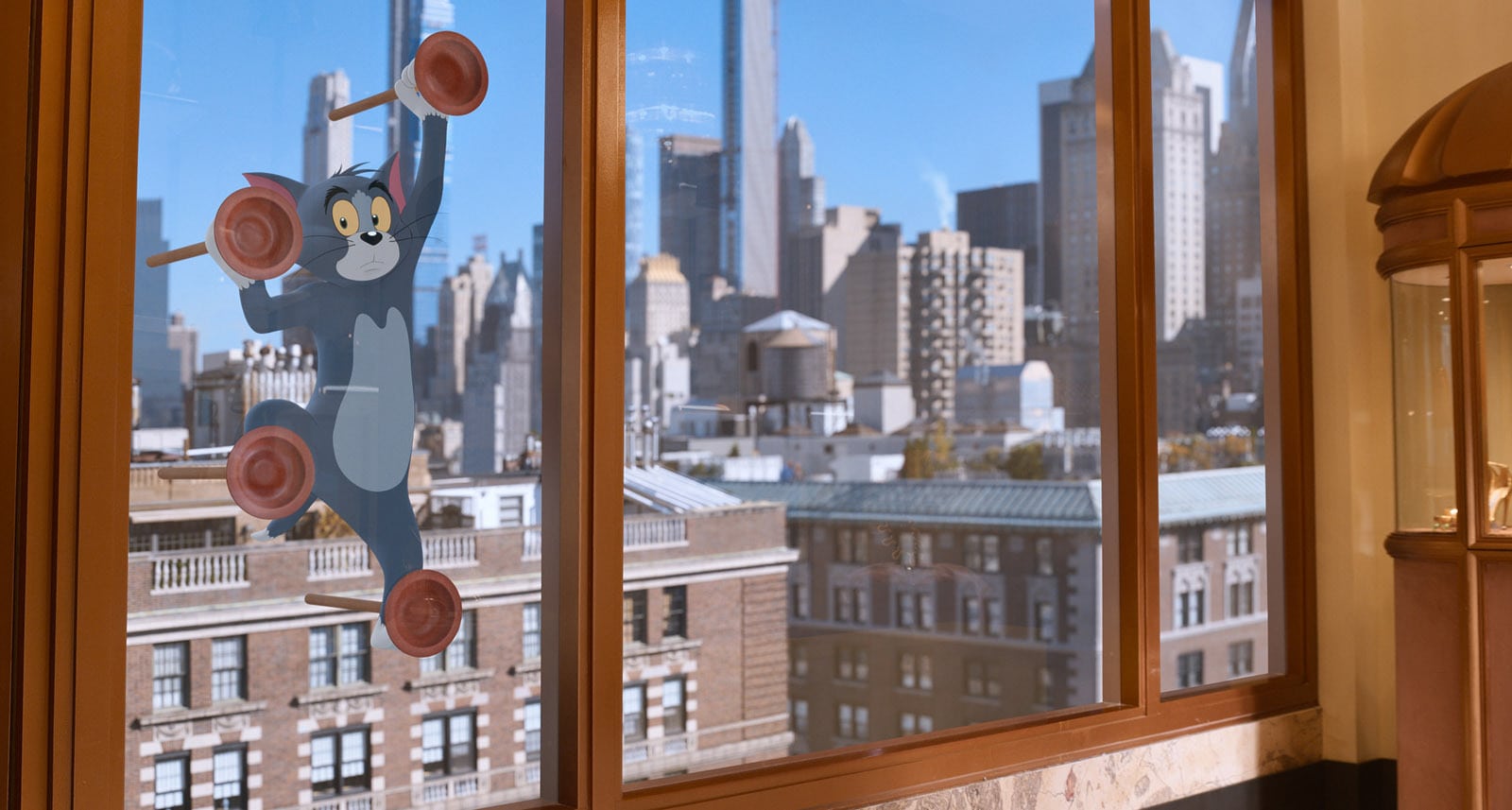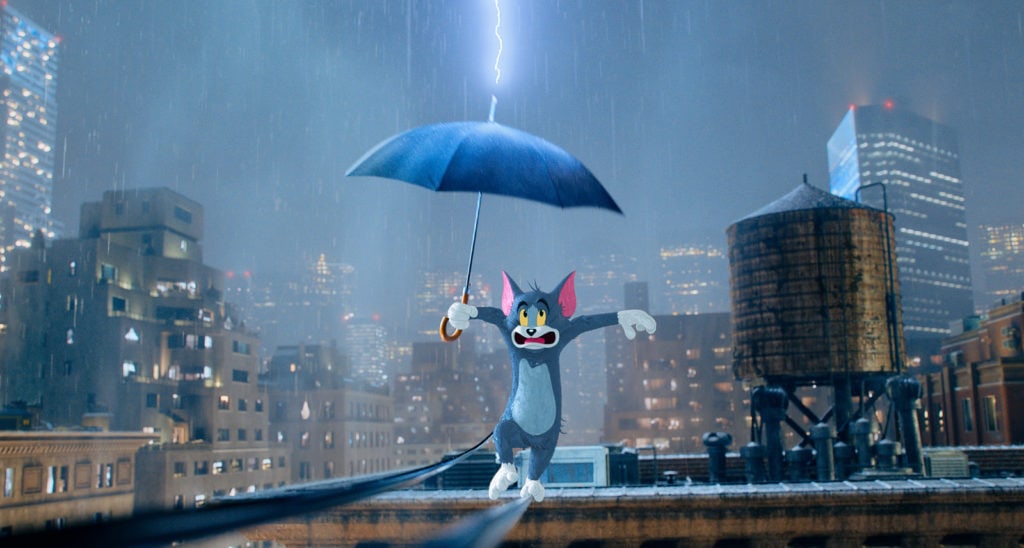 Scenes were mostly shot with two cameras, with a third one brought in when needed. "One of our Sony Venice cameras was kept in the Rialto mode so the camera body and lens block were separated by a two-metre cable," says Stewart, who captured the 6K footage using S-Log 3. "This made using Stabileye so much easier." The Sony Venice, supplied by Panavision, was paired with Panavision Primo Artiste lenses, including 27mm, 35mm, 40mm, 50mm, 65mm, 80mm,100mm, 125mm, 150mm, 200mm and 250mm. "The 65mm was what we settled on most of the time." Big street exteriors were shot with HMIs while night scenes combined HMIs with tungsten lights and, inevitably, LED. "So much LED was embedded in the hotel foyer set. It's incredibly flexible and simple, the gaffer, desk operator and I can wander around with an iPad [and fine tune and adjust the lighting]."
Although shooting with wider lenses to allow frame extraction cropping within the wider frame was considered, Stewart's problem with that approach is that "you end up moving a two-dimensional image about and lose all of the parallax when you're physically moving the camera". "When you shoot a film, you need a coherent language and style."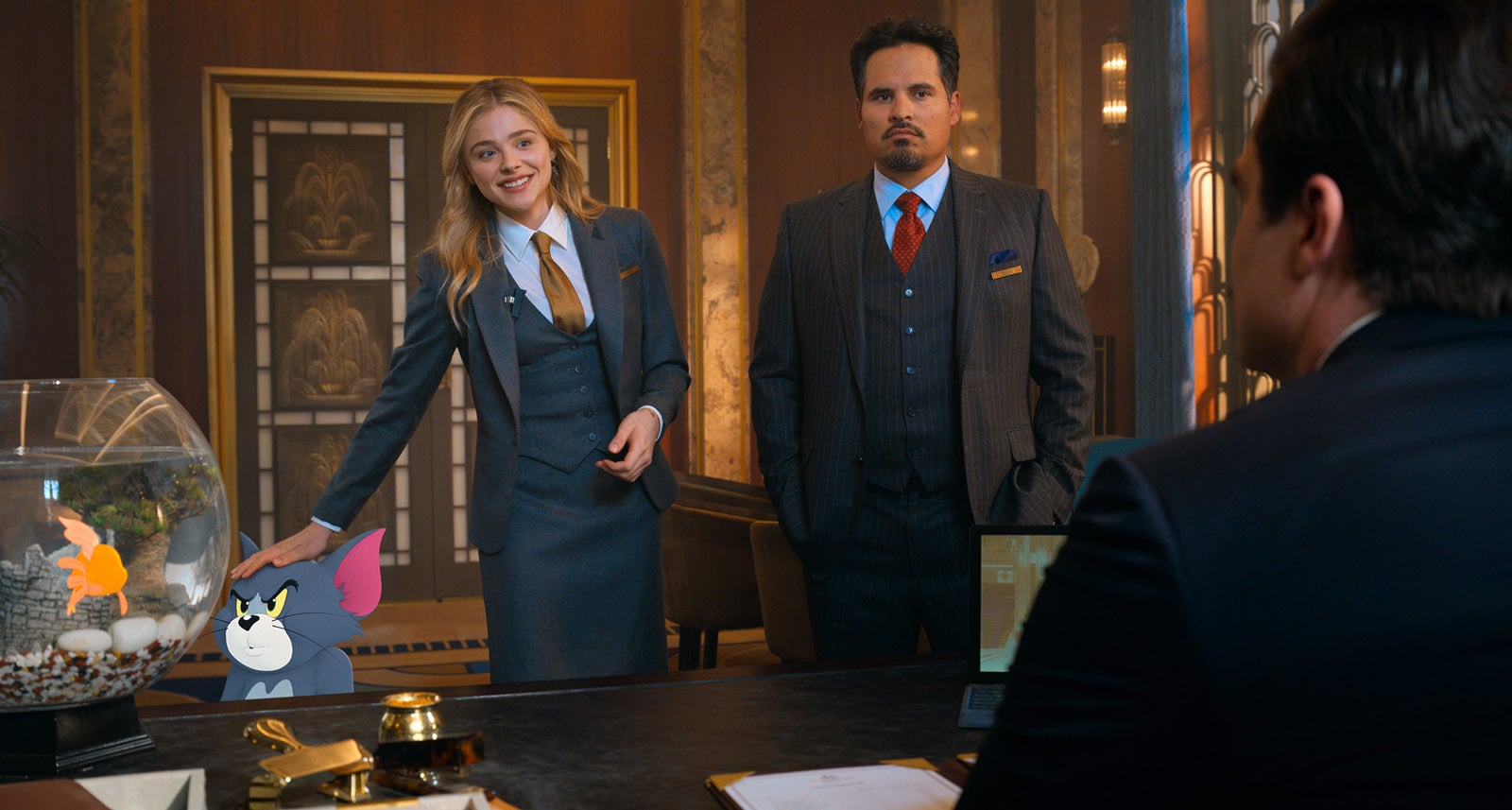 The characters' size dictated the aspect ratio. "This is essentially a kids' film so let's give the little mouse and big cat the most chance of being accommodated in a nice frame. 1.85:1, in this instance, does that. Whenever possible we tried to have Jerry moving on and over stuff, so he was not always on the floor. If we had shot spherical with an aspect ratio of 2.40:1, it would make the frame very wide to accommodate a full size shot of Chloë, Tom and Jerry on the floor."
As well as being completed remotely due to the pandemic, the DI was complex in that mattes were made of all the animated characters, so the team had freedom to manipulate the real-world images separately. The colour was done by Stewart's frequent collaborator Peter Doyle [Dark Shadows] at Warner Bros De Lane Lea. Stewart's crew included his key grip since 2015 Guy Bennett; A camera operator Chris Plevin; 1st AC A camera Dermot Hickey; DIT Gastone Ferrante; gaffer Mark 'Rocky' Evans; and desk op Eliot Coulter. "The team are great at what they do. We have known and worked together for years; it feels like a family. If everyone has the right work ethic, it can become a really creative and an enjoyable process."