A subtle shift in focus

Across The Pond / Mark London Williams
A subtle shift in focus

Across The Pond / Mark London Williams
The first new column of spring finds us, once again, "between frames," as it were. In the annual calendar's relentless march - NAB! Cine Gear! Emmy! Oscar! - there is a brief exhalation when award season wraps up, and we can contemplate other movies and other work. Before, of course, we're off to that same NAB immediately after filing this.
And of course Cine Gear, the Emmys, and early Oscar handicapping will start to unfold when we get back. But, while it lasts, we enjoy the spring lull, and smell the flowers. And only hope there are still enough bees around to pollinate them.
If that seems glum, we have been mulling "unfortunate events" - both the real world kind, and the literary sort made famous by nom-de-pluming author Lemony Snicket.
Which leads us to our conversation with cinematographer Todd Elyzen, who is now sharing DP duties on Netflix's highly regarded, and recently concluded, adaptation of A Series of Unfortunate Events.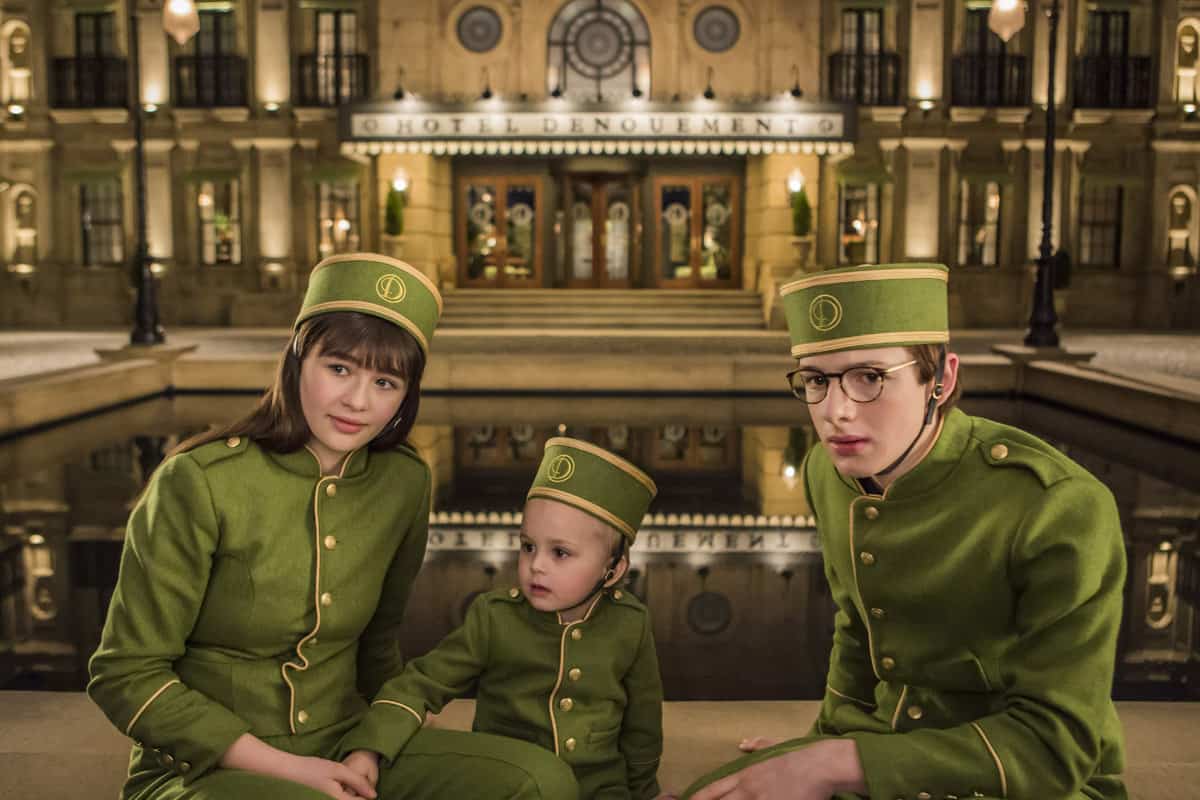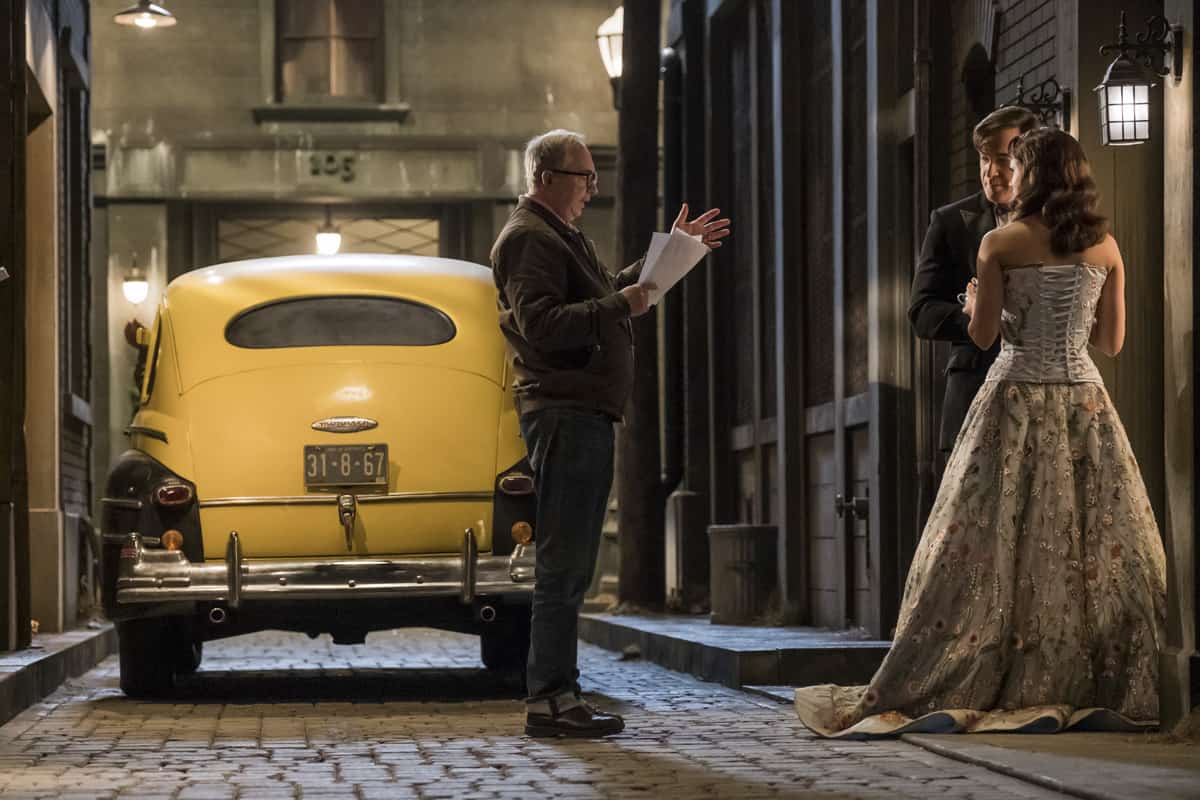 Originally, Elyzen was overseeing second unit photography for DP Bernard Couture, but then, as he describes it "I would take over for Bernard - while he prepared the next block." And by "block" he means "book" - i.e., each two episodes equals, more or less, one full book in author Daniel Handler's original set.
They would also hire "an additional cameraman to shoot the second units."
But that wouldn't be the only additional cameraperson on set: Producer/director Barry Sonnenfeld, began his own particular series of most fortunate events as a DP, famously shooting films like Misery, Miller's Crossing, Big, and others.
"Barry is a wonderful collaborator," Elyzen says. "The look of the show, both lighting and framing-wise is very a much a Sonnenfeld look. In my relationship (with him), my main point of contact was Bernard, in emulating the style he'd worked out with Barry in the first season."
A style, he continues, with lighting that "was to have 'shape, but not shadows.' We wanted to see the beautiful (expressions) on these children we were filming." And also the less beautiful, but equally critical, expressions on the face of Neil Patrick Harris - another of the show's producers - who plays Count Olaf, the nemesis of the Baudelaire siblings going through all those "events," while he relentlessly stalks the estate left to them by their thought-to-be-dead parents.
"Further, we were working with Bo Welch, the production designer." He calls the collaboration on the show "incomparable." And for that incomparable experience, he finds that one of the blocks he shot may soon be submitted for Emmy consideration.
Wait - did we say we were truly between award seasons!?
Another interesting constant in L.A. are the open houses held by camera, lens (and often software) makers, for new spaces where creative folk, like DPs and editors, can come play with equipment, or various combos of it - even from other manufacturers than the one whose "sandbox" it is.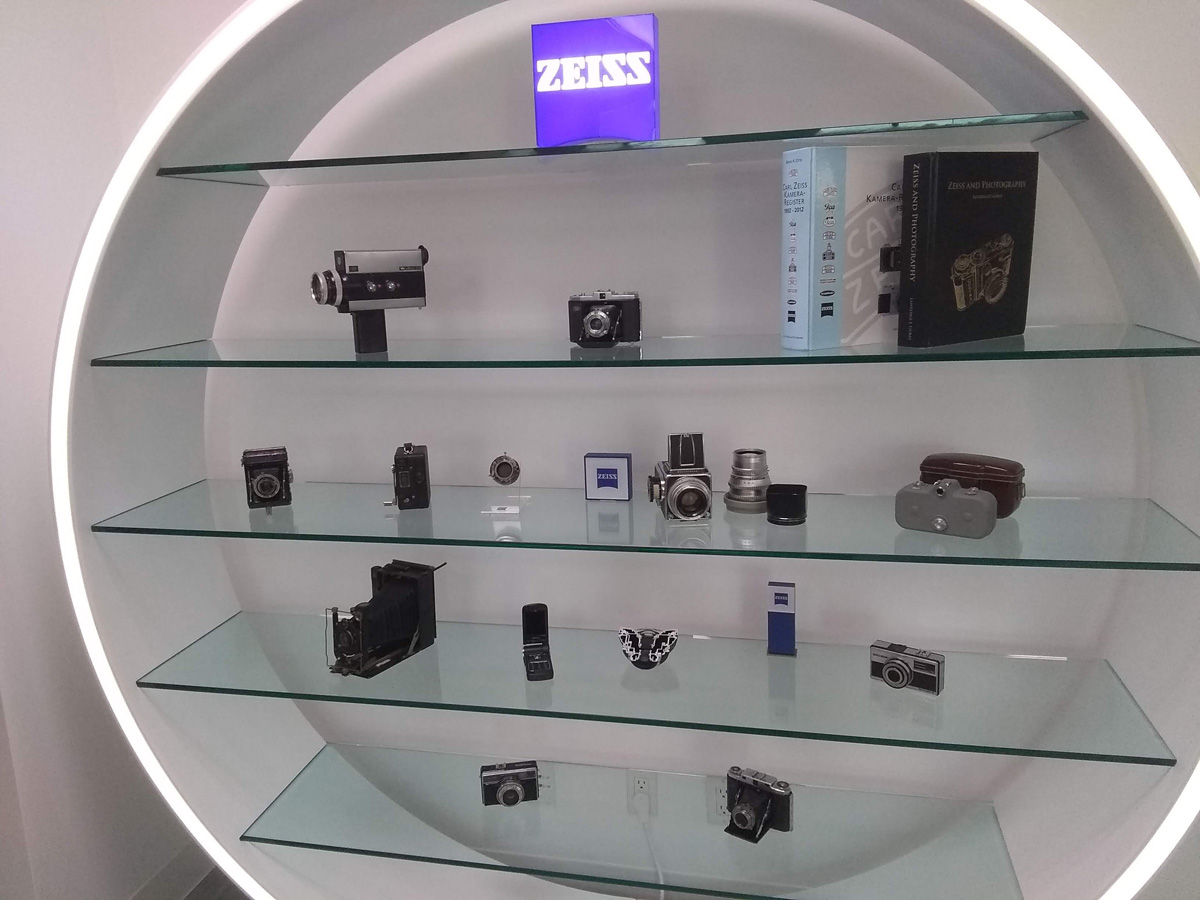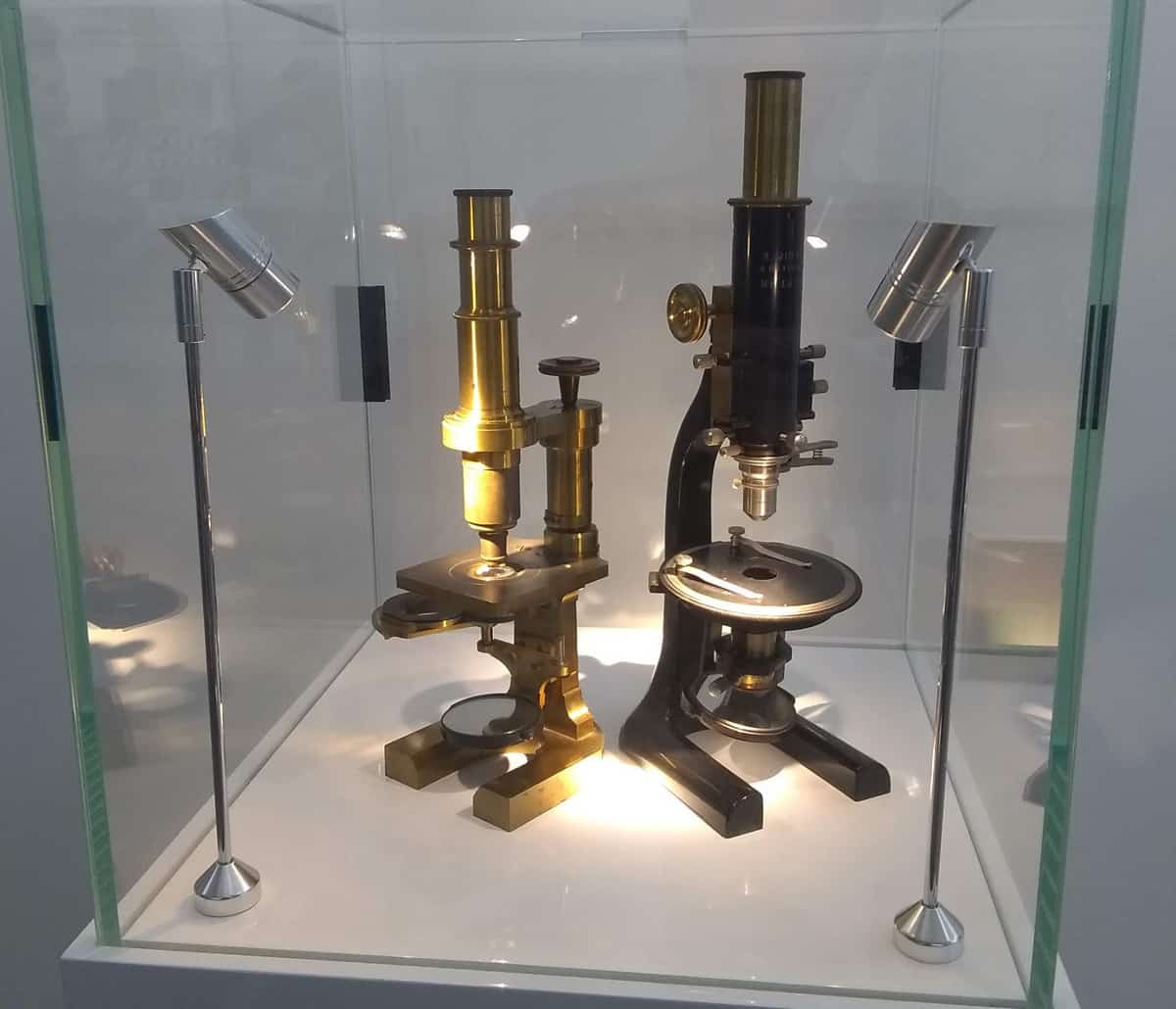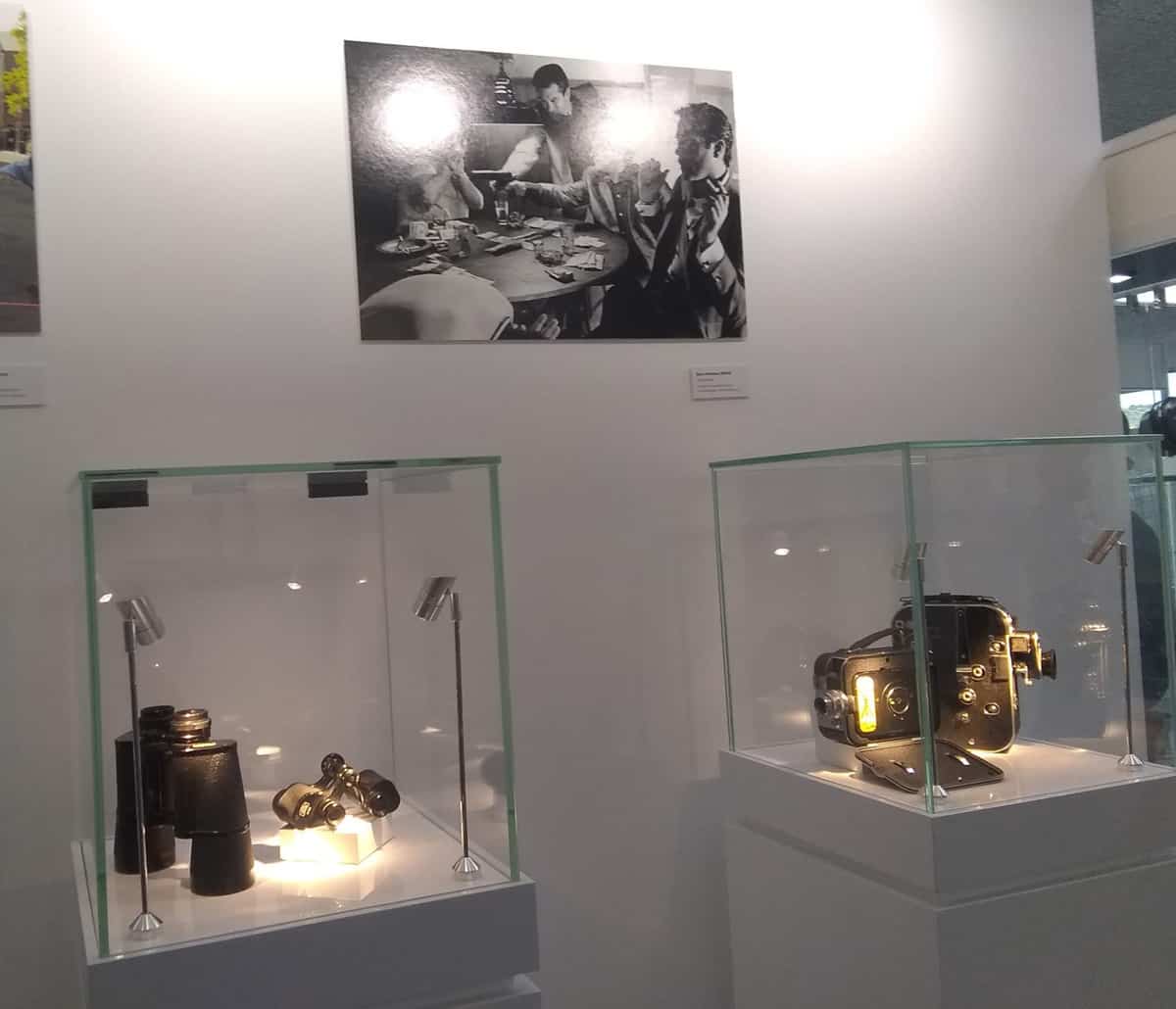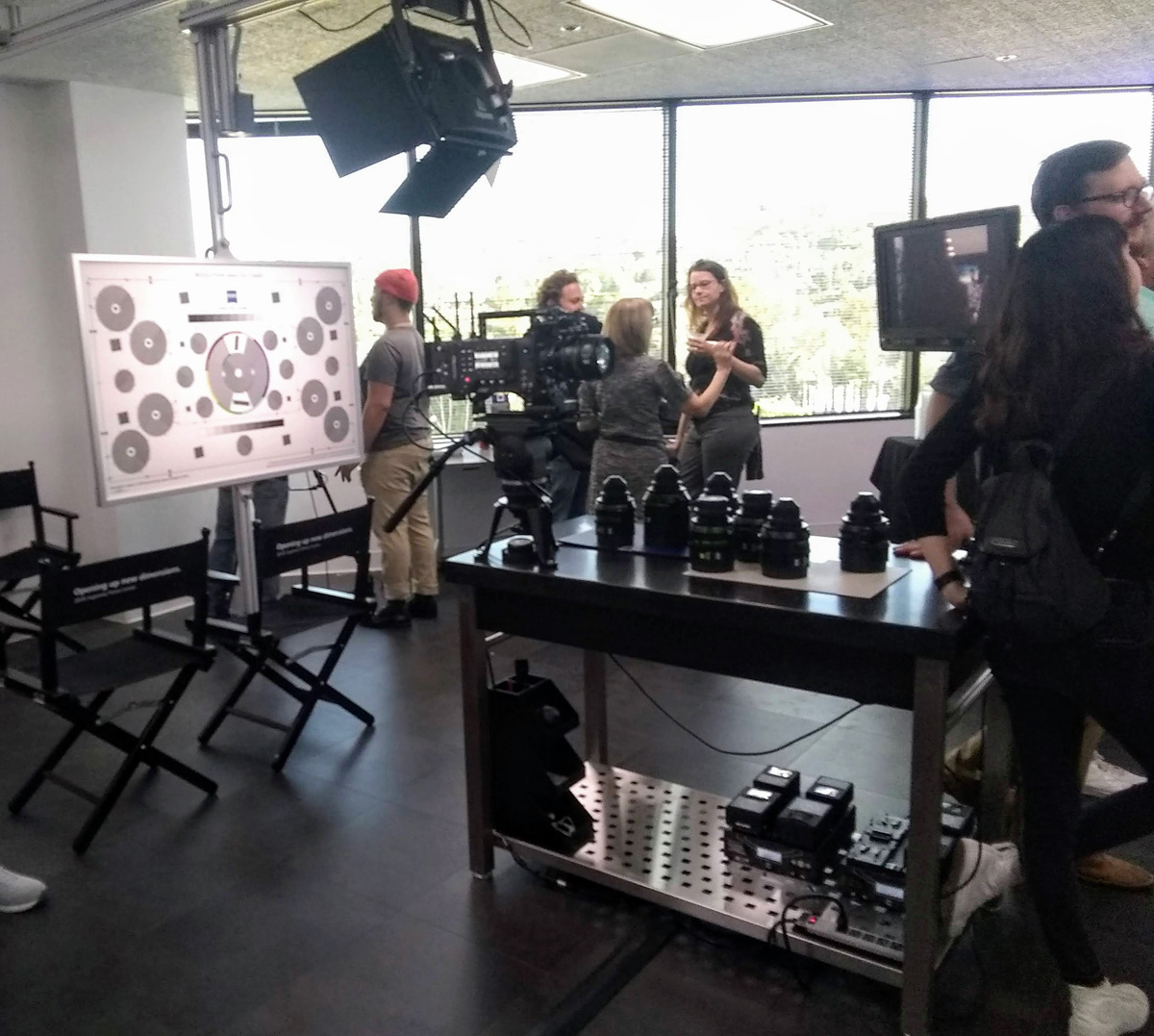 Such was the case with Zeiss, the international lens-makers who recently moved their L.A. locale downstairs in the same Sherman Oaks building where they occupied regular offices. Working with an amenable landlord, they expanded into a larger space that now includes a screening room, a lens testing area replete with focus chart, and an array of "boxes" - ARRI ALEXA SXT, RED Monstro, and EVA-1's, for starters - on which to test out their glass.
And you won't be surrounded by just the latest glass, either. There's a veritable history of Zeiss lenscraft on display, going back to microscopes and binoculars, and as their cinema sales manager Snehal Patel tells us, a permanent home for the works of the SMPSP - the Society of Motion Picture Still Photographers (who have a little interest in "glass" themselves).
The expanded facilities are right across the same intersection from the fabled (and subsequently remodeled) Sherman Oaks Galleria, and literally a single crosswalk from the restaurant which catered their open house, Public School 818.
A most amiable corner, especially if you time your arrival there between rush hours.
The confluence of still photography and movies is also the stuff of Mapplethorpe, a "biopic," as they say, of the infamously transgressive photographer, here essayed by former Time Lord Matt Smith, clearly breaking further away from previous casting conceptions about him.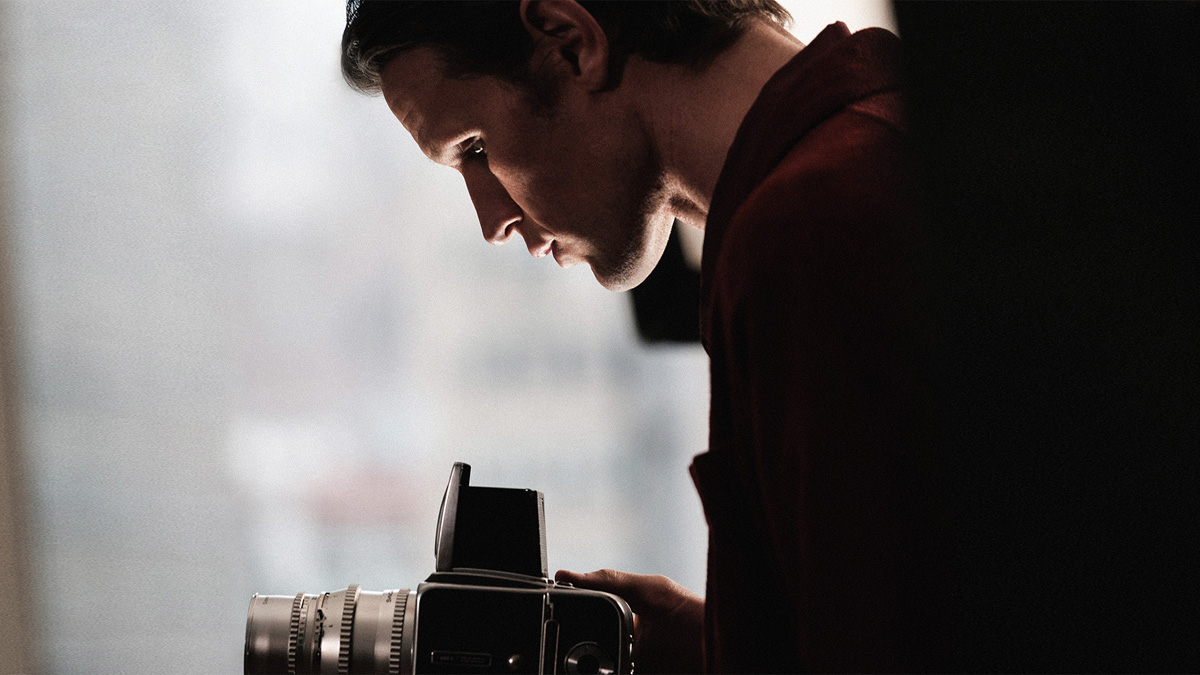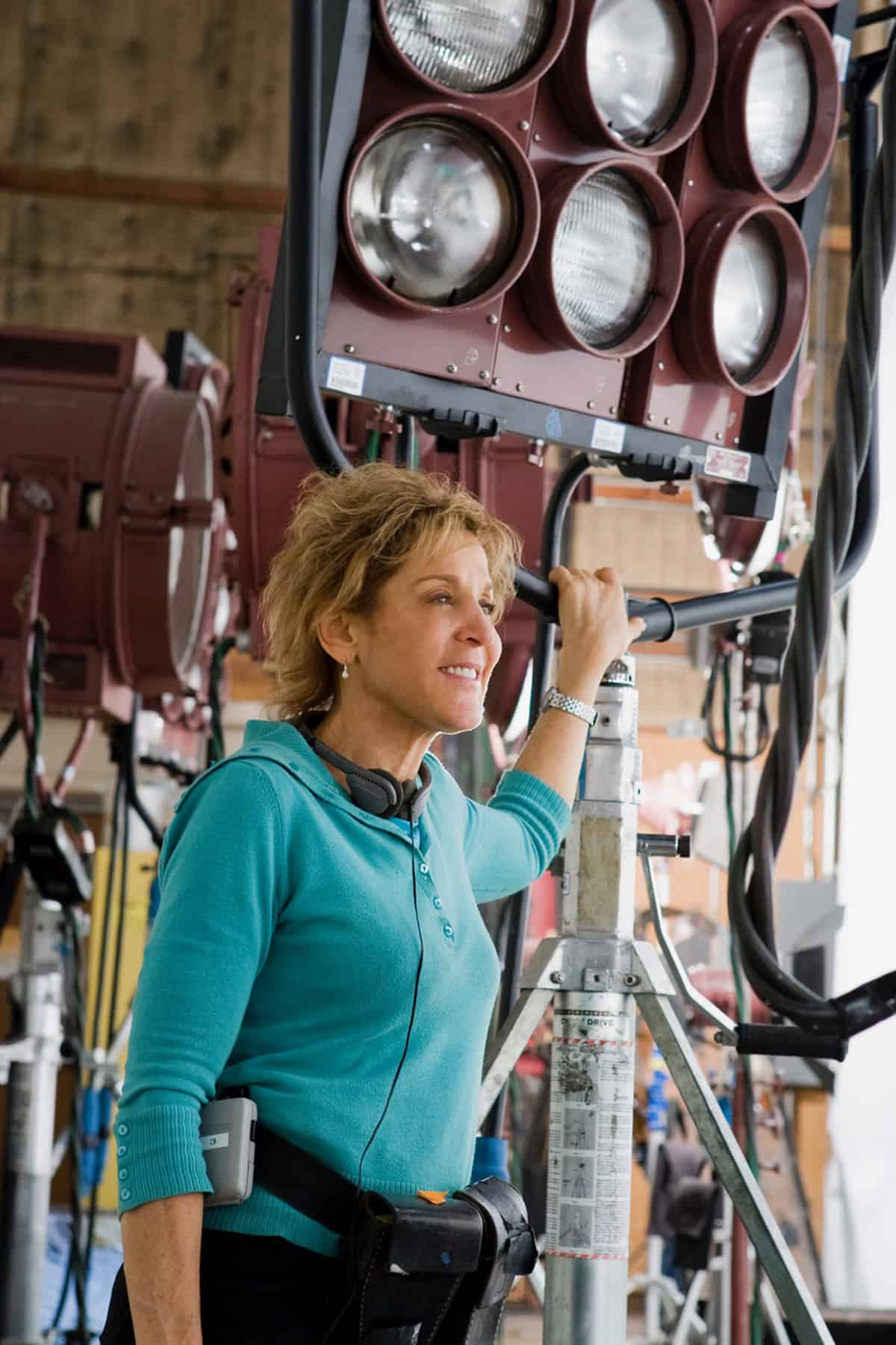 The film was shot by Nancy Schreiber ASC, who is also known for docs like The Celluloid Closet, and shows like Better Things and The Comeback.
"It was good to shoot in Super 16mm again," she told us from Atlanta, where she's working on another series. The format was something she "pushed" to use - with director Ondi Timoner's support. "It made sense," she continued. "At the time," - e.g. in those same '80s when she also lived in downtown NY - "there was no video." But "it was the perceived cost issue of shooting film," that initially met resistance from producers. "Fortunately, we had friends."
And also a little luck: "If Kodak had not opened their lab in New York (in Long Island City) we never would have won our pitch to shoot film. It would have had to be shipped to California, to FotoKem. The costs would've been prohibitive."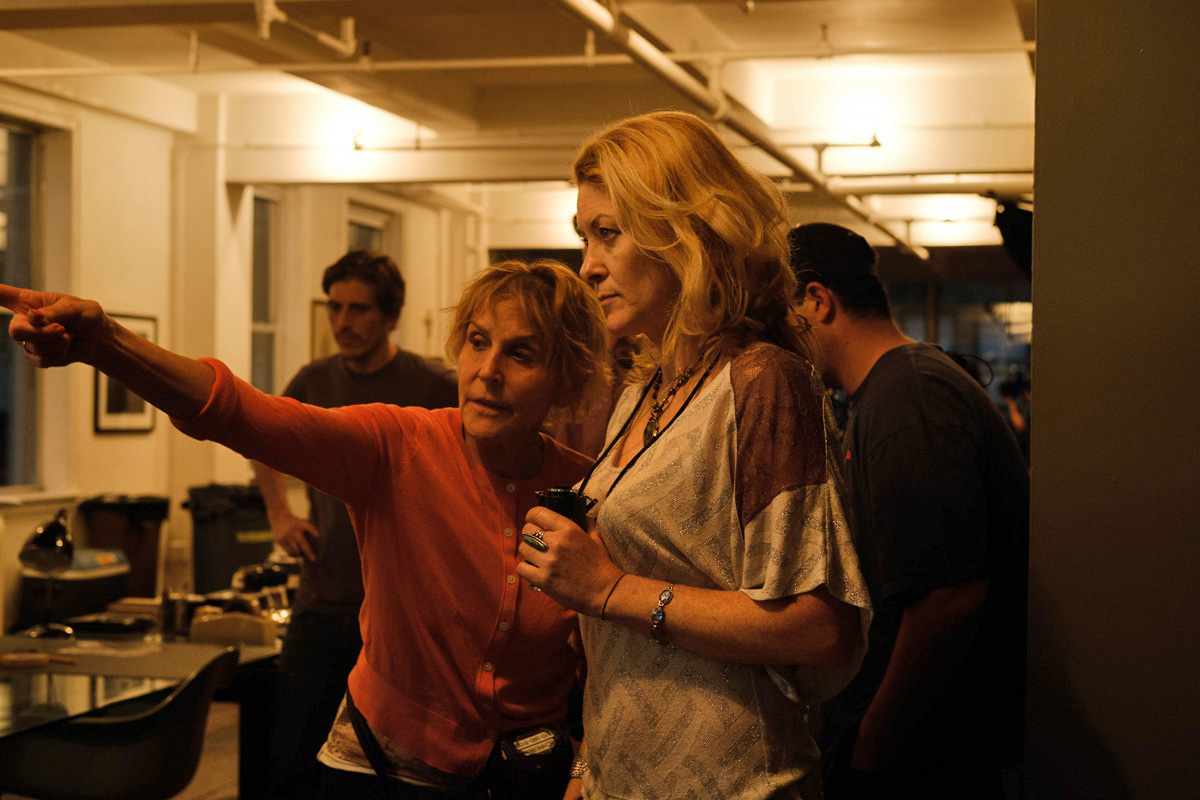 "[Kodak Film Lab NY] had not been opened for very long. We were sandwiched between Spielberg finishing The Post and Scorsese testing The Irishman. We were the little film in between."
- Nancy Schreiber ASC on the dailies of Mapplethorpe
That little film was able to get its dailies done every other day, between the bigger projects. And Schreiber continues, since "there was pretty much only one camera budgeted, I had to get a waiver from the union to operate, which was actually wonderful, because that's how I started. I did come up as a gaffer -like Europe, we were operating our own films. My eye behind the eyepiece."
Just like Robert Mapplethorpe's! In her case, the cameras in question were an ARRI 416, "which came out very late - just before the digital revolution kicked in," and an Aaton, from France. "Very ergonomic, very lightweight. It's a brilliant camera. It has the newer electronics… there aren't a lot of them around."
They used Zeiss 35mm super speed lenses, since, she allows, the 16mm ones "didn't look as sharp, overall… and the color rendition. It was just fabulous to be working the color(s) of celluloid. We wanted to be true to the period."
Even though Mapplethorpe was shooting his large format B&W prints, Schreiber says they never considered shooting the film in B&W to match. But the look changes: "As Robert got more and more successful, the color pallette really shifts. Once he's successful, everything is desaturated, on the cool side. He was not an easy person," she allows - and perhaps understates - of her subject.
But the film shoot was a different story: "The stars aligned."
Nor was Schreiber the only DP in our current roundup to draw inspiration from her time living in New York. The city "has a lot of what I call natural culture and character," according to Pietro Villani, the DP behind the indie film I'm Not Here, which was shot a couple years prior and is just now seeing release. Of NY, and perhaps specifically his native Brooklyn, he says "it's one of those cities that's not trying to be anything. I think the old world feel of New York gives a certain vibe. It's home for me even though I haven't lived there for many years, but I visit often."
Whether development and real estate pressures have allowed NY to retain that charm is a subject of debate, but the themes of I'm Not Here are about changes almost entirely unwelcome, as J.K. Simmons, in a wordless turn, plays a man who is celebrating his birthday alone, in a dark, barely lit house, looking back on his life, realizing his string has been played out - and deciding whether to make this his very last birthday or not.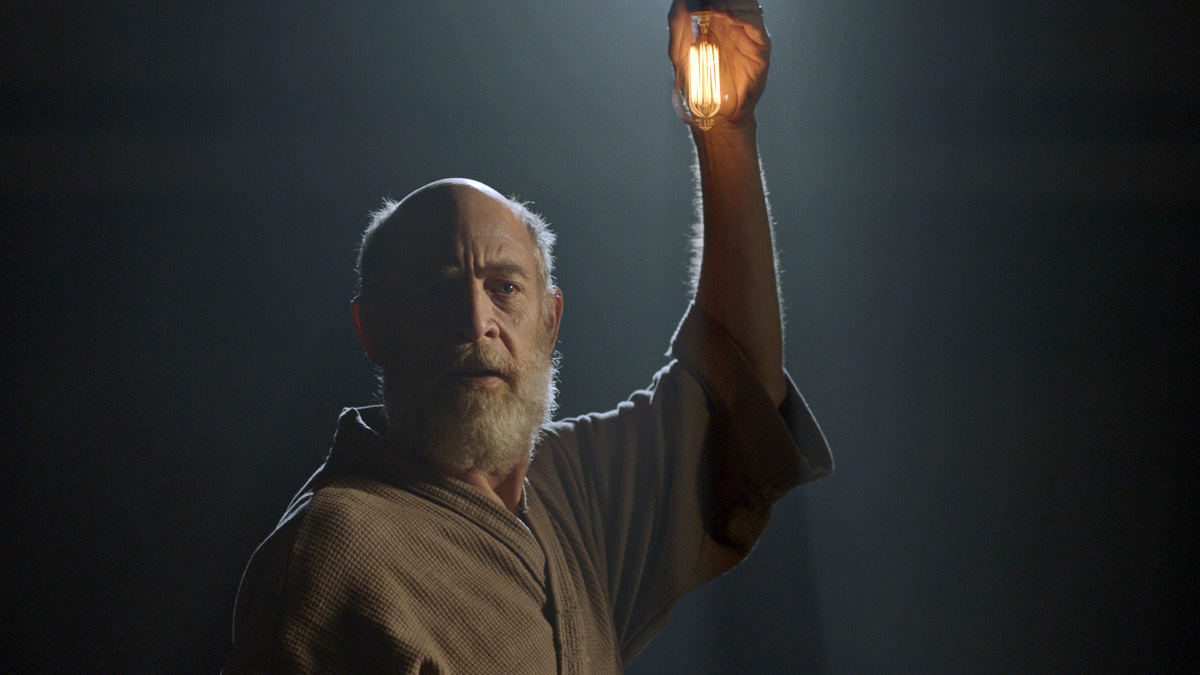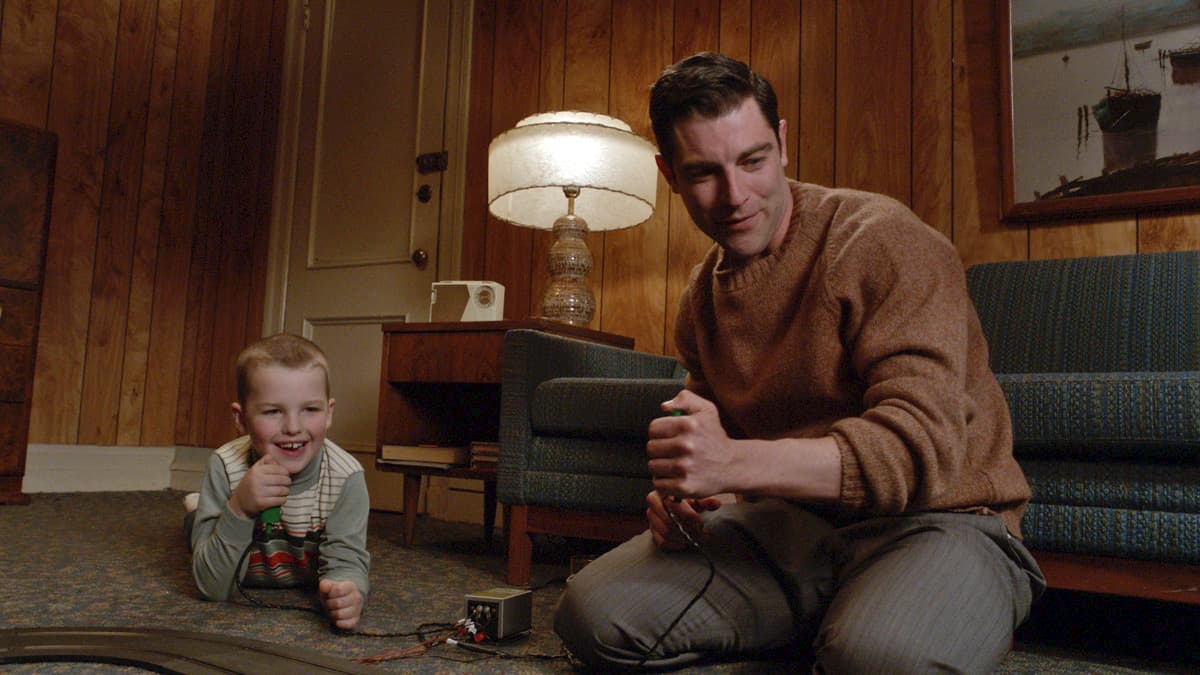 It's to the credit of Villani's lighting - and Danielle Aziz's art direction - that the film absolutely looks like it was shot in a real house, with practical lights.
"About 95% of the film was shot on a stage on a set," he reveals. "If there is a practical in the frame, there was a movie light doing the push. There is a scene where it may seem like the hanging light is lighting him, but it wasn't. All that did was give motivation."
That motivation was captured "on two cameras: an ARRI ALEXA XT and Mini, with Panavision Vintage Ultra Speeds and Primos. Present day stuff is much lower lit across the board. You have a lot of single source style lighting. The ambient light was achieved by SourceMaker blanket light above the set achieving a cool ambient tone with a neutral key push from traditional tungsten heads."
Back on Unfortunate Events, Elyzen wasn't able to use many practicals either, primarily because they were mastering in HDR for Netflix: "You weren't able to have practical lamps in the frame - they would be too bright. Every visible source had to be augmented."
The feeling he had, shared by Sonnefeld and Couture, was that "our show benefits from subtle" - provided by the softer tones they achieved with the sets, painted extensions for skies, etc., and the palette provided by Sony F-65's and Arri/Zeiss Master Primes. And if "Zeiss" isn't one of the threads running through this month's overview, perhaps "subtle" is, since, in the season between tentpoles, different kinds of work can come to the fore.
We'll be in anything but subtle terrain when we alight to Vegas shortly. We'll have that sojourn in our next edition.
In the meantime, you can always find us: AcrossthePondBC@gmail.com or @TricksterInk