Gothic Horrors

Simon Dennis / The Limehouse Golem

Gothic Horrors

Simon Dennis / The Limehouse Golem
BY: Michael Burns
Given the popularity of Victorian London for drama settings, bringing a new look to a period film is getting ever harder to pull off. Yet this is a challenge that held no fear for cinematographer Simon Dennis and director Juan Carlos Medina when planning to shoot The Limehouse Golem.
The film stars Olivia Cooke, Bill Nighy and Douglas Booth, and is an adaptation of Peter Ackroyd's 1994 murder mystery novel, Dan Leno And The Limehouse Golem. The screenplay, by Jane Goldman, was one of the appealing factors for Dennis, who describes it as a "wonderful, macabre, dense, twisted yet beautiful script".
Dennis, known for films such as The Sweeney (2012), Pusher (2012) and The Girl With All The Gifts (2016), and work on TV serials like Peaky Blinders (2014) and Black Sails (2017), was introduced to the director by producers Stephen Woolley and Caroline Levy. The DP and director hit it off right away.
"We seemed to have the same taste not just in film, but on how to practically approach a movie for what we hoped would be the best creative outcome," says Dennis. "Juan was very passionate about this particular project and that really resonated with me."
Another aspect of the project that excited Dennis was the opportunity to work with Alan Rickman, who was initially attached as the detective character, John Kildare. However Rickman had to pull out due to ill-health two weeks prior to photography.
"It was very sad to hear of his passing [post shoot], yet at the time we all just assumed he was temporally unwell. The production was about to shut down when Bill Nighy was able to graciously step in. He went on to give an amazing performance, and do the character justice."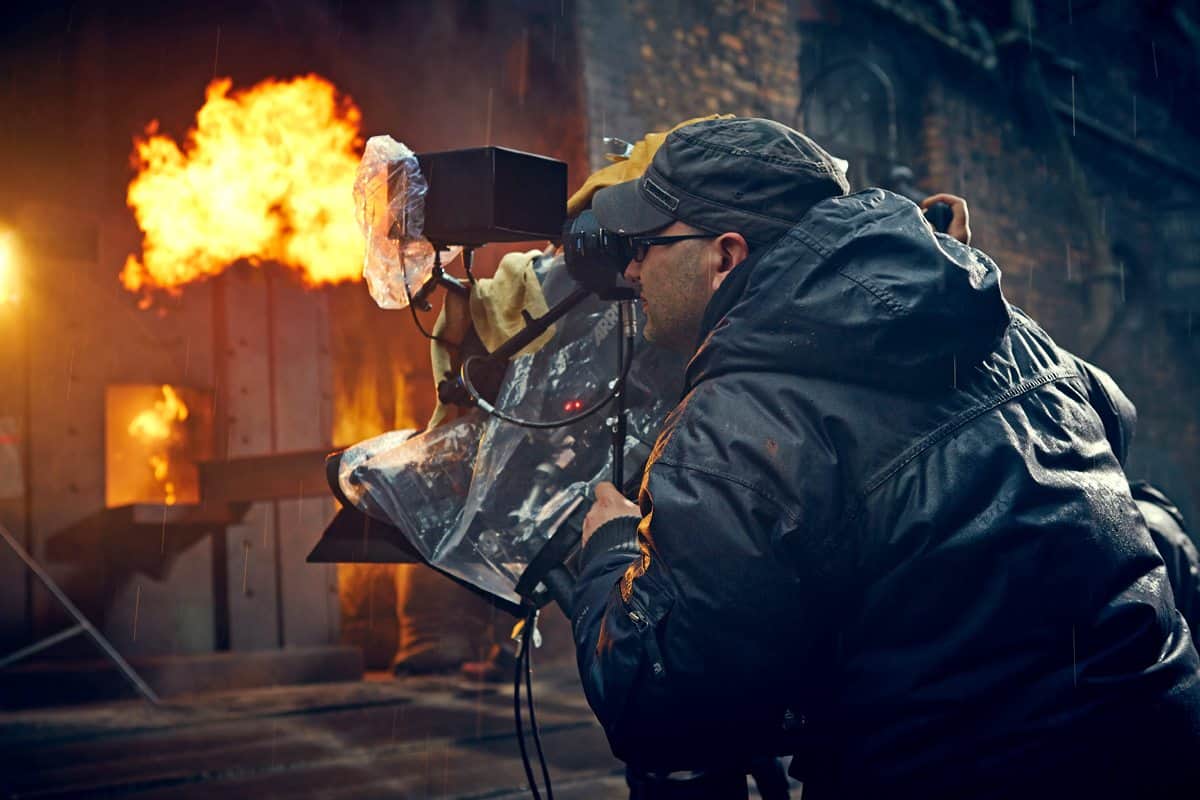 When planning for a film set in 1880, the first thing that Dennis and Medina aimed for was to break down the tropes and clichés of the period genre. "And in a way, respect that genre by not following them too much," Dennis recalls. He reveals that, in this departure from the norm, they took a lead from cinematographer Wally Pfister ASC and director Christopher Nolan's approach on The Prestige (2006).
"They were going for dirty, natural lighting, and keeping the camera 'grounded' by mostly going hand held," he explains. "It felt right for us to go the same path, although Juan and I felt that grounded for us was keeping the camera feeling mounted, heavy with developing wides, and very select and precise coverage. We ended-up shooting most of the movie with one camera for that very intention."
As creative research for the film, they looked at visuals of the 1800s and artists of the period. "We were especially inspired by the works of John Grimshaw, John Martin and Gustave Doré. We also looked at William Blake, although his work was obviously much earlier," explains Dennis. "They became essential in determining our dirty but colour-coded palette, the atmosphere and visual tone of the film."
Film references included the more macabre or colour enthused works of Ken Russell (The Devils, 1971, DP David Watkin BSC), Derek Jarman (Caravaggio, 1986, DP Gabriel Beristain BSC ASC) and Michael Powell/Emeric Pressburger (The Red Shoes, 1948, DP Jack Cardiff BSC).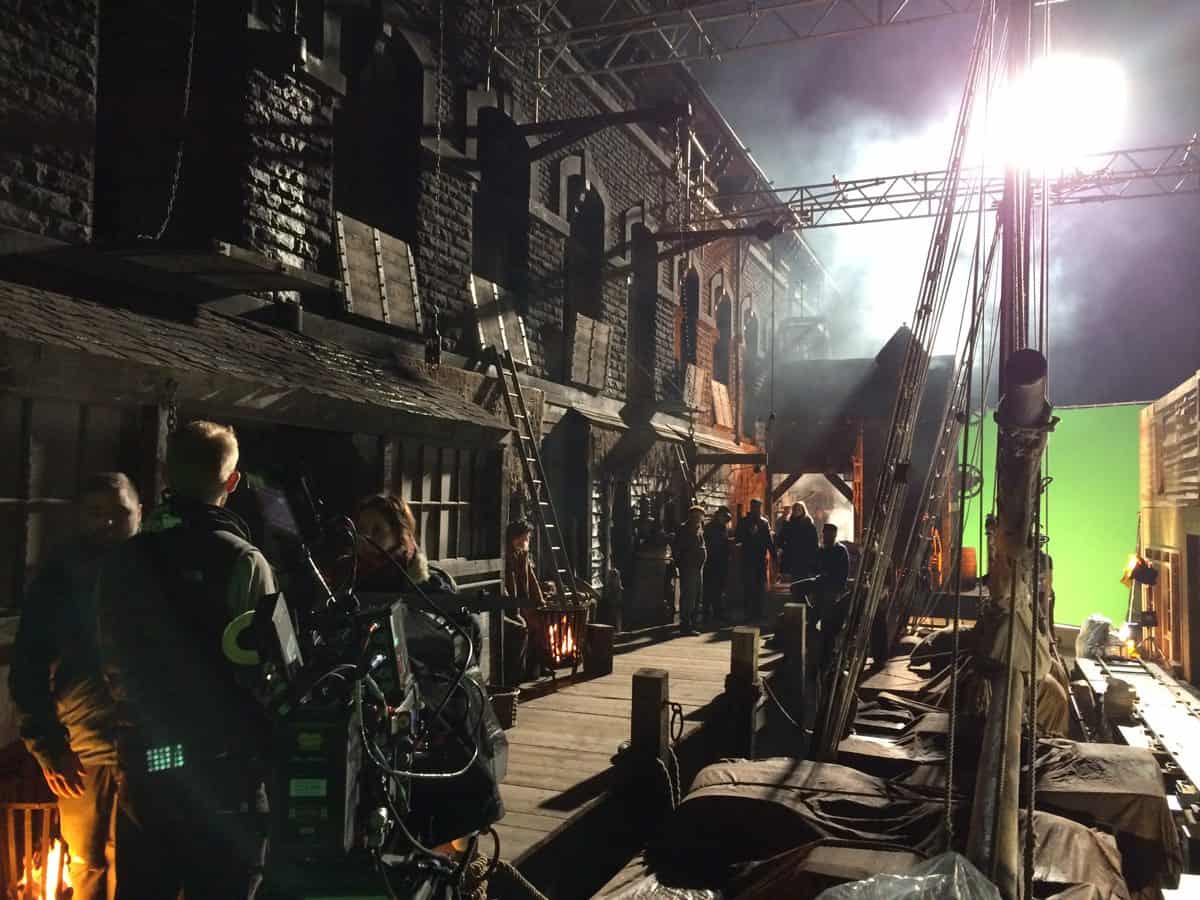 Pre-production took six weeks. "Most of the prep schedule involved being true to the period and homing-in on those key colour palette references, as well as a lot of meetings between Juan, myself, and the incredible production designer Grant Montgomery [who Dennis had worked with on Peaky Blinders]."
One Stop Films in London (who Dennis had used on The Girl With All The Gifts) supplied the camera kit – and was also responsible for a key aspect of the film. This occurred when, after a session of testing modern Anamorphic lenses, Jon Iles at One Stop offered Dennis a rare set made by Todd-AO.
"These were old school Anamorphics in the truest sense, used on movies like Dune and Mad Max," recalls Dennis. "There were only four in the box – 35, 55, 75 and 100mm – all collecting dust and the glass was weathered at the edges in places."
Testing them, mainly out of curiosity, Dennis saw right away the set had a very unique look.
"Even without filtration they had a natural, gauzy feel with haloing flares and beautiful fall-off. Age-wise they felt tonally closer to the '60s and '70s, which was no bad thing. Also, the 55mm had a 12-inch minimum focus, which I'd never seen before. On returning to the production office, Juan watched the tests and when it came to the Todd's he immediately stopped me and said, 'This is the movie, this is the look I had always imagined!' During the shoot, Juan joked by calling the Todd's the 'jewels' of the shoot which, on hindsight, was a pretty good description of them. So thank you to One Stop for helping us film our distinct period look!"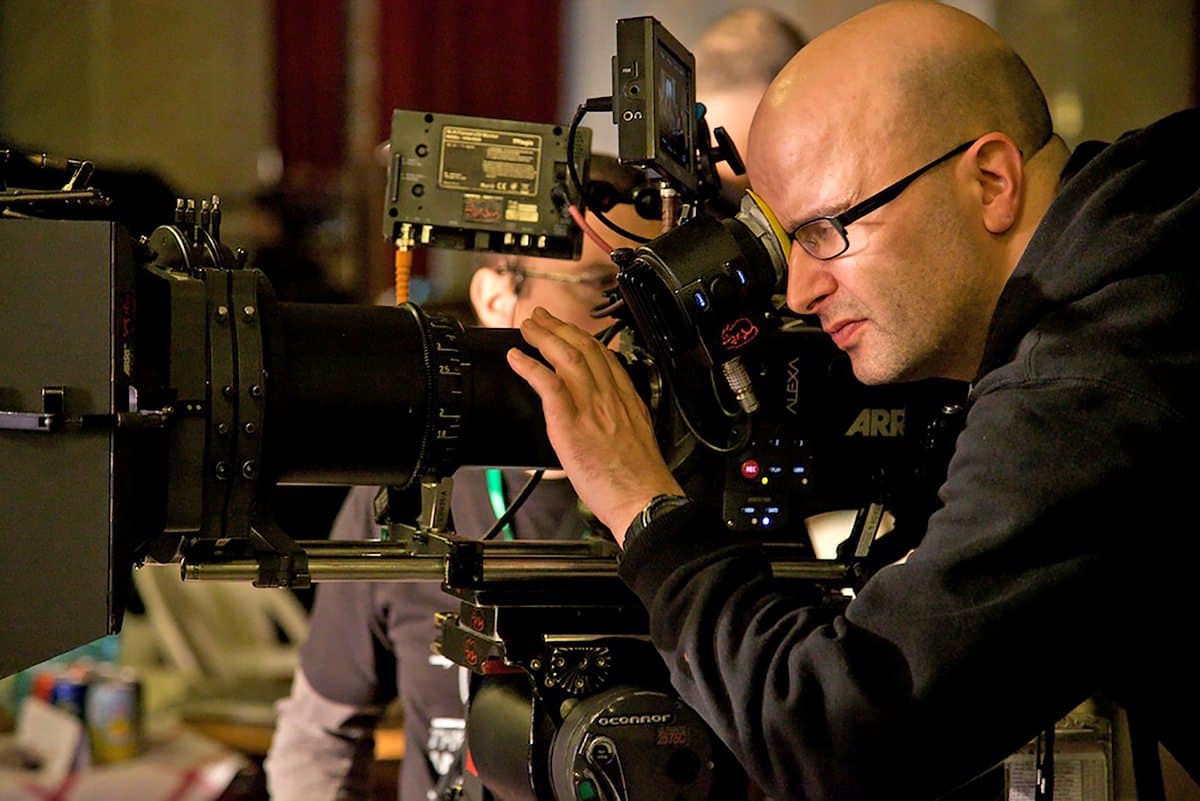 "I  wanted to use broad soft sources with tinges of greens and ambers, and where possible, a little haze created a dirty, part-desaturated feel. Part of this 'dirt' was due to underexposing the camera."
- Simon Dennis
With production based in Leeds, various parts of Northern England stood in for Victorian London.
"I've always embraced the UK as a location," says Dennis. "The only catch is when you're shooting on practical location, it's a deadline factor when it comes to night shoots – and we had a few."
Such tight deadlines rely on a tight crew, and Dennis gives particular praise to his "amazing operator, Danny Bishop, and wonderful hard-working gaffer, Paul Murphy. They both were invested heavily in bringing a striking take on the Victorian horror genre."
The film used a fusion of practical locations such as Manchester's Town Hall and Library complex, as well as location sets.
"Grant Montgomery, who is never one to hold back, designed incredible sets, including renovating a huge old mill into a fully-functioning, gold-encrusted music hall and a vast coal-tinted Victorian street and alleys," reveals Dennis.
The film was shot with ARRI Alexa in Anamorphic 2.35:1, on dolly and Steadicam, except for one scene involving hand held work. It's plain that both director and DP had very focused ideas on the approach to the film, yet they encouraged experimentation between themselves.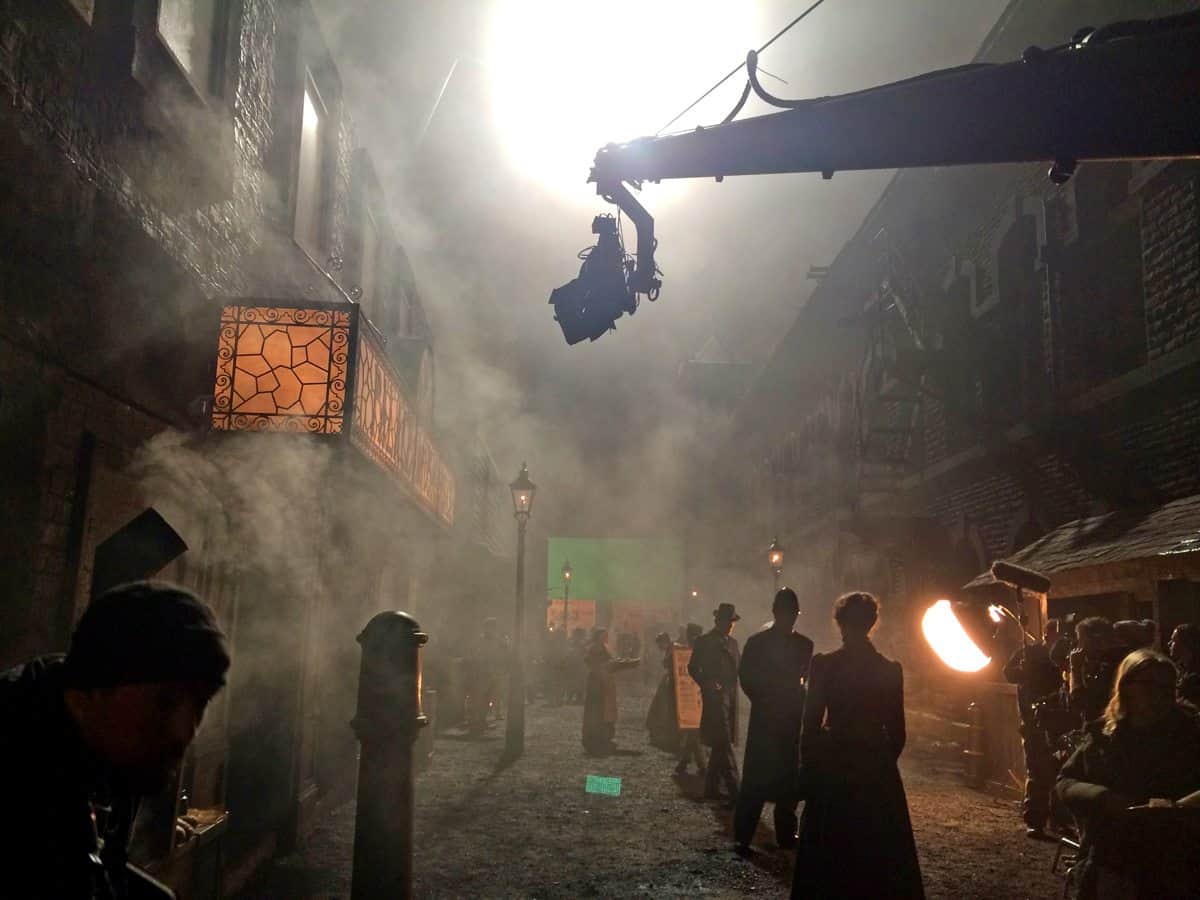 "Juan for instance wanted a 'tilt and shift' feel to a few key flashback scenes," explains Dennis. "This meant swapping to a spherical format, and as they are fiddly, it slows the filming process down, which concerned me. As the Todd-AO 55mm was an incredibly fast lens for Anamorphic (a T1.4 lens), I tested shooting wide-open to get part way to the look he required, and then later shading down areas, which he loved. For the rest of the movie though, I kept the T stops to around 5.6 / 4."
"I planned on underexposing a lot – I knew the Alexa could handle that," explains Dennis who adds that the lighting approach on the film was largely inspired by John Grimshaw and, "a little Caravaggio/Rembrandt – natural, but gothic."
"I wanted to use broad soft sources with tinges of greens and ambers, and where possible, a little haze created a dirty, part-desaturated feel," he adds. "Part of this 'dirt' I should say was due to underexposing the camera."
DIT Will Clements created LUTs for the under exposure – which did not affect the colour space - in quarter, half and full-stop increments, depending on the scene. "Most day exteriors, for example, were under-exposed by a good two stops!" recalls Dennis.
That look was carried all the way through to the grading process, with Dennis working closely with colourist Jamie Welsh at LipSync – the facility that did all the post, including VFX.
"They always welcomed notes and feedback on their work, which was excellent," recalls Dennis. "We had a great time and Jamie was amazing. He always worked with a smile and willingness to stay on-target of the key look we'd mostly created and baked-in on set, and yet still offer up worthy ideas."