Peak Practice 
Salvatore Totino ASC AIC / Everest
Peak Practice 
Salvatore Totino ASC AIC / Everest
A fatal blizzard that claimed the lives of eight mountain climbers attempting to reach the peak of Everest in May 1996 raised questions about the commercialisation of the world's highest mountain and captured the imagination of Tim Bevan of Working Title Films, who was determined to bring the true story to the big screen.
The $65 million production, distributed by Universal Pictures and produced by Working Title Films, Walden Media, and Cross Creek Pictures, travelled to Everest, the Italian Alps, Cinecittà Studios in Rome and Pinewood Studios. The epic adventure features the acting talents of Jason Clarke, Josh Brolin, John Hawkes, Robin Wright, Michael Kelly, Sam Worthington, Keira Knightley, Emily Watson and Jake Gyllenhaal. It was directed by Baltasar Kormákur (The Deep) and lensed by cinematographer Salvatore Totino (Frost/Nixon) ASC AIC, who conducted extensive on-location photography, spanning from January 2014 to April 2014.
"Photographically and lens-wise I try to help tell the story visually," remarks Totino (Frost/Nixon) who used two or three cameras depending on the scene. "There's not one specific idea or technology that I use. There were a lot of hard elements that these climbers went through. It was how do we help portray that? How do we make the audience feel that, 'I'm freezing right now!' or 'I'm dying.' A lot of that is lensing and camera angles."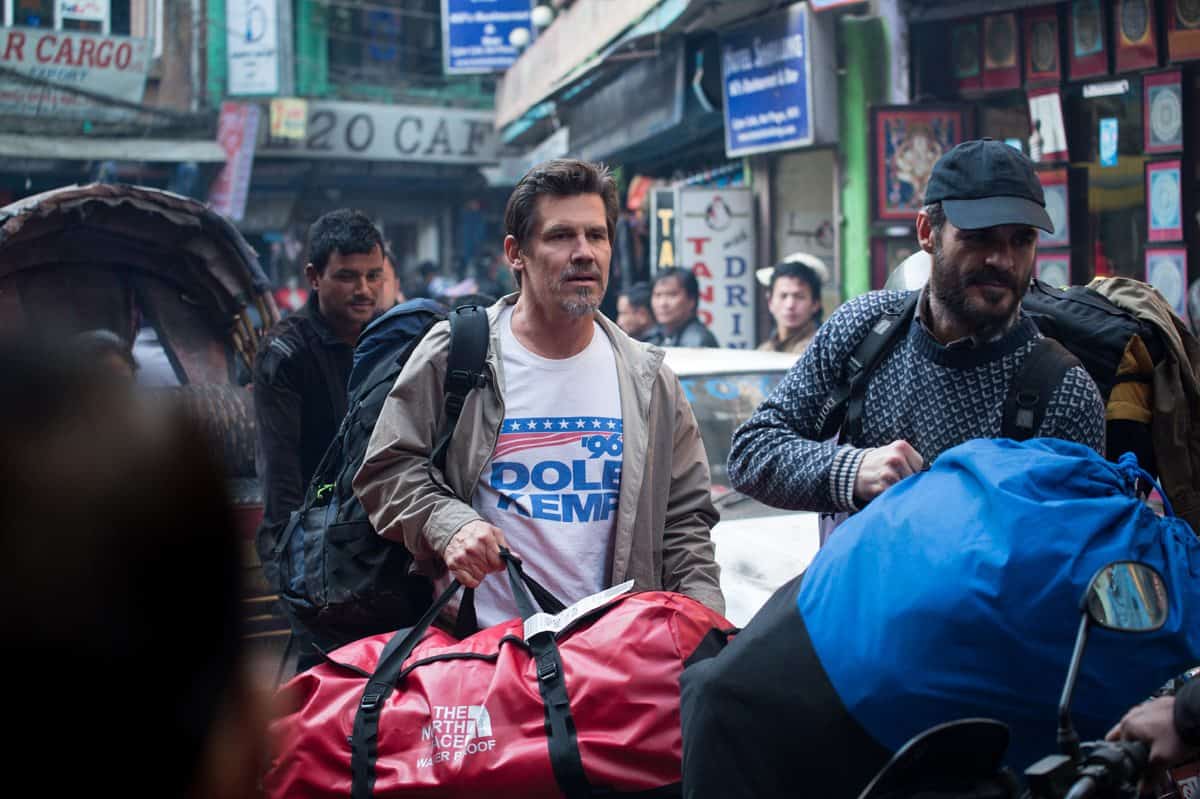 In regards to his choice of cameras, lenses and lighting equipment, Totino states, "I used ARRI Alexa XTs, Cooke S4 lenses and Angénieux Optimo zooms. For the lights, we used 100K SoftSuns on-stage, and on-location I had 18K ARRIMAXs. ARRI Media in London supplied the cameras and lights. We shot everything ARRIRAW using the Codex hard drives that fit right into the Alexa XTs."
"We built the summit, ice falls, and the Hillary Step," reveals Totino. "Everything else was locations. We shot in Nepal at Kathmandu, Khumbu Valley, Lukla, Namche Bazaar, and the monuments at 15,000 feet. That's where they're bringing down some Sherpas and Josh Brolin stops and pauses for a moment. The base camp we built on the back lot in Rome at Cinecittà Studios. All of the mountain work between Camp 1, Camp 2 and Camp 3 was all done in Italy at Val Senales. The sequence with Jake Gyllenhaal's character dying was all done in Italy. We did Camp 4 onstage day and night."
"The big challenge was to make the stage feel as though you were at 29,000 feet," explains Totino. "I used a lot of 100K SoftSuns. They're probably 7 to 8 feet wide by 3.5 feet tall and had to go on lifts, Condors or cranes. It's the closest light to the sun. We had a crane trolley system in our grid on-stage so we could move a couple of them around. I needed to create the sky, have an ambient level, and add the sun so there was enough of a shadow." Adding to the complexity was a very fine and highly dehydrated salt used to imitate snow. "We carried the whole camera package with us up the Khumbu Valley into Italy which was minus-10 degrees in all kinds of conditions. The only problem I had was a broken filter. We got on-stage and after four or five weeks with the salt we totalled six Alexa XTs."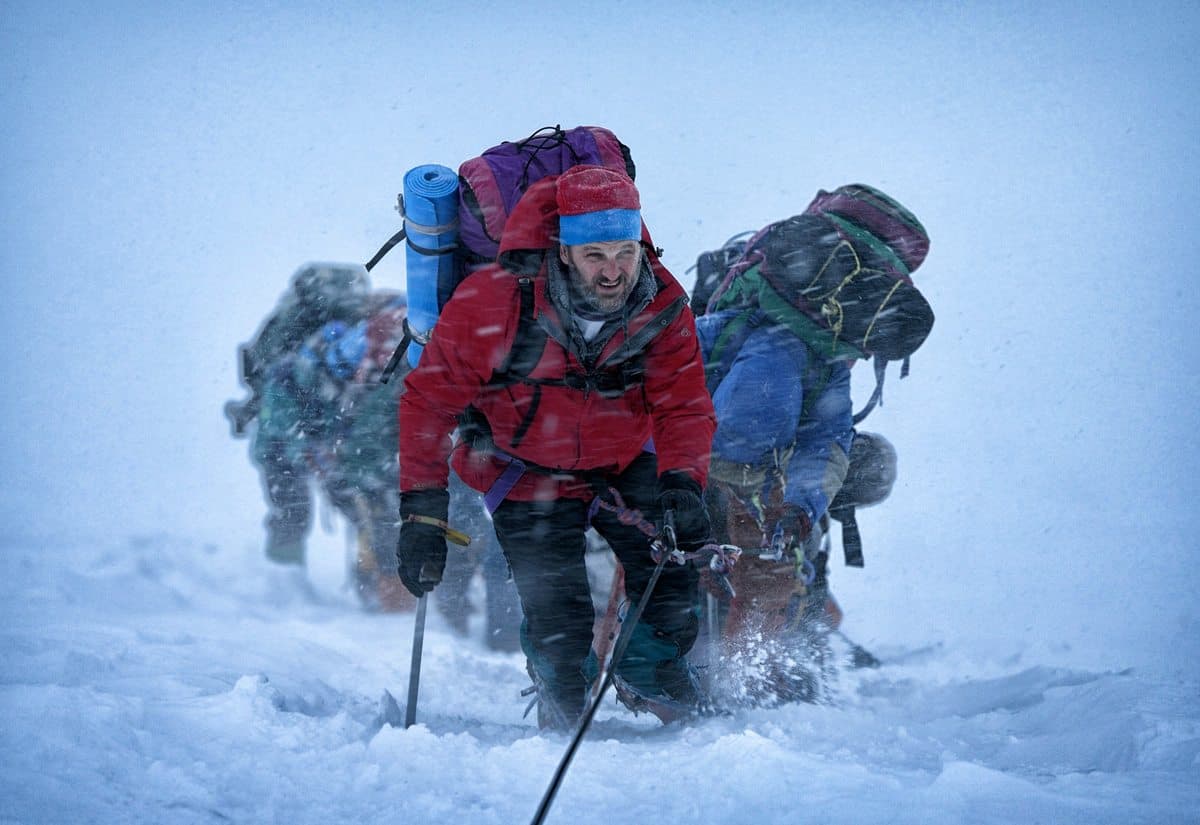 The principal photography at Pinewood Studios was assisted by some notable cinematic talent. "My English gaffer was Paul McGeachan," states Totino. "I had an incredible English camera crew. Jason Ewart the camera operator, Shaun Cobley was my first, and Brian Greenway was my second first. I operated one camera. Jason operated the other. I have taken Brian on with me to some other projects since then. Shaun Cobley has now moved on to operator. They were fantastic and worked hard. It was a challenging film for the camera department."
"The majority of the project was done in Italy with a fantastic Italian crew," remarks Totino. "There were locations in Val Senales that felt like you were on Everest." The production team had to deal with the worst weather conditions in 25 years in the region, with the result of life imitating art. "When the climbers turn back around because the weather is too harsh, we happened to be in a storm when we were filming that in Val Senales. It was difficult and tricky. To be able to track with the actors, we made a sled with a rig that had a stabilised head. We move down with them by using a crane off the side of a cliff up there in the middle of the storm, which was intense. When we were shooting Camp 3, a big storm came in and by noon they pulled us off. The next day Camp 3 was covered by a small avalanche."
"I tried to make the home life of the climbers feel warm, serene, and comfortable," explains Totino. "The same thing when they first get to Kathmandu and are in the city on a bus, at the airport, and Rob Hall's speech at a restaurant. Once we got on the mountain it starts to feel slightly cool with the strength of the sun." The footage did not need a lot of digital alterations.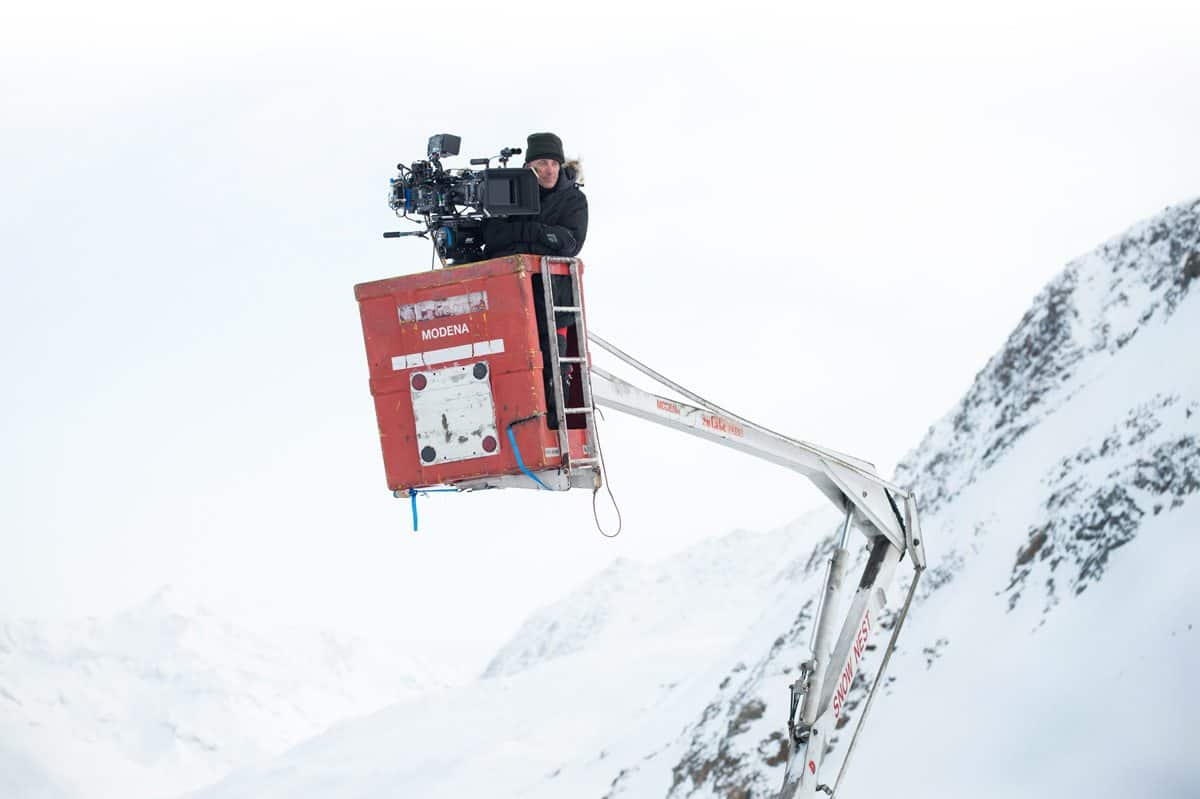 "To be able to track with the actors, we made a sled with a rig that had a stabilised head."
- Salvatore Totino ASC AIC 
"I was able to keep the majority of it in camera. The DI was more about getting the visual effects to match with the footage and tweaking the environment that was there." Totino adds, "The visual effects didn't impact the way I did my cinematography at all. Arne Kaupang, the visual effects supervisor out of Iceland, who works closely with Baltasar, would say, 'Here are a few parameters but just go. I'll make it all work.'"
Totino has since delved into the world of professional sports injuries. "I completed a drama with Will Smith that opens on Christmas Day called Concussion. It's about Dr. Bennet Omalu who discovered CTE [chronic traumatic encephalopathy] in American football players."
The veteran cinematographer has also reunited with a frequent collaborator for a seventh time. "I finished a project with Ron Howard called Inferno, another one of the Dan Brown books. The film has a raw and visceral feeling to it. Inferno is not as painterly as The Da Vinci Code [2006] and Angles & Demons [2009]."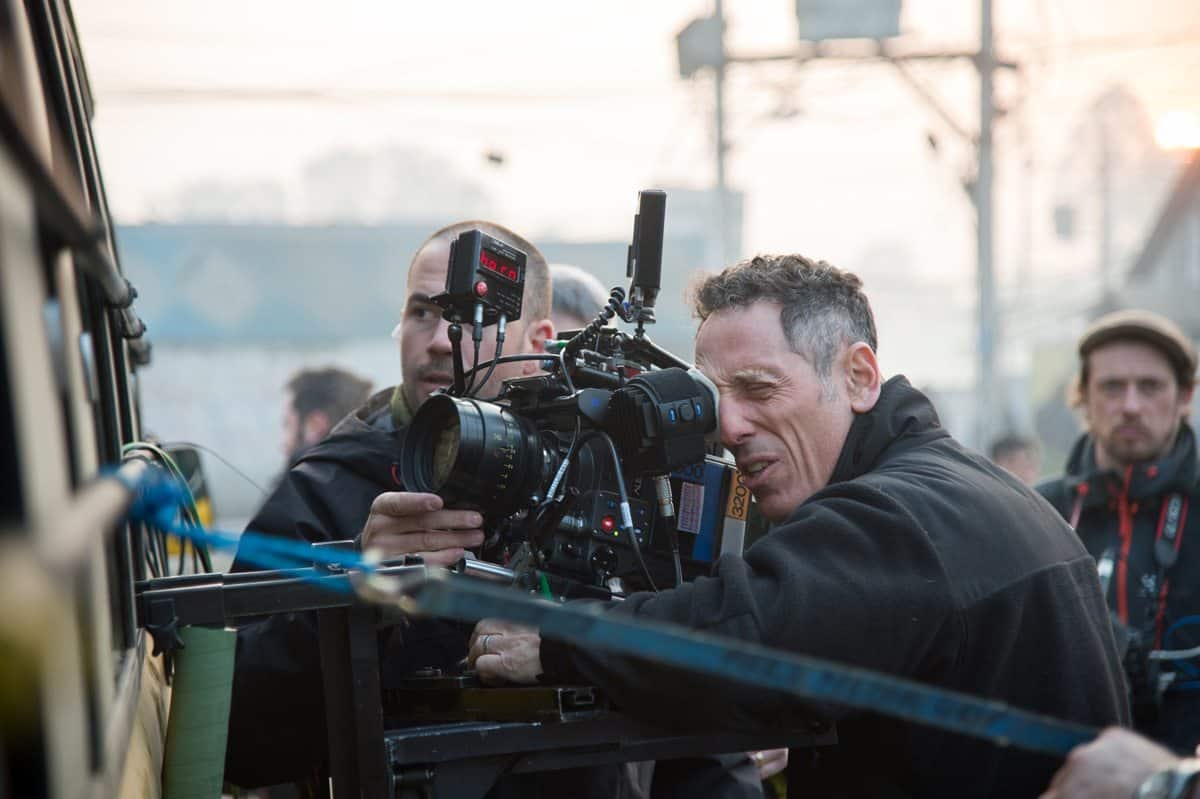 Survival Sounds: Glenn Freemantle talks about Everest
Tasked with orchestrating the sound design for Everest (2015), was Sound24, owned by Oscar-winner Glenn Freemantle (Gravity). "We wanted to draw the audience in with the sound and make them feel as if they were there," he says. The first cut of Everest was rendered inaudible because of the wind and shooting conditions. "They recorded loads of ADR and by doing that we stripped everything out. We did a quick pass of film with what we had so Mick Audsley [Dirty Pretty Things] could cut the film."
The Pro Tools-edited project occurred over an 18-month period allowing for sonic experimentation. "You never know how much sound a film will take, so when you have a bit more time you can add, subtract, and put it back in. It's about where the emotion has to hit," explains Freemantle. "Authenticity was paramount. Every day we were freezing things and recording them." Each footstep in the snow had four levels of sound effects and cast members, like Josh Brolin, wore weight belts tightly around their chests during the ADR sessions so they would sound exhausted.
"When the storm hits it's nearly all sound design," explains Freemantle who incorporated the sound of a jet engine. "There were hundreds of levels of different frequencies because we had to keep it moving and interesting. We did a preview when it wasn't fully finished. Women were leaning over and grabbing their husbands when the storm came and, by the end of it, they were traumatized. So it worked!"