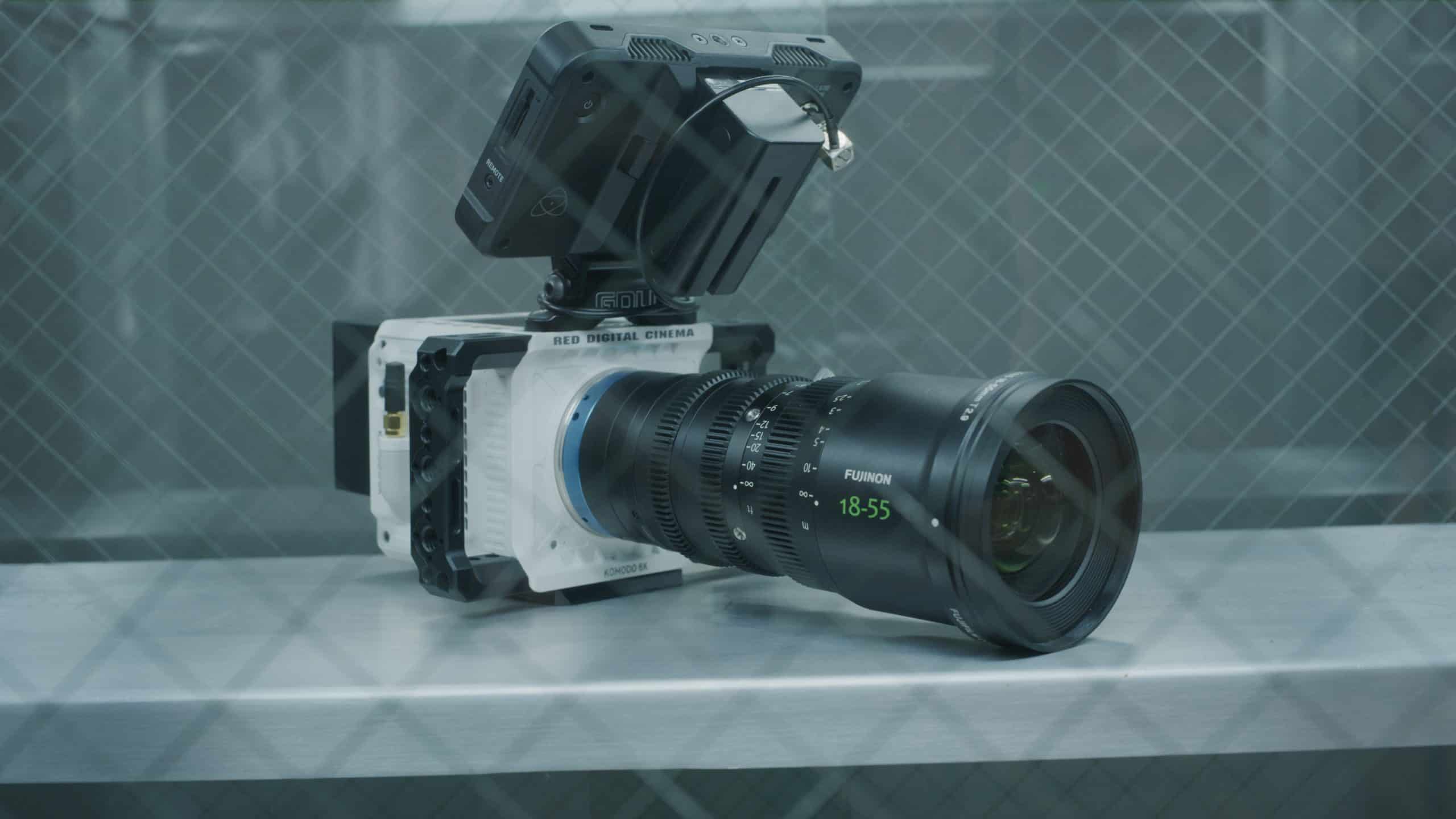 Fujifilm has partnered with MTF Service in London and Duclos Lenses in Los Angeles to introduce new RF Mount versions of the Fujinon MK 18-55mm T2.9 and Fujinon MK 50-135mm T2.9 Cine Zoom lenses to users of the newly released RED Komodo camera.
Having already proven to be essential partners for E-Mount cameras such as the Sony FS7 and FX9 thanks to their size, weight, quality and handling, the new dedicated RF Mount versions will offer a small and powerful shooting set-up on RED Komodo cameras.
Between the pair, they cover focal lengths from 18mm to 135mm at T2.9 all the way through. They have the same characteristics as the Fujinon Premista and Premier range: neutral colour with subtle flares; strong contrast and excellent black levels; soft focus falloff with beautiful bokeh; and minimal distortion with virtually no breathing.
Each lens weighs less than 1kg. They are the same length with identical gear positions and front diameter. They are also true Cinema lenses, meaning they are parfocal, have virtually no breathing and no optical axis shift when the focal length is changed. The back focus can be finely adjusted in case of temperature changes, and they feature a practical in-built macro mode.
The lenses are available in E Mount for use with the new Sony FX9, and mostly cover the camera's new 5K FF sensor mode. They can be purchased as part of a bundle kit that includes a protective case, Chrosziel Drive unit and CAB-FX9.