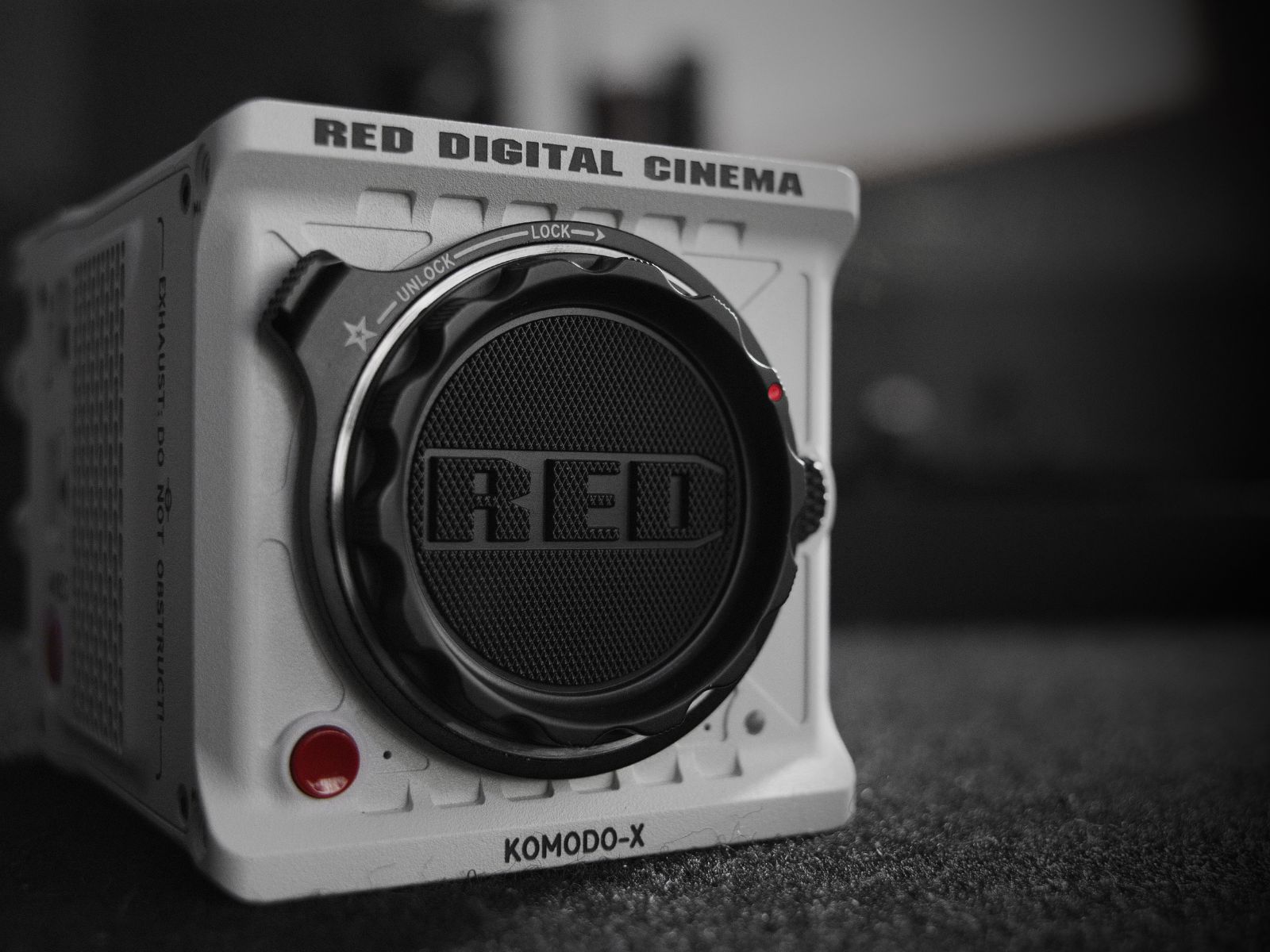 RED Digital Cinema has revealed its KOMODO-X camera – the newest addition to RED's popular KOMODO line of small form-factor 6K global shutter sensor cameras for cinema. KOMODO-X builds on the original KOMODO, multiplying frame rates and advancing dynamic range performance.
KOMODO-X features a next-generation 6K S35 Global Shutter sensor, expanding on the KOMODO image performance with architecture improvements that allow for increased low-light performance and double the frame rates at 6K 80P and 4K 120P.
KOMODO-X is currently being offered in a limited-edition white ST beta version for $9,995 via RED's website or through any of RED's premium resellers. The black production version of KOMODO-X will be available to order at the same price shortly after the ST beta program ends. The black production version of KOMODO-X will be sold with options for a pre-bundled starter pack or production pack.
The KOMODO-X features improvements to integrate into any professional workflow while maintaining the small KOMODO form factor at 4"x4"x5" and 2.62 lbs. The new I/O array features 12G SDI, full-sized DC-IN, USB Type-C, and a phantom powered locking audio connector. In addition, an integrated 2.9" LCD allows for simplified control and image preview, and for even more precise monitoring, KOMODO-X also supports the direct-mounted DSMC3 7" Touch LCD.
"We are excited to welcome the KOMODO-X into the new line-up of RED cameras, joining the original KOMODO and the rest of the DSMC3 family," said RED president Jarred Land. "With its global shutter, increased frame rates and improved audio and power infrastructure, the KOMODO-X is our new all-around workhorse that fills a much-needed gap in our lineup between the 6K KOMODO and our mighty 8K V-RAPTOR."
"We are looking forward to sharing the groundbreaking KOMODO-X with our community of filmmakers and partners," adds RED executive vice president Tommy Rios. "This newest addition to the KOMODO family will be available globally through our network of premium dealers and respected rental houses or at RED.com. KOMODO-X, V-RAPTOR, V-RAPTOR XL, and KOMODO are an incredibly powerful and versatile line-up for filmmakers, and it is going to be exciting to see what the community of RED users continues to create with them."