TRICKS OF THE MIND
Hugh Jackman plays private eye Nick Bannister in a noir-infused murder mystery romance which hinges on the filmmaker's ability to show us several layers of reality.
In 2050, Nick Bannister (played by Hugh Jackman) is a PI of the mind, navigating the past by helping his clients access lost memories. Living on the fringes of the sunken Miami coast, his life takes a turn when he meets new client, Mae (Rebecca Ferguson).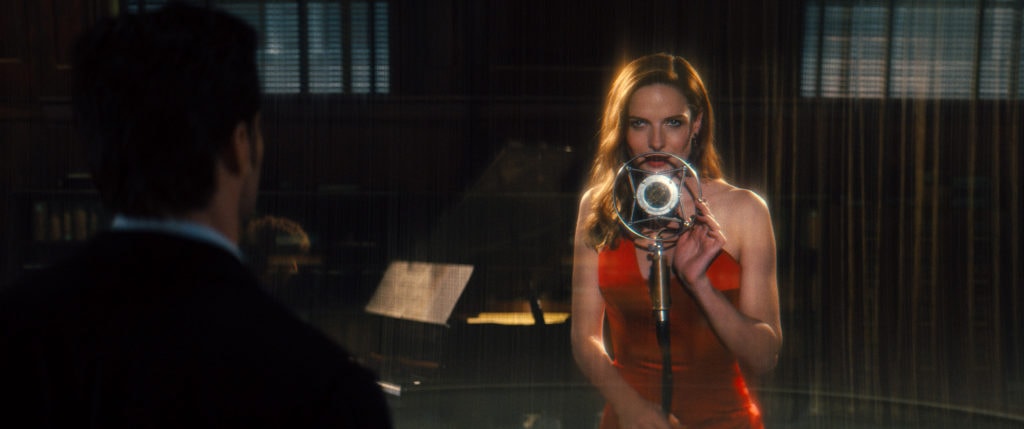 Directed and written by Lisa Joy, the Warner Bros. film is produced by Jonathan Nolan, Joy's husband and brother to Chris for whom he wrote memory warping Memento and time-hopping sci-fi Interstellar.
Half of the movie takes place in Bannister's office, the location of his Nostalgia machine. This is a tank in which people are immersed while their memories appear vividly on a large circular canvas surrounding them. Translating this illusion was the biggest challenge for Paul Cameron ASC (Collateral, 21 Bridges) who worked with Joy and Nolan on HBO's Westworld.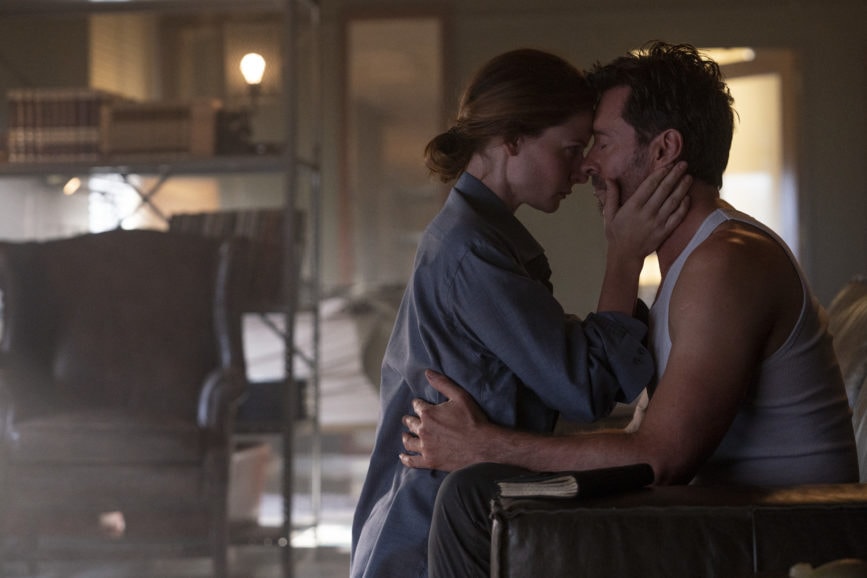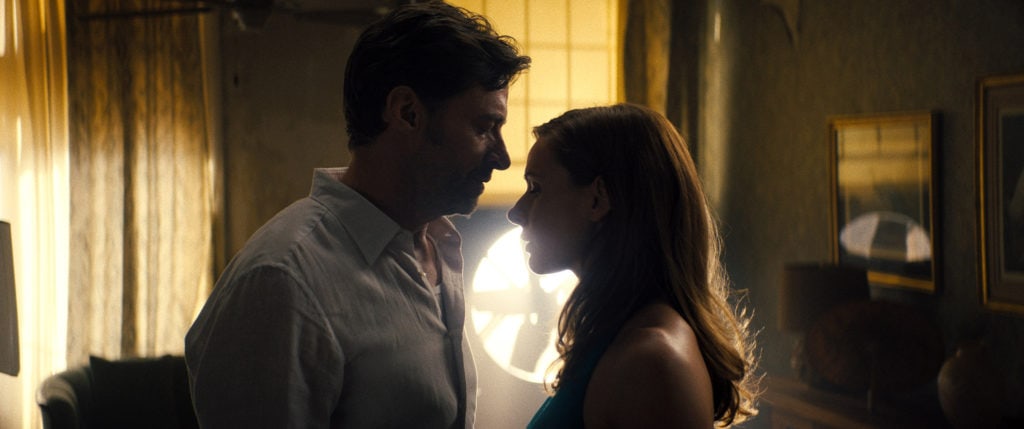 Cameron explains, "Bannister falls in love with Mae, or actually with her 3D memory of herself, so it was very important for me to have Hugh respond to imagery that was real. In this case the projection of Mae singing in a club."
Ruling out the possibility of using a cylindrical green screen as lacking the required analogue texture, Cameron tested Hologauze, a holographic effect material, and had a 280-degree screen built of it. Onto this he projected footage of the memory sequences whilst filming scenes set in Bannister's office.
"I remember the day Hugh walked on set for the first day shooting on the stage with the projection of Rebecca singing in front him and seeing his response. I knew I had done my job by providing the illusion and emotional experience."
The solution was far from simple. For a start, all the projected material needed to be shot first which entailed intricate planning of camera position and blocking, composed in part on a 3D CAD.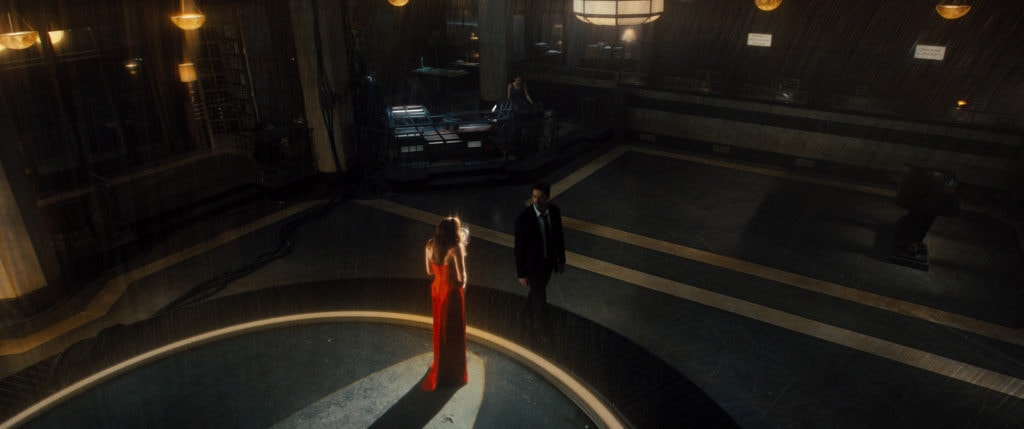 "It was going to take time to figure out how to gather three to six projection shots in each location. We might know we need to be 36ft back, 4ft high and 3 degrees tipped down on a 32mm but then when you're scouting you realise you have to knock down two walls to achieve it."
To complicate matters, a third editorial element is taken from the viewpoint of the person in the tank. "You have live action and projection intercut with these reminiscences," Cameron says. "Explaining to the ADs and producers that we need to allocate the time to do this was one challenge."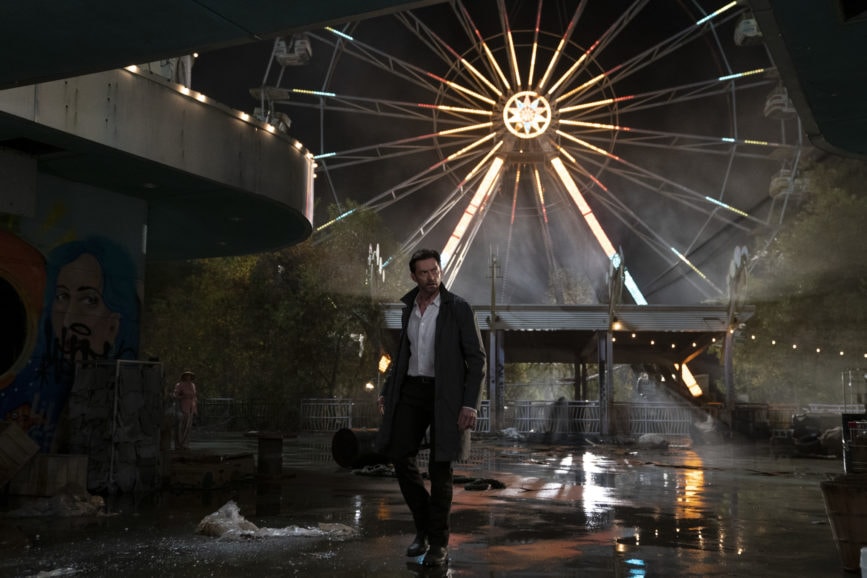 The budget wouldn't stretch to Joy's first choice of film. Nor to using five projectors to map the images and maximise light levels on stage. Instead, three 4K projectors were used which tipped Cameron's decision toward the 2500 ASA of Sony Venice.
"We wanted to be able to see windows and other background through the projection. We wanted it to feel 3D as if projected on beads or string. I knew I'd have to reach in there with such extreme low light levels."
Cameron had the idea of establishing the parameters of this 3D environment in the opening sequence. "Let's show people four to five angles of the projection and once we do that, we can get away with showing a couple of angles later."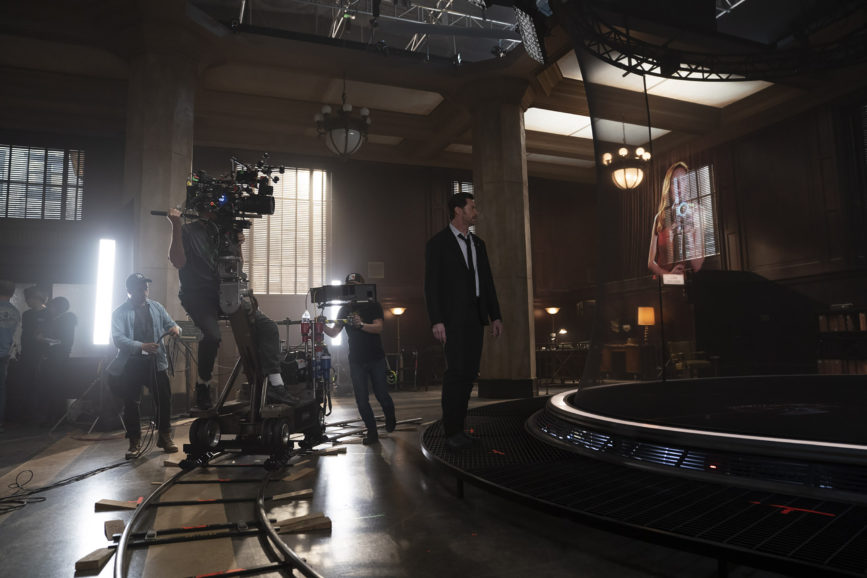 He seems satisfied with the results. "Half of it was math and half probably from gut. Fortunately, VFX had very few problems with the frustrum of projection and there were no reshoots or inserts either, which is pretty rare."
Cameron shot mostly with Cooke 2x Anamorphic /i T2.3 lenses, differentiating the reminiscence sequences by shooting handheld with TODD AO 38mm anamorphics "which have an intrinsic halation and flare characteristic that, for me, is very unique and emotional."
While German expressionist cinema (the foundation of the noir look) and classic noir films were base tonal keys, Joy felt direct references would jar in a futuristic story.
Instead, Cameron, Joy and production designer Howard Cummings drew on Body Heat – the 1981 Florida-set noir photographed by Richard Kline ASC. "We wanted the feeling of sweat and burning sun and discomfort. Out of that I developed a LUT with Dave Cole at FotoKem which focussed on warm skin tones, warm faces – far warmer than I would normally choose to go. It was based on Kodak's reversal stock Ektachrome, maybe more like Kodachrome in some ways."
Production finished under the wire of COVID-19 in February 2020 after photography began in New Orleans in Summer 2019. The DI was finished with Shane Harris at Picture Shop with Cameron able to attend the LA facility separated 20-ft apart from the colourist.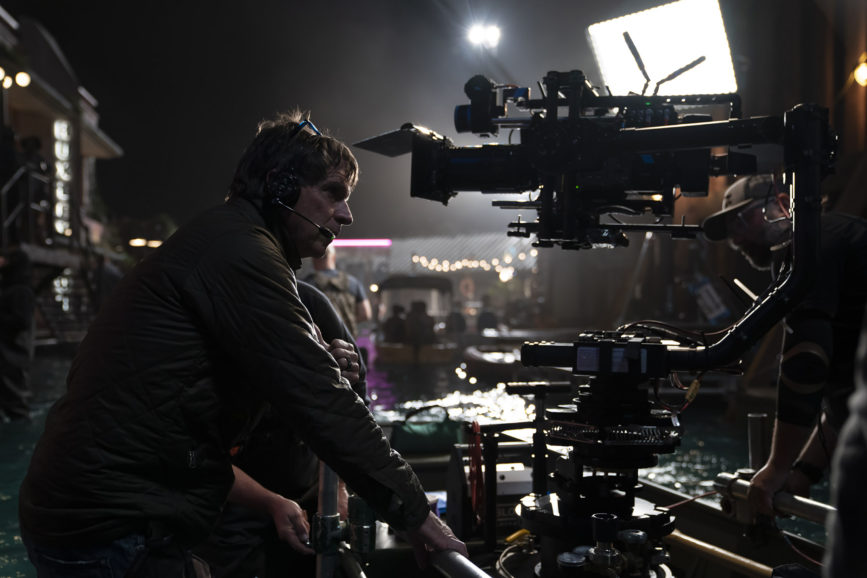 Locations included an amusement park abandoned since Hurricane Katrina in 2005 "overgrown and filled with alligators and wild boars," he observes. "We took a section and built a small South Beach, Miami and flooded it so it looked like buildings were two stories underwater."
A fight scene in an abandoned school which ends underwater was part filmed there and part sound stage with the Venice in underwater housing. Cameron captured aerials with an Inspire II Drone and a Zenmuse X5 Camera.
He has just directed an episode of Westworld season 4, his second following 'The Mother of Exiles' in S3, DPed by John Grillo.
"I cannot think of storytelling in anything other than in angles and light, but I know how important it is to give my DP the room they need to come up with their take on the material," Cameron says. "When you're working for TV schedules you have to work so fast, and I feel I can learn something from the DPs I work with for sure."