In our 25th anniversary year, both the number of IMAGO's activities and our number of members grew. IMAGO now includes 53 national societies and close to 4,500 professional cinematographers as members.
During the last IMAGO General Assembly, the Hong Kong Society of Cinematographers, Malaysian Society of Cinematographers, Singapore Society of Cinematographers and Peruvian Society of Cinematographers were voted-in as IMAGO members.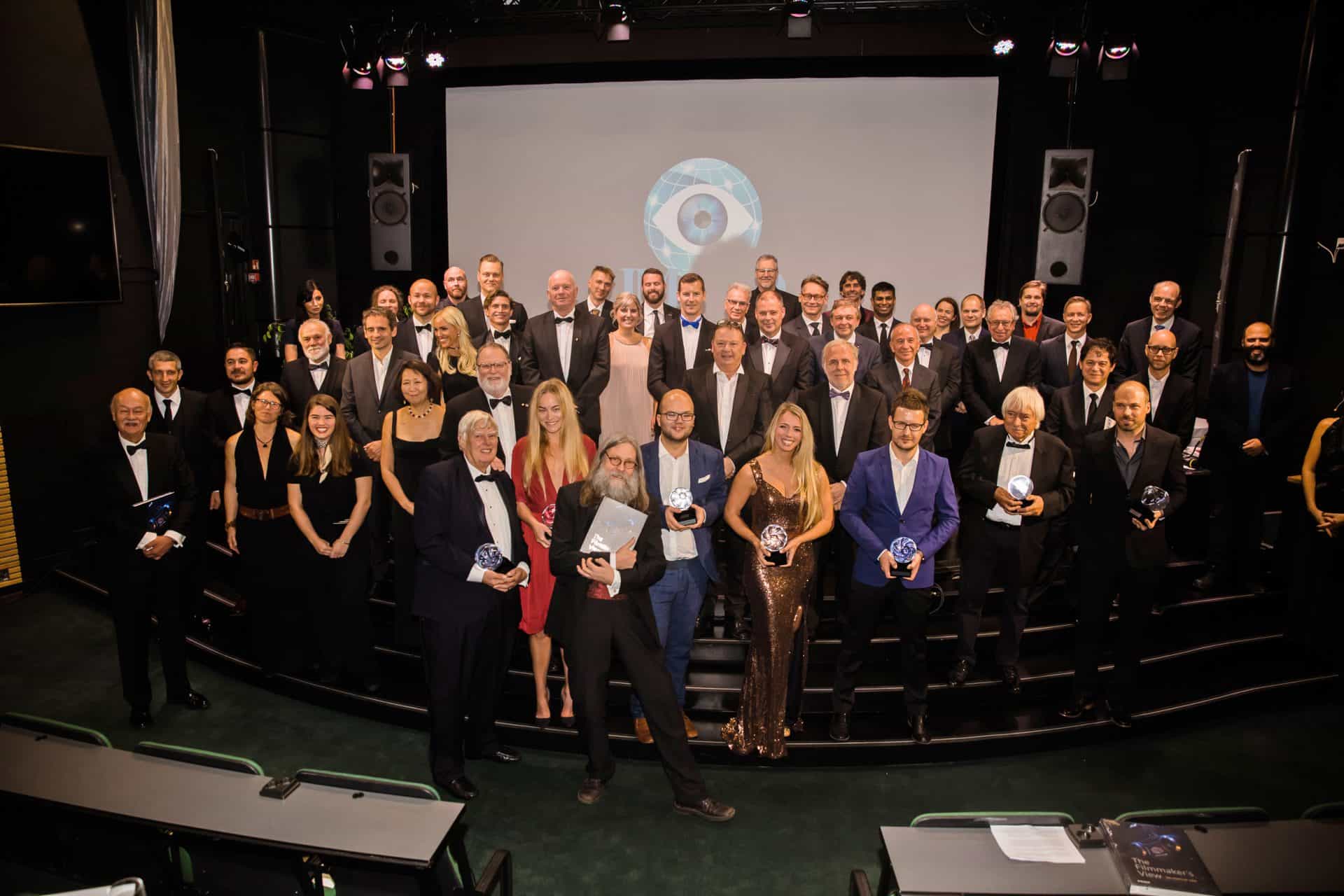 IMAGO Awards 2017
The very first IMAGO International Awards for Cinematography were arranged in Helsinki on October 28th 2017, in connection with IMAGO's 25th anniversary. More than 250 cinematographers and film colleagues gathered to celebrate the art of international cinematography at this grand black tie event – the first international awards given to cinematographers by cinematographers.
More than 100 films from IMAGO member societies were submitted for consideration by the IMAGO juries, which consisted of 26 jurors, all internationally respected cinematographers from all corners of the IMAGO World.
The winners were:
Best Cinematography in Documentary Films: Łukasz Żal PSC for Icon
Best cinematography in TV Drama: Fabian Wagner BSC ASC for Game of Thrones – The Winds of Winter
Best Cinematography in Feature Films: Seamus McGarvey BSC ASC for Nocturnal Animals
ARRI-IMAGO Award for Emerging Talent in Cinematography: Daniil Fomichev for How Viktor "The Garlic" Took Alexey "The Stud" To The Nursing Home
IMAGO International Award for Extraordinary Technical Achievement: Jannicke Mikkelsen FNF and Joe Dunton MBE BSC
IMAGO Award for Extraordinary Contribution to Cinematography: Marek Zydowicz ASC founder of Camerimage.
IMAGO Lifetime Achievement Award: Luciano Tovoli AIC ASC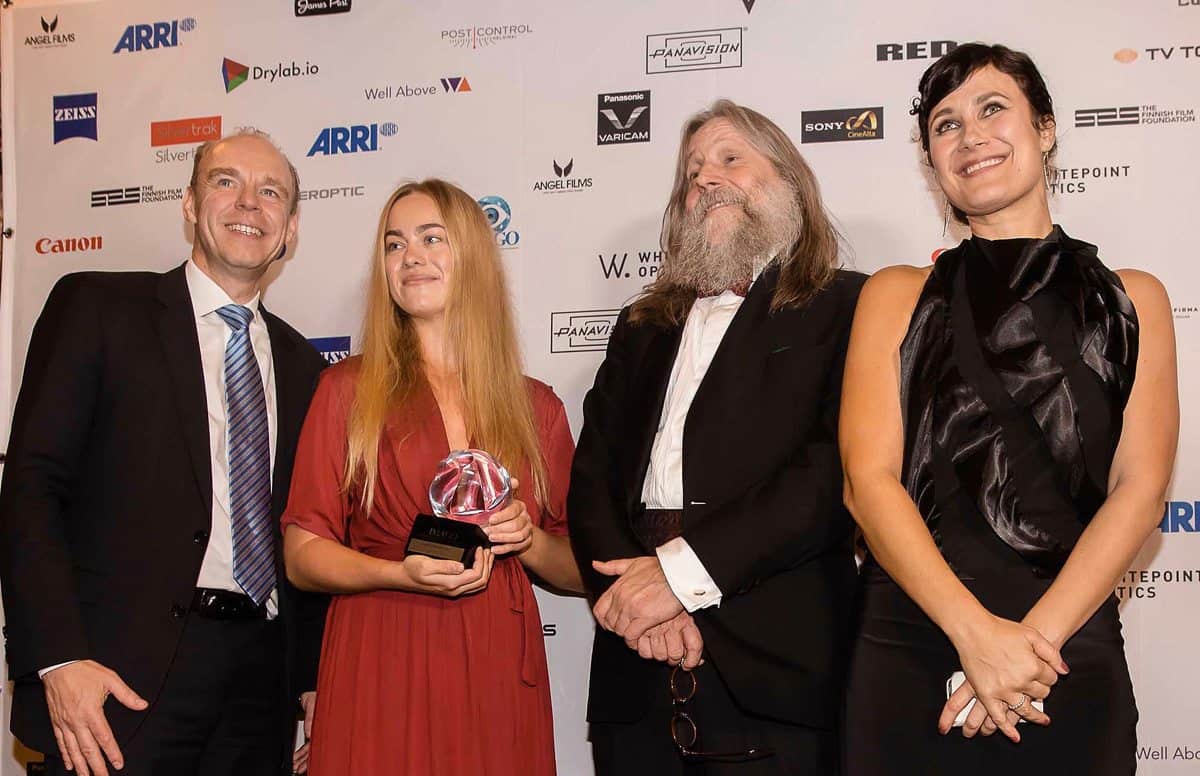 After the Awards ceremony, the attending cinematographers enjoyed the dinner and following party. The rare sight of numerous cinematographers in tuxedos or evening dresses dancing all night was a wonderful experience in itself.
IMAGO wishes to thank ARRI, as the main sponsor of the 2017 IMAGO Awards, all of our other invaluable sponsors and partners, and the hard-working IMAGO organising team, especially Tahvo Hirvonen, president of the Finnish Society of Cinematographers, Ron Johanson ACS and Tony Costa AIP, without whom the IMAGO Awards could not have been arranged.
The next IMAGO International Awards for Cinematography is planned to be held in Belgrade in the first quarter of 2019, and the invitation to all IMAGO Societies to submit films for consideration will be sent out this summer.
Manaki Cinematographers' Film Festival 2017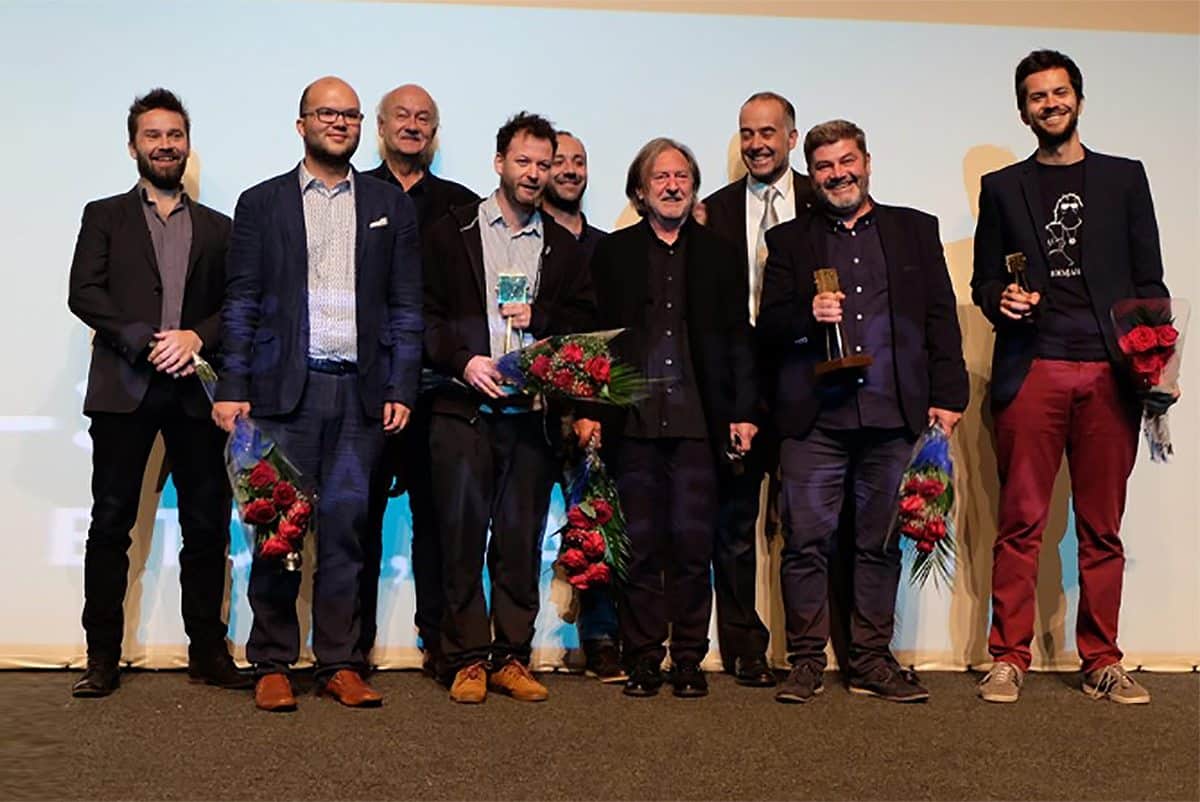 Paul René Roestad FNF, President of IMAGO, had the honour of being the Jury President of the 38th Manaki Brothers International Cinematographers' Film Festival in Bitola, Macedonia.
The oldest film festival to focus on cinematography, its chiefs of staff, Blagoja Kunovsky, Gena Teodosievska, and their team do a great job with this important festival in beautiful Bitola, which this year had a record attendance.
The small Camera 300 Award went to Naum Doksevski MSC, for the short film Look at Her. Daniil Fomichev received the jury's Special Mention for the film How Viktor "The Garlic" Took Alexey "The Stud" To The Nursing Home, and the Bronze Camera 300 Award went to Dejan Dimeski MSC for The Frog. The Silver Camera 300 went to Rainer Klausman BVK for In The Fade, and the main prize, the Camera 300 Award went to Marcel Rev HSC for the film Jupiter's Moon. Guiseppe Rotunno AIC presented Pierre L'Homme AFC with the Lifetime Achievement Award, and Pierre hosted a great masterclass, well-moderated by Nigel Walters BSC.
Camerimage 2017
Both IMAGO and Camerimage celebrated being 25 years young in 2017, and IMAGO was well-represented during this grand festival of cinematography.
For his great and important work in building-up Camerimage to be the most important yearly festival for cinematographers, IMAGO awarded Marek Zydowicz ASC the IMAGO International Award for Extraordinary Contribution to Cinematography 2017.
As Marek could not attend the IMAGO Award ceremony in Helsinki, the IMAGO Award was presented to him during Camerimage.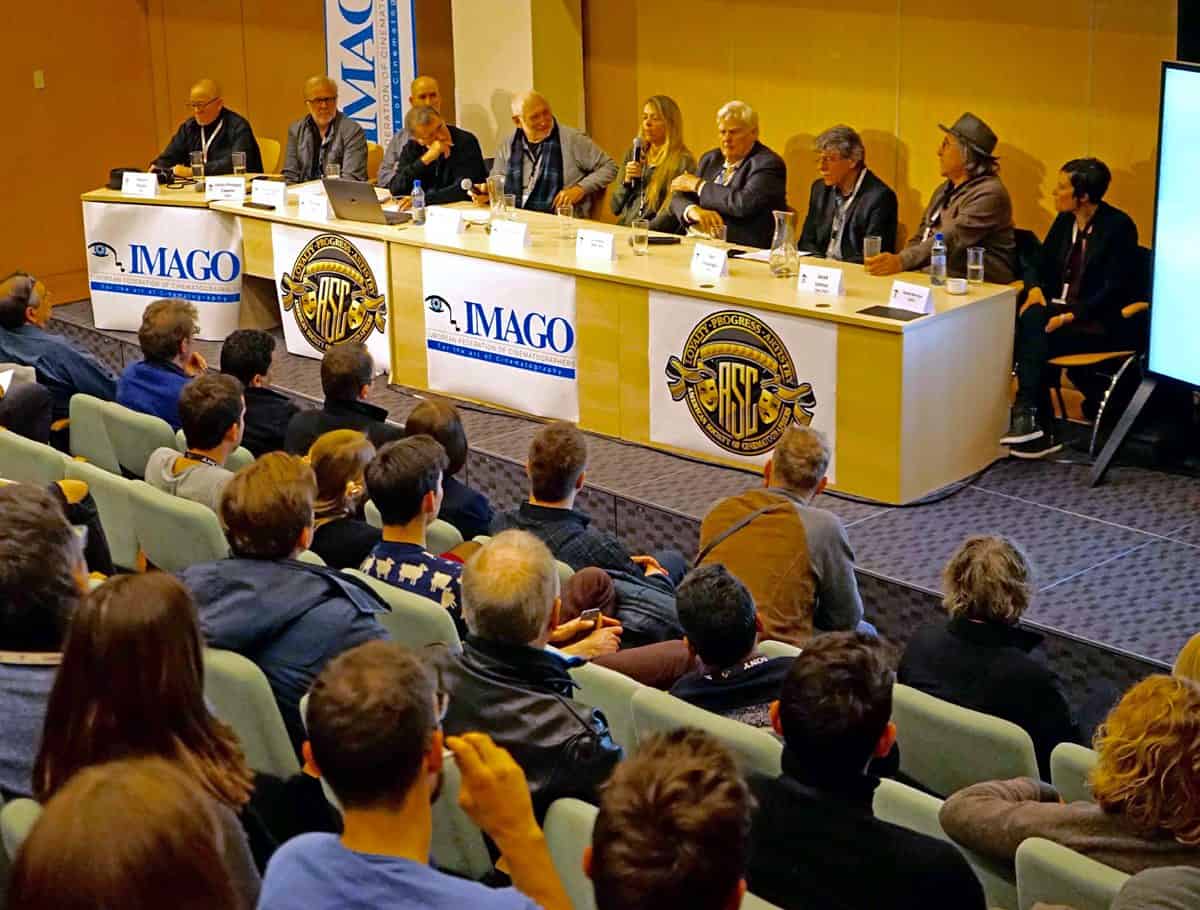 ASC – IMAGO Panel at Camerimage 2017
The ASC and IMAGO Technical Committees arranged a successful panel debate focusing on the importance of international cooperation between cinematographers, to meet future technical and artistic challenges. The topics discussed varied from working with equipment manufacturers in order to influence camera and equipment design to maximally suit cinematographers needs, to how to maintain creative control over our images during all stages of film production, plus the importance of improving working conditions on film productions. The two committees plan to continue working together to support international cinematographers and to exchange knowledge and experience over the borders. The panel consisted of Steven Poster ASC, Louis Philippe Capelle SBC, Roberto Schaefer ASC AIC, Philippe Ros AFC, Stephen Lighthill ASC, Jannicke Mikkelsen FNF, Joe Dunton MBE BSC, Rolf Coulanges BVK, Jacek Laskus ASC and Rachel Morrison ASC.
IMAGO and Illuminatrix focus on Diversity together with Camerimage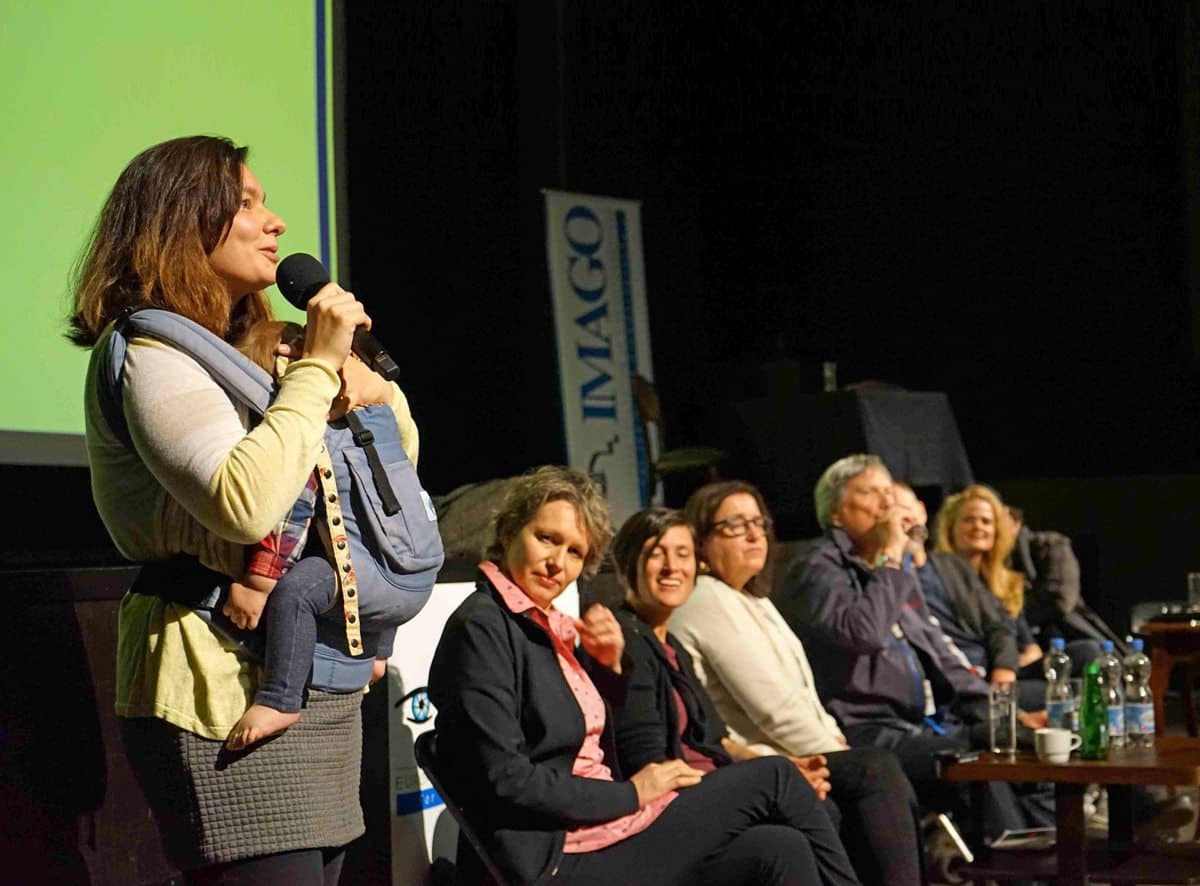 IMAGO's Committee on Diversity, led by Nina Kellgren BSC and Elen Lotman ESC, cooperated with Illuminatrix and Camerimage to arrange a full-day's focus on Diversity with a masterclass hosted by acclaimed cinematographer Charlotte Bruus Christensen DFF, and a panel debate on where we are in 2017.
The panel consisted of Birgit Gudjonsdottir BVK, Charlotte Bruus Christensen DFF, AMPAS president John Bailey ASC, Heather Stewart BFI, Peter Mattson SFI, Warwick Thornton ACS and Rachel Morrison ASC.
The percentage of female cinematographers in many film schools is close to 50%, but when it comes to getting assignments as directors of photography on feature films, the percentage for 2016 varies from 5% in the USA, 1,6% in the UK, to close to 25% in Scandinavia.
IMAGO's aim is to work to increase this percentage by continuing to focus on this problem for our film industry. The debate and sessions were received with great interest, and the cinema in which it was held was again packed to the brim. IMAGO wishes to thank Elen Lotman ESC, Nina Kellgren BSC and out partners Illuminatrix for this great and necessary focus on diversity.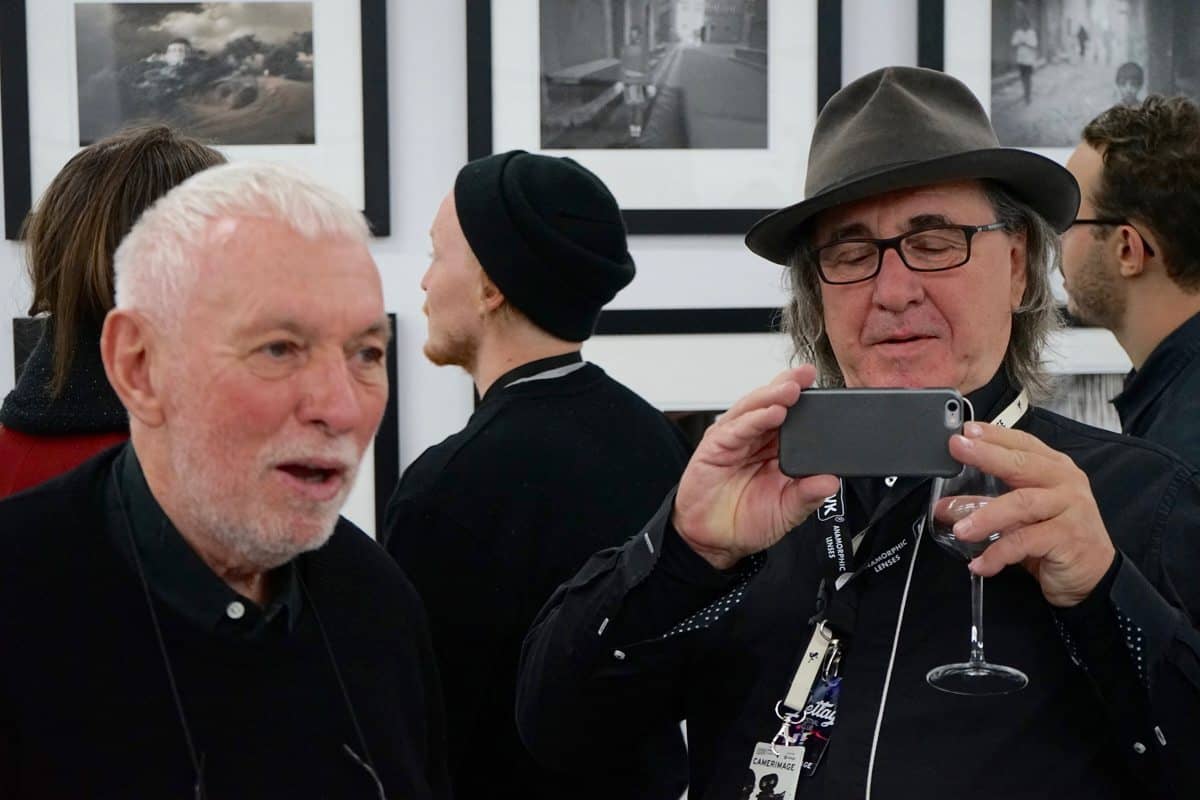 ASC- IMAGO Photo exhibition "Framing the World".
IMAGO and ASC held its first collaborative stills photo exhibition during Camerimage 2017. Close to 100 photographs shot by IMAGO and ASC members were exhibited.
We are used to seeing cinematographers producing great moving images, but a great number of cinematographers are also keen, and very good, stills photographers. The large number of visitors at this exhibition revealed the great interest people have in seeing how cinematographers choose their motifs when working with still images, and how they choose to frame, compose and print their images.
All the photographs from IMAGO members will be auctioned, and the full income generated will be donated to Save The Children. You can see all photographs and detailed information about each photograph and photographer at www.imago.org.
Seeing the great popularity of this exhibition, IMAGO plans to follow this up with new stills photo exhibitions with photographs from IMAGO members in the future.
IMAGO in 2018
Because IMAGO is changing its fiscal year in 2018, the next IMAGO awards will be in the first quarter of 2019, planned in Belgrade, Serbia. But, 2018 is filled with many other important IMAGO activities.
IMAGO is undertaking research into how cooperation between IMAGO and national Collective Societies can benefit our member cinematographers. AGICOA, the international collecting society for producers, collects more than €30million Euros a year from the national or foreign transmission of films. Many national Collecting Societies automatically receive remuneration from transmitted films, also for films photographed by foreign cinematographers. A large percentage of this remuneration never reaches the cinematographers, who rightly should have it, simply because the cinematographers are not correctly registered with the collecting societies. IMAGO hopes to change this in the years to come.
IMAGO is planning several international masterclasses in 2018, starting in Oslo in January with Bruno Delbonnel AFC ASC, and later in the year there will be a new "Inspiration" Masterclass in Vienna.
In addition, we plan to cooperate with the German Film School in Munich for a session of international masterclasses in the spring of 2018, and IMAGO will be strongly represented at the BSC Expo, CineGear Expo and the ASC International Cinematographer´s Summit in Los Angeles in June 2018.
In the autumn, IMAGO plans an international conference on working conditions in Brussels in cooperation with our member societies and other film and visual artist federations. Finally, IMAGO will again cooperate with Camerimage for several new conferences, masterclasses and symposiums of importance to international cinematographers, several of these planned in cooperation with ASC.
If you wish to be updated on IMAGO, what we do to connect international cinematographers and to share knowledge, sign up for our monthly newsletter at www.imago.org.