REALITY & ILLUSION

Łukasz Żal PSC / I'm Thinking Of Ending Things
REALITY & ILLUSION

Łukasz Żal PSC / I'm Thinking Of Ending Things 
Łukasz Żal PSC's first foray into American cinema, in fact his first feature film after the international success of Paweł Pawlikowski's Cold War, for which he received his second Oscar nomination, could not have been a more explicit statement of what kind of a filmmaker he would like to be. Daring, ambitious, visually arresting, Netflix's I'm Thinking Of Ending Things is, under all the layers of its quirkiness, a story of the impenetrable intricacy of a human mind.
A tale of a red-haired girl who travels with her average-looking boyfriend to a secluded farmhouse to meet his offbeat parents, but who then finds herself the unwilling protagonist of someone's idea of a cerebral horror film. Or, as many would have it, yet another fun and twisted movie from director Charlie Kaufman.
For Żal, who until this point had worked exclusively with European auteurs, picking the brains of one of the most exceptional American filmmakers was a treat, especially since Kaufman gave him, production designer Molly Hughes and costume designer Melissa Toth, a lot of freedom to shape his script in visual terms.
"Charlie had a clear vision of what film he wanted to make, but he allowed us to infuse this world with our own ideas and sensibilities," states Żal.
Which perfectly suited I'm Thinking Of Ending Things' multi-POV, wordy narrative – as it is a story of how our minds, filled with hopes and fears and chaotic memories from the myriad of things we have experienced throughout our lives, define how we perceive other people.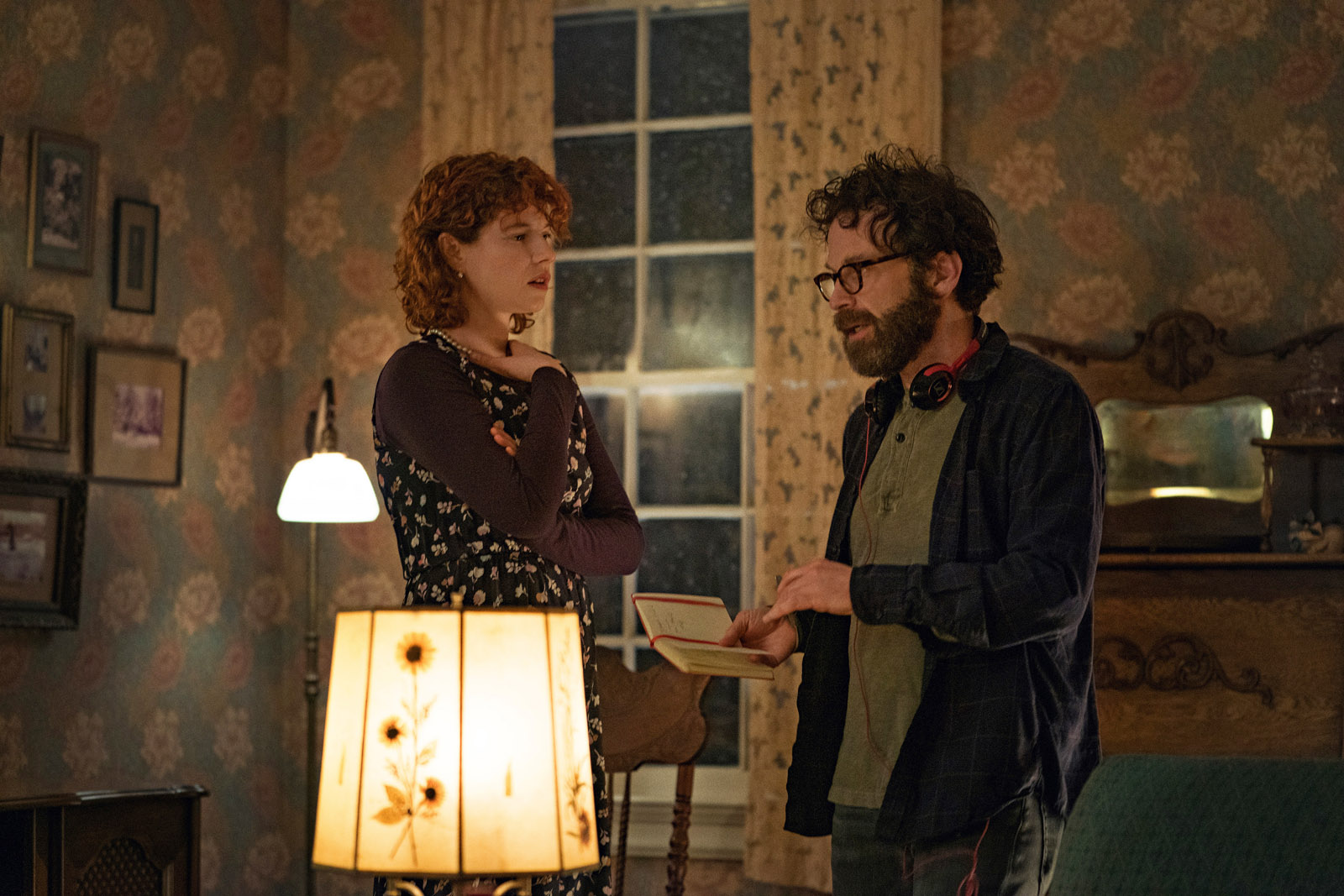 "Everything is in a constant state of flux – there is no continuity, days become nights without any apparent reason, costumes change colour, props disappear from scene-to-scene, and then reappear. You don't know what's real and what's someone's memory; what exists and what could have existed, but never did," informs Żal. "I knew the script very well, although I still had problems wrapping my head around some of the changes. But when someone inquired about it, the response was always the same – 'It's a Charlie Kaufman movie!'," laughs Żal.
In a world structured around optical instability, verbal confrontations and a sense of subliminal dread, Żal had to employ a number of clever visual strategies to hint to the audience the overall direction the plot is heading towards, and also to keep the dreamlike storytelling tangible.
"We tried to satiate the oddball wallpapers and textures of the farmhouse with as much colour and detail as possible to have more depth and contrast in the images," explains Żal. "We had all our LED lamps in the farmhouse wired to an iPad, which made lighting the subsequent scenes a blast. When a set was prepped, we simply stood with our gaffer, Nina Kuhn, in front of the monitor and put the final touches without physically changing anything. I felt like I was painting with light on a digital canvas."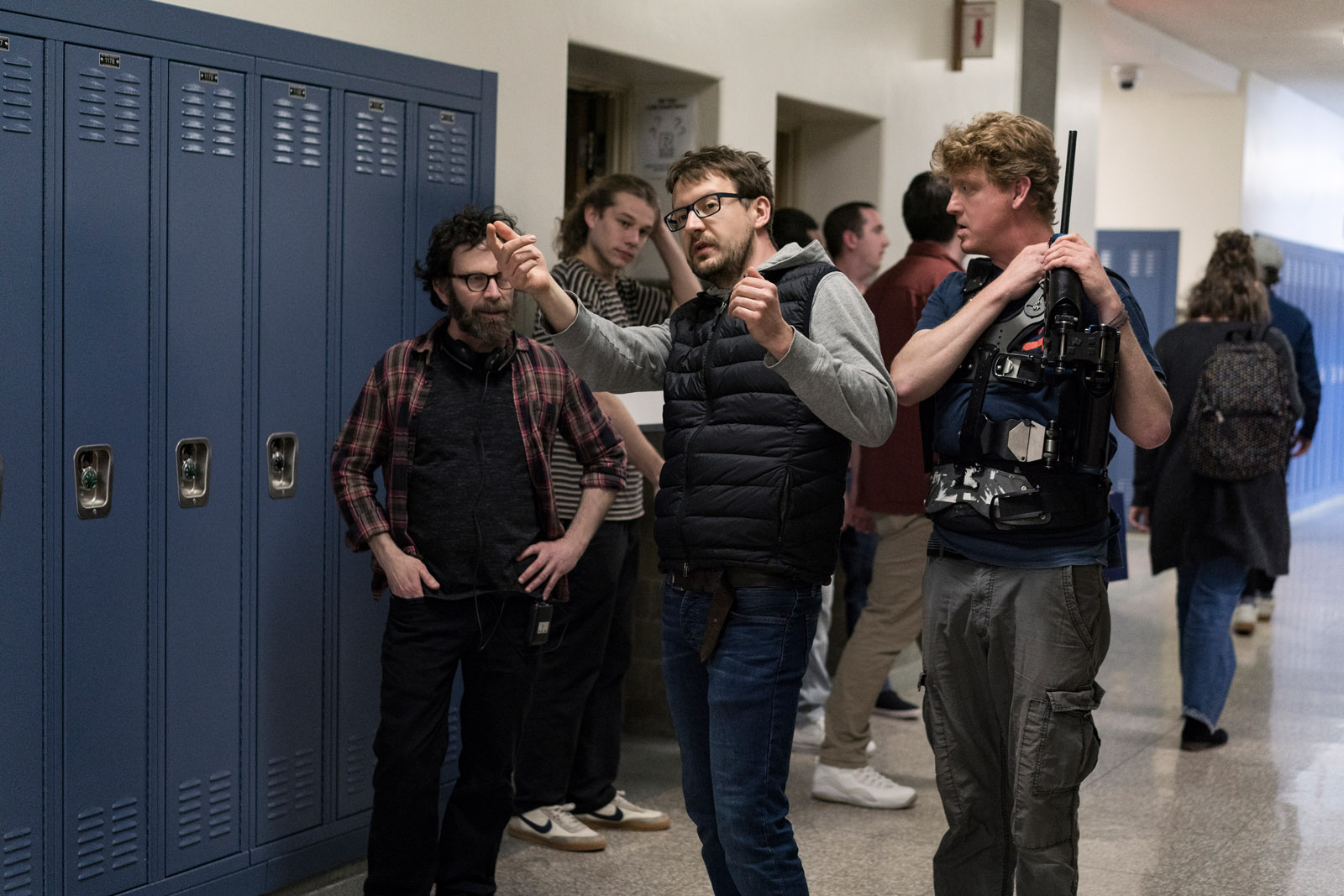 Another of Żal's strategies was to make the camera act in surprising ways.
"Because this world is so unpredictable, and the story uses a mosaic of POVs, we decided the camera should often anticipate what happens. It sometimes moves a second or two before the actor, or suggests to the viewer that what is important in a scene lies on the outskirts of the shot," says Żal.
"Additionally, because the framing was in 4:3 ratio, it immediately puts your eyes at the centre of the frame and thus disorients the viewer even more. At the same time, it was designed that way to give the audience some tools to figure out the puzzle aspect of I'm Thinking Of Ending Things. It is a Charlie Kaufman movie after all, and they all are brilliantly logical in spite of their apparent illogicality."
Taking it all into account, and knowing that the majority of the shoot would be indoors, within the peculiar farmhouse, Żal chose the Sony Venice CineAlta digital camera, equipped with Panavision H-series lenses to give the cinematography a more moody feel.
"I decided upon Sony Venice because it is a great camera for low-light shoots, we even rolled at ISO 2500. And I could shoot our 4:3 format full frame in 6K, which provided the film with an additional layer of visual uniqueness," explains Żal.
"As for the H-series lenses, they have this charming, retro quality that I love to play with, and which always present me with many options to give the images a beautiful imperfection. I wanted the film to feel somewhat flawed, human, if you will, so Dan Sasaki from Panavision additionally tweaked the H-series for me to lose sharpness at the edges. All of this created an interesting contrast with Sony Venice's crisp, polished look."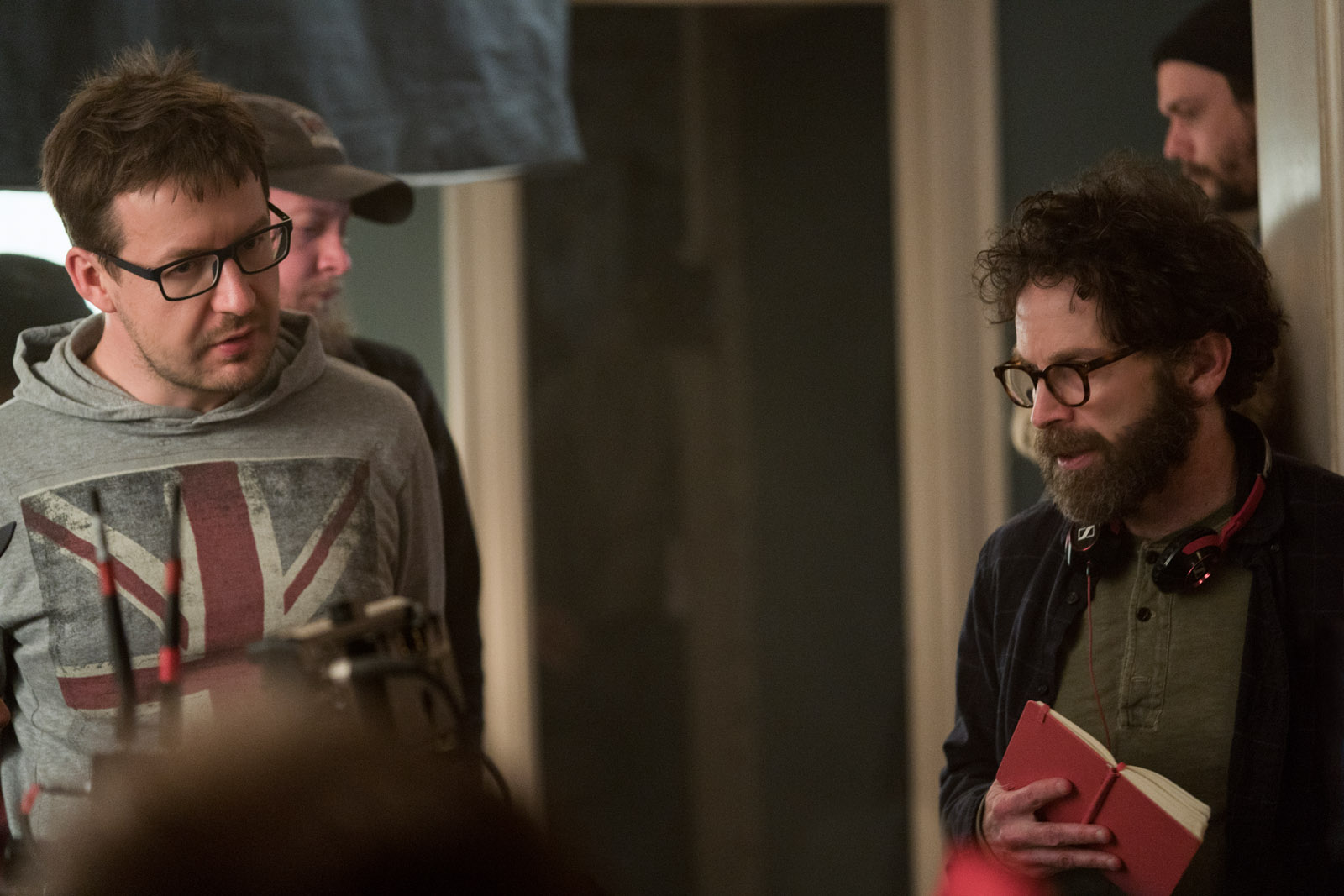 The film's five week prep period in February 2020, interrupted by Żal's trip to LA to take part in the Oscar night, was preceded by a series of lengthy Skype calls with Kaufman, Hughes and Toth. However, it is a wonder how they were able to plan and shoot such an intricately designed, 127-page script in just 24 days during March and April.
I'm Thinking Of Ending Things was mostly on-location, in and around Middletown, Upstate New York, with some greenscreen studio footage squeezed in-between. Żal is definitely proud of that, as well as the fact that he was able to bring a touch of his Eastern European sensibility to the idiosyncratic world of Charlie Kaufman.
"I wanted to give it a feel of Tarkovsky's imagery, you know, to find the raw beauty in how images can complement the words, but at the same time digress from them, tell their own story and drive the film's point home."
Only time will tell if this is the beginning of yet another beautiful director-cinematographer friendship, but one thing is for sure: I'm Thinking Of Ending Things is unmistakably a Charlie Kaufman movie.